[From Our Guests] We Took a Baby to Vietnam & Lived to Tell the Tale. Barely.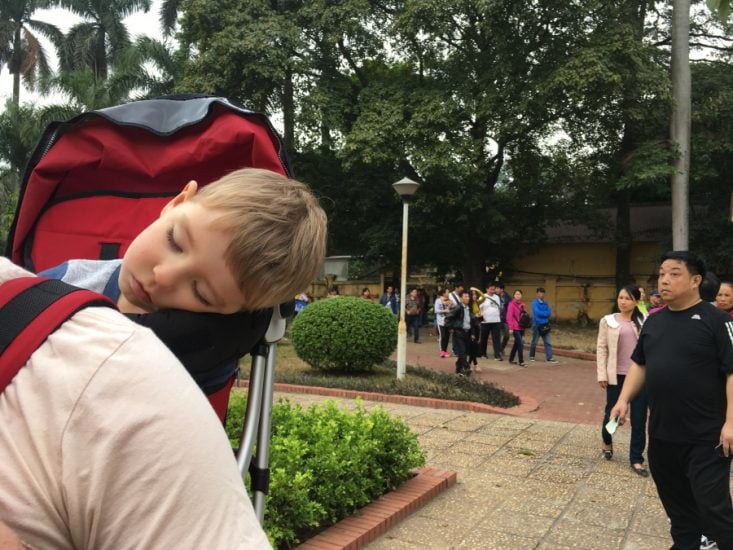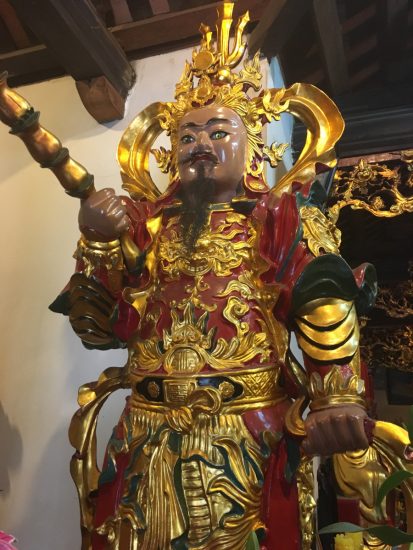 Our trip to Vietnam was – by far – one of our family's favorites. We loved the culture, the food, the vibe of every city we visited. Before our trip, we were a tad worried about bringing a two-year-old and a three-month-old along. I was especially concerned about vaccinations, given our daughter was too young for most of them.
So my son and I got all the shots we could, we stocked up on maximum-strength, multi-wash bug spray and I sprayed the outside of my baby carrier and the bottoms of all my clothes, and we told ourselves we would just keep our daughter in the baby carrier at all times and wouldn't let anyone who wished to touch her get too close.
They have babies everywhere, I rationalized. If anything did go wrong, there were surely places to visit doctors, or buy diapers, or handle anything else that might come up.
What we didn't know was that mothers in Vietnam do not leave the house after childbirth, and rarely leave their beds, until babies are around six months old. Not only did no one want to touch our baby, no one wanted to even get close to her for fear something bad might happen. I'd spent so much time researching how best to protect our kids from getting sick while traveling, and hadn't even thought to research deeply into cultural attitudes toward babies… because babies are everywhere. Right? It's one of the stories that we laugh about now but felt awful about at the time.
Our major impetus for traveling with a baby was that we figured such a lengthy trip would be easiest with a small baby in a carrier… versus saving it for the next year's holiday when our daughter would be a walking toddler, too heavy to carry all day and determined to walk and wander wherever we went. That's exactly how it panned out – and we were thankful – but had we realized we possibly were giving everyone who saw us a heart attack from worrying about the baby… we might have chosen differently.
So. We brought a baby. Everyone in Vietnam was truly lovely about what must have been a very scary decision to watch us make, given the cultural differences.
And we had an incredible time, as evidenced by this photo of one of my favorite experiences.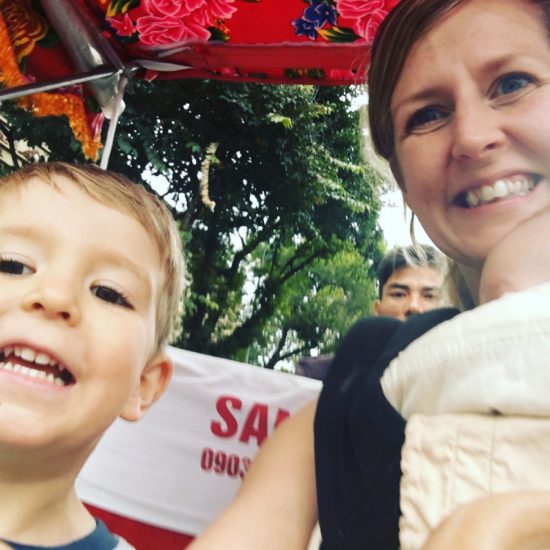 Hanoi is by far one of my favorite cities in the world. Every street felt like we were straight out of a James Bond adventure.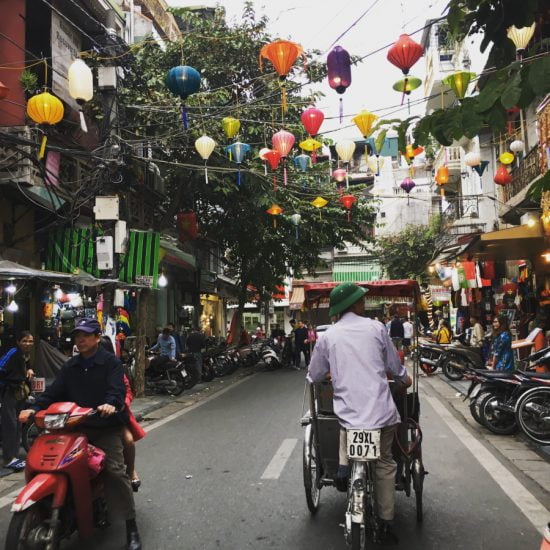 One of the things that stood out starkly to us was how fresh all the food seemed. Instead of traveling thousands of miles in refrigerated trucks and trains like in America, food was coming from local farms to markets and restaurants via slightly different conveyances.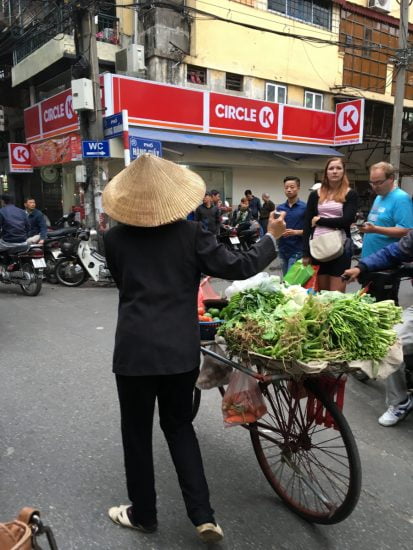 We spent several days soaking up the Hanoi streets and sidewalk cafes and markets before heading out to one of the most spectacular sites in the world – the UNESCO World Heritage Site of Ha Long Bay. Our photos truly do not do it justice.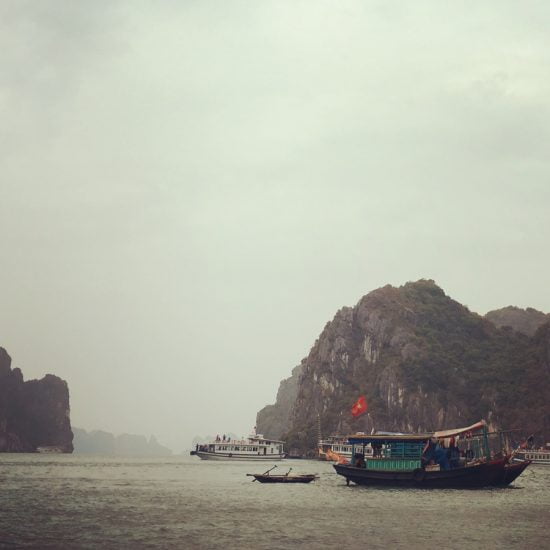 We were there when it was a tad overcast, I tend to get (extremely) seasick, and did I mention we brought a very young baby? A shrieker with a tendency toward crankiness? As lovely as the bay was – and it is truly spectacular – cabin fever hit me hard and I was ecstatic to be back on dry land, looking at the beautiful limestone pillars from the rearview mirror of the van taking us back to Hanoi.
Our daughter was happy too. This *is* her happy face.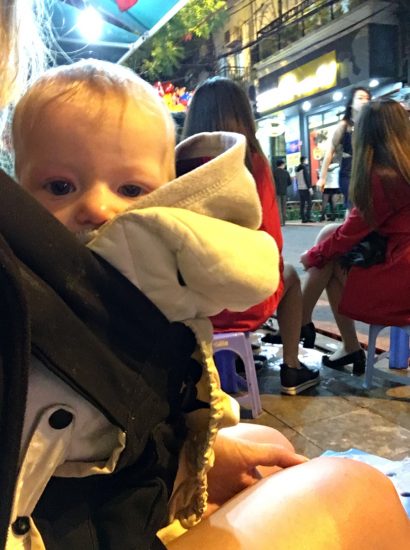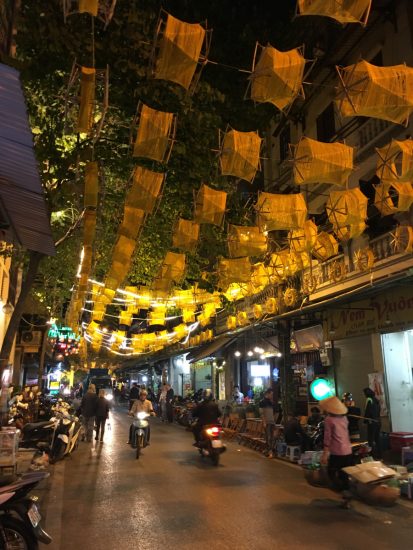 Then we were off to ancient Hoi An, which flooded so badly while we were there that we stayed in nearby Da Nang instead. Our tour guides told us an interesting anecdote – typically, Americans prefer to visit the ancient sites of Vietnam, while Asian travelers, particularly those from China, prefer to stay in the cosmopolitan cities.
We loved them both – although Hoi An is more distinctive thanks to its ancient temples and city streets, Da Nang has a dragon bridge that SHOOTS FIRE and I really don't know how you could possibly top that.
Except maybe with a toddler pretending to *be* a dragon but it's close. Really too close to call.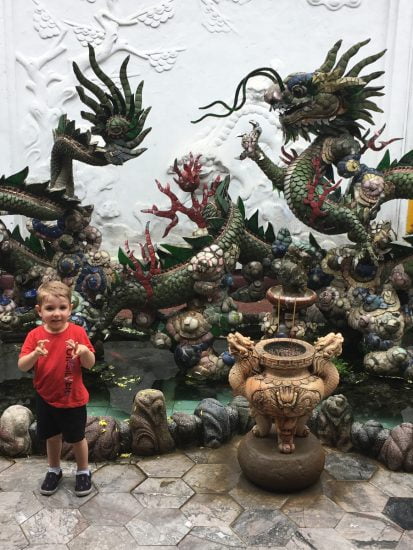 We stopped in at one of Hoi An's famed tailors for some custom clothing. If you stop in the morning to have measurements taken, your clothes can be ready the same week – sometimes even the same day.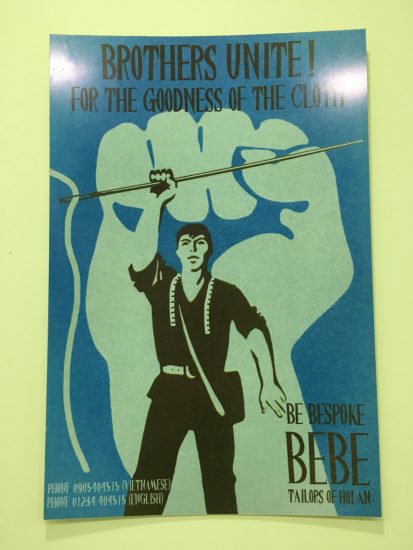 And though I took more photos of Vietnamese food than I'd care to admit, this dish – Mi Quang – was my absolute favorite. Our incredible hotel in Da Nang made this for breakfast every day and we were hooked. I haven't attempted my own version yet, but I've been stalking recipes!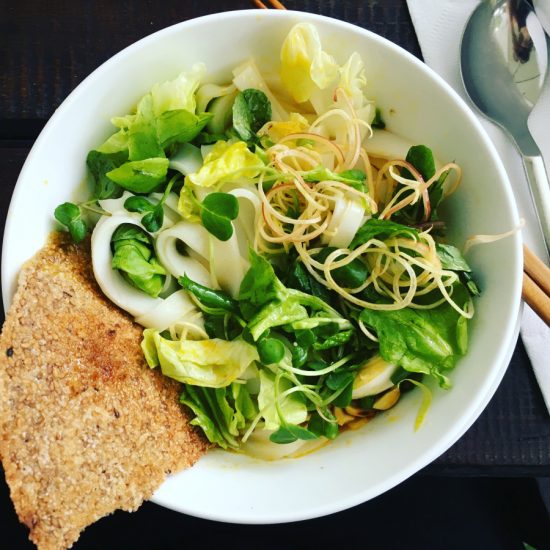 We spent just over a week in Vietnam and every second of it was so impressive. It was one of the highlights of our time in Asia and we can't wait to go back!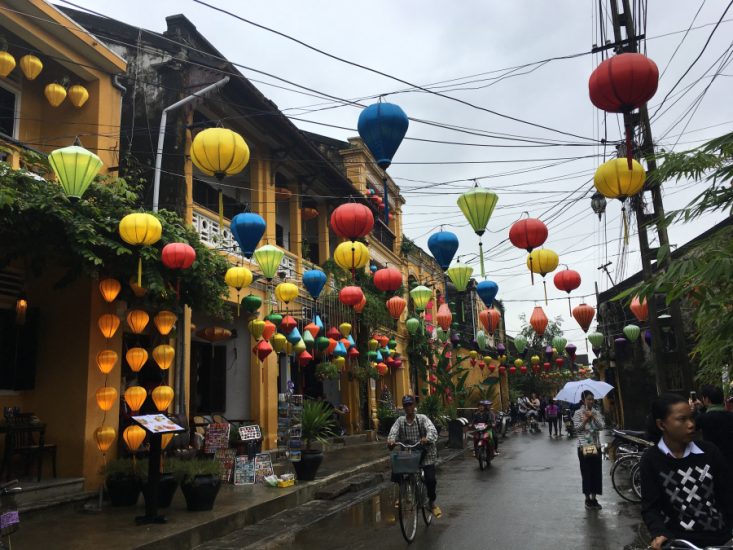 Our trip would not have been possible without the truly excellent expertise of Asia Pioneer travel company. They arranged our hotel stays in every city, rearranged hotel stays due to flooding in Hoi An, and had excellent guides in every place we visited who were excited to share Vietnamese culture with us. It made the daunting task of traveling with a baby and a toddler a phenomenal experience and we would highly recommend them to anyone hoping for a seamless trip.
---
About Kate
Our precious customer, Kate, is a wonderful mother who shows a great love to travel. At the moment, she owns a travel blog called THE SOUTHERNER – A Life Well Lived (available at https://thesoutherner.me/) which expresses hundreds of interesting stories collected along her journeys, and also her writing passion. From Kate's sincere and lovable words, you will find a number of effective travel tips, especially tips for families traveling with kids, and super fun facts about destinations around the world.
Let Us Help You Plan Your Vietnam Trip.
Don't let the planning stress you out. Tell us your travel ideas and our travel advisors are very glad to give you suggestions and guidance for your trip planning. We can tailor-make your trip according to your interests and requirements, and help to create the best Vietnam vacation for you.