Don't leave Laos until you try these five unique experiences

Laos has it all. And this land is famous even before ordinary travelers knew where it was. Easy land access from Thailand and Vietnam; covering all the charm of the region's Buddhist culture without the touristy crowds; and endless nature-based adventures; but these only scratch the surface of what travelers can find in their Lao vacation.
So what's more Laos can magically give you? Let's discover!
Luang Prabang – The time machine that takes you back to the past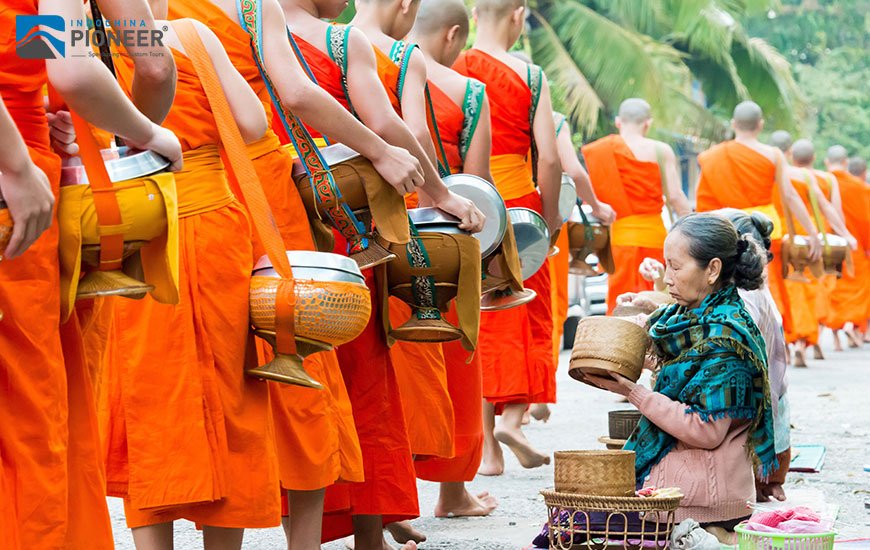 The former royal capital of Laos- Luang Prabang- is a magical gateway from the present to the past. iPhone X has released, and the world has moved to 4G Internet speed on mobile, but in here, the history still saturates in every single breathe. You can find in this thousand-year-old town not only vestiges of Laos-  both as a kingdom and as a colony of France- but also a bunch of cultural traditions and activities. Every morning, robed monks queue on the streets, receiving alms from devotees in an age-old ceremony called "Tak bat". Every street of Luang Prabang is decorated with ancient townhouses built in a French Indochinese style, Buddhist pagodas and the occasional former palace thrown in for good measure.
Don't forget to make a visit to Luang Prabang's key landmarks, including the former Royal Palace, now Laos' National Museum; the graceful Wat Xieng Thong, a former royal temple that now entrances modern visitors with its detailed artwork; and the Night Market,  with traditional ceramics and fabrics mixed randomly with "Beerlao" shirts and beer cozies. An alleyway just off the market serves all-you-can-eat Lao food for no more than two US dollars a pop.
Nowhere else in the country can be more "Laos" than Luang Prabang. The past is like an invisible stream still flowing slowly through each street, each person, each corner of life.
Playing the Sherlock Holmes role in the Plain of Jars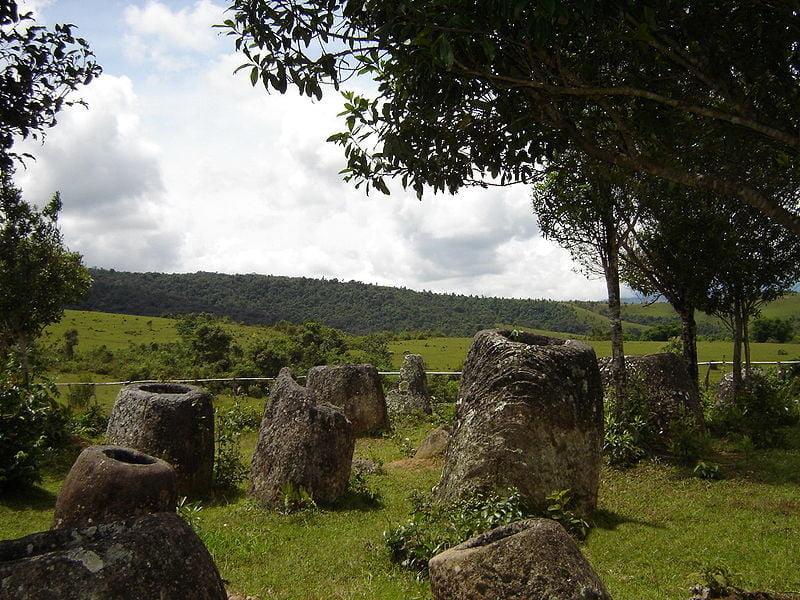 We always love mystery, as the world has mostly been conquered by the human, everything has been explained by science, we are so hungry for something that can make us knit the brows. Therefore, places like Angkor Wat of Cambodia, Stonehenge of UK, and Plain of Jars in Laos are such valuable treasures. Urns of various sizes lie scattered over hundreds of square miles, with the lot grouped roughly into three sets. The closest group to civilization, Site 1, can be reached easily from the provincial capital Phonsavanh, while two other groups stand further out, nestled amidst farmland and rice fields. Local legend claims that these stones were made of congealed water-buffalo skin so they could store rice and lao-lao (Laos's rice whiskey) for a giant who lived nearby. And its origins and purposes? Still a puzzle! Maybe you are the one who can solve it, our next Sherlock 😉
Soak up the island life on Si Phan Don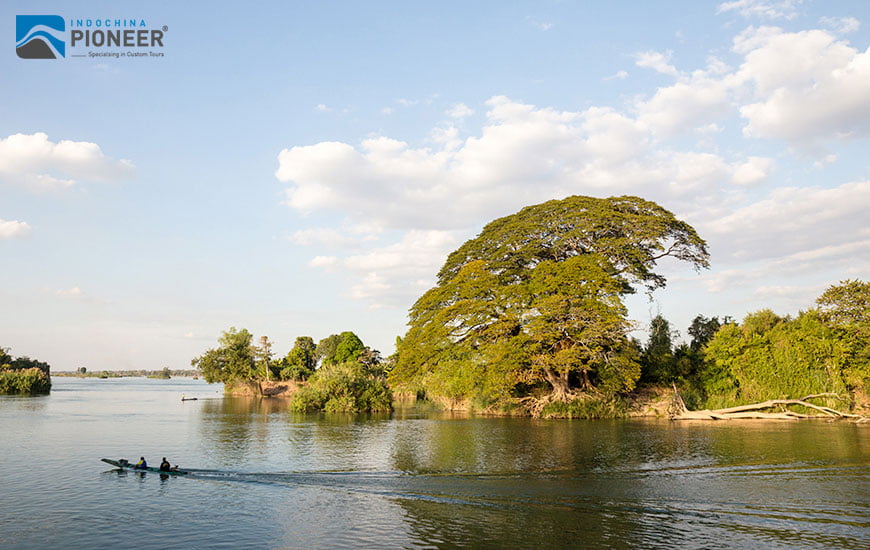 Si Phan Don- as known as "Four Thousand Islands"- is a valuable destination for anyone looking for some laid-back days in their Lao trip. Accessing to some of Laos's most spectacular natural wonders, Si Phan Don is so graceful with the smell of wildflowers in the air, the scene of buffalos grazing grass, and lazy fishing boats flowing in the river. A visit to this destination will give visitors exciting experiences including discovering the majestic nature, eating Lao food at one of the islands' many stilt-mounted restaurants, biking on the island roads, and kayaking among the more navigable stretches of the Mekong River nearby. You'll find more when you go further out. Not far from Si Phan Don, you'll find the Khone Phapheng Waterfalls, a mighty set of cataracts that constitute Southeast Asia's largest waterfalls; and Vat Phou, an Angkor-era ruin that was almost lost in the Champasak jungle. Sweet!
Get lost in Tham Kong Lo Cave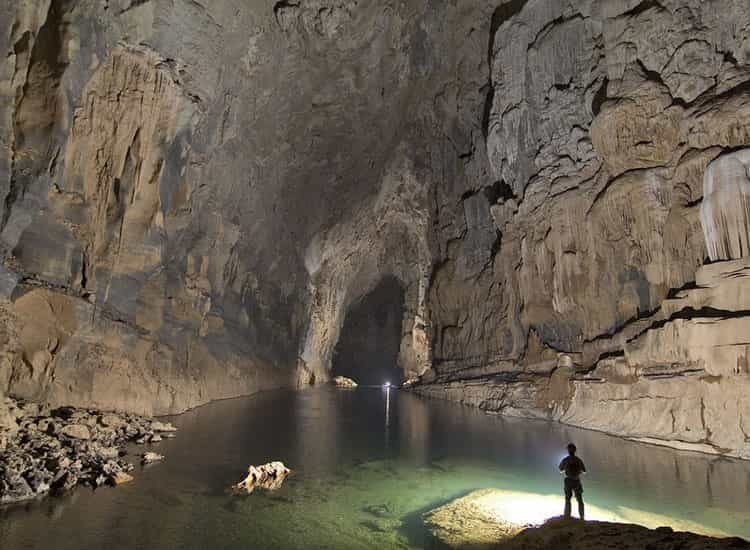 Tham Kong Lo is a majestic karst limestone cave located in Khammouane Province of Laos. The karst formation is dramatic and the cave has been cited as a "one of Southeast Asia's geological wonders". This otherworldly cave can blow you away, with its majestic charm and unique kart forms just like a reminiscent of the Greek underworld. The underground stretch of the river goes on for about four miles; from Ban Kong Lo village, you can hire a motorized boat to enter the cave, where you'll gape at the show provided by colored floodlights bouncing off the intricate cave interiors.
Going with Mekong river's flow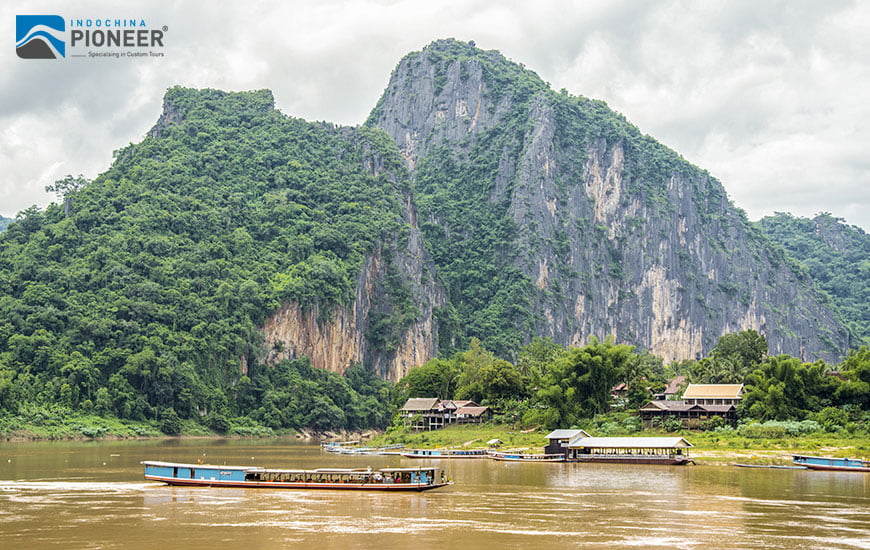 To be honest, with a landlocked country like Laos, it must be said that we are impressed with the amount of water-based adventures that it can offer. And cruising down Mekong river is surely top of any experience list. The Mekong and Nam Ou Rivers – the two Lao rivers capable of accommodating large boats – support a thriving river cruise network that extends from Luang Prabang in the north to Pakse in the south. From either riverside settlement, travelers can see some of Laos' top cultural stops, while sailing past the country's most scenic mountains and villages.