These charming cities prove that Cambodia is so much more than Siem Reap

Siem Reap – the famous gateway of Angkor complex – is surely the most famous Cambodian town not only right in its country but also to travelers over the world. But it is not all about Cambodia. And if you hear enough the name of Siem Reap, try these Cambodian cities, from pilgrimage-worthy sites to tropical idylls, which are super beautiful in their own way.
Battambang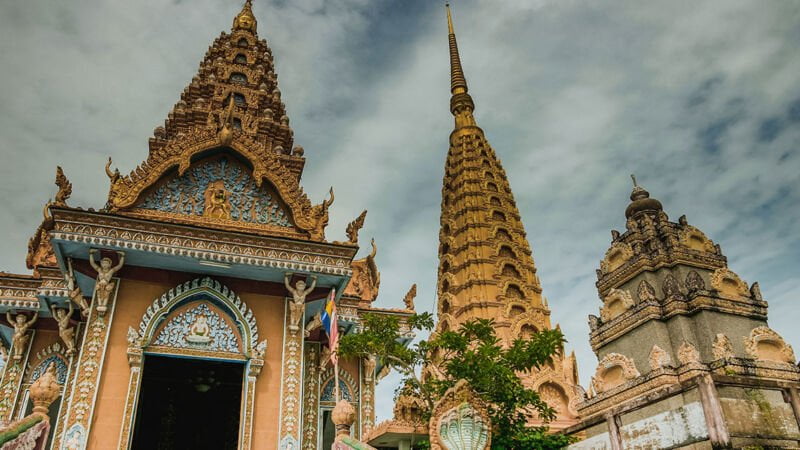 The second-largest city of Cambodia, Battambang is a perfect blend of modern city, small-town friendliness, and some well-preserved colonial architecture, which works together to give the town a unique charm. Battambang's ever-increasing variety of food and coffee is a refreshing change from more remote destinations in Cambodia and has the potential to be as funky as Thailand's Chiang Mai, minus the hordes of travelers. Which means, yes, you can have your latte and your piccolo like you never left home. Outside the city center, you will meet stunning heritage attractions, like the Prasat Banan Temple.
Kratie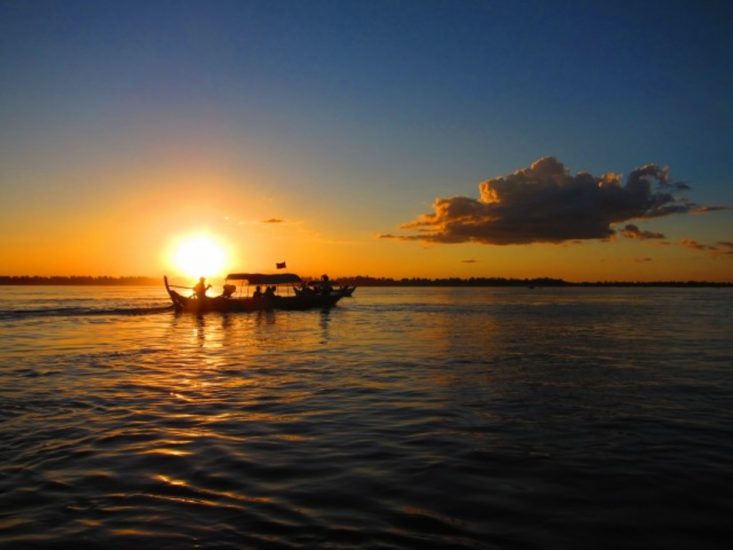 Want to have a taste of the native daily lives? Head to Kratie! And admire the over-cuteness of the smiley face Irrawaddy dolphins. Lying on the bank of the mighty Mekong Rivers, Kratie has a less population who make their lives along the Mekong. The river also has hundreds of green island and circling water, which are also attracting a number of travelers. Kratie town is sleepy but picturesque with sandbars and big islands out front and bends in the river. Unlike in many towns around Cambodia, the war years were fairly kind to the French architecture and the roads, at least in the town itself. You will find some nice-looking houses of French and Khmer style scattered about, adding to the pleasant feel of the place, and a bustling market offering super tasty foods.
Song Saa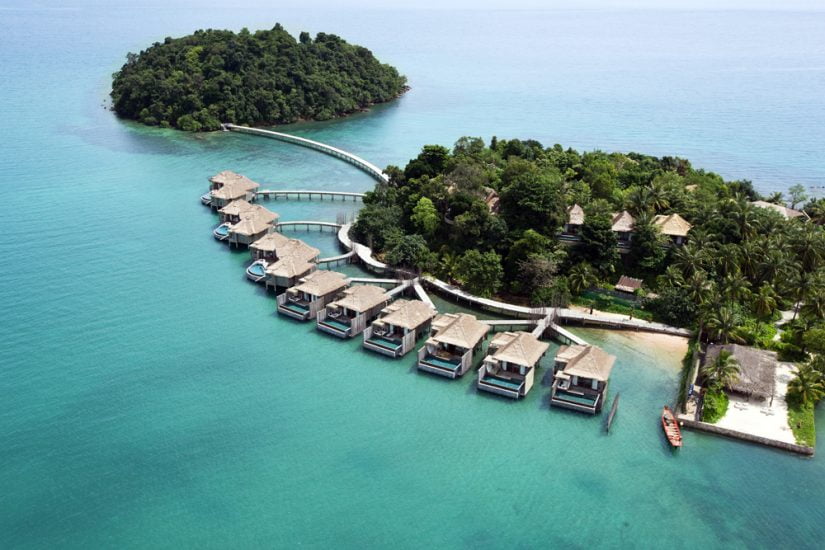 "Song S-a-a", the pronunciation of this place is cute enough, and its real meaning is even cuter as it means "sweetheart" in the Khmer language. Interestingly, Song Saa is a private and one-resort paradise, which is actually made up of two island gems – Koh Ouen and Koh Bong – in the Koh Rong Archipelago off of Cambodia's major port and tropical tourism center, Sihanoukville. Your romantic adventure with Song Saa will start with the sound of popping champagne as checking in, and it will only get better. This love island offers ultra-luxurious villas built into the jungle or perched on stilts over the sea. The food is fabulous, there are a soporific spa and a ravishingly relaxing vibe.
Sihanoukville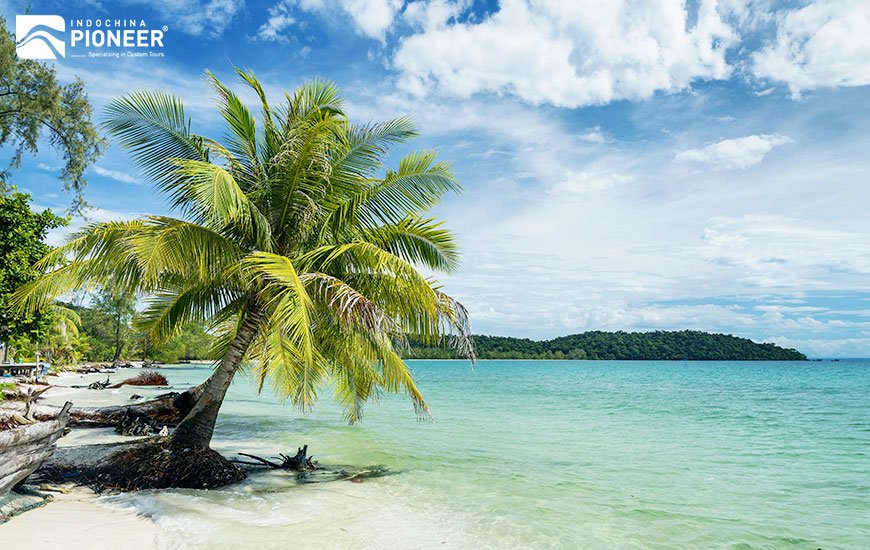 Sihanoukville- the untouched land of Cambodia- may create an illusion for you that you are in a paradise far, far away. Aqua waters lap the sugary-white sand mingle at the shore. Homey eateries. Hole-in-the-wall bars not out of sigh. Super lovely locals. What should I ask more? This is an ideal place to unwind by the beach, enjoy the fresh-from-the-ocean seafood, take in a snorkeling or scuba trip, and generally slow-down, lay back and chill-out. You should come here to understand well the meaning of "No regret".
Rabbit Island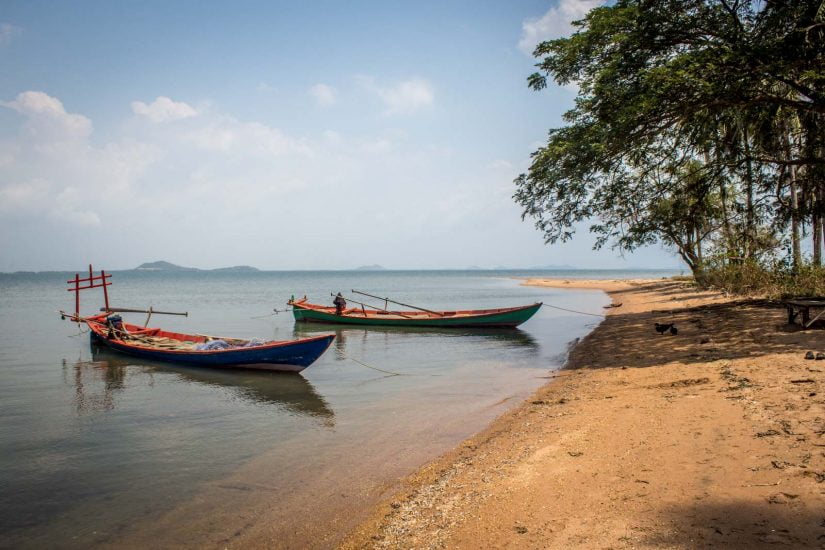 If you refer to an island filled with cute rabbits, sorry, maybe there's a misunderstanding here. But if you want to look for an ultimate getaway from the modern world, welcome to paradise! The island is named after its interesting rabbit-shaped outline and is a small patch of land in the sea off the coast of southern Cambodia. There will be no Internet, no Facebook, Instagram, just you, the white sand and the blue ocean. This is just one of those little tropical getaways where the worries of the world are left on the mainland. It's far enough off the trail to not feel crowded. It's the perfect little place to get away from it all for a few days.
Preah Vihear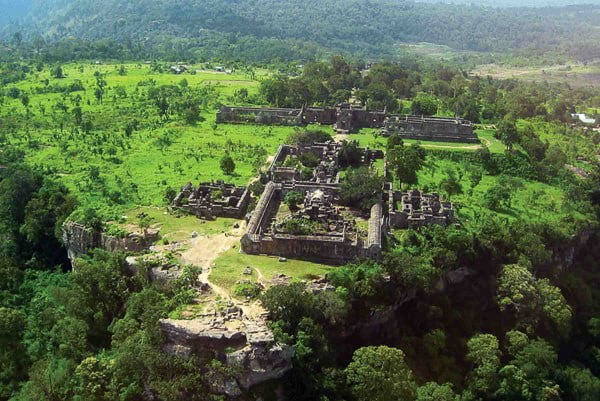 Angkor is well-known for its long history, but it will be a big surprise for Cambodia travelers that Preah Vihear hides the same name temple that is even elder than Angkor 100 years! Located in a rural region, Preah Vihear temple is like a lonely warrior standing with time in the jungle, with unique architecture and the charm which can stir the curiosity of any passing visitor. This ancient Hindu temple situated atop a 525-meter cliff in the Dângrêk Mountains, which looks out to abundant blankets of green.