Defining the suitable destinations in Vietnam based on your interests
A destination may be really a hit in the travel map, however, a question is always raised that whether the place fitting your personality or not. As in case you are a party goer, a historical landmark may not really impress your heart. But you can throw that worry burden in your Vietnam trip because this country seems to be designed for everyone.
No matter you are a trekker, a leisure seeker or a beach lover, Vietnam will never let you down.
The partygoer:
Ha Long Bay, Castaway Island

Ha Long Bay is the quintessential must-visit place in Vietnam for any and all types of travelers, as it is ideal for a quiet getaway, a romantic holiday or even for someone looking to explore some culture. However, the parties held at Castaway Island, one of the many islands scattered within the bay, are notorious and infamously known to be some of the best in all of Vietnam. These include activities like sailing around stunning karsts, exploring fishing villages, dining in caves, kayaking, etc. – all the while letting you party your trunks off at the beach in the evening till the wee hours of the morning.
The Wanderer:
Sapa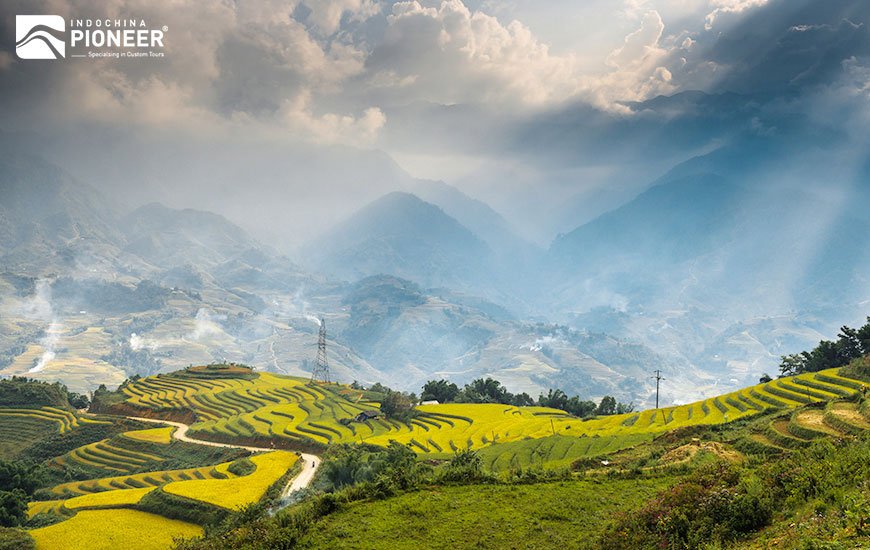 If you are a wandering soul, don't hesitate to head to Sapa, a picturesque little town in the northwest of Vietnam and also the country's premier trekking region. Majestic mountain ranges, enchanting rice terraces, unique ethnic villages, and spectacular waterfalls are what will wait for travelers in the town from fairytales. A must-do Sapa trek is Muong Hoa valley, which is very suitable for first-timers and trekkers at the beginning level, and the best treks will take you days. Hike your way through terraced rice fields, streams and waterfalls and spend your time meeting the locals and crashing over at their homes. With advanced trekkers,  the highest mountain in Indochina – Mount Fansipan -is a beast to conquer.
The adventurer seeker:
Phong Nha Ke Bang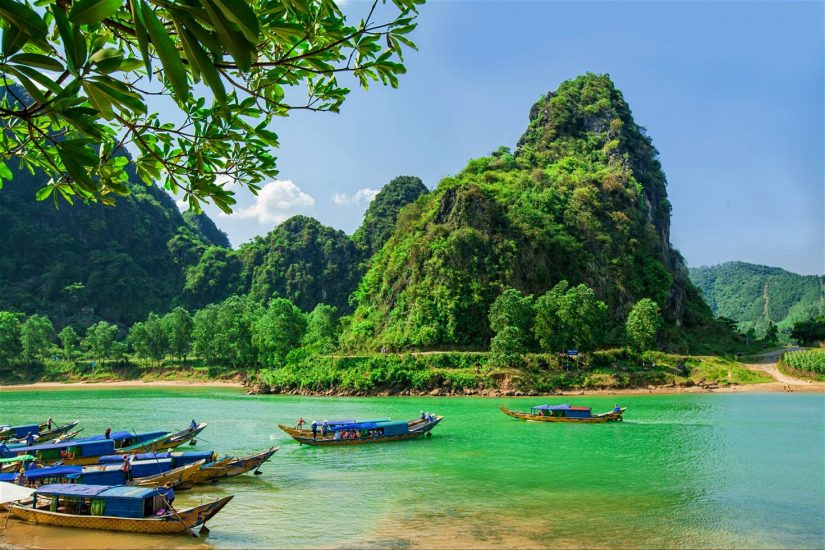 What's more adventurous than going on a five-day expedition underground and exploring the UNESCO cave system? Phong Nha National Park is the most treasury place of Quang Binh, with the longest grotto in Asia, and plenty of interesting caves to visit. Phong Nha Ke Bang National Park contains the oldest karst mountains in Asia, formed approximately 400 million years ago. As a UNESCO World Heritage, Phong Nha amazed its admirers by hundreds of cave systems and spectacular underground rivers, deserving the title "speleologists' heaven on earth". The caves are not the only highlights of the region, but also the above-ground attractions of forest trekking, the area's war history, and rural mountain biking, which are perfect for general adventure seekers.
Social media butterfly:
Hoi An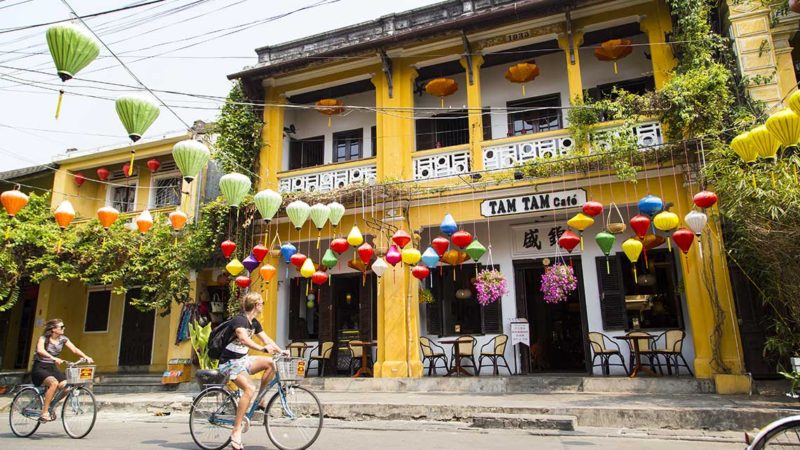 If you are a pro at the hashtag, filter selection, and social media trend games, make sure that you will not miss Hoi An in your Vietnam tour. Lying in the south of Da Nang, Hoi An is truly the magical little town and a perfect candidate of what the Vietnam tourism industry is aiming to show the world. Also recognized as a UNESCO World Heritage Site, the town itself is beautiful to explore, with charming yellow tea houses and lantern-lit alleyways. On full moon days, it gets extra special as the whole city will be full of lanterns. There are plenty of historical spots to explore in Hoi An, but that's not all. Tra Que Organic Vegetable Garden where you can try your hand at farming and fishing and An Bang/Cua Dai beach is within minutes reach as well, providing plenty of opportunities for you to explore, and take a few Instagram-perfect shots. On the outskirts of the city are specialty villages you can reach by cycling such as Thanh Ha Pottery Village, Tra Nhieu Fishing Village, and Duy Vinh Sleeping Mat Village, etc.
Every corner of Hoi An and the surrounding area is perfect for any social network. Just ready to get thousands of "likes"!
The spoiled beach bum:
Phu Quoc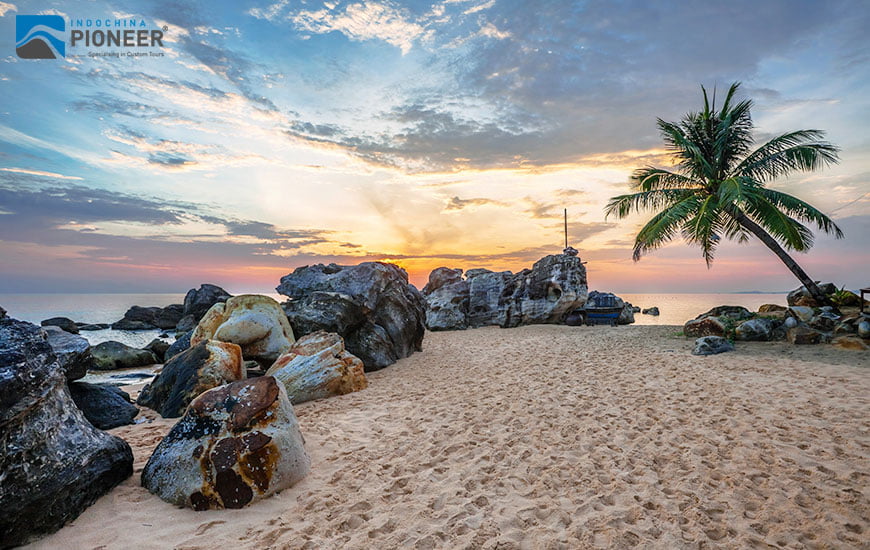 Phu Quoc is a fantastic island getaway in the south-west of Vietnam. It is the ideal destination for those seeking fancy resorts and clean beaches. Being fashioned as the "next Phuket", Phu Quoc is crazily beautiful with perfect white sandbanks and crystal warm water. This island also offers an unspoiled charm, with a range of average to luxury unique beach resorts. The seafood is remarkable, water-sports are variable, and landscapes are heart-melting.
Phu Quoc is frequently touted one of Vietnam's most beautiful islands and the Bai Dai Beach, which squats in a Viet military area, is blissfully secluded with white sands and expansive vistas stretching to the horizon. So what are you waiting for? Find a resort for yourself, spread out a beach blanket and spend the day working on your tan while you dive into a good, nail-biting book.
The workaholic:
Ho Chi Minh City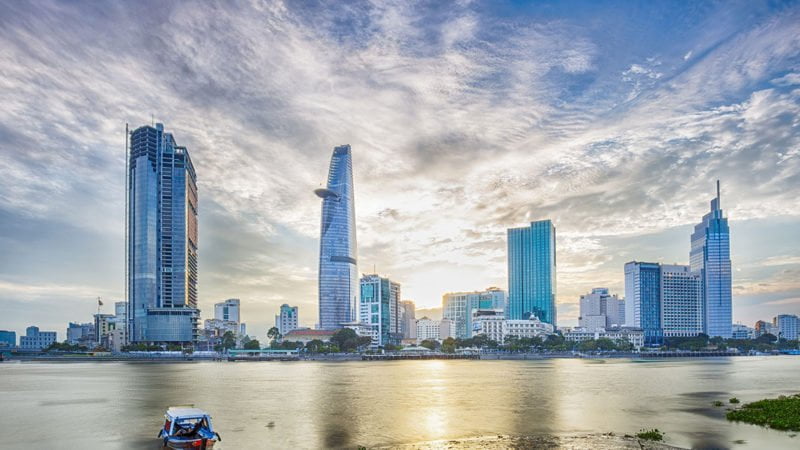 Last but not least is Ho Chi Minh City, the commercial capital of Vietnam and the most Westernised city. With so many sprawling high rises, office spaces, high-end residential areas, and awesome alley cafes, this city is perfect for the workaholic that loves urban cities and spending their day working on their laptop. When you are done with work, head out to one of the many rooftop bars dotted around the city and contemplate the amazing opportunity you are taking advantage of. The city never sleeps, just like you.
Let Us Help You Plan Your Vietnam Trip.
Don't let the planning stress you out. Tell us your travel ideas and our travel advisors are very glad to give you suggestions and guidance for your trip planning. We can tailor-make your trip according to your interests and requirements, and help to create the best Vietnam vacation for you.