All the natural "film studios" for Hollywood blockbusters in Southeast Asia

Many of us spent our childhood and teenage period with James Bond, Lara Croft, create a ton of dreams. And these dreams still follow us till adults. Hollywood movies always can stir people's imagination, and take audiences to totally breathtaking and out-of-this-world universes. However, not all of the film sets are made from expensive iMac and modern computers, many of them are real. And Southeast Asia, with magnificent rainforest and mystery temples, is the top choice of Hollywood blockbusters.
Let's take a visual tour through Southeast Asia with us to admire the top 3 famous natural film studios being showcased in million-dollar Hollywood movies.
Phang Nga Bay in "James Bond: The Man with the Golden Gun" (Thailand)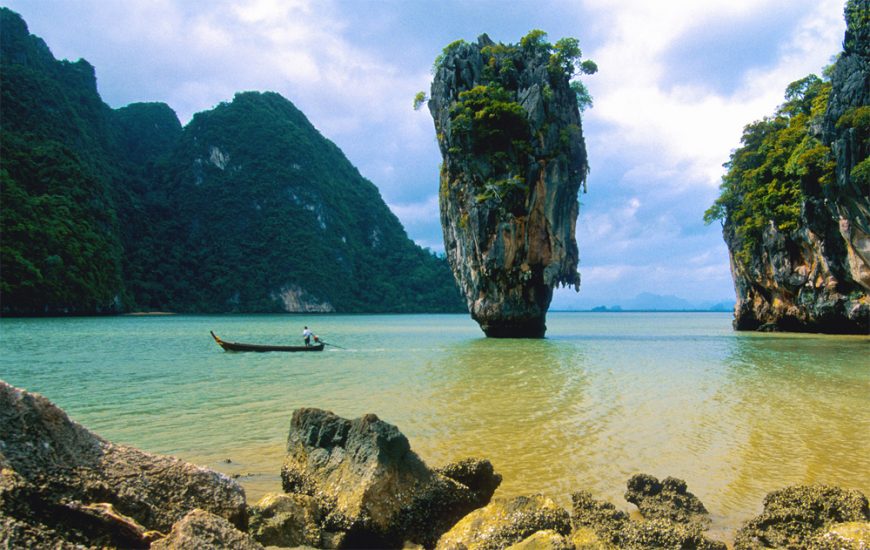 In 1974, Bond landed his aircraft on the water near Ko Tapu Island at Phuket's Phang Nga Bay and turned it into a world-famous destination. This place is among the most thrilling and picturesque bay on this planet. Almost everyone cannot resist the visually striking, featuring distinctive limestone karsts that pierce dramatically through the luminous emerald waters. The best way to discover this otherworldly bay is taking a junk boat, to float through the bay and marvel at the unrivaled views this magical area offers. Kayaking is included in the cruise itinerary, make sure you don't miss the chance to experience this interesting activity.
Angkor Thom in "Lara Croft: Tomb Raider" (Cambodia)

Not long after Lara Croft: Tomb Raider was released, Angelina Jolie was granted permanent access to Cambodia for putting Angkor Thom on the map. Constructed at the fall of the Khmer Empire, Angkor Thom consists of small temples spread within a large area in the Angkor complex. Combined with the elaborate inscriptions and Angkorian architecture, Angkor Thom is truly magnificent. You will never forget the most famous feature of Angkor Thom –  the giant tree growing through the temple in Bayon, the lucky temple of Angkor Thom. At the highest point of this grand temple are the giant faces of Buddha. Climbing up the winding stairs to the top of the temple will be worth the effort as you'll be able to view the entire Angkor Thom complex from above. On top of that, touching the faces of Buddha is said to bring good luck.
Son Doong Cave in "Kong: Skull Island" (Vietnam)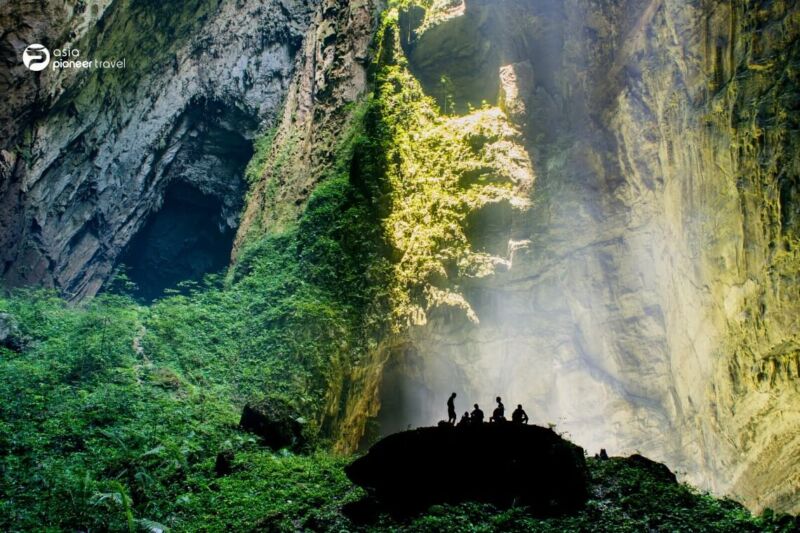 The biggest cave in the world, Son Doong Cave in Quang Binh Province of Vietnam was where the shooting for Kong: Skull Island took place. No doubt Son Doong is now the must-do for all the cave explorers and nature lovers in the world. Son Doong Cave is the world's biggest cave and remained undiscovered until 1991! This huge cave could easily fit a 40-story building within it and even includes a forest and its own beach inside. What a huge treasure is hidden inside the cave!
Ninh Binh in "Kong: Skull Island" (Vietnam)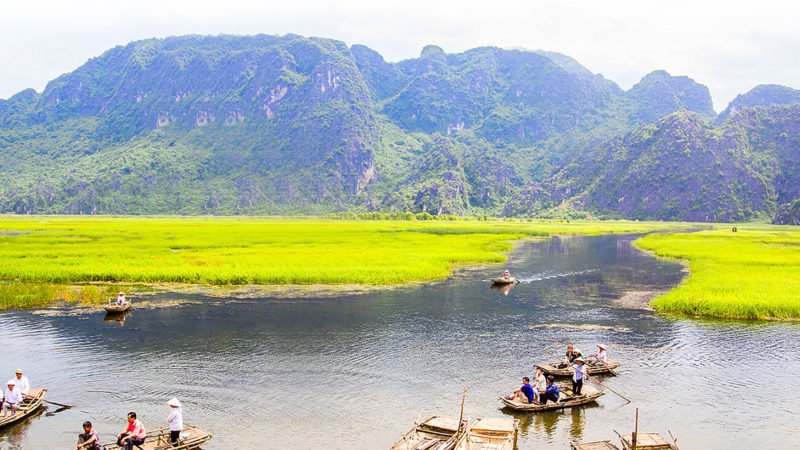 Right in your Vietnam vacation, you can find an "Inland Halong Bay", which is really beautiful and charming in its own way. The limestone karst formations that make-up Halong Bay continue inland for hundreds of miles into the region of Ninh Binh, which is located on the southern end of the Red River Delta. The region is blessed with a breathtakingly natural landscape and rich history. Green paddy fields are tended to by farmers with water buffaloes and rivers snake through rolling valleys. The hunched silhouettes of limestone mountains create an impressive backdrop. There are also many cave formations, and local guides can gently row you through a network of waterways leading to lakes dwarfed by the surrounding mountains.
Let Us Help You Plan Your Trip In Southeast Asia.
Don't let the planning stress you out. Tell us your travel ideas and our travel advisors are very glad to give you suggestions and guidance for your trip planning. We can tailor-make your trip according to your interests and requirements, and help to create the best vacation for you.