A love letter for Myanmar

"Simplicity is the ultimate sophistication." – Leonard de Vinci. And while being with Myanmar, I totally understand the meaning of this sentence. We will need no fancy town or complicated wine bottle to fall in love with a place. Maybe the place in your heart is just so simple to create a sophistication love like Myanmar has done to me.
So, my dearest Myanmar,
Here are all the things people say that I can find anywhere in my big Southeast Asia trip, but when it comes to you, they become so unique.
Here are all the things I love about you.
The unbelievable landscapes

You won't find here the fancy neon light of metropolis or something so majestic like the pyramid of Egypt. No, you won't. But before feeling disappointed, just take a look at the landscape around you. And be wowed. This country is unbelievable. It is more than lush forest canopies flanked by mountains, vast fields speckled with golden mystic temples, red-coat-cloaked monks navigating through fog-laden valleys. This nation's landscape goes beyond human imagination behind the peace and simple mask. The oldest teak bridge in the world located in Amarapura looks fabulous in the morning mist. Inle lake is so unique with stilt villages and unique leg-rowers. And the sky dotted with cow-shaped ballons during the month of November when Myanmar host some celebrations is surely one of the unforgettable memories of your Myanmar trip.
The kind-hearted locals

We are not sure what else you can get through your Myanmar vacation, but there is one thing that surely will stick with you on this journey, the local smile. Burmese people offer their country visitors completely genuine hospitality and kindness, also excellent English skills. Your holiday will become easier with this country, and every step you make will follow by the local endless caring.
The thrilling adventures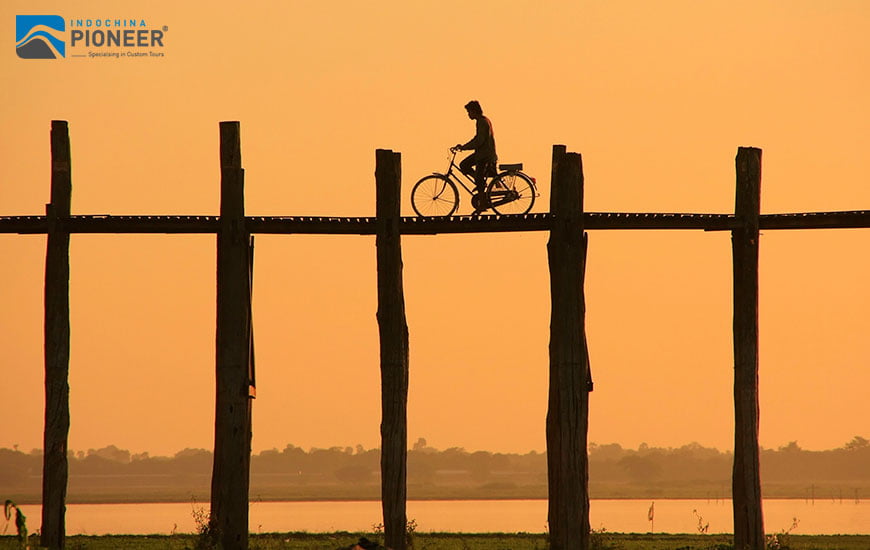 You thought that only Avril Lavigne is able to give you what you like? Myanmar can, too. The adventures are endless to count, and they are epic. A large part of the country remains under the undiscovered conditions; therefore, you will be given the opportunity to play a real adventurer role. By kayak, you can explore a bunch of various things such as the stilt villages that punctuate the grassy coast of Inle Lake. By bike, you will have the chance to push your pedal around the thousands of temples hidden all throughout Bagan, with only a fraction of them seen from the main road; or by foot – we suggest trekking through the small villages that make up the sprawling Shan Plateau, such as Htee Thein. Prepare yourself, to face the biggest exploration of your life!
The untouched sites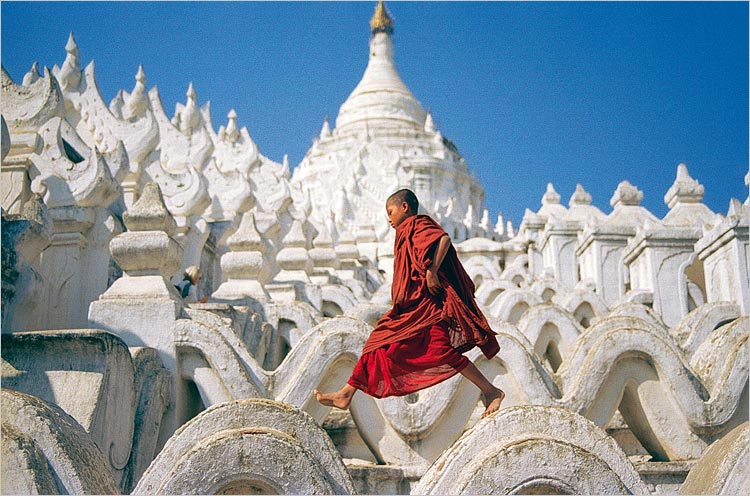 Few places in the world offer the sheer volume of historic archeological sights that Myanmar does, and no place showcases the amount better than Bagan, a former capital of Myanmar that's dotted with more than 2,000 Buddhist temples, pagodas, and stupas —all ranging in sizes, colors, and grandeur. You can check our article about "The most extraordinary temples in Myanmar" to understand more how miracle this country is. Most of the larger temples surround the Tharabar Gate (the only surviving portion of Bagan's ancient city wall), while the smaller ones can be found speckled throughout the picturesque plains.
The incredible foods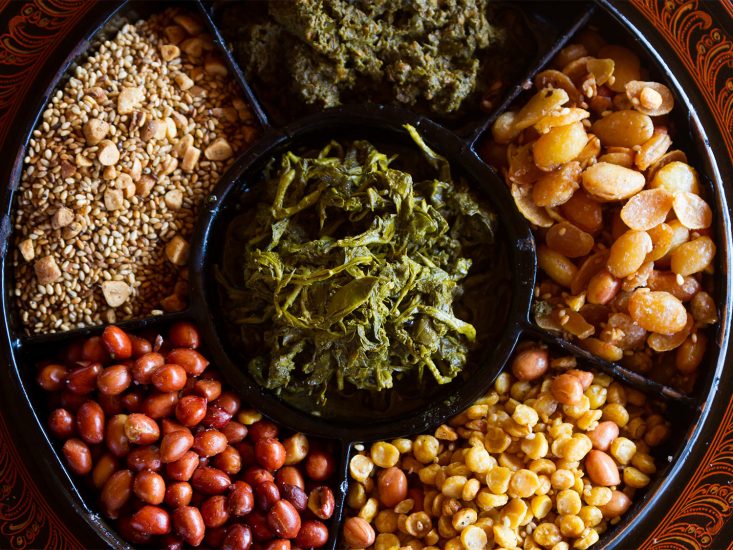 We know Thailand and Vietnam are famous for their outstanding culinary art in Southeast Asia land. However, Myanmar cuisine is not something that travelers can look down. The location which was closed off the Western world for decades makes its food taste is heavily influenced by Thailand, China, and India, three "big brothers" in culinary. That foundation combining with the lifestyle of the local people, who truly live off the land and try to make use of everything in their dishes, creates a unique national cuisine. Here you can taste delicious dishes made from tea leaves, with fried nuts and garlic, small shrimp, and a few chilies for an added kick.