"Cheers!": Drinking culture in Southeast Asia

I was caught by a new interesting song on the radio last week, it's "Miss you" from Louis Tomlinson. And it is a strange feeling while listening as it seems like Mr. Tomlinson understands exactly what I feel after my big Southeast Asia trip. "We're dancing on tables. 'Til I'm off my face. With all of my people. And it couldn't get better, they say". And "Should be laughing, but there's something wrong. And it hits me when the lights go on. S**t, maybe I miss you", Southeast Asia.
Southeast Asia is a state of dream. Southeast Asia gives you everything you want. And even your boo is not able to give you as much as this land. You want a little bit of charm? It is charming. You want to dig in mysteries? They're full of mysteries to discover. And if you want to party all the time? It can throw the best party ever.
So in this visual adventure, we will go around Southeast Asia to learn about their drinking culture, to understand why I can't erase my drinking memories with this region.
Thailand: "Kor peum eek"- "Another round, please!"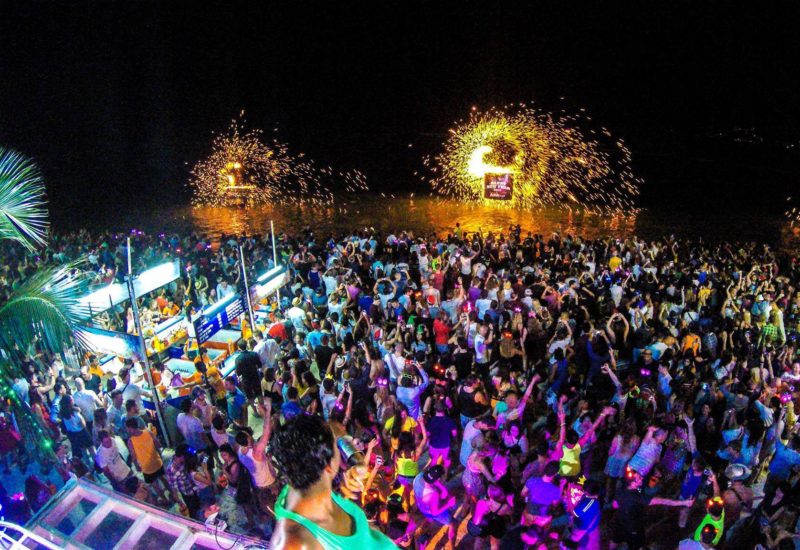 If you are a partygoer, let's say, Thailand is the mecca. Never will you forget the Full moon party in Thailand or the vibes of Khao San street in Bangkok, Thai really know how to satisfy the fun-seekers. Drinking is a major way of life throughout this country. Unsurprisingly, Thai beer pairs very well with spicy dishes and tropical humidity; local rum is celebrated by Thai people and budget travelers who appreciate the price. Drinking sessions in Thailand are certainly "sanuk" (fun), but they often go late – be prepared and try to learn how to survive!
What to drink: Beer is the drink of choice in Thailand with a bunch of local and international brand names. Thai rum and whiskey are much stronger, and they can make a gin tonic glass with double gin become nothing. So, choose your fun, carefully! 😉
Price: Beer is the cheapest form of alcohol and costs around $1.50 USD for a large bottle of domestic beer. Prices around Khao San Road, Bangkok and on many popular tourist islands are higher.
Legal drinking age: 21
Laos: "Tam chok!"- "Cheers!"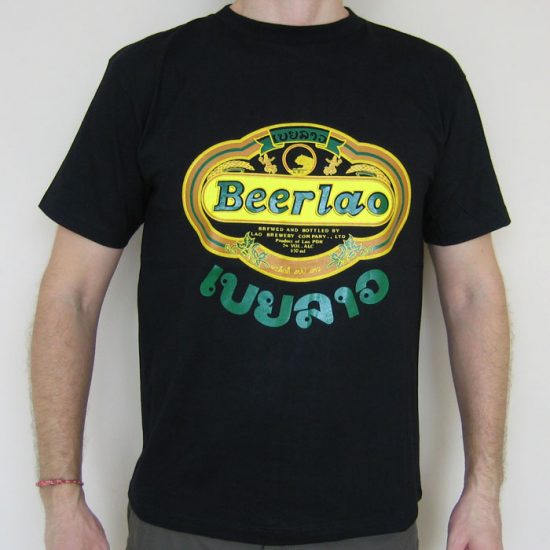 Saying goodbye to Thailand, we will get to Laos. This country seems to be a little bit of quiet and mystic, but actually, to have a deeper look into Lao local life, please sit down and indulge in a few beverages. Follow local etiquette by making sure other people have a full glass before pouring your own and try not to drink straight out of a bottle. "Cheers" is also widely used and is a sign of friendship and trust.
What to drink: Although it's relatively new to Laos, beer is very popular; Beer Lao being the most well-known, and you can find a bunch of souvenirs or T-shirts with Beer Laos logo on them. If you're looking for something a little bit stronger, Lao (rice whiskey) is a lethal local classic.
Price: Drinking in Laos is relatively affordable. Like many other countries in Southeast Asia, beer is the cheapest of alcohol, costing between $1 and $1.50 USD per bottle.
Legal drinking age: 18
Cambodia: "Som beer moi teit"- "One more beer"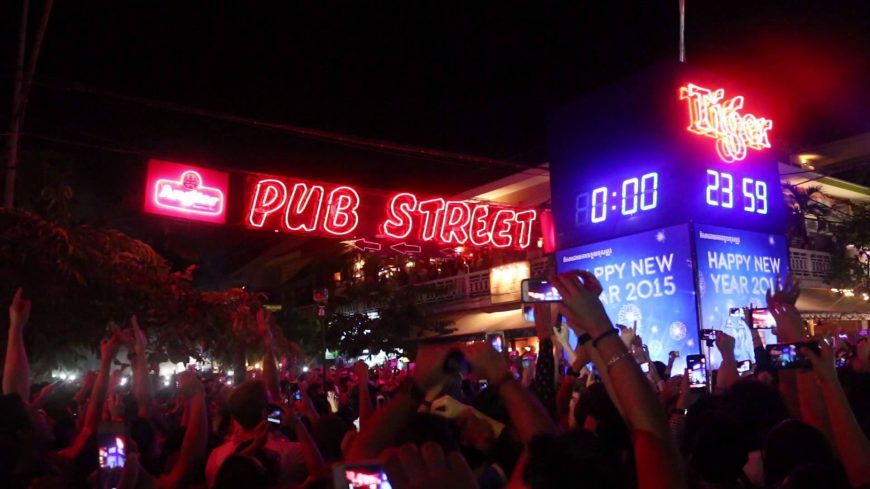 The home of Angkor is not only about Angkor. You will be attracted quickly to Pub streets in Siem Reap and Phnom Penh. With no strict drinking laws, delicious and cheap beer, and fun-loving locals, Cambodia's drinking experience is a must
What to drink: If you want to experience local life, you'll have to drink some of their homemade beers. Strangely enough, gin and tonic are also incredibly popular among locals due to the quinine found in tonic. Quinine is known to help prevent and treat malaria, which gives us yet another reason to keep on drinking.
Price: Beer can range from $0.70 to $2 at a bar. The cheapest way to drink is by sticking to draft beer. Bottled beer and liquor can cost up to twice as much.
Legal drinking age: 20
Vietnam: "Mot, hai, ba, dzo!"- "One, two, three, cheers!"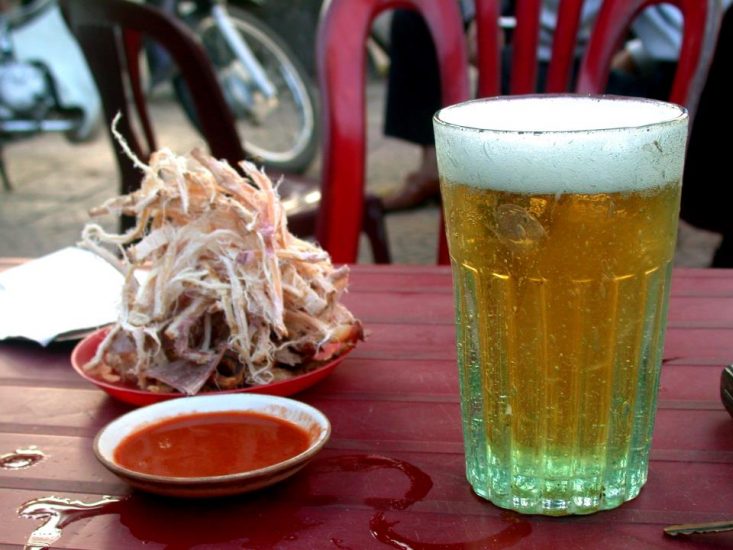 The last stop of this Southeast Asia vacation is a famous name, Vietnam. Drinking is not only popular among locals but also among locals and travelers. Vietnamese is friendly enough to have with you or treat you a drink. "Bia Hoi" (Vietnamese fresh beer) is totally a legend. It is a low-alcohol draft beer with a clean, crisp taste which will become slightly sweet flavor on top of your tongue after the finish. And it goes perfectly with any types of local foods, such as prawns barbecued with chili and salt, clams steamed with lemongrass, green mango with a prawn-chili-salt dip, or coconut snails sautéed with butter and fish sauce. After a "cheers," it is necessary to take a drink and make sure to refill everyone else's glass before your own.
What to drink: "Bia Hoi", obviously, on the pavements. This is the best way to absorb the Vietnamese culture.
Price: With only 05 bucks, you can get like nearly 20 glasses of it. Vietnam is the country that offers the best fresh beer with the lowest price in Southeast Asia
Legal drinking age: 18 and above for purchasing alcohol