What You Need To Know To Travel Safely In Cambodia

Cambodia is a relatively safe country to visit, however, situations do happen so we prepared this article to give you a general idea about safety in the country.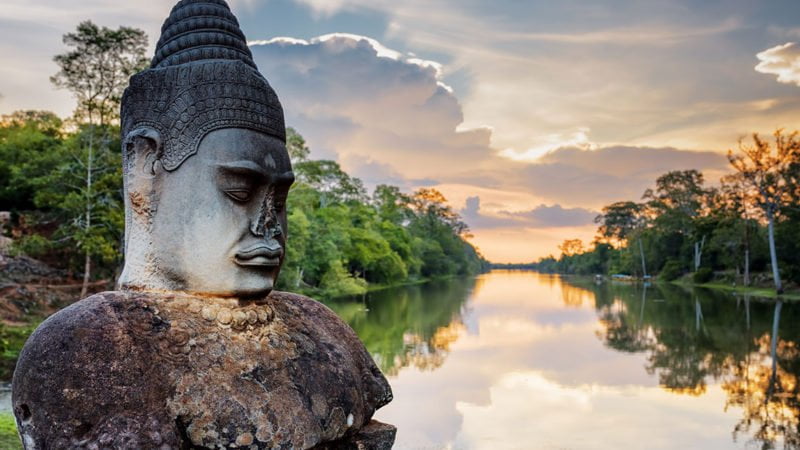 Political Situation
The country now can be considered politically stable. But it is wise to keep your eyes on local news closely, like Phnom Penh Post (www.phnompenhpost.com), and avoid all sorts of protests and demonstrations.
Festival Warning
During major festivals such as P'chum Ben or Chaul Chnam Khmer, there is a noticeable increase in the number of robberies, particularly in the city of Phnom Penh. Guard your smartphone and keep your important items at the accommodations if possible. Be more aware of your surroundings at night or best, try not to stay out too late!
Crimes
Despite that most visits are trouble-free, there are still a number of crime reports, most of which are bag snatchings. There have been incidents of bag snatching in Phnom Penh in the last few years and the motorbike thieves don't let go, dragging passengers off motos (motorcycle taxis) and causing injury. Smartphones are an easy target for them, so be attentive and avoid using your phone in public.
The riverfront and BKK areas of Phnom Penh and the beaches and tourist areas of Sihanoukville and nearby islands are hotspots for petty crime, so be careful when you are here.
Violence against foreigners is extremely rare, but do take care in crowded bars or nightclubs. Also, in recent years there have been incidents of female travelers being assaulted in Siem Reap and Sihanoukville.
Scams
Tourists may encounter scams in Cambodia, but most are fairly harmless. Although Cambodians are friendly, be wary of those befriending you too quickly and inviting you over their house or to some party.
Landmines
Until today, Cambodia remains heavily affected by landmines and unexploded ordnance. Mined areas are often unmarked, especially outside of big cities. DON'T stray off main routes under any circumstances, including around temple complexes and DON'T pick up metal objects!
Road travel
Cambodia has one of the highest rates of road traffic accidents in the region. If you are going to drive a motorbike in the country, first, make sure you have a Cambodian driving licence or if it's an International Driving Permit, exchange for a Cambodian licence for USD $32, and that you at least have some experience of driving in a Southeast Asian country. Most importantly, wear a helmet and always keep your eyes on the road! Avoid driving after dark, especially due to the bad road conditions, limited road visibility and higher chance of robbery.
Thai border
The borderline near Preah Vihear temple (Khaoi Pra Viharn in Thai) was disputed by Cambodia and Thailand, resulting in occasional clashes between Thai and Cambodian troops.
Although relations between the two countries concerning the border have improved, take extra care when traveling in this area, and follow the instructions of the local authorities.
Natural disaster
Keeping yourself updated with the weather forecast is always a must no matter where you are traveling to. In Cambodia, the wet season is from July to November. Heavy storms during these months can cause disruption and damage including flooding and landslides. Poor drainage leads to flooded roads, causing major traffic congestion in Phnom Penh. Lakes, caves and waterfalls are particularly prone to dangerous flash flooding during this time too.
If you have read until here, you perhaps feel hesitate to visit Cambodia?
Don't be! The country is safe for travel, the people are warmhearted, the landscapes are stunning and security is being improved significantly. Cambodia is an absolutely beautiful country to discover that you would not want to miss.
Let Us Help You Plan Your Cambodia Trip.
Tell us your travel ideas and our travel advisors are very glad to give you suggestions and guidance for your trip planning. We can tailor-make your trip according to your interests and requirements, and help to create the best Cambodia vacation for you.