A List Of Fun Activities You Can Do For Free In Bali

A fun holiday in the paradise island Bali doesn't always have to be expensive. There's a number of activities you can do in Bali and pay zilch for that, and some of them offer incredible experiences, allow you to see the authentic 'faces' of Bali and create the most beautiful memories!
Hiking Bali's hills
Bali's towering mountains and endless green fields make it paradise for hikers. It's a fun and free way to explore Bali's spectacular landscapes. Feel the gentle caress of the wind, breath in the earthy fresh air and gaze out to tranquil greenery, an experience like this is definitely a great treat for your mind and soul. For a light walk, the best option is Campuhan Ridge Walk in Ubud, with a stunning view of the region and chances for Insta-worthy pictures. Or catch the glorious sunrise over Mount Batur by taking a 3-hour hike and ready to be blown away by the astonishing sight.
Beach-safari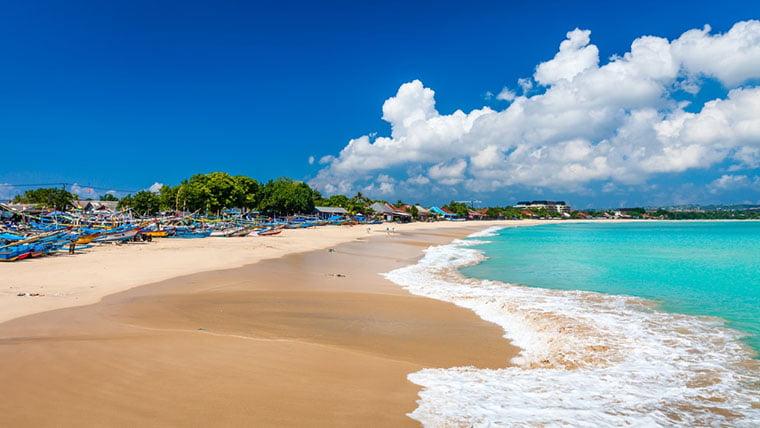 Apparently, a trip to the beach is on the list for Bali. Most of the beaches in Bali are free, the only thing you'll pay is a small parking fee (around half a dollar), and then you are welcome to enjoy a good heaven amount of time sunbathing, swimming or surfing (bring your own board). For something more extreme, you can as well do snorkeling, diving or other underwater activities with a price.
On the other hand, do something different by visiting Bali's less-known beaches like Pasih Uwug (Broken Beach), Water Blow Beach and Nyang Nyang Beach. Pasih Uwug allows you to leave the hustle and bustle behind, offering an anxiety-free experience accompanied, don't forget to whip out your camera to capture the vibrant backdrop of turquoise water. The limestone formations at Nusa Dua Water Blow Beach is an incredible opportunity to admire the natural blow pool with explosive bursts of ocean water. To best experience, this, stand clear to avoid being drenched and overwhelmed, but close enough to feel the refreshing, salty spray. Nyang Nyang Beach in Uluwatu, while it was not that much of a secret anymore, remains rather deserted for its hard to get to the location. The white sandy beach gives out a slightly mysterious vibe with awesome graffiti shipwrecks.
Learning about rice growing
Picturesque rice terraces like Jatiluwih and Tegalalang are not only a treat to the eye but an experience to learn about the ancient technique which has been applied widely in Asia. Villagers maintain the use of a traditional Balinese cooperative irrigation system, and the rice here is particularly tasty. Visiting these rice terrace allows you to watch how the rice is grown and harvested, and all the hard work carried out by the local farmers.
Observing local festivals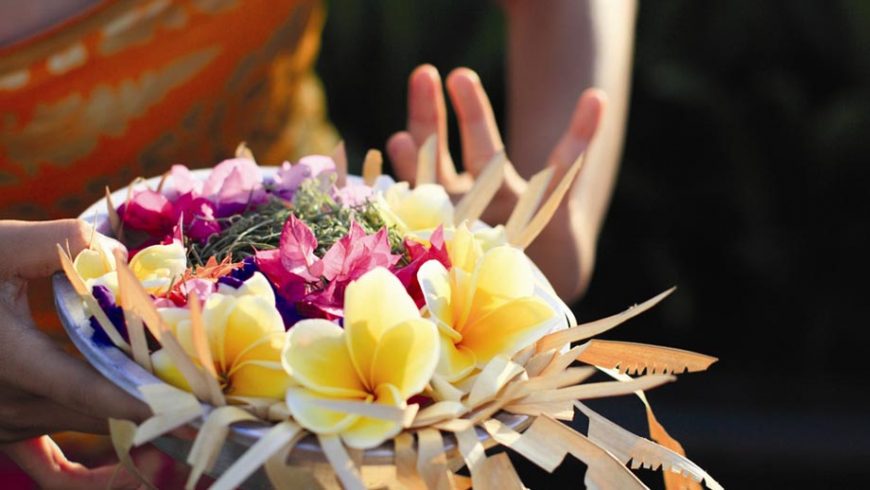 It's is likely you'll come over one or several festivals when staying in Bali. Balinese dedicate a lot of days to uphold their traditions and religious celebrations during their 210-day calendar system. That amounts to numerous festivals yearly, from the walking procession during Galungan to the ogoh-ogoh festival before the Day of Silence (Nyepi) and many other events after. Not only that, for one special occasion, each locality will celebrate in their own way, so none of the festivals that you may see will be the same.
Wandering the local markets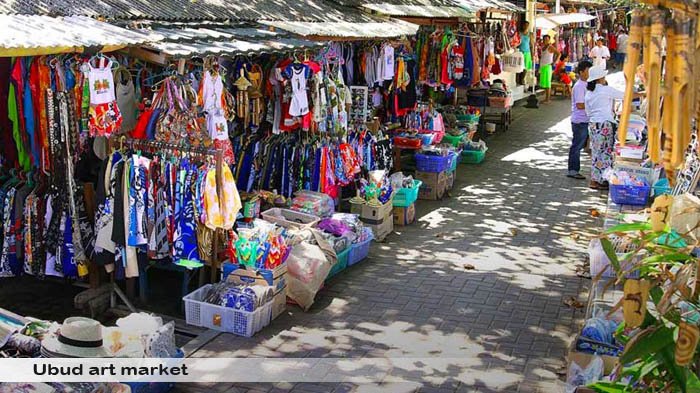 Besides the lively festivals, you can easily stroll the streets and the local markets, especially when visiting areas like Ubud. The neighborhood of the Ubud Royal Palace is packed with quirky and artistic small shops, cafes and galleries. Even if you aren't buying anything (which seems more unlikely in this case), you can still enjoy the live music playing on the streets and the many sounds from the stalls. Keep an eye out for what the local shops offer, you can buy interesting souvenirs for a really cheap price, and don't forget to use your bargaining skills!
Chasing the sunset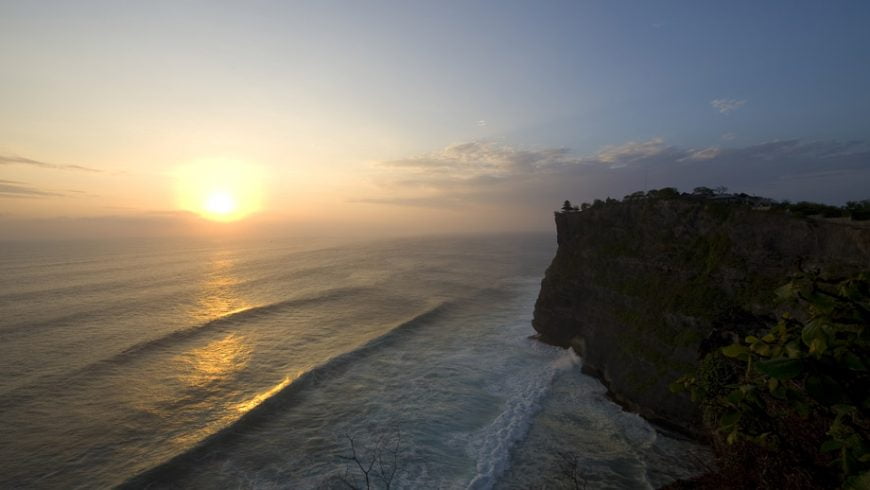 From sunrise to sunset, the island's beaches enjoy different spectacular colour palettes. Some of the most favoured destinations for sunset watching are the beaches of Kuta, Uluwatu, Tegal Wangi, Jimbaran and more. Complete the sunset experience with a cold beer in hand (the Indonesian famous beer Bintang is recommended) and then wait for the wonder on the stunning beach.
If you have more money to spend, how about opting for one of Bali's hip sunset beach bar for well below $10 around Legian and Seminyak, such as Potato Head and Rooftop Sunset Bar at Double Six (Seminyak), Finns Beach Club and COMO Beach Club (Canggu), and OMNIA Dayclub (Uluwatu).
Visiting Bali's temples

A number of temples in Bali are entrance free, although a small donation is always appreciated. The sacred temples play an important role in people's belief, embrace distinctive traditional Balinese architecture and is home to intriguing stone-carved patterns and statues, some of which you will not find outside of Bali.
At temples like Uluwatu temple and Pura Taman Saraswati, Kecak dance performances take place on certain evenings. You'll need to pay for a ticket about Rp 100,000, but the performance is enthralling to watch.
Visiting the Turtle Conservation Centre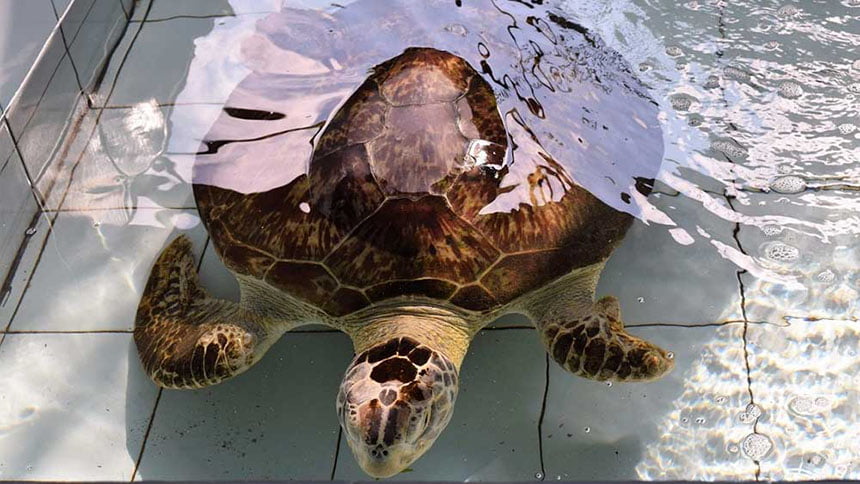 For a family holiday, the turtle centre on Serangan Island will be a perfect destination that makes everyone happy, adults or kids alike.
The Turtle Conservation and Education Centre (TCEC) aims to reduce this very exploitation of turtles, and educate the public on their conservation. They offer a good deal of activities, from watching baby turtles hatch at the hatchling centre and holding juvenile turtles; to seeing turtles of different sizes in observation pools, and more!
Visit their website for more info: Turtle Conservation and Education Centre https://tcecserangan.jimdo.com/
Exploring an abandoned amusement park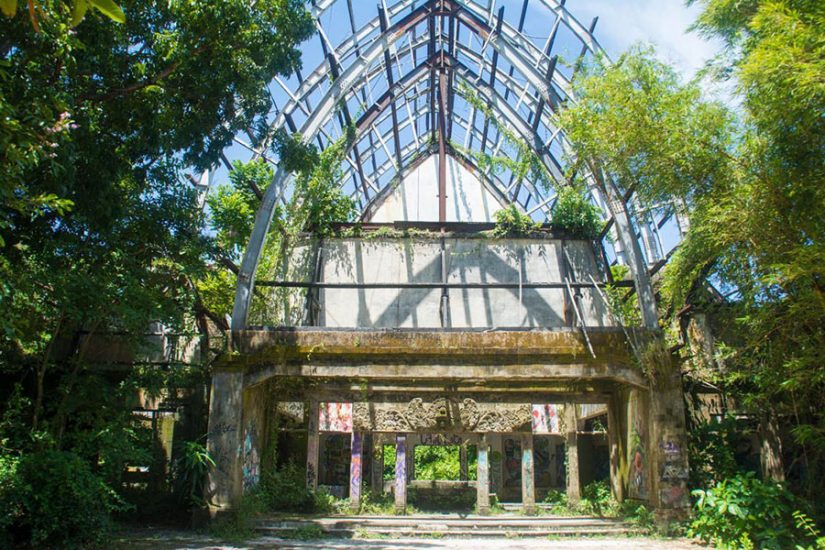 Maybe not many travelers are aware of the abandoned Taman Festival Park in Padang Galak. This might be the only time you can enjoy a day in an amusement park without having to pay for a ticket. The place was abandoned right before it was completed. The whole compound is huge, consist of a movie theatre, fake volcano, and even a crocodile pit. The shaky buildings, missing roofs and steps covered in moss create an eerie atmosphere for the old park. Because of the damaged structures that can collapse any moment, keep an eye out when exploring this place.
Let Us Help You Plan Your Bali Trip.
Don't let the planning stress you out. Tell us your travel ideas and our travel advisors are very glad to give you suggestions and guidance for your trip planning. We can tailor-make your trip according to your interests and requirements, and help to create the best Bali vacation for you.