What could $05 bring you in Cambodia?

05 bucks is not a good amount for most people, especially when we go on a holiday trip. Usually, travelers will go freak out if there is only $5 in their pocket while standing at a totally-strange-place. Seriously, even a thin line in my eyes make-up is created up from a pen that costs at least $5.5, how could I survive with $5 in my vacation?
Here in Cambodia, you'll be amazed by how much $5 can do:
Accommodation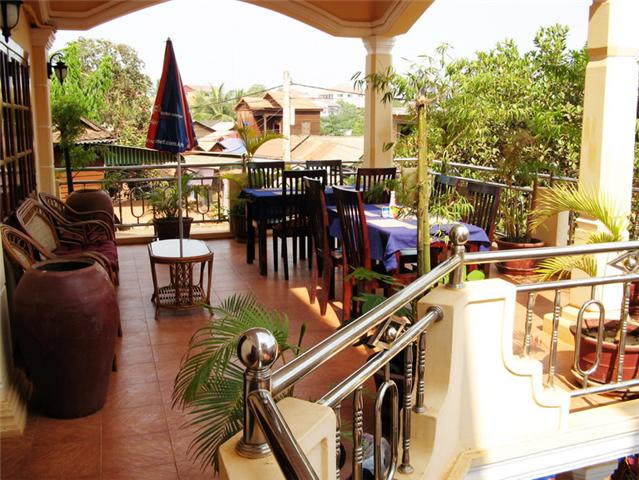 It is not a mission impossible to have a room in Cambodia with a price of $5, even down to $1 or $02 if you try really hard. They are obviously not the best places to stay in, and you should not expect modern air conditioners, western toilets, or the whitest sheets, but it will be an option if you only need a place to sleep for the night. As travel specialists and also travelers ourselves, we don't recommend this type of accommodation, because travel means enjoying yourself. But in case the question "What 05 bucks could bring me in Cambodia?" is raised, this is also an answer. And if you can easily find a room with the price of 05 here, it means that 03-star and above hotels and resorts can also be easily found at a very good price level.
Food and Drinks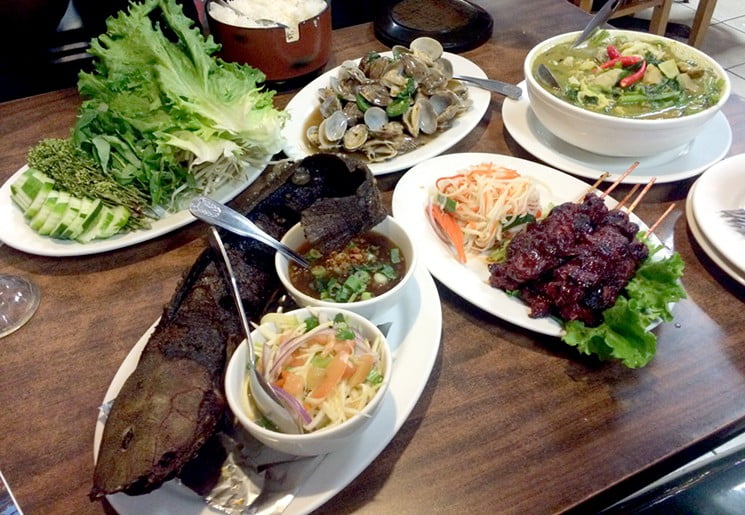 Cambodian foods are great and really, really affordable. Cambodian food is heavily influenced by both Vietnamese and Thai flavors. Many of the dishes have a curry base and are served with either rice or noodles as a staple. The food is generally not spicy, particularly when compared to its Thai neighbors, but you can often get dishes made with spices upon request. Average meals typically consist of more than one dish and ideally contrasts flavors, textures and temperatures within the meal using plenty of herbs, leaves, pickled vegetables, dipping sauces, edible flowers and other garnishes and condiments. You can find most local foods $1-$2 a plate in street shops and in cafeterias. In some of the tourist areas and in Phnom Penh the prices rise in the city center, but if you leave the main area and head away on side roads you can find a lot of cheap (and awesome) food. Also, depending on the time of the year you visit Cambodia some foods will be a lot cheaper than others, just look through the marketplace and you will find a lot of great deals. This means 05 bucks could bring you a lot of foods. Therefore, just walking around the streets with confidence, and enjoy "Amok Trey", "Bok L'hong", "Caw" etc.
Transportation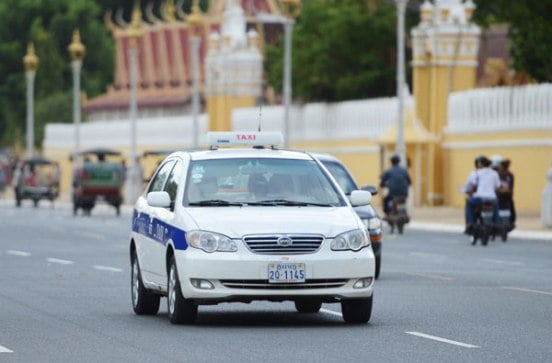 Transportation in Cambodia is usually useful and pretty cheap. A trip by tuk-tuk that's up to 5 minutes is usually about $01- $1.5. Across town is usually $03 and anything in between a short trip and an across town trip is $1.5 to $02. From almost anywhere in Phnom Penh to the airport should be $06, but it can be gotten for $05 if there's not a lot of traffic. Taxi here charges around $01 for the start fee and $01/km, which means that you could cover a short trip by taxi easily with only 05 bucks. For people who consider fitness as their oxygen, $05 will help you rent a bike for a day.
Wellness & Entertainment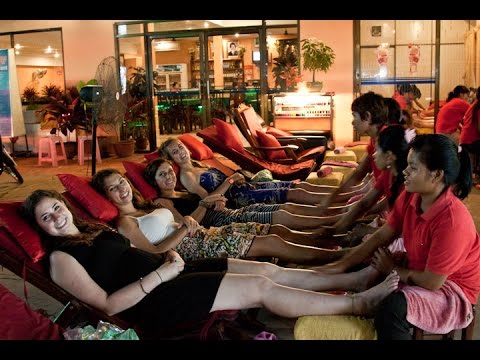 You could easily relax by a foot massage after a day of walking and biking as the general price for 30 minutes is just $02. In case you want to try something unique and fun, try the fish foot massage service with the same price, it will be cool for a Facebook post. $05 is also the price of entrance ticket for the War Museum, and one seat of cinema and international release.
Heads up, ladies, wash and blow-dry for your hair in Siem Reap is just only $5!
Let Us Help You Plan Your Cambodia Trip. 
Don't let the planning stress you out. Tell us your travel ideas and our travel advisors are very glad to give you suggestions and guidance for your trip planning. We can tailor-make your trip according to your interests and requirements, and help to create the best Cambodia vacation for you.