Wandering around the UNESCO World Heritage Sites in Southeast Asia

"There were some moments in my life, in which I was so tired of the shopping spree, crazy nightlife and parties-all-the-time. There was some moment, I faced Halong Bay in a misty morning, then felt like I had found the lost parts of my broken soul. They are all the moments when I tried my best to run towards Southeast Asia, to see Angkor in the sunrise again, to re-take a breath of the old Luang Prabang town. To know I am living in a wonderful world…"
Packed with wild parks, natural wonders and ancient temples, Southeast Asia trip is the best choice when you are searching for a bit of heritage on your well-deserved vacation with its UNESCO World Heritage Sites. We pick our favorites below, plus some must-see sights yet to gain recognition.
Vietnam
Halong Bay

Lying in the Gulf of Tonkin, including around 1,600 islands and islets forming a spectacular seascape of limestone pillars, Halong Bay is well-know for its precipitous nature, with most of the islands are uninhabited and unaffected by a human presence. The site's outstanding scenic beauty is complemented by its great biological interest and was first inscribed by UNESCO in 1994.
The slow-screw of erosion has notched hidden caves and dramatic arches into many of its rises. Kayak out for a more intimate look at the likes of Thien Cung, famed for its impressive stalagmites and stalactites; or drift past oyster farms and floating villages – ramshackle constructions linked by trembling walkways – to seek out secret beaches away from the boat-going hordes.
Hoi An

Once being the major Southeast Asia trading post in the 16th and 17th Centuries, Hoi A still remains its unique charm with a range of notable old-town architecture. This can be considered as a living museum, in which you can find Chinese temples, a Japanese-designed bridge, pagodas, wooden shop-houses, French-colonial houses, and old canals. Although large-scale trading had long moved elsewhere, Hoi An has been successful in preserving and restoring its charming roots and was declared a UNESCO World Heritage site in December 1999.
You are still able to feel the past in the modern breathe of Hoi An today. While being in this town, don't forget to try all the delicious cuisines, do leisurely shopping with excellent tailor-made silk shops, and borrow a bike and pedal out of town to be pleasantly surprised by long white beaches and timeless villages.
Cambodia
Angkor Wat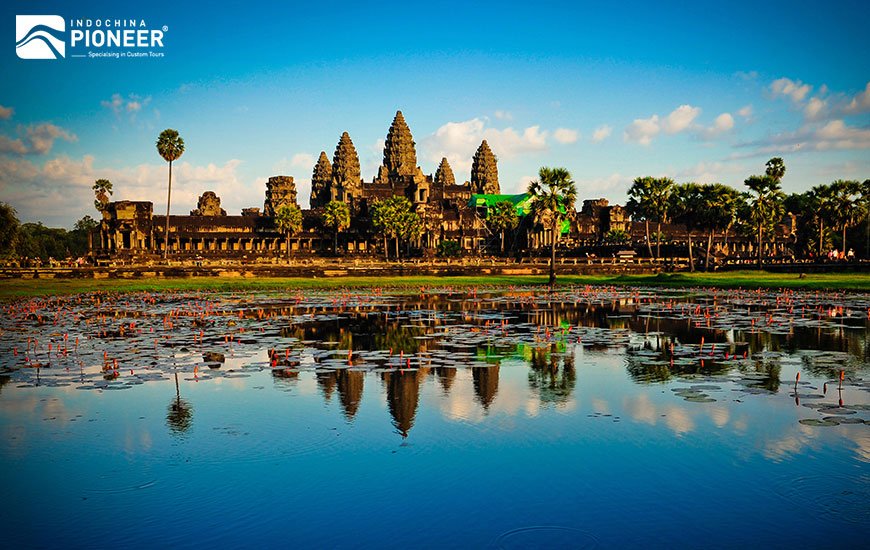 There's a quote in Cambodia, saying: "If our people can build Angkor Wat, they are capable of doing anything". And when you see Angkor, you know this is true. The incredible Angkor Wat, containing 300-plus temples, was built in the 12th Century and hidden, covered by the moonless sky and sheltered by the dense jungle. Sounds mystery enough? Facing Angkor makes you feel like the whole Khmer history and culture streams just flow right through you. Through the details, architecture, and art, I get to see how this temple is meant to be a place for something important, something bigger than any human. Everything here, even the tiniest details, aspires perfection.  This place is inhabited by artistic perfection, artistic sacredness.
This sprawling complex can take days to explore, with must-see temples include the beautifully restored Angkor Wat, root-covered Ta Prohm and the spectacular and grandiose Bayon. And waking up at 4:30 am is always been a hard task, I know, but in case it is for Angkor sunrise view, so believe me, it deserves!
Laos
Luang Prabang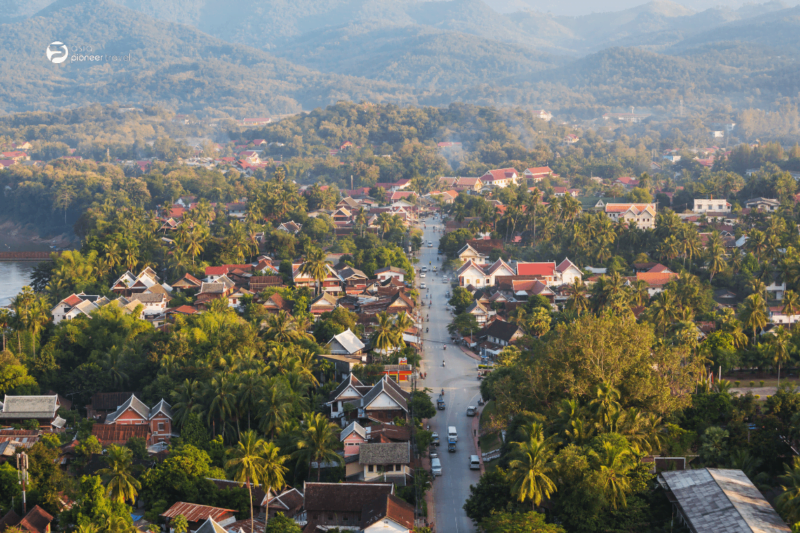 You will see yourself awakening in the sleepy 700-year-old town Luang Prabang. Because how can you not? This beautiful town is blessed with 33 gorgeous wats, stunning French colonial villas and some of the best quality and best value French cuisine in the region. Pitched snugly in a valley at the confluence of the Nam Khan and Mekong rivers and enfolded by lush mountains, Laos' UNESCO-listed city of Luang Prabang was once the country's capital, long before its monarchy drifted into obsolescence and was forced to accept French protection in the late 19th century.
The fusion of cultures is everywhere, from the mingling of fresh coffee and Frangipani in the morning air to the sight of saffron-robed monks floating past faded European-style facades. The morning scene of monks seeking alms is spectacular, also Phousi mountain and Kuangsi Waterfall.
Thailand
Ayutthaya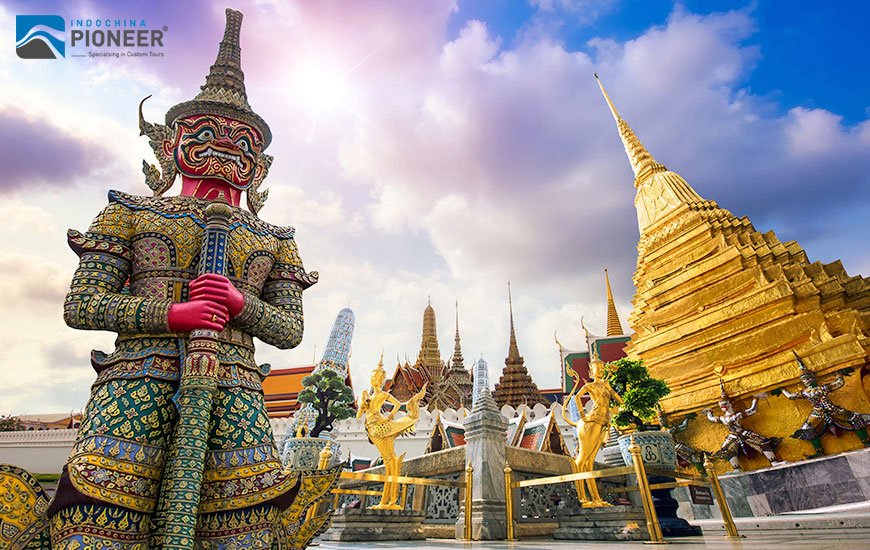 Founded in 1350, Ayutthaya has a proud history as Thailand's second capital, which by 1700 was the world's most populated city with 1 million inhabitants. Ayutthaya Historical Park comprises four temples – Wat Phra Ram, Wat Phra Si Sanphet, Wat Mahathat, Wat Ratchaburana – the Royal Palace and Wiharn Phra Mongkol Bophit. Wandering through this once thriving place will make you feel you've stepped back through time.
In its heyday, the city attracted visitors from around the world who marveled at the city's gilded palaces, crowded temples and merchant ships. Today, the best way around is to hire a bike and explore the magnificent ruins, popping into ancient temples and wandering the foreign settlements. Don't forget to stop by the floating market to pick up a spicy treat or two.
Myanmar (Burma)
Pyu Ancient Cities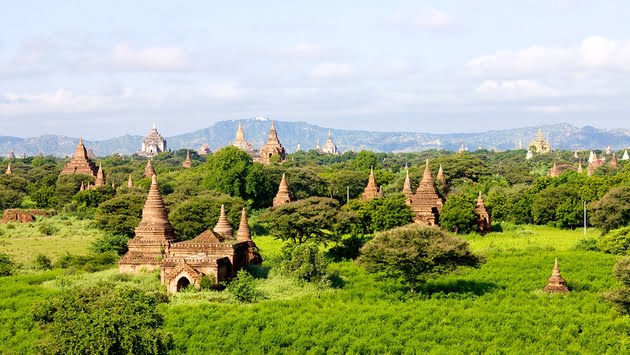 Pyu Ancient Cities had witnessed the Pyu Kingdoms that flourished for over 1,000 years between 200 BC and AD 900 in Myanmar. Pyu complex includes the remains of three brick, walled and moated cities of Halin, Beikthano and Sri Ksetra located in vast irrigated landscapes in the dry zone of the Ayeyarwady (Irrawaddy) River basin.
The three cities are partly excavated archaeological sites. The remains include excavated palace citadels, burial grounds and manufacture sites, as well as monumental brick Buddhist stupas, partly standing walls and water management features – some still in use – that underpinned the organized intensive agriculture.