Five Once-In-A-Life-Time Experiences For Your Thailand Vacation
The moment I set my first footprints in Bangkok when I was only 16, I did not expect anything more than temples, crowded streets, vibrant floating markets, crystal blue waters, and spicy foods. But it has been more than 10 years from that first time, and I still keep coming back. As in the end, I realize Thailand is so much more than all of them.
Here are the top five experiences for your next Thailand vacations, which you never should miss in this "Land of Smiles".
Kissing the night sky with thousands of flying lanterns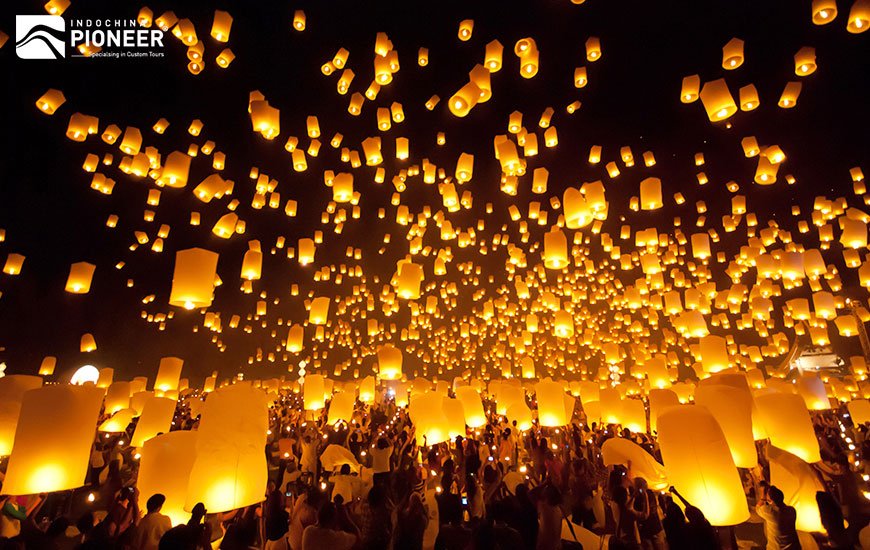 You might see many pictures of this festival on the Internet. But believe me, the pictures cannot describe enough the splendid view in real life. When you experience it by yourself, you will see how it is much more magical. You somehow are not able to distinguish what happens in front of your eyes is real or just a dream. This festival is called Yi Peng, a festival of light that coincides with Loy Krathong in Thailand and is mainly celebrated in the northern part of the country.
The main attraction of this beautiful event is the moment when thousands of flying lanterns released into the night sky. The locals believe that these flying lanterns will take all your worries away, also carry your wishes to the heavens. And at that moment, not only your wishes touch the skies, also your heart does, and you just want to stay in it forever.
Climbing up a "sticky" waterfall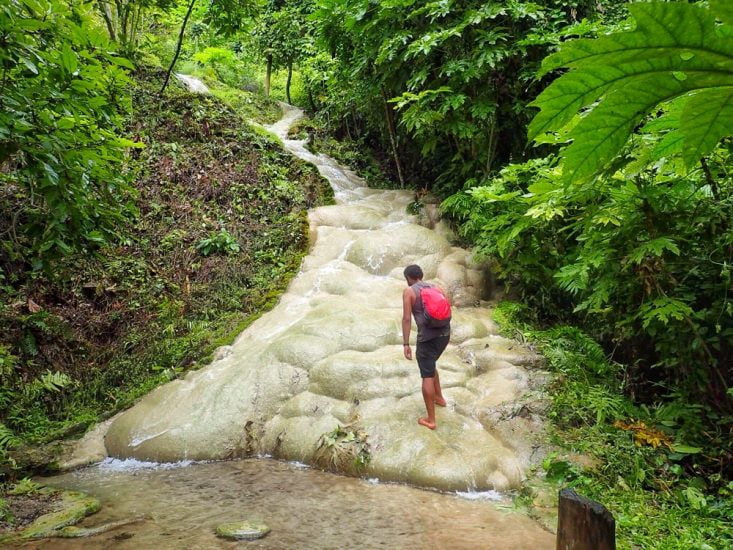 Bua Tong waterfall of Chiang Mai is a really famous place for travelers, and its uniqueness is that the water flows over the tiers of porous limestone. It sounds impossible at first, like "What? Climbing up a waterfall?", but the surface of these limestones has an almost sticky feel that creates great traction with skin. As a result, you can easily walk up the waterfall without slipping. This will be the most interesting experience you ever had in your Thailand tours. No one can debate the feeling of discovering and conquering nature.
Hanging out with the long-necked hill tribe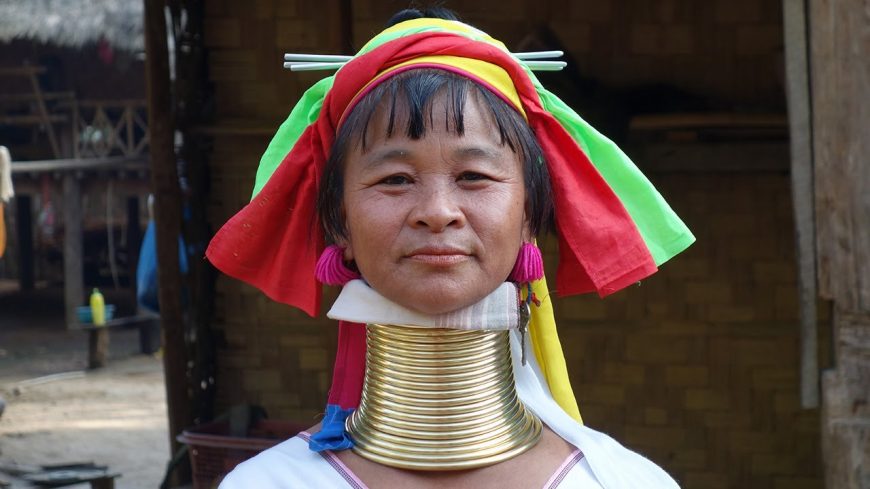 The "long-necked hill tribe", a.k.a The Kayan Lahwi, are a subgroup of the Karen, originally from Eastern Burma. At present, many of them have been living in Northern Thailand and keep up the culture fire. The Kayans are famous for the brass rings that give the illusion that their necks are stretched long. In reality, the rings, which are actually brass coils wrapped around the neck, distort the growth of the collarbones by pressing down on the rib cage.
Eating body parts made of Bread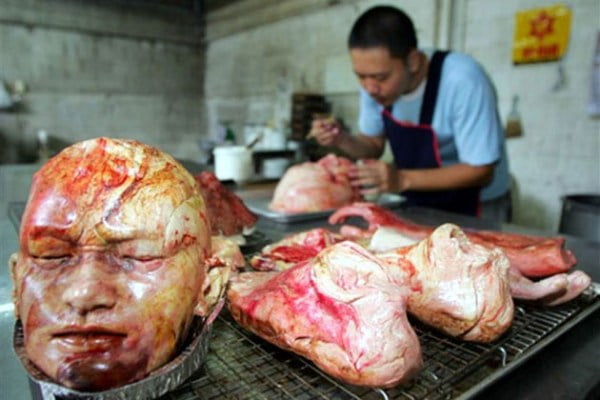 The imagination of eating human body parts covered in blood (which are actually loaves of bread) can give you a quiver at first, then, a smile at last. So what? Halloween is around the corner. Kittiwat- the shop owner- is the son of a baker and has been making such creations since 2006. He explained in 2010 on CNN: "My family is in the bakery business and I learned to bake when I was about 10. I want to speak out about my religious beliefs and dough can say it all. Baking human parts can show the audience how transient bread, and life, is. Also, my bread is still bread, no matter how it looks."
Being a mahout for a day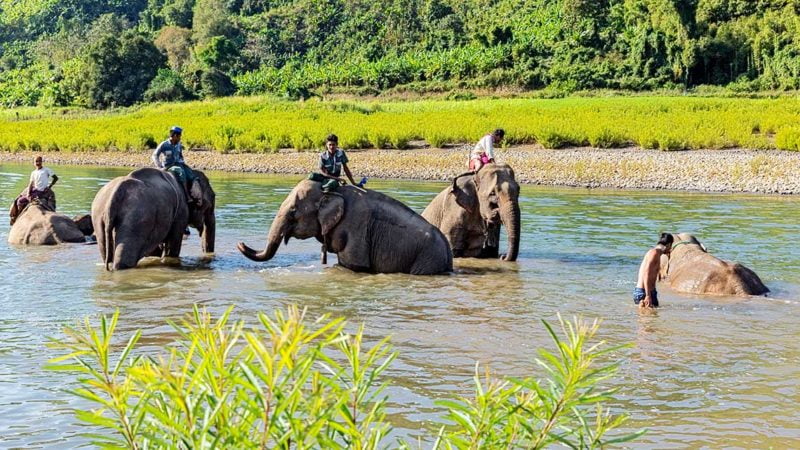 "Mahout" is a word referring to the elephant keepers, who usually raise an elephant from its very early age, and remain bonded to it their entire life. And some sanctuaries in Thailand allow you to experience the job of a mahout for a day. You can feed, bathe, clean, hang out with your elephant, and treat it like your baby. But this has a "dangerous side" also, at the end of the day, many will want to take the elephant home. And for your interest, you are really not allowed to do this. So wipe off your tears and take your hands off the elephant, please!