Vietnam War Sites: Ho Chi Minh City and Areas Around (1)

Vietnam War is long-gone, however, still, do you see what had happened in the past in the breath of Vietnamese modern life, with a brighter view and added many unique cultural aspects. Like a phoenix rising from the ashes, Vietnam has not only much more developed and became one of the hottest travel destinations over the world but also known how to get the most out of its past to add values to the national tourism industry.
The number of travelers comes to Vietnam with the intention of discovering its war sites and old battlefields. Whether you are a history buff or just your curiosity, these historic war sites may be of your interest.
Inside Ho Chi Minh City
War Remnants Museum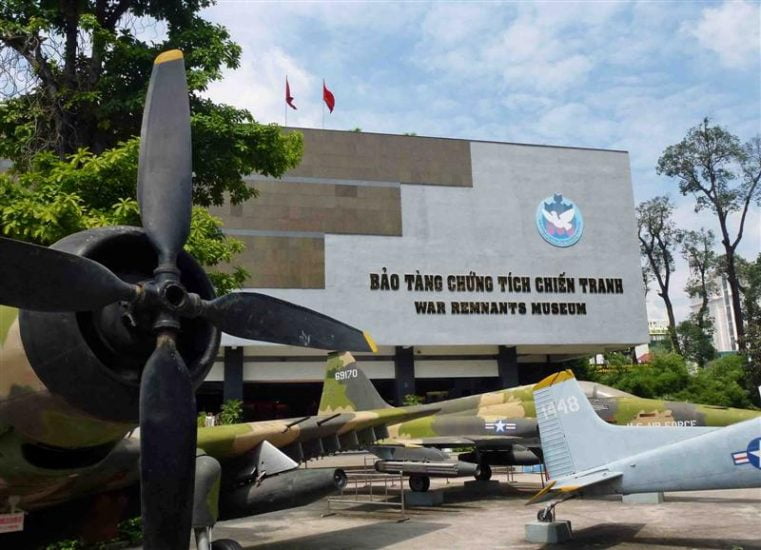 War Remnants Museum is a famous museum located in District 03 of Ho Chi Minh City, which is mostly part of a city tour itinerary. This museum comprises several sections storing military equipment, as well as actual war site photographs, the victims of wars… As per its name, the Museum tells sad stories of the last brutal war.
The artifacts of this museum may make you visit uncomfortable, but after all, they help us realize how fortunate to enjoy life in peace.
Reunification Palace (Independence Palace)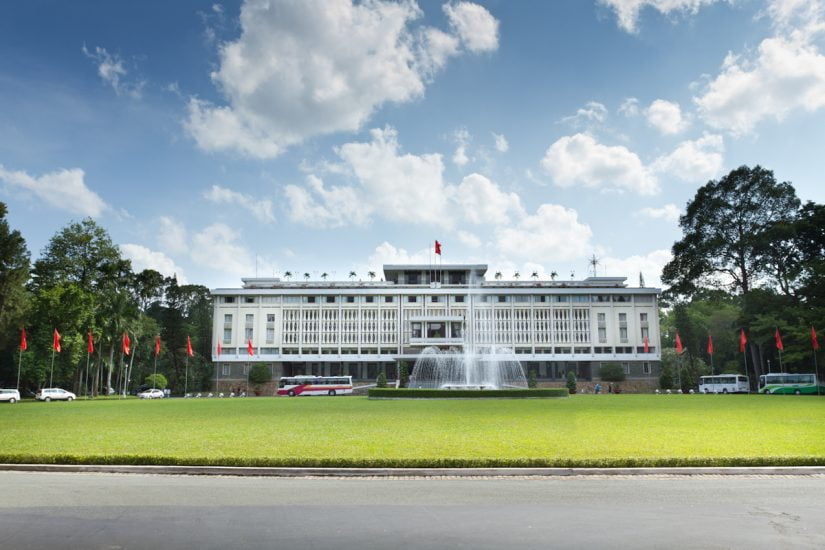 Reunification Palace (formerly known as Independence Palace) has stayed in the mind of many generations of not only Vietnamese but also foreigners, like a symbol of Saigon (Ho Chi Minh city). It is known as the famous historical witness which passed through the two fierce wars against the French and American colonists, served as an administrative and logistical center in the past. The palace is also considered as a marked end to the war, just like the fall of Berlin Wall, as the North Vietnamese tank crashed its gates on April 30th, 1975.
The building now functions as a museum, one of the major tourist attractions for both locals and international travelers, especially history lovers. Sometimes, it is also used as an administrative building for both meetings and special events. The outside grounds of this Palace displays military equipment, i.e. tanks and airplanes. And there are 06 floors here to explore in total. Once inside, rooms have been attached with old war maps which were strategic offices during the battle. There are guest quarters, dining rooms, a game room, and even a cinema to discover.
While being in Ho Chi Minh City, you can also take a quick visit to some famous war-related places like Caravelle Hotel– which is originally Grand Cafe de la Terrasse in French domination period. In wartime, Caravelle is the general meeting place of the international journalists, as its 10th-floor terrace offers the perfect panorama view of Saigon. The famous channels CBS, ABC and also The New York Times were all based here. Bien Hoa Air Base is also interesting place, which was used by the Republic of Vietnam Air Force. The United States used it as a major base from 1961 through 1973, stationing Army, Air Force (USAF), Navy, and Marine units here.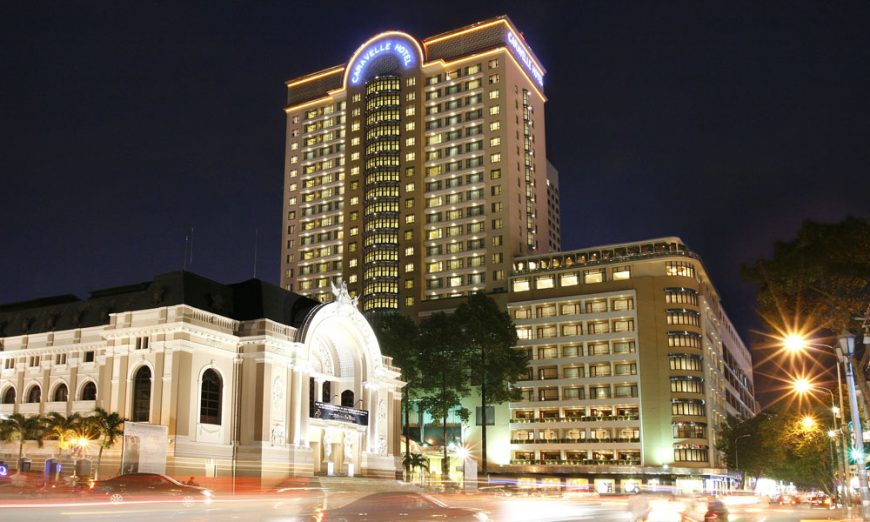 Cu Chi Tunnels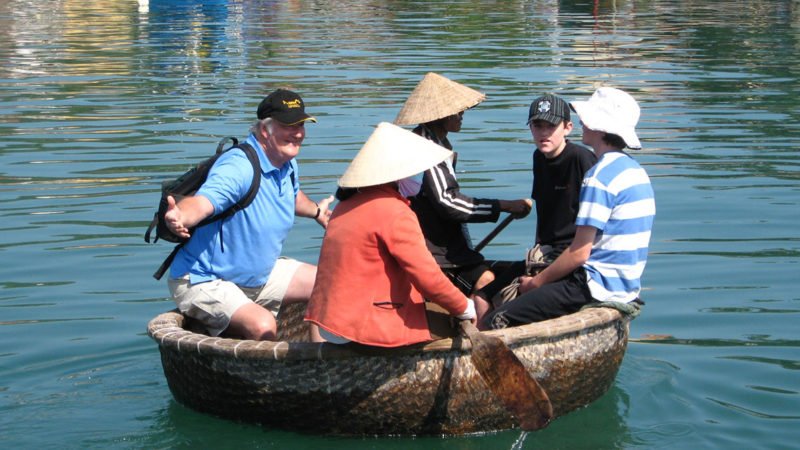 Located about 40 kilometers from Ho Chi Minh City center, Cu Chi tunnel network is a 250km complex which was dug by… hand, totally no help of any machine at that time. This underground complex became legendary, thanks to its significant role in the fierce battle. At that time, it was fully functioning as an underground city where storage facilities, living quarters, weapons factories, hospitals, command centers, and kitchens were built for thousands of Viet Minh and Viet Cong fighters. Sound awesome?
Crawling in these tunnels of Cu Chi can be the most unforgettable local experience you will have in your Vietnam trip, and reaching the surface tastes like your own victory. You can participate in workshops for the handmade weapons; visit the clinic, the commander, the meeting and kitchen bunkers; visit the shooting area and play with some guns. Everything is so real that it is authentically unimaginable how Vietnamese could live and fight here for months. Visiting Cu Chi Tunnels will take you from the peaceful present back to decades of past, where Vietnamese people fought for the right of self-writing their own history.
Long Tan- Nui Dat Battlefield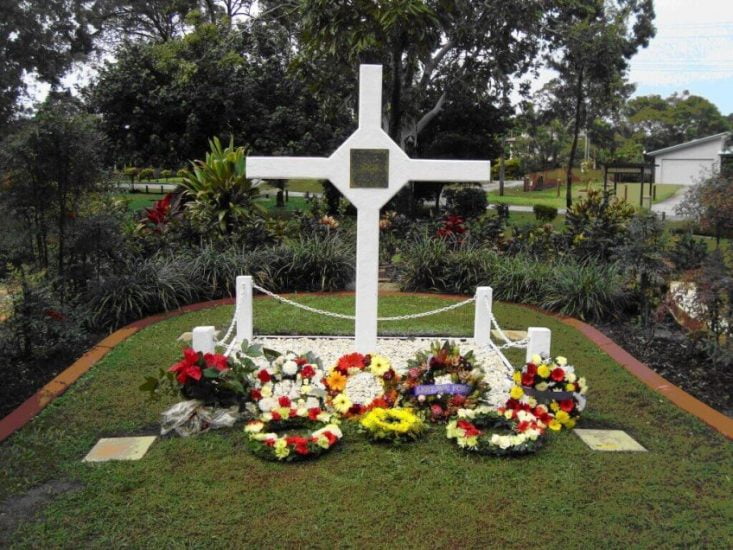 This former Australian military based at Nui Dat, Long Tan Commune, Ba Ria – Vung Tau Province, can be reached by a 03-hour-drive from Ho Chi Minh City. Long Tan is deeply etched into ANZAC folklore. In the late afternoon of August 18, 1966, D Company, 6 RAR – despite being heavily outnumbered – fought off a large Viet Cong assault of regimental strength during a grueling three-hour battle.
Long Tan- Nui Dat Battlefield is a famous relic area and an ideal destination for visitors at homelands as well as on nationwide. Here you can explore the former site of Australia's Nui Dat Task Force Base (Nui Dat SAS Hill). The occupation of Nui Dat required the removal of all inhabitants from within a 04-kilometer radius of the base, therefore the people of Long Tan and Long Phuoc villages were forcibly resettled. Little remains of this military camp today except for the columns of the main gate. The former runway is now a street in the local village, and the old helipad is now a soccer field.
You can also past the location of Horseshoe FSB (access is not permitted due to the continued presence of land mines) to the Discourtesy Rubber Plantation. Visit the Long Tan Cross Memorial, a focal point for remembrance, before continuing on to the Long Phuoc Tunnels. Like other tunnels systems found in Vietnam, the Long Phuoc Tunnels included meeting areas, first aid stations, and fighting pits.
Can Gio- Rung Sac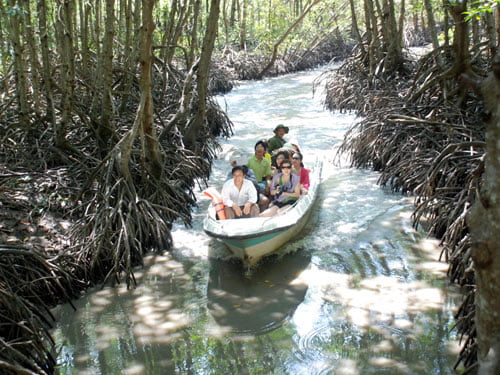 Can Gio mango forest (or Rung Sac) is located 70 km away from Ho Chi Minh City, which can be reached by crossing Nha Be River by 03-hour ferry trip. It is like an island which is surrounded by rivers and sea, with a Biosphere Reserve which was recognized by UNESCO. This destination is well-known as Rung Sac Special Zone- the name given during the Vietnam War by the South Vietnam Government and American forces to a large area of the Sac Forest. The mangrove trees today were planted after the war and they were preserved as an ecological zone.
Other than the memorial statue, there are some houses used as the guerilla headquarters, guest house, military supplies area, small arm factory to make weapons, and information center in Rung Sac guerilla base. Travelers also could visit Can Gio's Monkey Island, discover the flying fox bat at the Vam Sat Ecological Center, feast on the cheapest seafood meals in all Vietnam here, or relax on a wild beach.
Let Us Help You Plan Your Vietnam Trip.
Don't let the planning stress you out. Tell us your travel ideas and our travel advisors are very glad to give you suggestions and guidance for your trip planning. We can tailor-make your trip according to your interests and requirements, and help to create the best Vietnam vacation for you.