Vietnam is super-fun, indeed!

We know that Vietnam may not be really your choice to find extreme experiences with serious consideration. It is not the country's reputation. But in term of fun, you should not hesitate to put the name of Vietnam in those first lines of your note. This country can offer you more funs than you have ever imagined.
Whether you are young, or young at heart, here're some suggestions to let loose in your Vietnam vacation.
Standing on top of the tallest mountain in Indochina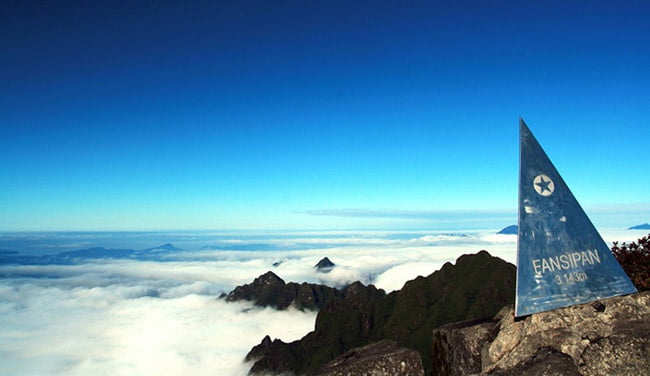 My childhood is haunted by the song "Top of the world" of The Carpenters. And I was curious like hell about the feeling they described. If Everest is a bit too much for you, let's find the same feeling in your Vietnam trip. Fansipan Mountain looms over the famous town Sapa with the height of 3,143 meters, named as the "tallest peak in Indochina". To ascend into the clouds through thick forests and some amazing nature, you can do a trekking tour. To admire the spectacular view while being just "young at heart", they have a cable line now. And to be honest with you, The Carpenters must know deeply about "top of the world" feeling, it goes beyond the fun.
Get on a party in Halong Bay's boats


Don't say these words: "party-in-paradise" don't refer to fun, and in case you want to know this wonderful feeling, get yourself onto a party boat in Ha Long Bay. Bikinis, beach bods and as beautiful a location as you'll ever find. It really rocks! You can glide around the otherworldly limestone karsts and drink until you say that you have nothing making you regret in this life. Or you can choose one of the packages where they drop you off on a secluded beach with a bunch of other people looking to party- an international cast all letting loose on their big holiday.
Ride a 4-wheeler over white sand dunes in Mui Ne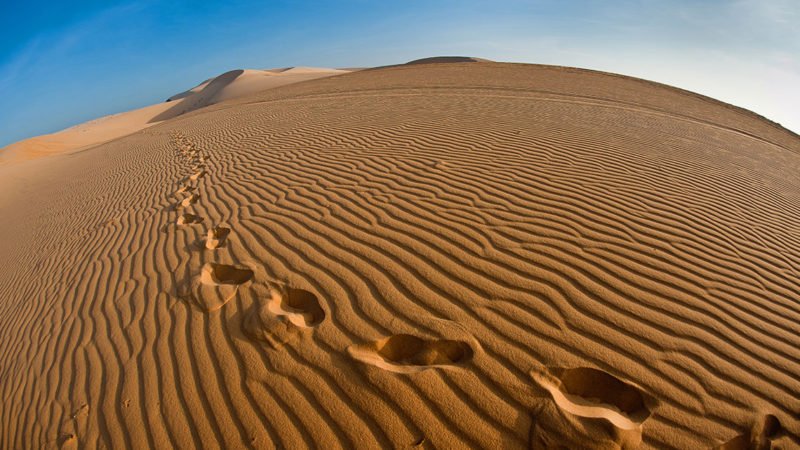 Even how much they praise about the diversity of Vietnam, you may not expect to see massive sand dunes squeezed between a fishing village and a forest. It doesn't compute. But as weird as they are, the sand dunes of Mui Ne are really there. Travelers usually feel a couple of pictures and short hiking are enough.  The more adventurous might even race down one of the slopes on a crazy carpet – like sliding down a snowy hill in the winter. To really get the blood pumping, rent a 4-wheeler and tear around the white dunes.  It's wicked fun.
Enjoy Hanoi's daily night party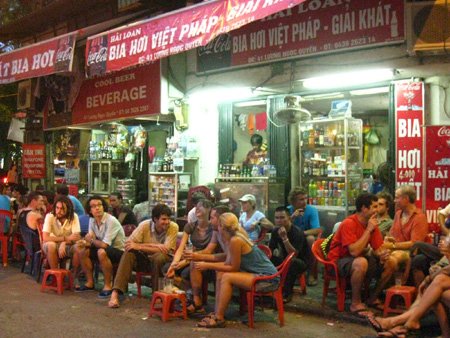 As night shifts into a very early morning, Hanoi's streets get eerily quiet. There are still places where you can find a late-night drink or dance partner, but unless you know where to look, you'll just be partying by yourself on an empty street. For intel on the spots to go, head to Bia Hoi Corner and ask around. Locals and expats love having their egos stroked by divulging insider information.
Go canyoning in Dalat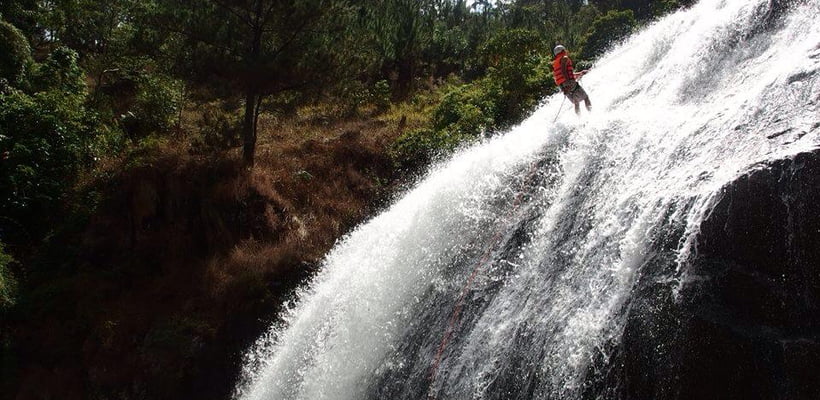 Dalat is famous for its romance. They often come to Dalat seeking love-bird feeling, blooming flowers, and the relaxed atmosphere. No one will expect Dalat to hide an exciting activity, like canyoning. You'll abseil down cliffs and waterfalls, slide down natural water slides and hike through ravines that'll make you forget all about the civilized world. Just like playing in a natural dream park.
Flyboard in Nha Trang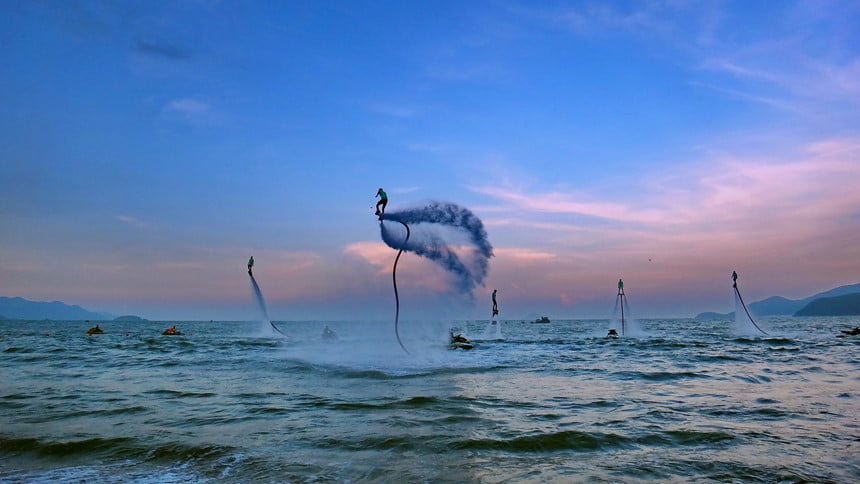 Although this one has a chance of turning you into a hydraulic missile, at least you'll crash into some pristine waters. There's no feeling that can quite compare to floating on jets of water. If soaring above the waves isn't your thing, then straddle a jetski and wrench the throttle until you're howling with joy.
Try snake wine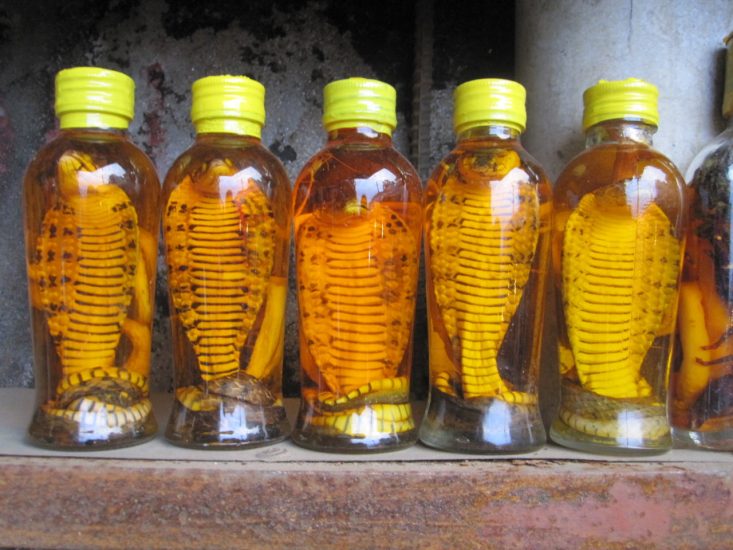 Yes, we know. The idea sounds a lil' bit creepy at first. But we are looking for fun, so don't let the glass bottle filled with strong liquor and a… dead snake pull you back. Take a shot. Then another shot. Then you will realize no kind of Whiskey can compare to this. Enough snake wine is sure to make anyone get their best fun ever 😉
Get something tailored…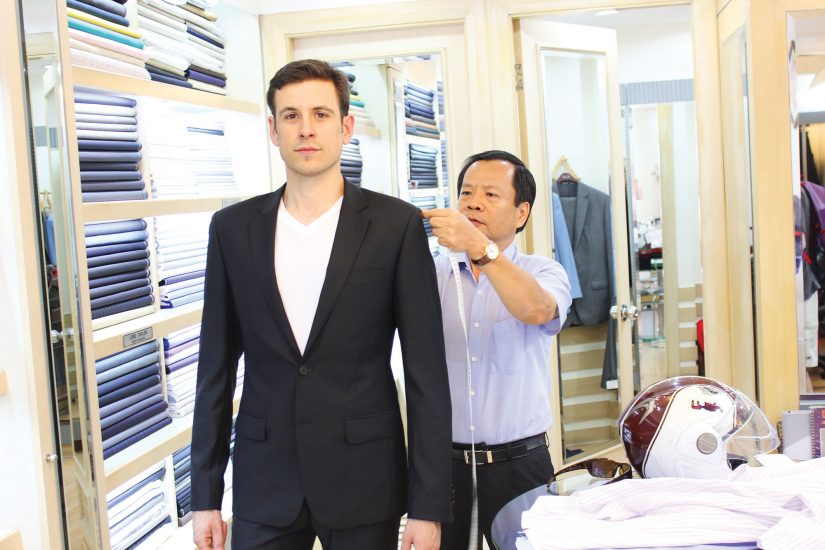 … With only 200,000 VND which is equivalent to 9-10 US dollars. And never in your life, you have ever imagined you can get clothes made for you for less than 10 bucks until you pop into the Vietnam handmade fashion industry. Some hit, and some miss, some will be in the corner of your closet forever, but some will be wearing to your office with pride, so splurge on something that will get some laughs.