I will crawl back to Laos in 2020, definitely!

To come back a land which you had discovered means that land must be really special in your heart. And it's the case between me and Laos. Southeast Asia's landlocked hidden jewel worths a million words to describe. With cultural festivals, untouched natural beauty and a lack of the western commercialism rampant in other parts of the region, if you miss Laos this year, there's no better time to book your ticket.
And here are all the reasons that will pull me back to Laos next year.
To re-visit the most ethnically diverse region in Southeast Asia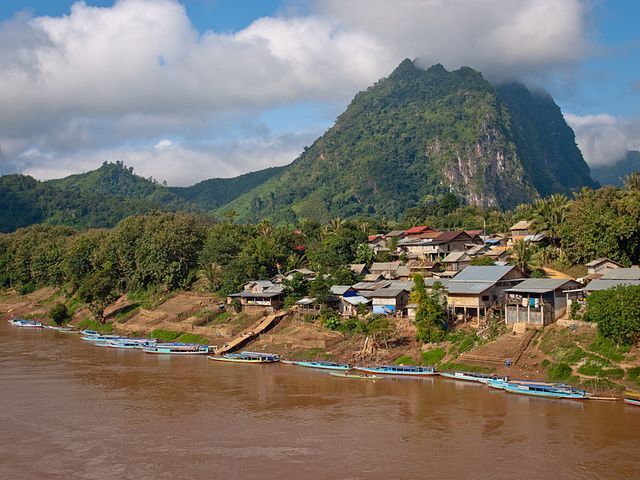 To named as the most ethnically diverse region in Southeast Asia, Luang Namtha Province is home to over 20 minority groups living in the mountains. You will be surprised by the diversity of the traditions and culture in this region as each has their own customs, architectural styles, religious beliefs, and even textiles or music. A trekking tour in Luang Namtha, which should be organized with a private guide, will bring you to another wonderland with so much to discover and to learn.
Tips: Don't miss the homestay, it is the best way to blend into the colorful life here.
To admire more amazing waterfalls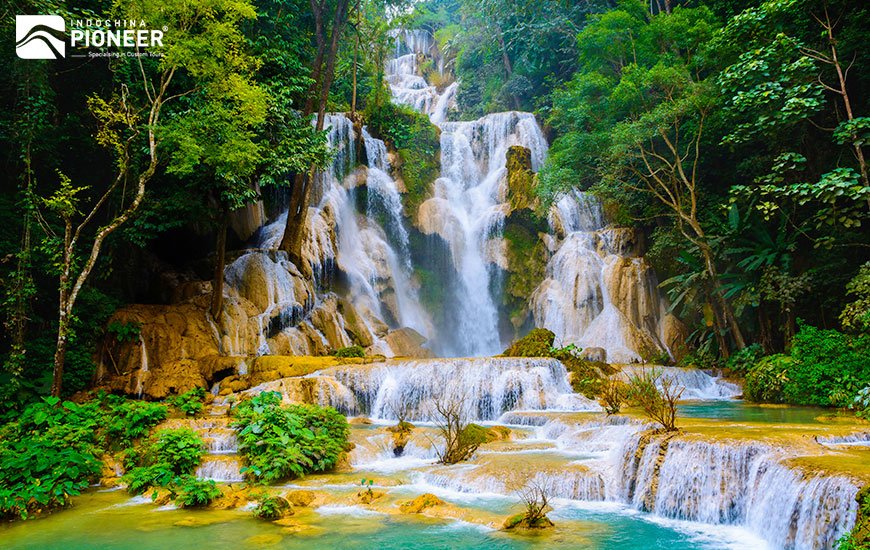 No one can resist the spectacular beauty of Laos waterfalls. Kuang Si in Luang Prabang put a spell on you once, Khone Phapheng near the Four thousand Islands will put in on you twice. And it seems like you can never escape. The memories of meeting these natural wonders after hiking through the jungles, the feeling of swimming in the basins, all of them will chase you back home. All I want for this Christmas, maybe, just to meet those falls again.
To explore the splendid caves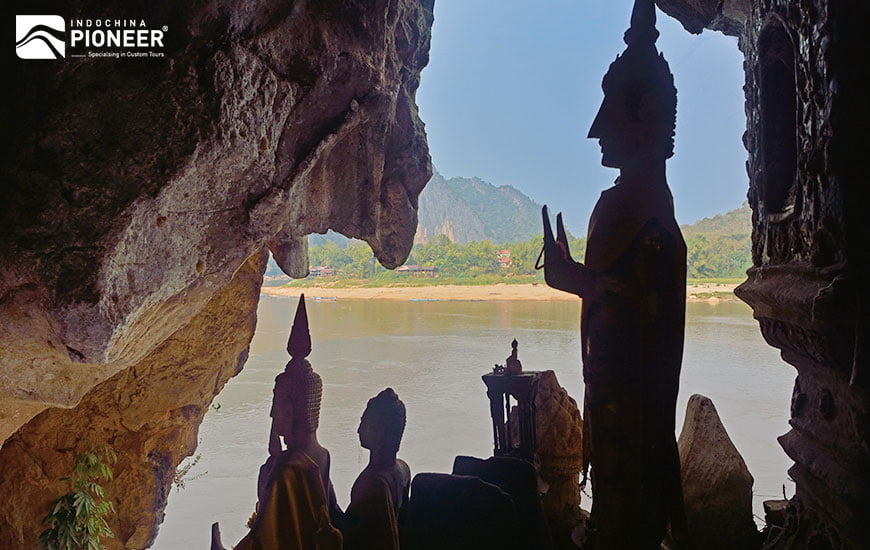 If you are into caves, Laos will not let you down. This country hides some of the most magnificent caves in Asia. Some include restaurants and bamboo bungalows outside and laser lights and concrete walkways inside. Others are pitch black and filled with water. Visitors sit in a tube or ride in a boat through caves illuminated with headlamps. Some caves are pilgrimage locations and are filled with Buddhist statues and offerings.
To wandering around those attractive temples, again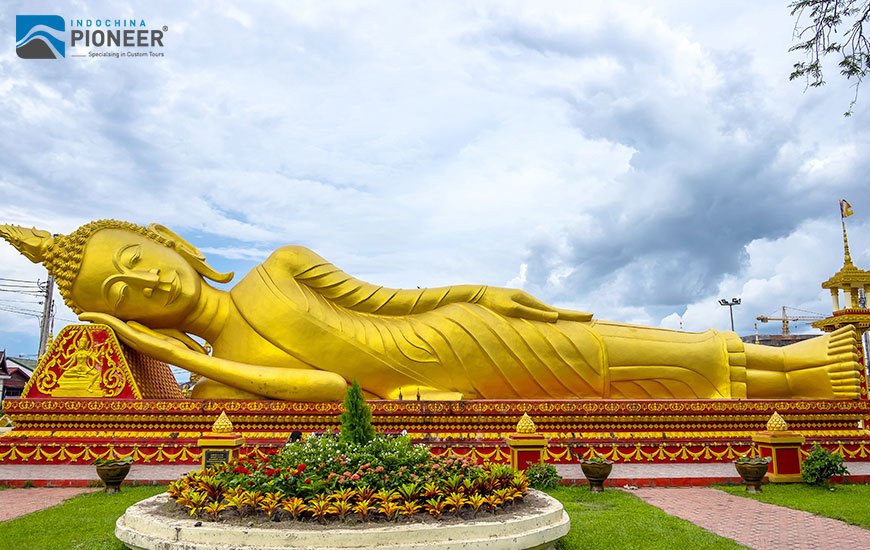 Laos is a majority Buddhist nation, and you can't get very far without running into an intricately painted temple or wat. Some of the most ornate temples are in Luang Prabang, the former royal capital. Historic temples like That Luang and Wat Si Saket can be found at Vientiane. If you travel to Champasak Province in southern Laos, Vat Phou (a UNESCO World Heritage Site) is worth a visit. The ancient Khmer temple ruins attract thousands in the middle of the third lunar month for traditional dancing, sporting events, and music.
To participate in exciting festivals as much as possible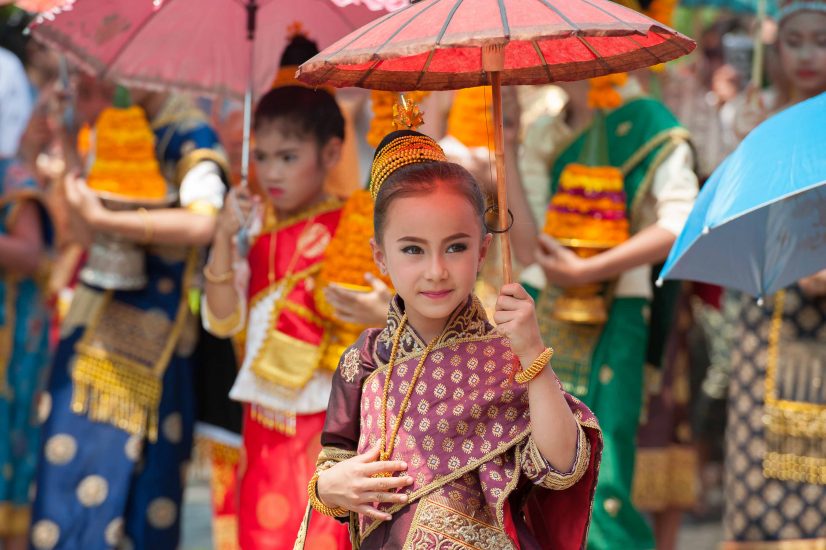 The names of Lao festivals in one year seems to be endless. That Luang Festival, Khmu New Year Festival, Hmong New Year, City Pilar Festival, Pi Mai (Lao New Year), etc. Fireworks, trade shows, market fairs, parades, and parties are what you can expect. Elegant Laos can be exciting and full of joy in big celebrations.  At Kapok Flower Festival, you can enjoy the beautiful view of 40 hectares of blooming Kapok trees, with dancing activities, a beauty pageant, sporting events, and parties aside. Or in Pi Mai-  Lao New Year, will take place April 14–16, 2018. The country celebrates with huge water fights in the streets. Sounds a lot of funs!
To taste again the excellent Lao Cuisine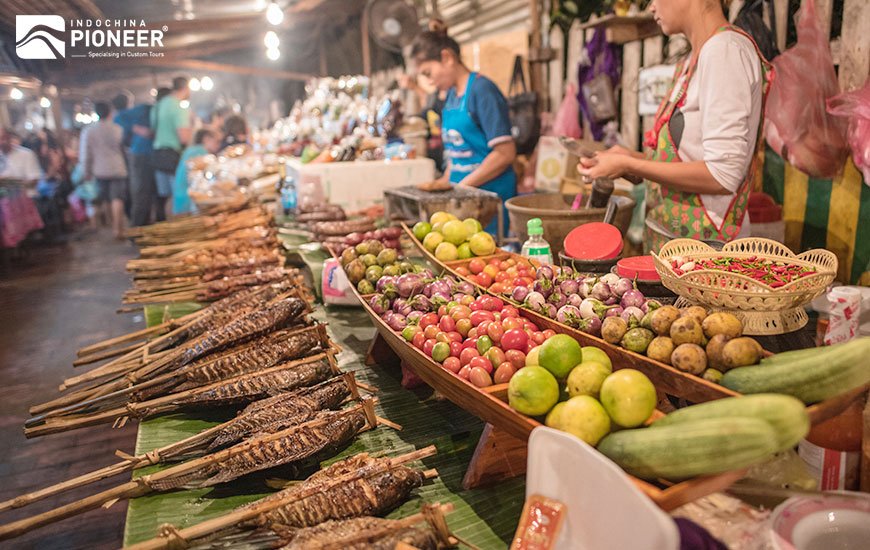 Lao culinary realm is totally a hit. It is so hard to forget all those mouth-watering sticky rice served in bamboo baskets with spicy jeow, grilled fish, fried morning glory, or bamboo soup. To act more adventurously on the table, you can try eating insects or animal organs. If not, every other thing is so good, from delightful tropical fruits, fried rice to noodle soups.
To experience tubing one more time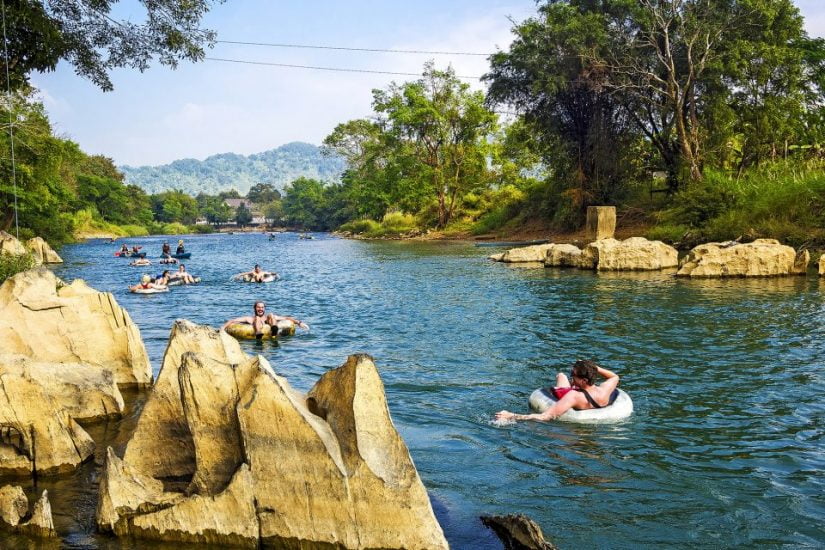 Just one word to describe this activity: "Superb!". Head to The Nam Song in Vang Vieng to experience the "once tried, never forgotten" tubbing. You will lazily float down the river and take in the beautiful karst mountains and lush green foliage. Join the party at any of a number of riverside bars for volleyball, beers, dancing and mingling with other tubers. When you're ready to continue, jump back on your tube and away you go. Such a pleasure, but also a unique adventure!