Vietnam in: Travelers' Imagination and Reality

To be considered as one of the top "rising stars" in the travel aspect, Vietnam is stirring the imagination of many travelers at the moment. Spectacular mountainous landscapes, exotic beaches, and islands which can rival Thailand's ones, mouth-watering street foods, etc. are all the things Vietnam visitors are spreading all the world these recent years. But if you are a first-timer, you will have a lot of imagination on this brand new destination.
Let's see whether all your imaginations about Vietnam are right or not.
Your imagination: The Vietnamese cuisine is all about "Banh Mi" and "Pho"…
… And you have even planned that you will eat these two national dishes throughout your Vietnam trip. Literally day-by-day. Obviously, we all know that "pho" (Vietnamese noodle) and "banh mi" (Vietnamese sandwiches) are synonymous with the best part about Vietnamese cuisine. As the real throwback to colonial French rule, the famous Vietnamese sandwich has been in numbers of culinary top-list these recent years. If food is your oxygen, the baguette sandwich filled with greens and a choice of fillings, including paté and freshly made omelets MUST BE on your bucket list. After gaining popularity following the war with the US, Vietnam's famous noodle soup dish has become a Vietnamese staple ever since, as well as finding its way into menus all over the world. For such a simple receipt consisting of broth, rice noodles, herbs, and beef or chicken, the flavors can be surprisingly complex. They both sound awesome. But is every day with "banh mi" and "pho" a little bit too much?
Reality: Actually, Vietnamese cuisine is a diversified universe…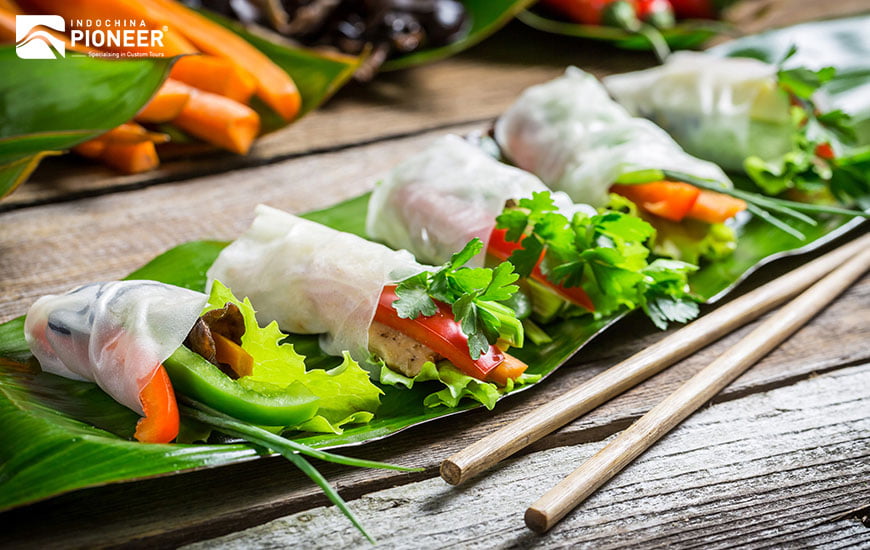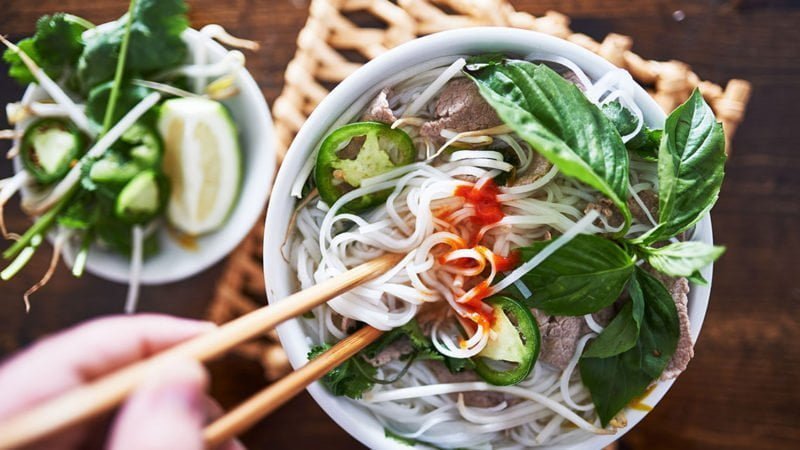 It will not an oversaying to cite that a perfect Vietnam journey is grabbing the full taste of Vietnam. As there's nothing can describe this country as completely as its own culinary art. All the Vietnam highlights, like how rich it is in history, how unique it is in culture, how plentiful it is in natural conditions, seems to be simply wrapped in one spoon in your mouth. And "Pho" and "Banh mi" maybe the highlights, but not the whole picture. Once you arrive in this land, you will be "surrounded" by hundreds, maybe thousands, of foods and drinks. "Banh xeo", "Bun cha", "Com tam", "Bun bo Hue", "Banh cuon", "Nem nuong" etc. They are countless!
And contrary to what most people assume about the lack of Western food, you can find an array of international fast-food chain outlets such as Burger King, KFC and even Popeyes all along the same street!
Your imagination: Vietnamese are Buddhists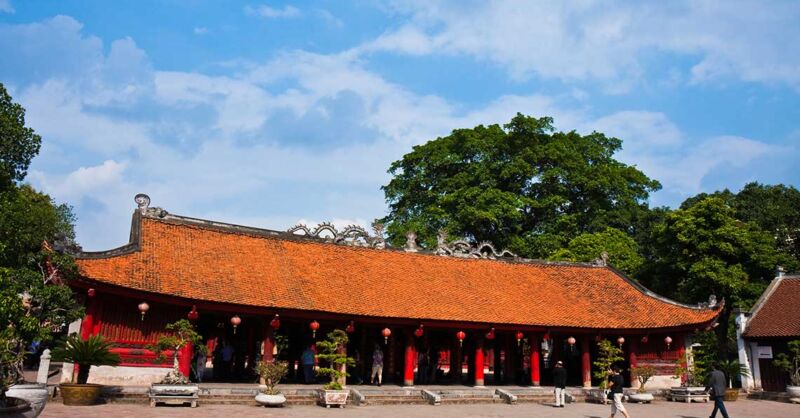 You will find elaborate pagodas and shrines constituting Vietnam's diverse temple collection, from the north all the way down to the south. These are not just historical monuments but are religious sites where Vietnamese locals would go to receive blessings or make prayers. Aside from adding beauty and heritage to the cities, these places of worship are also important religious centers notably for Buddhists and Taoists.
Reality: Vietnamese are also Christians, and there is a number of beautiful churches here!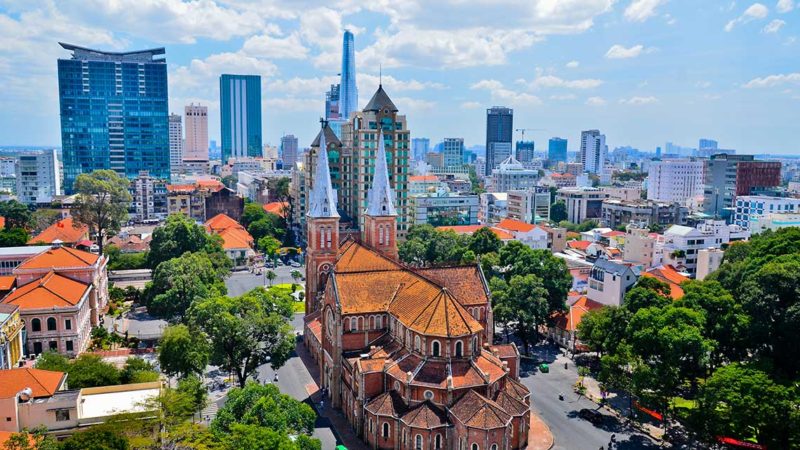 Since Vietnam has the fifth largest Catholic population in Asia, you will also notice churches, notably Catholic ones, scattered around town. Buddhism isn't the only religion that is being practiced here in Vietnam.
Your imagination: Vietnam is a country which has just got out of terrible wars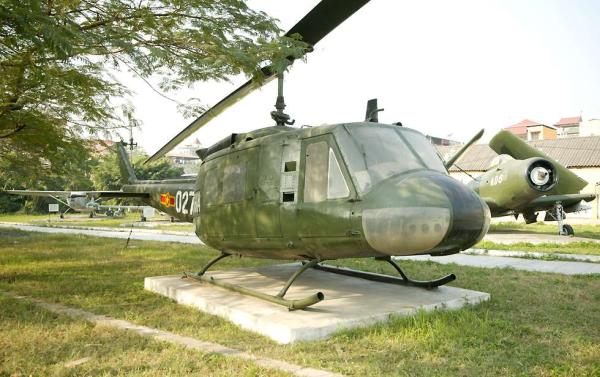 Looking at the history, perhaps Vietnam is one of the most unfortunate countries in the world. For more than 4000 years – as long as the history was recorded – most of the time the country was in wars. So what should you expect? Poverty and political corruption reigned supreme?
Reality: That was decades ago and this is how Vietnam looks like now. The future has more to behold!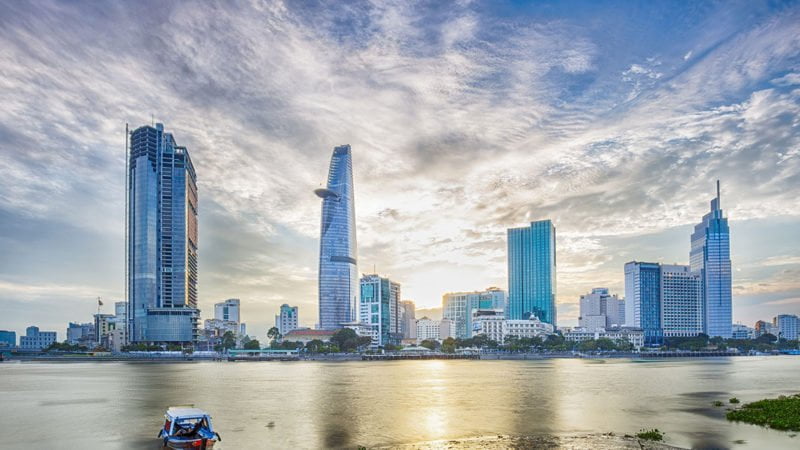 Time pasts and the world is getting flat. The globalization has made it possible for those who are curious about this beautiful country. The war had been long gone, and let's sees what this country has now for the world explorers.
For almost 30 years since the last sound of gunshot faded, we can now see the happy smiles and the welcoming handshakes from Vietnamese. While national and religious conflicts are appearing in other parts of the world, Vietnam today offers an amazingly peaceful environment for tourism. The Vietnamese government is stepping forward to boost its potential tourism, making it one of the keys in their national economy.
Let Us Help You Plan Your Vietnam Trip.
Don't let the planning stress you out. Tell us your travel ideas and our travel advisors are very glad to give you suggestions and guidance for your trip planning. We can tailor-make your trip according to your interests and requirements, and help to create the best Vietnam vacation for you.