How to experience Thailand in 5 fantastic ways

It will take you a lot of effort not to fall in love with Thailand. Everybody will find their own reasons: from the sparkling oceans, vibrant metropolises, mountainous area covered in lush green, to exotic street foods, crowded shopping malls and night markets with crazy prices, etc. It's easy to get lost in Thailand, a sweet lost which you get yourself into it unconditionally.
So if you are a Thailand first-timer, you can bury your worry burden right now. You will definitely find something fitting your style. In case you need some suggestions, below we introduce 5 fantastic ways to experience Thailand which had been built up by our travel experts.
Discovering Thailand on a budget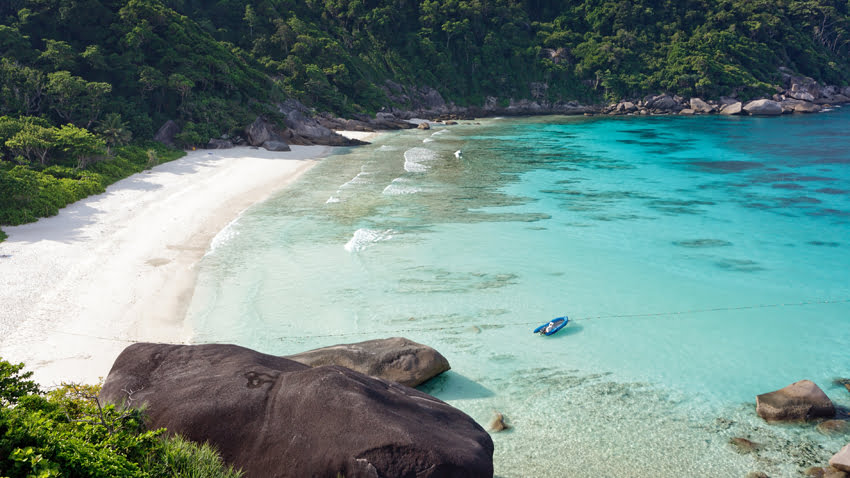 If budget is your first concern in your trip, Thailand will give you what you want. You always can live like a local in this land. The accommodation can be down to earth with all kinds and all types of services, homestays, affordable service apartment in central Bangkok,  the fishermen's houses sit on stilts over emerald-green waters in Lanta's Old Town, etc. The wonderful thing is they still offer travelers all the things to keep up with the modern world, like wifi or satellite TV. The street foods are available on every street corner with a super-lovely price level. And they are heaven! "Grabs" app is always there for your transportation needs.
Get the most of Thai in an affordable luxury way
In case you think "life is a diamond", and you want to get the most extraordinary thing on your Thailand trip, you totally can. Fancy beach-front resorts in Phuket, luxurious shopping malls in Bangkok, private boats going around Amanda Sea, a traditional show on a private beach performing just for you, tasting the street foods on a limousine? They are all possible. And never bring you a surprising number in your bank account comparing to all destinations like Hawaii or Alaska. Just take a look at the video below to know how Thai can get to your level.
"It's not all about the beaches"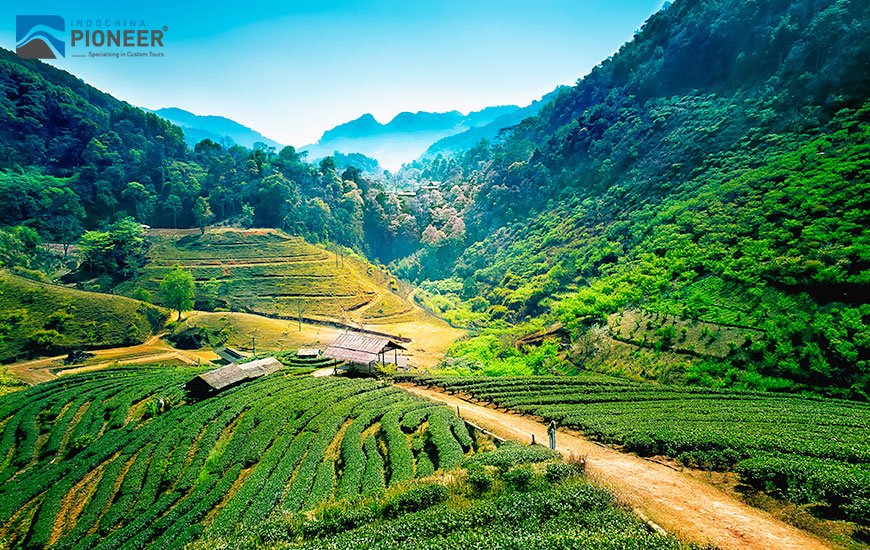 Southern Thailand is really a star in this country tourism, with all the spectacular islands and gorgeous beaches. But if you are seeking for something being different from sparkle ocean vibes, you can always head to the north and be attracted by a brand new world. Unique and interesting towns are the main highlights of northern Thailand. And this region is perfect for those who are looking for what called "Thai authentic". Chiang Mai, Chiang Rai, Pai, etc. all these thriving cities are located here, waiting for anyone wanting to travel off the beaten path.
A "deep" view from the turquoise water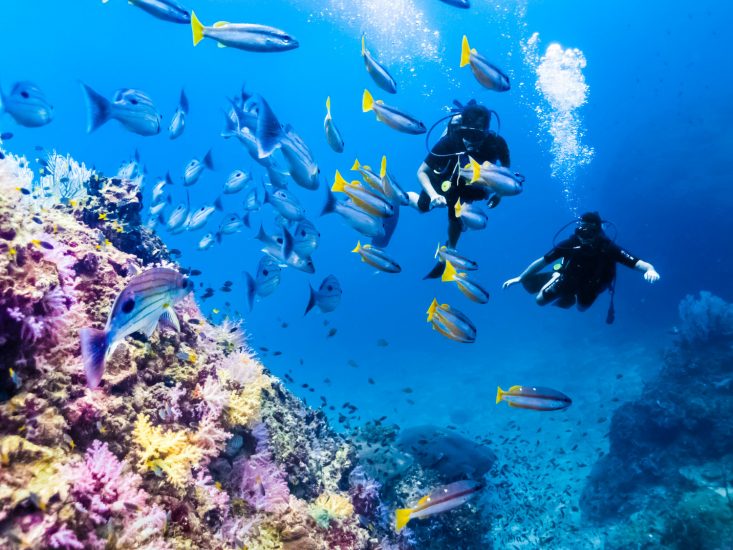 Stunning beaches are surely one of many main reasons attracting us to Thailand. And accidentally the country south region has all of the most fabulous islands. Which of these islands visitors opt to visit will most often come down to how busy or quiet they wish their stay to be. Phuket, Koh Phi Phi, Koh Samui, Koh Phangan, Koh Tao, etc. all of them are here. And the perfect white sandbanks and crystal water in the south, obviously, bring you all types of bikini activities, swimming, diving, wave surfing, windsurfing, etc. Or you only need a hammock and a book to enjoy the sun, the wave sound and the breathtaking view in front of your eyes. When you feel bored, a short shopping session in Bangkok will not hurt at all, its malls and day/night markets are (literally) endless.
Grab a taste of Thailand with your kids
There's plenty for children to do in Thailand – spotting exotic wildlife, taking part in cookery classes, splashing in gentle, warm waves – and prices don't have to escalate to tropical proportions, either. There are also rooms equipped for families with babies so you can sit back and relax. Truly, there is just as much fun and adventure to be had for the little ones as for mom and dad, and the possibilities are endless.
Let Us Help You Plan Your Thailand Trip. 
Don't let the planning stress you out. Tell us your travel ideas and our travel advisors are very glad to give you suggestions and guidance for your trip planning. We can tailor-make your trip according to your interests and requirements, and help to create the best Thailand vacation for you.