Laos for first-timers: where should you go?

Laos is always considered as the hidden gem in Southeast Asia. This landlocked country is still remaining under the travel radar, and you will not find any gorgeous beach or fancy metropolis here. But you will still fall in love will Laos. You will fall for spectacular ancient cities, ruins, dramatically beautiful scenery and some of the friendliest and most welcoming locals in the world.
For Lao first-timers, below you will find all the destinations should be in your checklist while being on your Laos trip.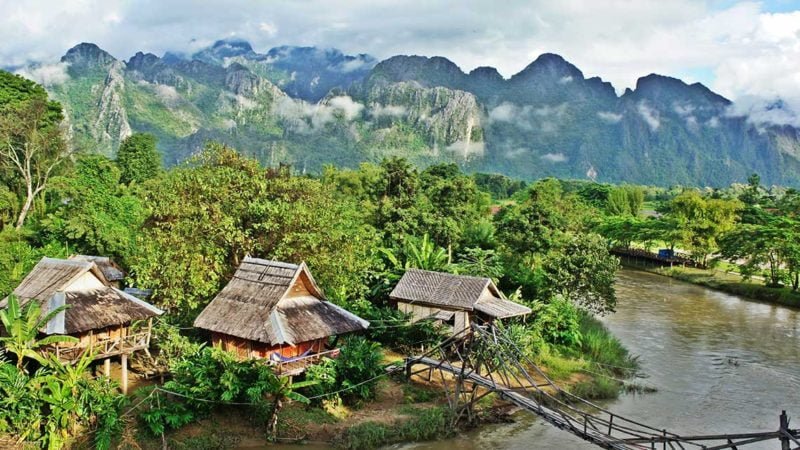 Situated in central Laos, Vang Vieng is surrounded by the gorgeous natural scenery of karst hills, limestone mountains, caves and tunnels, and rivers. This destination hides a number of fantastic activities, such as rock climbing, kayaking, biking, walking and especially the famous tubbing. Shaking off the reputation as a mecca for backpacker parties, Vang Vieng nowadays in a fast transformation process into one of the best adventure travel destinations in Laos.
Bolaven Plateau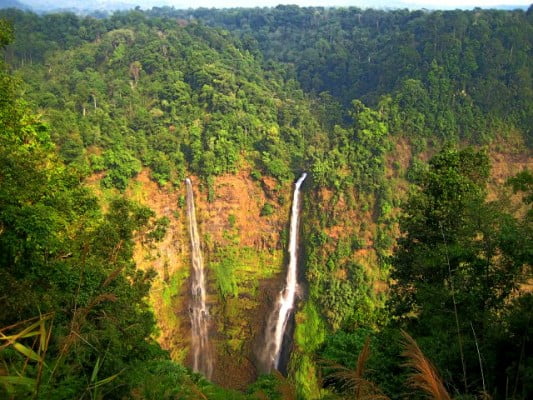 From Columbia to Kenya, many of the world's coffee-growing region is amongst the most idyllic places on Earth. And Bolaven Plateau of Laos is no exception. You will be attracted by a landscape of thundering waterfalls, dense forests and tea, and coffee plantations. Located more than 1,000 meters above sea level, the plateau is blessed with a milder and cooler climate than most of the rest of the country. Bolaven Plateau provides its visitors a rare chance to drink one of the best coffee cups in the plateau's verdant jungles with pristine mountain backdrops, mountain hiking, or head to the jungle for more adventures.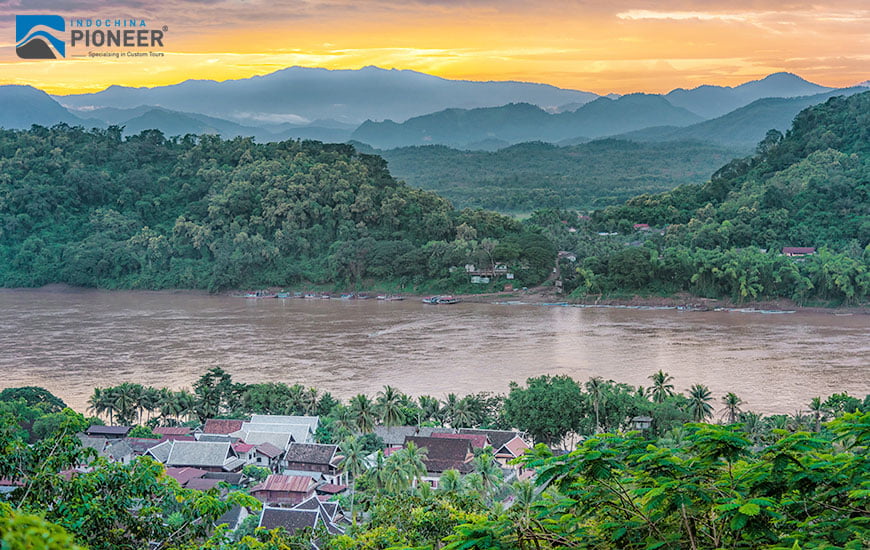 Designated as a UNESCO World Heritage Site in 1995, this city of life and vibrancy is best known for its cascading waterfalls, Mekong River and the core city of Laos for culture and history. Located north of Laos, Luang Prabang has plenty to offer to the world. In Luang Prabang, you will see bald orange-robed monks, old temples with golden roofs and gorgeous French colonial buildings.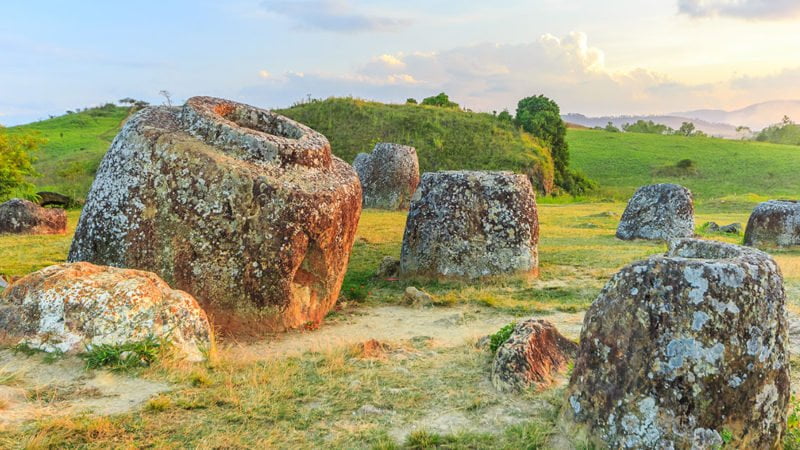 One of the most unusual sights in Southeast Asia, and also one of the world's main archaeological mysteries, the Plain of Jars occupies a large area around the city of Phonsavan. There are hundreds of stone jars or urns, spread out among several archaeological sites. Local legend holds that the jars were used by giants to store rice wine, while another theory suggests that they were huge water butts designed to store rainwater for travelers. Now, it's thought that they, in fact, played a role in prehistoric burial practices. So no matter which stories are true, this Asian version of Stonehenge still has all ingredients to stir the imagination and can attract a number of travelers.
Wat Phu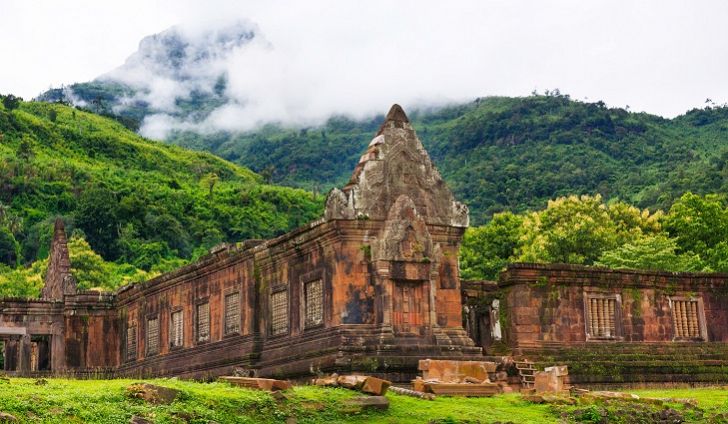 Wat Phu, also known as Vat Phou, means 'mountain temple' and is a complex of ancient Khmer temple ruins. This complex of Hindu temples dates from between the 11th and 13th centuries and consists of tall trees, pavilions, pillars, courtyards, shrines, palaces and much more. The historical importance of this marvelous site is shown in the fact that it was declared World Heritage by UNESCO.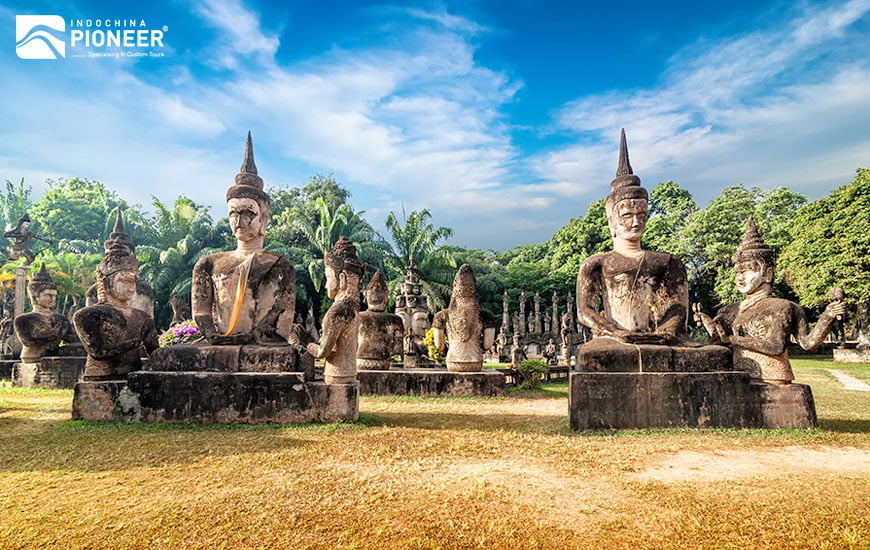 Vientiane is the capital of Laos and features many fascinating sites and sights. It's a free-spirited city with a beautiful waterfront that lines the Mekong River. This peaceful capital will be ideal for a laid-back day. In the day, you can visit historic temples like That Luang and Wat Si Saket, then climb up to the top of Patuxai or Victory Gate to appreciate Vientiane from above. Then add up to your night by wandering around Night Market, strolling down Walking Street, and sipping a Beer Lao at the bars and restaurants that line the Mekong.
Mekong River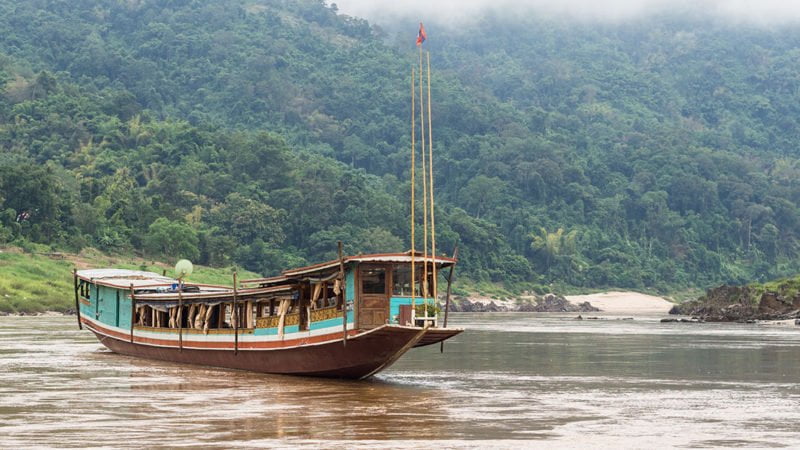 Southeast Asia's greatest river is more than 4,000 kilometers long, a large section of which lies in Laos. In a country that lacks proper roads and is covered with mountains and hills that aren't always easy to access, the Mekong River provides the major transportation route. An absolute highlight of any trip to Laos, or to Southeast Asia in general, is taking a cruise on the Mekong River.
Let Us Help You Plan Your Laos Trip.
Don't let the planning stress you out. Tell us your travel ideas and our travel advisors are very glad to give you suggestions and guidance for your trip planning. We can tailor-make your trip according to your interests and requirements, and help to create the best Laos vacation for you.