Travel back in time with these Southeast Asian destinations

We believe that we actually can travel back in time without any fictional machine but through three simple ways. People. Place. And Objective. You can look at a person, hold an objective, stand in a random place, then be reminded of all the old memories. In a world where life seems so fast-paced and dynamic, people start to find all the destinations which managed to survive the test of time and hide a bunch of stories.
And we have a list of all the time gateway in the Southeast Asia region, where you will find the illusion of hundred years ago, all memories in your parents' time, and even unsolved mysteries.
Hoi An, Vietnam
Not many people know of this UNESCO World Heritage Site. Located in Vietnam's Quang Nam province, the ancient city of Hoi An has a population of only 120,000. It is historically known as Faifoo and was once a major port. Hoi An is like a living museum, in which you can find Chinese temples, a Japanese-designed bridge, pagodas, wooden shop-houses, French-colonial houses, and old canals. While being in this town, don't forget to try all the Vietnamese delicious cuisines, do leisurely shopping with excellent tailor-made silk shops, and borrow a bike and pedal out of town to be pleasantly surprised by long white beaches and timeless villages.
Sukhothai, Thailand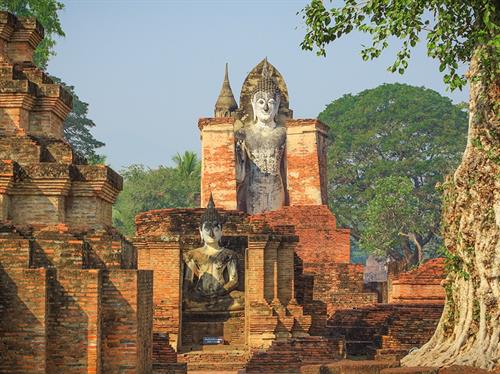 The ancient city of Sukhothai may be in ruins, but it is still worth the five-hour drive. The first ancient capital of Siam was the seat of power from 1238 to 1438. The site is now a vast park, and going around the "Dawn of Happiness" on foot or by bike gives you a picture of the area's heyday. Situated in a rectangular walled complex, what remains of the great capital are the ruins of about 26 temples and the royal palace. Visit the largest of the temples, Wat Mahathat, which served as the main temple of the great city where several relics of Buddha are enshrined. To get to see the white giant Buddha, walk or pedal towards Wat Si Chum Temple.
Lopburi, Thailand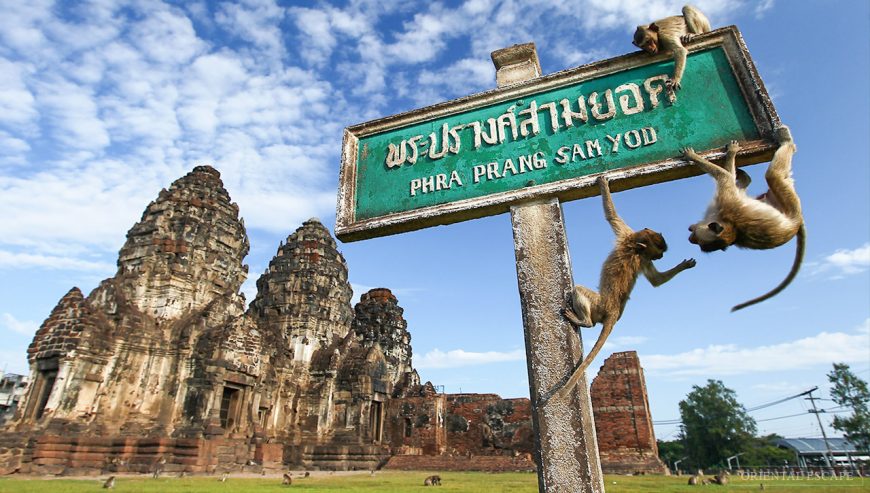 The "City of Monkeys" is about three hours away from Bangkok. It is one of the oldest inhabited cities in Thailand. Lopburi was one of the cities of the old Angkor Empire (now Cambodia), and it became the second capital of the Ayutthaya Kingdom in the 6th century A.D. Lopburi is also known by other names, such as Lavo, Luovo, and Lavapura. Divided into old and new towns, visitors won't be disappointed as there are plenty of things to see. Lopburi is especially attractive to tourists because of the crab-eating macaques that have a run of the town.
Siem Reap, Cambodia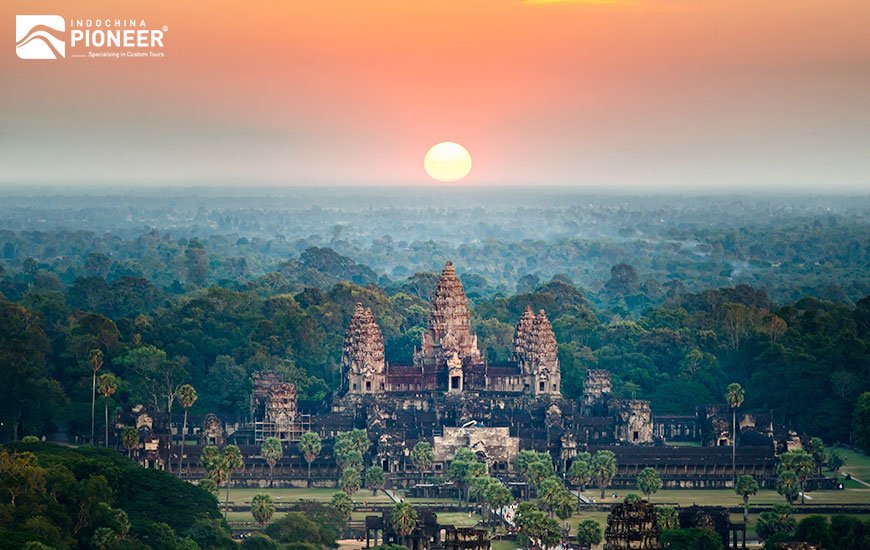 The gateway to Angkor Wat, Siem Reap, is always a hidden dream for any adventurer. Popular for its temples, Angkor was the Khmer Empire's capital city. It has been found that Angkor is a "hydraulic city," because research has shown that it has a complicated water management network and elaborate infrastructure connecting the temples. However, Siem Reap really knows the way to prove that it is attractive because of not only Angkor but also many unique things, like tree-lined boulevards, small shops, popular bars, and intriguing markets. This town is also home to a range of cultural experiences, including stunning dance performances and tasty street foods.
Luang Prabang, Laos
Luang Prabang, in Laos, famous for its 24 UNESCO World Heritage-designated temples, was described as "phenomenal," "incredibly spiritual," and "peaceful" by travelers. The city dates back to 698 CE, from which time it has been continuously been inhabited. As time passed, influences have come and go. Many are attracted to the fact that the area has strong French influences dating back to the 19th and 20th centuries. Luang Prabang is blessed with 33 gorgeous wats, stunning French colonial villas and some of the best quality and best value French cuisine in the region. The fusion of cultures is everywhere, from the mingling of fresh coffee and Frangipani in the morning air to the sight of saffron-robed monks floating past faded European-style facades. The morning scene of monks seeking alms is spectacular, also Phousi mountain and Kuangsi Waterfall.
Bagan, Myanmar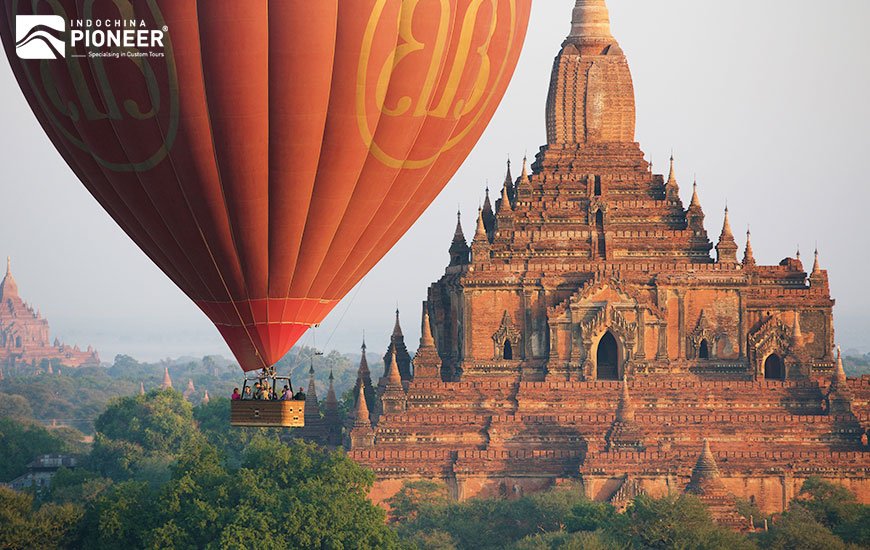 Bagan is the ancient capital city of the Kingdom of Pagan. Dating back to the 9th to 13th centuries, this was the place where more than 10,000 Buddhist temples, pagodas, and monasteries were constructed, but only 2,200 of these survive to this day. Bagan is a pagoda mecca, which you can find nowhere else is similar in the world. This sacred land can draw thousands of admirers every year because of its hot air balloons, romantic skyline, and breathtaking sunsets. Here, you will also find handmade lacquerware workshops, ox-cart rides, an archaeological museum, and a day trip to Mount Popa. It is not an oversaying to cite that the mystical Bagan is the soul of Myanmar's tourism industry, as most people come to the country to explore Bagan.
Let Us Help You Plan Your Trip In Southeast Asia.
Don't let the planning stress you out. Tell us your travel ideas and our travel advisors are very glad to give you suggestions and guidance for your trip planning. We can tailor-make your trip according to your interests and requirements, and help to create the best vacation for you.