Top Reasons That Make Laos a Perfect Winter Escape

So it is easy for Caribbean and Hawaii to come to mind every time you think about a destination to kick off the winter doldrums. However, if this time you don't want to slip into a travel rut, and need to try some new foods, refresh your life perspective, go on a wild adventure, let's head to Southeast Asia and find the landlocked Laos. It will give you the most unforgettable memories of this year-end event.
Still not convinced yet? Let's check out the 05 reasons below to know how spectacular your Laos vacation can be.
Dry! It's dry season now!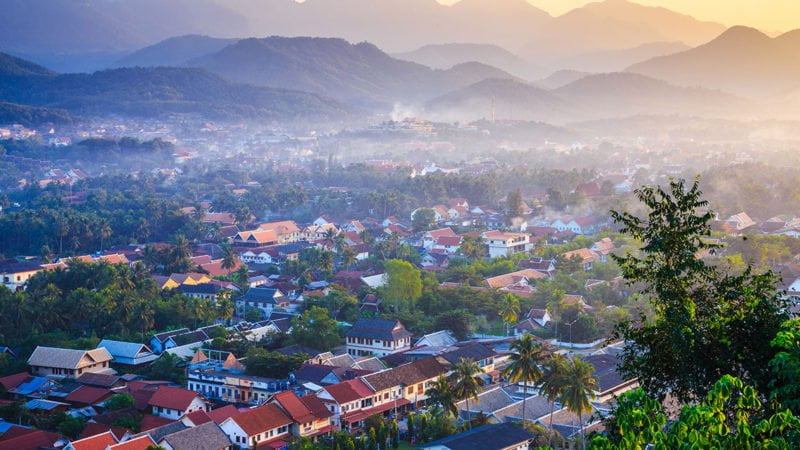 As many neighbor countries in Southeast Asia, Laos has two main seasons: the rain one, and the dry one. The rain season will end at the end of September, therefore, it makes winter be the perfect time for every Laos explorers. And the weather can't be beaten, with an average temperature of the day is 22-25º C. At night it drops to between 15º to 19º C. The sun is not too much strong, and it is windy, making every trip become so comfortable during November to February.
So why should you bear the wet, snowy weather at home? And please don't say that a cool T-shirt can't be compared to thousands of clothing layers every –time you need to go to the convenience store near your house.
Stunning views everywhere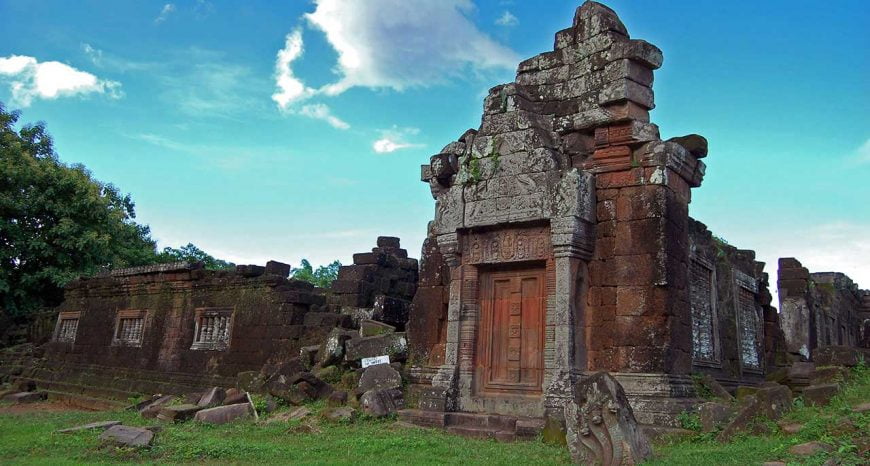 No, you don't need to see the boring white snow everywhere anymore. Laos gives you the opportunity to expect every stunning view which is able to come to your mind. From the winding mountain roads, cascading waterfalls, jungle plants and colonial French architecture, they are all truly a feast for the eyes. The landscape is super diverse and gets flatter and hotter as you travel from the cool, mountainous north to the flat southern region of the country. The temples are gorgeous. The architecture and detail of these active religious sites are worth the trip themselves. You should get ready for being amazed continuously in your Laos holiday.
And don't forget to enjoy the magical sunset view on the Mekong river, where you can watch the fishing boats and the water reflect the red and orange clouds.
Relaxed Culture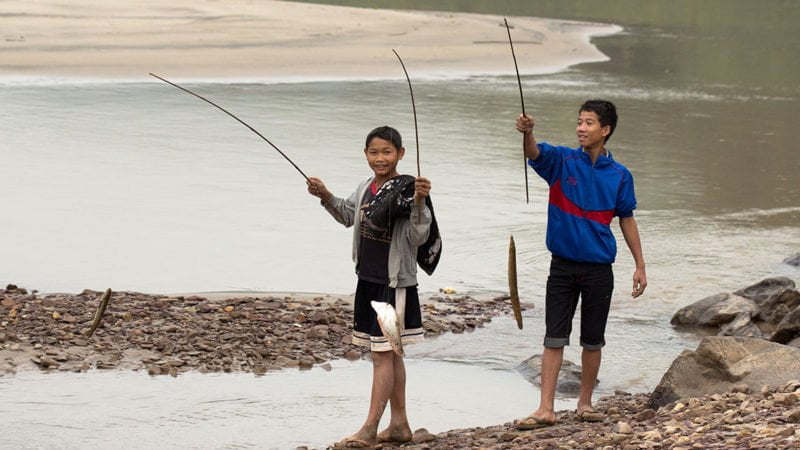 Lao people are laid back and easy going. On one hand, this means sometimes service may be a little bit slow, and a sense of urgency is non-existent. On the other hand, aren't you on vacation to get away from the stress of everyday life? The whole year has tortured you enough with tons of "deadlines", "urgent", "a.s.a.p." words in your email titles. Take it easy, take it slow and enjoy Laos culture.
No one pushes you here. And you can experience as much (and as slowly) as you want.
Tropical fruits, wonderful coffee, and cheap mixed drinks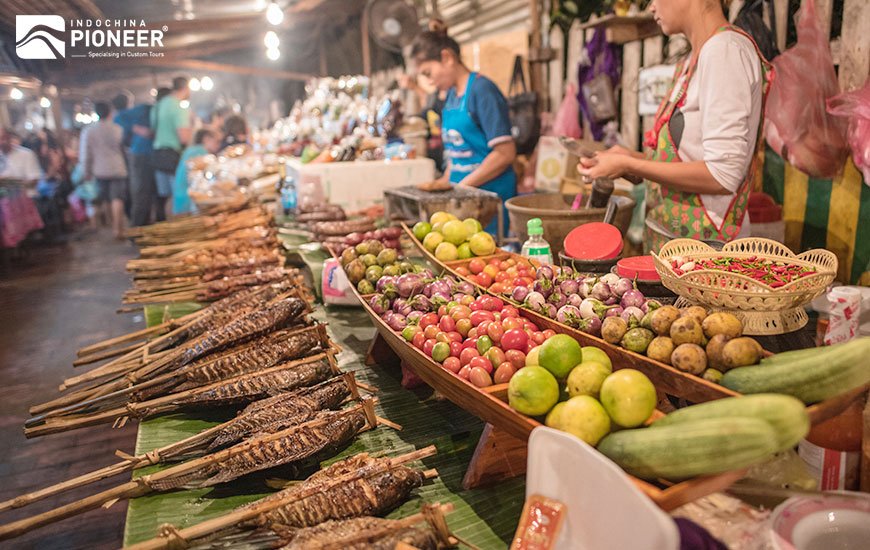 One of the best pleasures in Southeast Asia is the joy of eating and seeing tropical fruits everywhere. And we are referring to not only apple and banana but also a bunch of other interesting ones: dragon fruit, watermelon, papaya, pomelos and so much more. Eat your fill in the markets, drink your fill of fruit shakes, and sure you will be happy.
With the boom of coffee shops, you can easily have a classic iced Lao coffee, or a fabulous Cappuccino or Americano in your bag. Don't forget to visit the Bolevan plateau to see where the coffee plants grow and the beans are harvested and processed.
Laos produces several types of liquor: Lao Lao and Lao Hai. Domestic production keeps the prices down for those who want to imbibe on their winter getaway. Those looking for their favorite spirits cocktail will be happy to note Johnny Walker and Hennessy are available in Laos for prices that won't break the bank.
Outdoor activities in the sun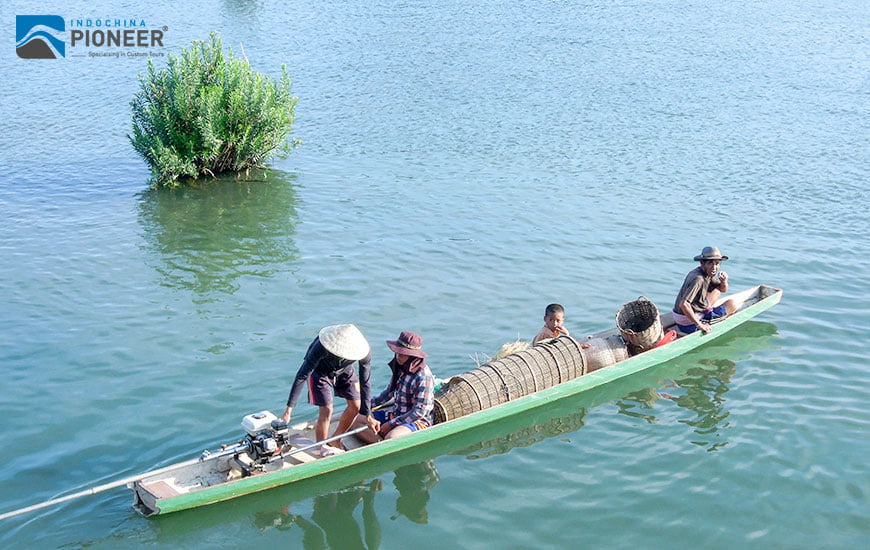 If you are an active traveler, so congratulation! You have put your foot on the right land! Overnight trekking trips in the highlands, kayaking and tubing on the rivers, and zip-lining through the trees are just a fraction of what's in store for outdoorsy types traveling to Laos. The beach is also amazing with fabulous foods, incredibly kind people, and natural beauty. You also have the opportunity to swim in a gorgeous waterfall, and all you can do is making a choice among hundreds of Laos beautiful waterfalls cascading over rocks and cliffs.