Top 15 Things To Do In Siem Reap Besides Temples
The Angkor Wat temple complex, one of the world's most famous attractions, is fantastic and a must-see in Siem Reap, but… Is that all there is to this city?
Of course not; there is so much more to discover in Siem Reap than the magnificent temple complex. In this article, we will show you the top 15 wonderful things to do in Siem Reap besides temples. We promise you will not be disappointed!
1. Watch Performances At Phare Circus
You simply cannot miss the Phare Circus in Siem Reap! This hour-long spectacle is a blend of traditional and modern theatre, comedy, music, dance, and acrobatics that will keep you on the edge of your seat. The sheer talent and energy of the performers will leave you in awe, and it's no surprise that this Circus is highly recommended by tourists. Remember, the shows start at 8 p.m. every night, so make sure you don't miss out on this thrilling and unforgettable performance!
2. Shop At The Old Market/Psar Chas
Make sure to add the Old Market, also known as Psar Chas, to your list of things to do in Siem Reap. This bustling wet market is open during the day and offers a variety of stores selling raw fish, meat, spices, clothing, souvenirs, and traditional Cambodian handicrafts. It's a great opportunity to witness Cambodian daily life and history, and the shops stay open 24 hours a day. Don't miss out on this unique experience!
3. Hunt For Unique Items In The Night Markets
Near the old Old Market, you can find the Phalla Angkor Night Market and the Angkor Night Market. These markets are home to many shops that sell local handicrafts, art, silk, and restaurants. It's always exciting to explore what the local sellers have to offer. Plus, it's an opportunity to improve your bargaining skills!
4. Embark On A Siem Reap Food Tour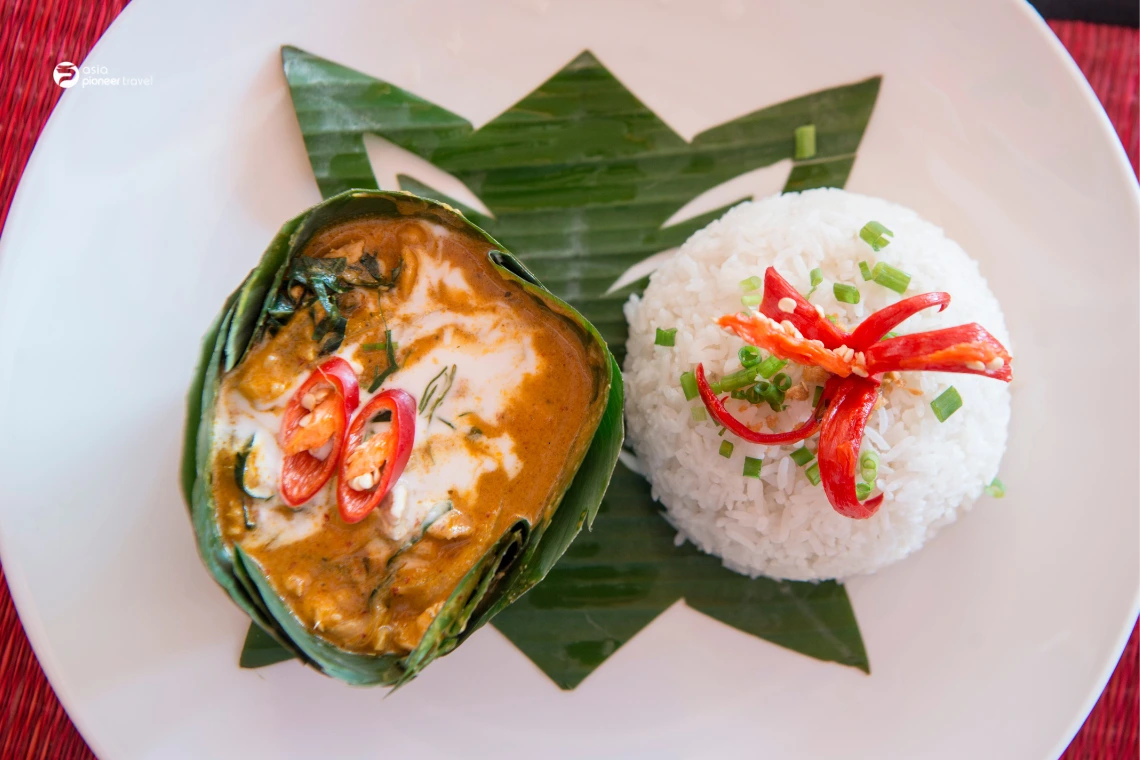 A food tour is one of the best ways to immerse yourself in Cambodian culture and cuisine fully. With the guidance of a knowledgeable local tour guide, you'll be taken through a bustling night market where you can eat like a local and savor some of the most delicious foods available. In addition to trying out traditional Khmer cuisine, you'll also learn about the country's rich culture.
From popular street food to snacks and dinner, there are a variety of mouthwatering specialties to explore on your food tour. Even if you're a vegetarian, many options are available on vegetarian food tours.
5. Join A Pottery Class
If you're searching for an enjoyable and creative activity to do in Siem Reap, consider trying pottery making! You'll have the opportunity to learn how to create lovely pottery like a local one and even take home a unique souvenir, such as an Angkor-style bowl. The Khmer Ceramic and Fine Arts Centre is an ideal destination for guidance and advice. You'll be able to shape and design your own bowl with your creativity. This activity is perfect for those seeking a fun and distinctive experience!
6. Visit The War Museum Cambodia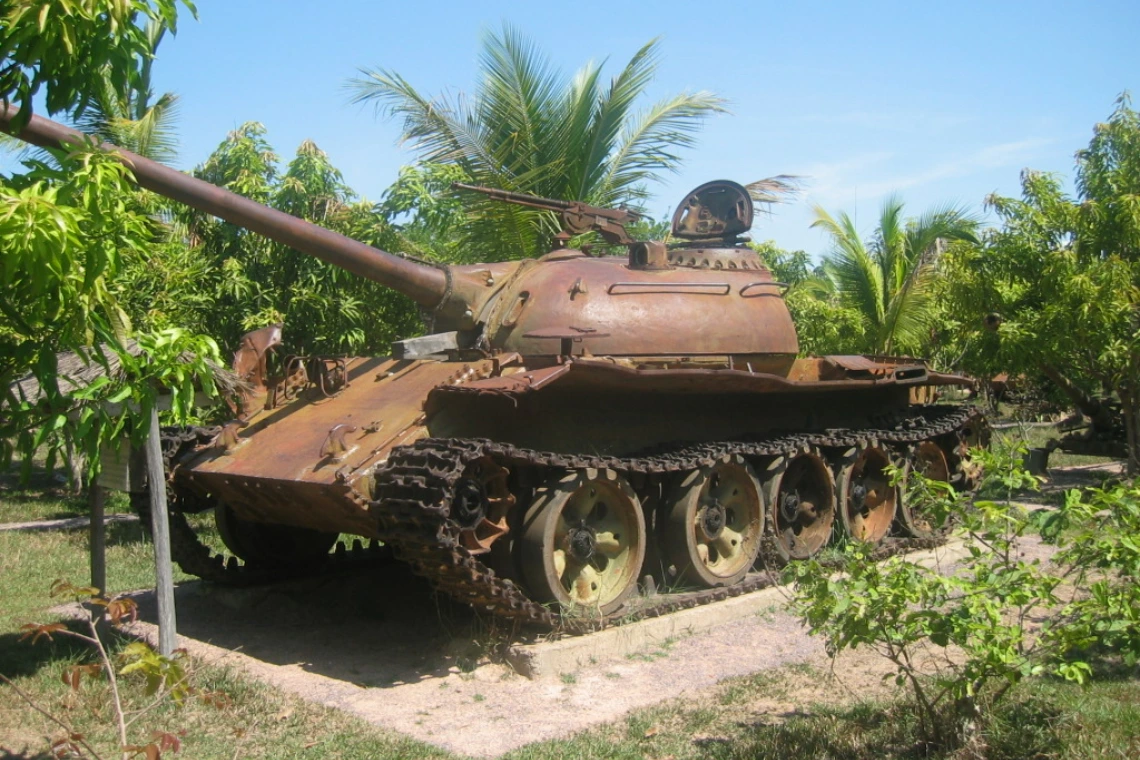 Visiting this museum is like taking a step back in time to experience Cambodia's fascinating history. You'll find a diverse display of military equipment from ancient times, including aircraft, tanks, landmines, and cannons, although many of them are in poor condition.
The museum's mission is to preserve this collection for future generations and ensure that the memory of Cambodia's civil war lives on. The museum is open daily from 8 a.m. to 5:30 p.m. and will leave you with unforgettable memories.
7. Tour The Landmine Museum
If you want to learn about the Civil War and observe land mines from a close distance, the Land Mine Museum is an ideal place to visit. The museum was established by a former soldier who aimed to assist the communities where he had fought. He personally disarmed the landmines that he had planted by hand.
Alongside being a museum, it also serves as a Relief Facility that supplies free food, shelter, and education to children. The funds collected by the museum are utilized to construct schools and offer free education to children in Cambodia. It's a significant organization that strives to bring positive change in society.
8. See The Life On Tonle Sap Lake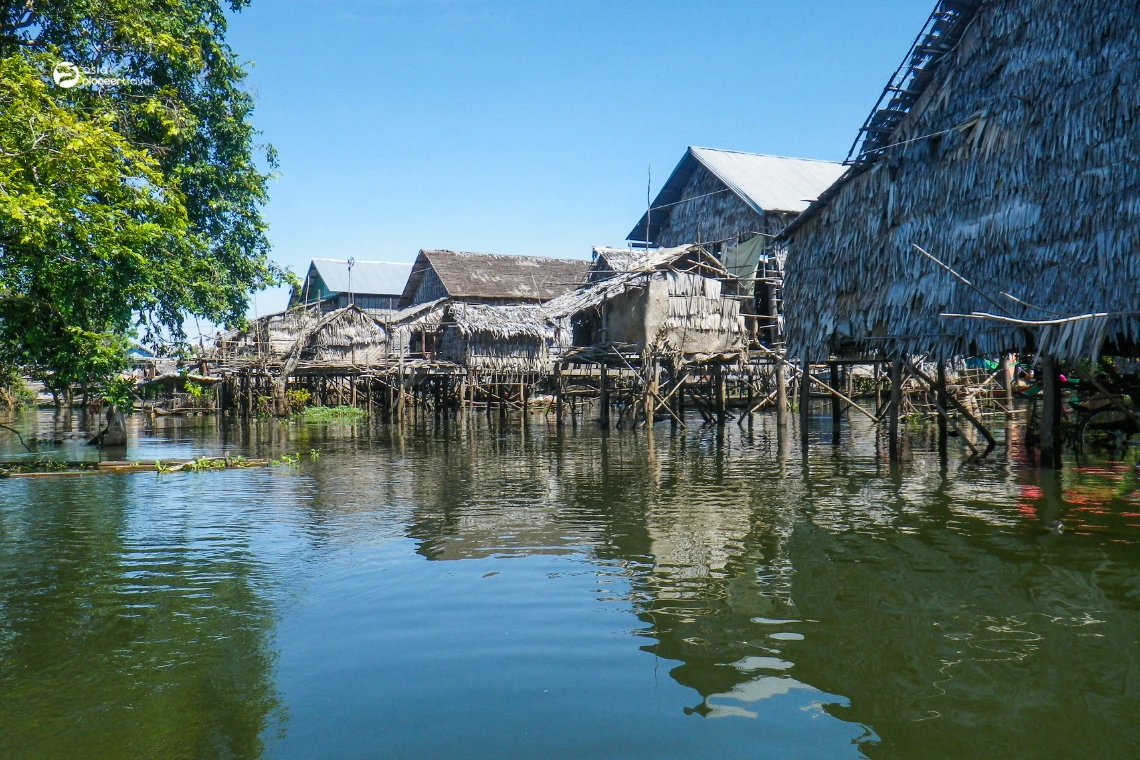 If you're looking for an adventure, Siem Reap offers an exciting opportunity! You can go on an eco-tour of Tonle Sap Lake, which happens to be the biggest freshwater lake in all of Southeast Asia. This floodplain covers an area of 2,500 to 12,000 square kilometers and is home to many people living in stilted houses.
During the tour, you'll hop on a boat ride that will take you to one of the floating villages on the lake. You'll have the chance to check out crocodile farms, find some cool souvenirs, and taste some delicious local cuisine. And if that's not enough, you can also enjoy a sunset meal while taking in the breathtaking views of the lake.
9. Zip through the jungle at Angkor Zipline
Looking for some outdoor excitement in the forest after exploring temples all day? Look no further than Angkor Zipline! This activity is perfect for families and adventurous travelers alike. Safety is a top priority so that you can enjoy your flight with peace of mind. Keep your eyes peeled for gibbons in the trees during your zipline adventure – it's a truly unique and rewarding experience to add to your Siem Reap trip.
10. Chill On Pub Street
Once you've taken in the rich history, culture, architecture, and landscape, it's time to wear your dancing shoes for an unforgettable night at Pub Street, Siem Reap's vibrant party district. After 5 p.m., the street is closed to traffic and becomes a backpacker's haven. The street is filled with lively bars and has a bustling atmosphere that instantly lifts your mood as you watch people dining and drinking.
You can grab a Cambodian beer for as little as $0.50, and drinks cost less than $5. Some bars stay open until 4 a.m. and offer live music. Enjoy the buzzing energy of this popular spot!
11. Cook Your Own Cambodian Food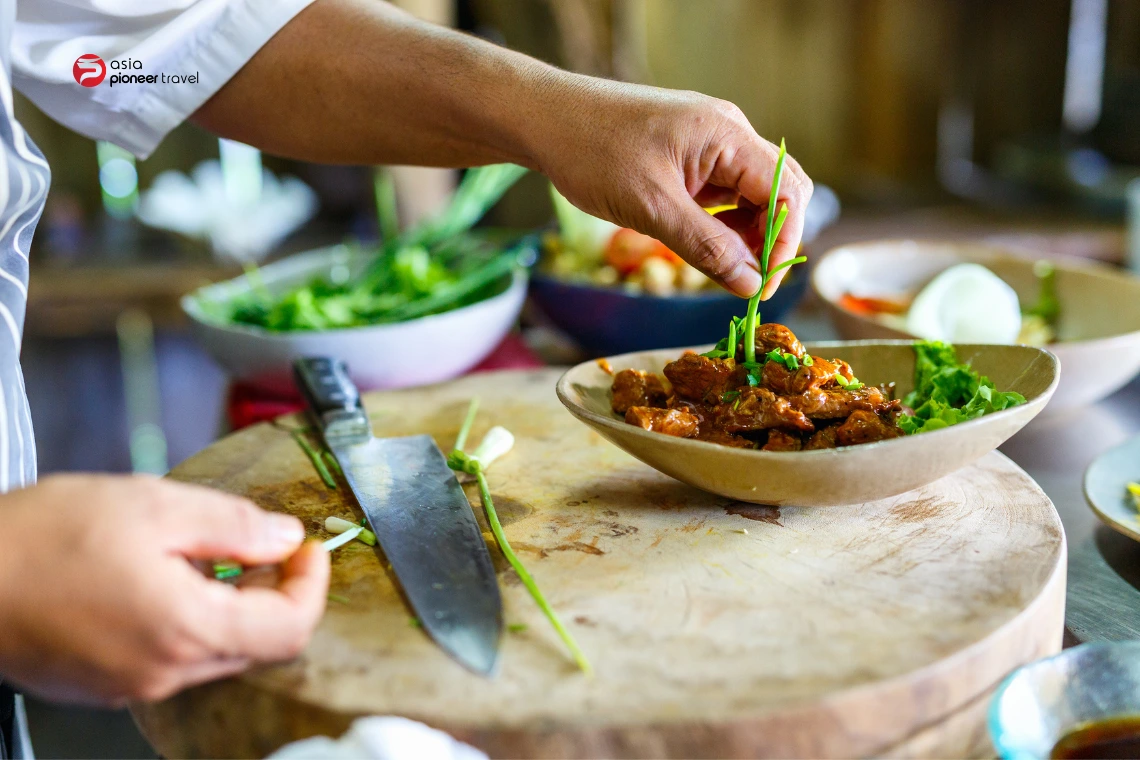 To really get a feel for Siem Reap's culture, you should definitely consider taking a cooking class. It's a fun way to try out the local cuisine while learning how to make it yourself. Some great options to check out: Paper Tiger Cooking Class; Khmer Cooking Class at a Local's Home; Cambodian Village Cooking Class; Morning Cooking Class and Market Tour; Cambodian Desserts Cooking Lesson with Tastings. Don't miss out on this amazing experience!
12. Take a Siem Reap Photography Tour
Why not take a photography tour to capture the best angles, corners, and places for fantastic photos in Siem Reap? Early summer is the ideal time for this journey as the clear skies and moderate temperature provide the perfect conditions.
13. Watch The Beautiful Sunset At Srah Srang
Discover the hidden gem of Siem Reap – Srah Srang. This man-made lake may seem unassuming at first, but it holds a secret that will take your breath away. Once home to a floating temple, now guarded by serpent statues, this location offers a stunning sunset view that you won't want to miss. Don't forget to add this spot to your Siem Reap itinerary during the dry season for a truly unforgettable experience.
14. Picnic In Phnom Kulen National Park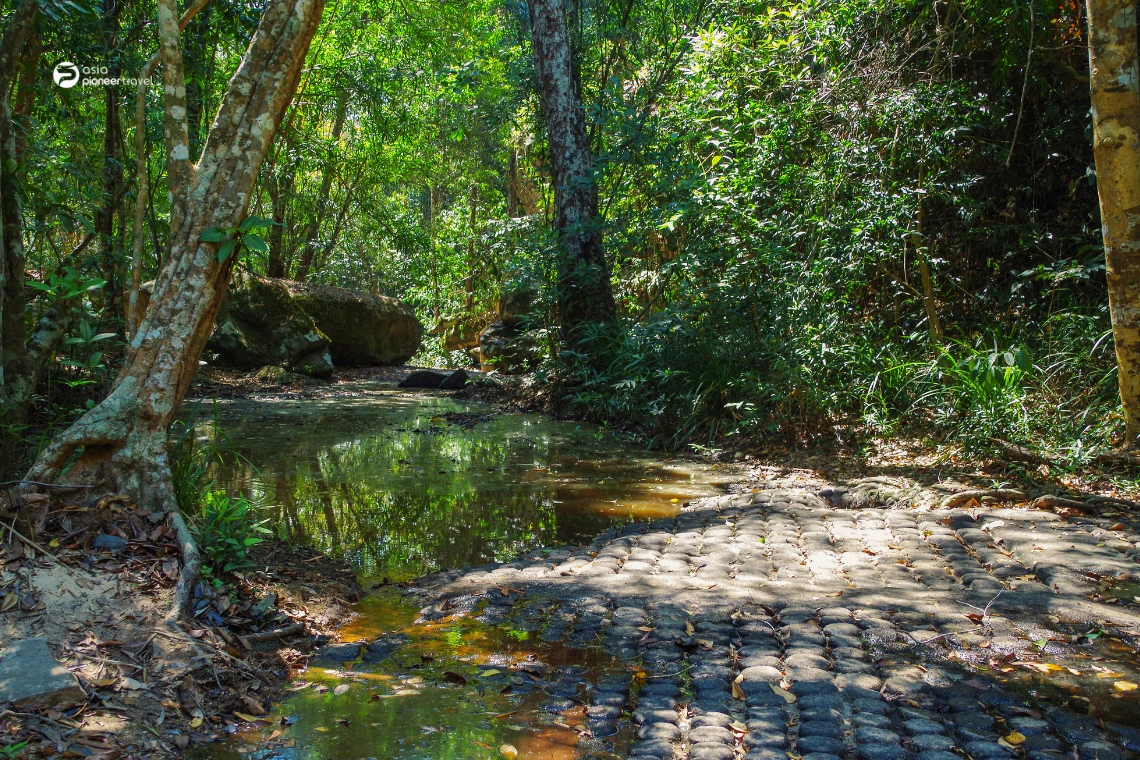 Nestled in Kulen Mountain lies the revered Wat Preah Ang Thom shrine and the esteemed River of a Thousand Lingas, along with sprawling waterfalls featured in the Tomb Raider movie, which visitors can take a dip in. Although Phnom Kulen is situated far from the city, it boasts of being one of Cambodia's most stunning national parks, offering a plethora of activities and sights. Trek up the mountain to witness the temple atop or indulge in a refreshing swim in the cascading waterfall.
15. Get A Nice Massage
If traveling to Southeast Asia, you should try this exciting activity at least once. Massage parlors throughout the city offer it for as low as $1 to $7. Alternatively, you can experience the famous fish spa for only $5 to $10. During the fish spa, you'll submerge your feet in a tank filled with fish that eat dead skin. The fish will swarm over your toes, providing a tingling sensation. You can even sip on a beer while the fish work their magic. After they're done, your feet will be spotless. Whether you have some free time or plan a trip to Angkor Wat, this is a great way to relax.
Book your upcoming trips with Asia Pioneer Travel – The Best Travel Agency in Vietnam!
Asia Pioneer Travel has over 14 years of experience in the tourism industry and has established itself as a premier, reputable, tailor-made travel agency in Vietnam and Asia. We constantly pay close attention to and comprehend the demands and preferences of our customers, enabling the creation of excellent holidays. After taking our bespoke tours, many customers have told their friends and family about them. Because our customers deserve it, we consistently strive to assure them of complete satisfaction.