Things to do in Myanmar: The best experiences that you will never forget

"Unlike any land you know about" is what Rudyard Kipling wrote about Burma/ Myanmar. And the experiences of million visitors these recent years had proved he was right. This is the land of lush greenery and ancient temples which can take your breath away in a moment. This is where you can feel the unique culture and mystery stories right in the air. This is the start point of any Asian adventure, no matter what you are looking for.
And here are some must-do activities when visiting this vibrant place in your big Myanmar trip.
Visiting Shwedagon Pagoda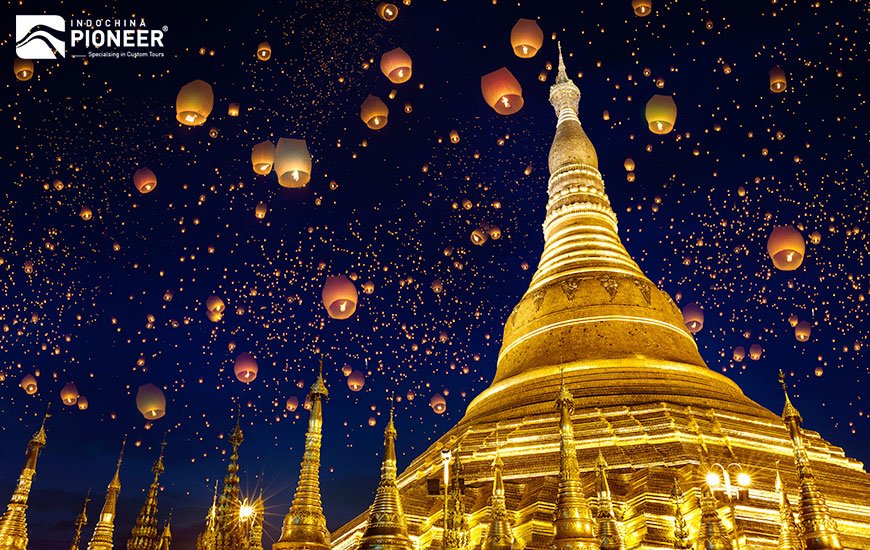 It will be a big mistake if you pass Shwedagon Pagoda in your first Myanmar vacation. Just like the Eiffel Tower of Paris, Shwedagon is the soul of Yangon city with the irresistible beauty.  This over 2,500-year-old temple is one of the holiest relics in the country, as it apparently enshrines strands of Buddha's hair. The base of the stupa is made of bricks covered with gold plates. Above the base are terraces that only monks and other males can access. Next is the bell-shaped part of the stupa. Above that is the turban, then the inverted alms-bowl, inverted and upright lotus petals, the banana bud and then the umbrella crown.
A visit here is absolutely breathtaking and magical. There are eight planetary posts, one for each day of the week (Wednesday is split in two). Burmese Buddhists will go pray at the respective post where they were born. Each planetary post is ruled by an animal—garuda for Sunday, tiger for Monday, the lion for Tuesday, tusked elephant for Wednesday morning, tuskless elephant for Wednesday afternoons, mouse for Thursday, the guinea pig for Friday and naga for Saturday.
Floating on Stilted houses at Inle Lake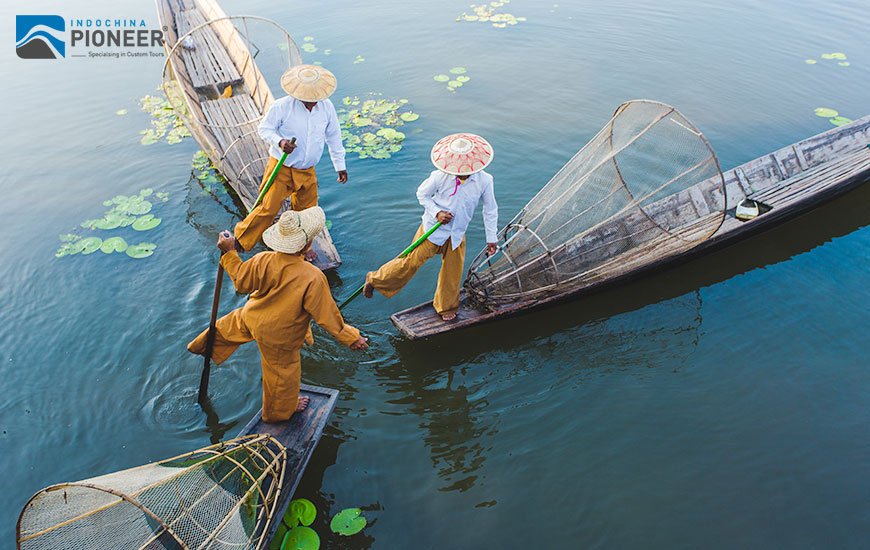 Inle Lake is a place coming from Asian fairy tales. This freshwater lake is located in the Nyaungshwe Township of Shan State, and as a traveler, you should be aware, because it is insanely beautiful! You will be shocked, by the wild beauty of this area, and the peaceful silence surrounded in your boat trip. The silence that was broken only by the occasional click of your camera shutter. There'll be a moment that you have an illusion of being completely in the other world.
Staying in a hotel on stilts or in the nearby town Nyaungshwe for access to delicious local and international restaurants is always a good idea, after collecting all the joy from leg-rowers, and cultural stories along the road.
Diving in the Myeik Archipelago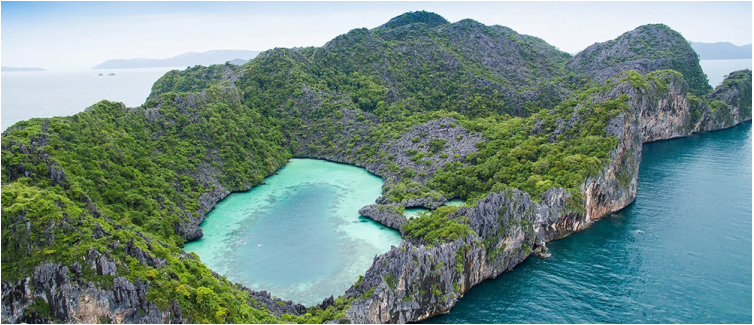 With a collection of more than 800 deserted islands, the pristine, flat and untouched for miles beaches, Myeik Archipelago is a state of the dream of any diver's heart. The archipelago offers great opportunities for exploration and diving amongst spectacular marine life and untouched coral reefs, with yachts and cruise boats designed for that purpose. The white beaches are surrounded by jungle, full of birds, monkeys, and lizards. It is not just the scenery (underwater or over water) that makes the Myeik Archipelago such a fascinating place to visit: the Moken people, also known as the Salone or sea gypsies, are one of the most distinct of Myanmar's many ethnic groups, living a nomadic, sea-based life here. Myeik (Mergui) Archipelago is suggested to be put under a private tour for the full experience.
Walk barefoot in caves
You can get off the tourist track a little bit to find hidden treasures like Saddan Caves in Mon State. This enormous cave will give you valuable experiences with Budhha statues, pagodas and drawings inside. All caves and temples in Myanmar require you to take off your shoes, so your toes will feel the cave's muddy ground that sometimes floods during the rainy season. The only way to return to where you started is either through the cave again or on a small hired boat that takes cave-goers back to the entrance. Don't miss the chance to explore a mini-cultural-world inside a cave 😉
Take a ride in a hot air balloon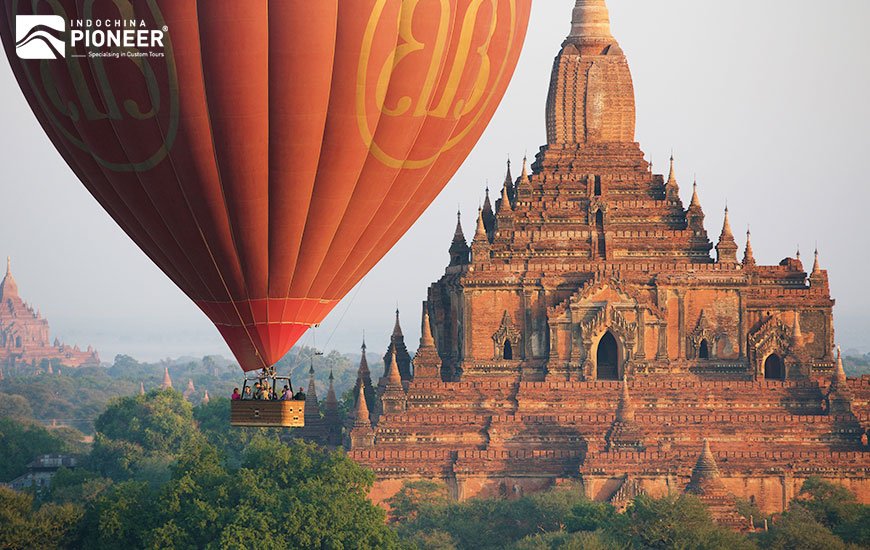 Riding in a hot air balloon is a dream that any Myanmar visitor wants to achieve.  The massive scale of the over 3000 temples on the Bagan plain means that you can only truly witness the scale of it all from the air and slowly floating over is the best way of doing it. This is an iconic experience in your Myanmar tour. However, this activity requires a high budget, so prepare yourself for going ahead with the wonderful game.