Things that make Myanmar become my warm "nest" this winter

So here we are, standing in the transition time between 2019 and 2020, listening to all kinds of carol songs over the world, hearing our hearts pumping in the chest. But not all of us have to bear the frozen winter winds, like me, I have prepared a warm nest to enjoy this year-end season, Myanmar.
Among millions of travel destinations in the world, why should I choose Myanmar as my winter stop? Because this land can make any dream coming true, from lying on beautiful beaches, exploring ancient caves, sipping in stunning scenes, to hiking through magical highlands. The cold season is the best time to visit this nation, particularly for travelers seeking warmth. And here are all the reasons why running off to Myanmar is such a brilliant idea in winter.
The weather will never get terrible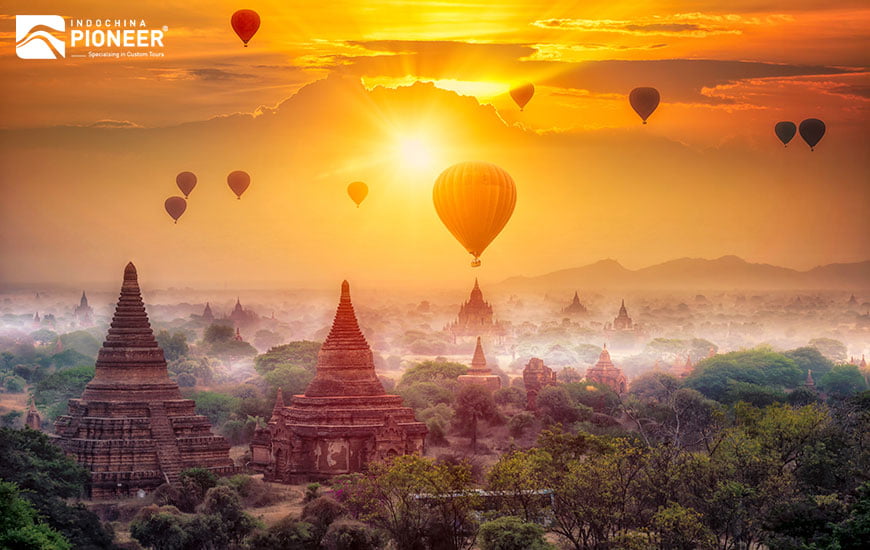 Forget about the thermometer with all negative numbers. The winter season in Myanmar offers a comfortable average temperature, from 21 to 24 °C during the day depending on the region. This is the best time for all Myanmar trips. You can grab a taste of this country without the weather worrying burden.  It isn't scorching hot or all soggy and wet makes winter the prime traveling time.
No matter what your travel style is, you will find your beach in Myanmar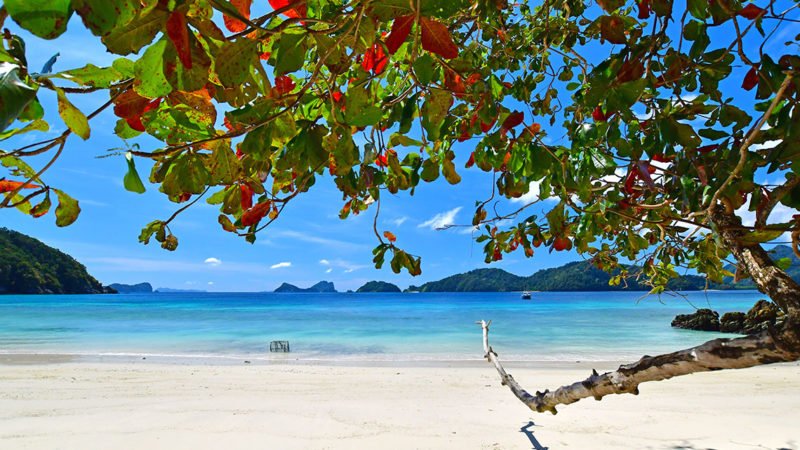 Myanmar is definitely not all about temples, but a number of fabulous beaches. And we don't know what exactly you are looking for, but we are sure that you will find your suitable beach in your Myanmar vacation. Budget excursions. Luxurious resorts. Untouched sands. They are all there for your consideration, easy to pick one and get ready to swim.
The Mergui Archipelago is the best for sailing around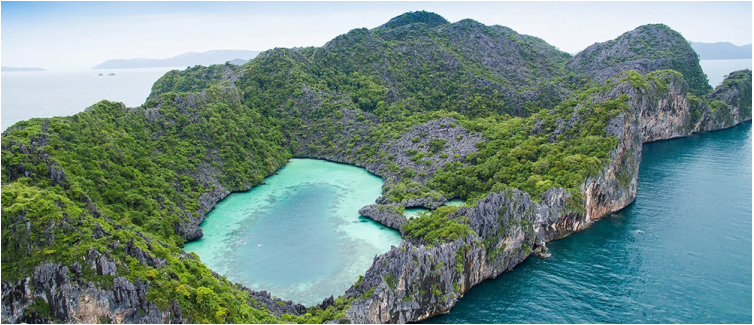 Floating in a sailboat is wonderful itself. But sailing in the Mergui Archipelago? The most wonderful thing on this earth. You must be there and have to experience this activity, as the Mergui Archipelago is considered as one of the earth's last great paradises, and those private, chartered sailboats are superb! If you are an adventurer who fears missing out on discovering newness,  this unspoiled part of the world is surely your best Christmas gift ever!
Instead of shoveling through the snow this winter, try tunneling through one of Myanmar's magnificent caves
The capital city of Kayin (Karen) State, Hpa-An, creates an illusion for visitors that they lost in some otherworld town. This small town is surrounded by the dramatic, rugged landscape and some amazing caves. And Saddan cave which is located approximately 17 miles from Hpa-An, is something that you should never miss in your Myanmar holiday. Why shoveling through the snow at home while you can discover the hollow of wonderment with famous Buddha wall carvings.
Freezing at home? A trip to the Shwedagon Pagoda warms the spirit (and the toes)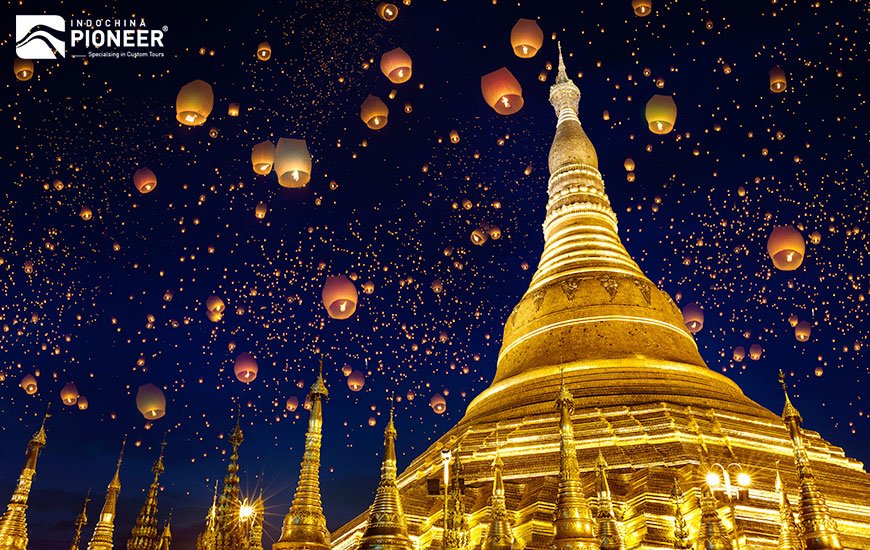 No trip to Myanmar would be complete without stopping by the Shwedagon Pagoda in Yangon. Unrivaled in sheer awesomeness, the Shwedagon easily sees tens of thousands of visitors each month. Head there in the afternoon when Myanmar's intense sun makes the pavement almost too hot to walk on for a quieter, more intimate spiritual experience.
Inle Lake will teach you the best way of wine drinking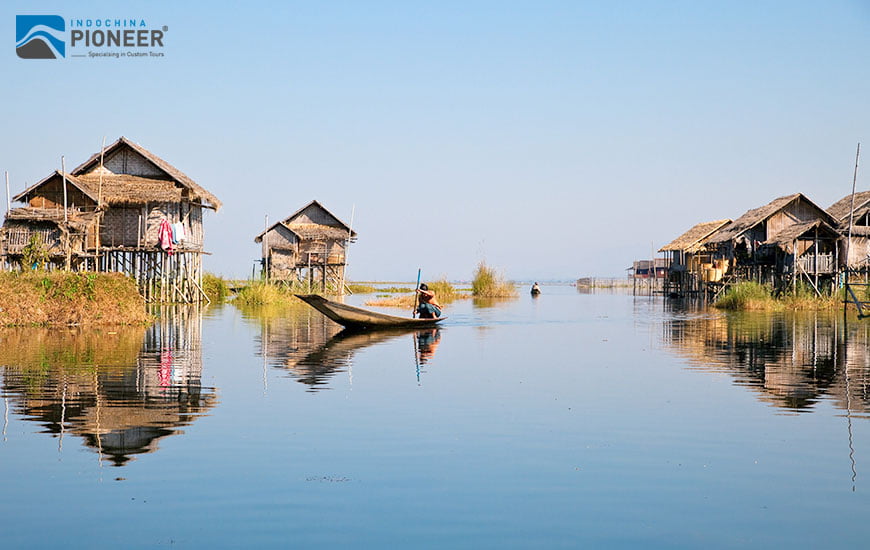 Drink in a gorgeous view of Inle Lake in Shan State from atop Red Mountain Estate. Its vineyards and winery overlook the southern tip of the lake and areas surrounding Nyaung Shwe Township. It's located approximately three miles outside of Nyaung Shwe. Rent a bike to get there and back. In case too much wine is consumed (if that's even possible), you know you will always have your precious legs. 😉
Decorating a pine tree is so old-fashioned, this Chrismas, we put gold leafing on Myanmar's Golden Rock

Kyaiktiyo Pagoda, or The Golden Rock, is a thriving Buddhist temple located in the Mon State of Myanmar. This small temple was built on the top of a granite boulder covered with gold leaves pasted on by its male devotees. Holding in place a giant rock at the edge of a cliff, this site is believed by many Buddhists to be miraculous. According to legend, the Golden Rock itself is precariously perched on a strand of the Buddha's hair. The balancing rock seems to defy gravity, as it perpetually appears to be on the verge of rolling down the hill. It should be noted that at this time only men are allowed to get near enough to this sizeable stone to touch it.
Myanmar's favorite getaway promises sweet seasonal treats
Pyin Oo Lwin (Maymyo) is a favored getaway for locals as well as expats in Myanmar. The former British hill station, located approximately 40 miles east of Mandalay, promises much, much cooler temperatures all year round. Enjoy scenic views, crisp starry nights, as well as colonial charm and a few of Myanmar's most amazing waterfalls in the area. Go late in the season or in early spring to get the first pick of fresh strawberries served with cream.
Perfect Christmas gifts are available
This is the best time for handicraft hunters. Venturing to Myanmar at the beginning of the winter season gives the opportunity to score some unique handmade goods for Christmas gifts. Help support Burmese artisans by shopping at small, local markets as much as possible.