Epic Places in Cambodia which are not Angkor

The fame of Angkor brings Cambodia to the world and turns this nation into a jewel in the travel map. But somehow, it also makes us forget about other epic places hidden inside the country. So let's become a treasure hunter this time, to dig deeper into this mystic land to see what more we can find.
Believe or not, the more you explore, the more surprised you are. Cambodia is truly a forgotten heaven which can stir the adventure blood in anyone.
Mondulkiri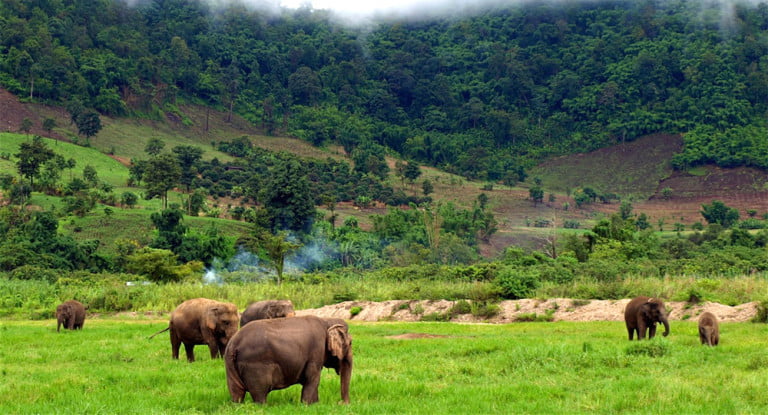 Besides a number of interesting elephant sanctuaries, Mondulkiri is also home to the "one-and-only" hill tribe Bunong, which is mostly living in the eastern province of this region. The Bunong is considered as the guardian of Cambodia's sacred forests as they have inhabited the rugged region for generations, been living alongside nature, and protect the thick forest sacred due to ancestors being buried there. Nature lovers will be in their element in Mondulkiri thanks to the vast jungle, which is being threatened by illegal loggers, and its rare flora and fauna.
Wat Langka
No doubt that Wat Langka, located in Phnom Penh, is the landmark that makes Cambodian people proud! The original purpose of this place is a sanctuary for Holy writings and a meeting point for monks from Cambodia and Sri Lanka. And today it has become a worth visiting place for any travelers in their Cambodian trip, with the shimmering temple, shaded grounds, and colorful murals. You also can find free meditation sessions that take place throughout the week.
Prasat Preah Vihear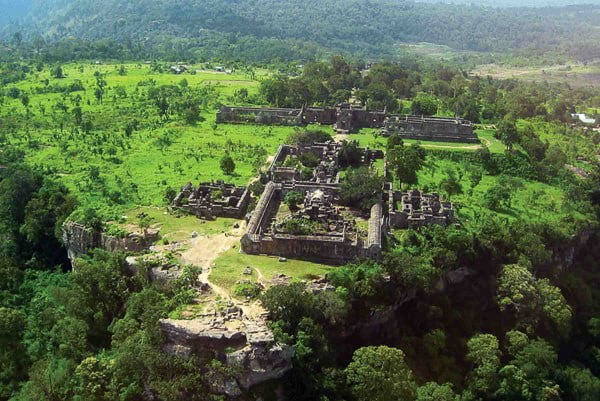 It will be a big surprise for Cambodia travelers that Preah Vihear town hides the temple that is even elder than Angkor 100 years! Located in a rural region, Prasat Preah Vihear (temple of the sacred mountain) is like a lonely warrior standing with time in the jungle, with unique architecture and the charm which can stir the curiosity of any passing visitor. This super-mystery temple was built between the 9th and 12th centuries by several kings.
Phnom Kulen

Rather than a hill range, Phnom Kulen is an isolated chain of small mountain plateaux of moderate height lying south of the Dângrêk Mountains. Phnom Kulen and its sprawling national park are considered by locals to be Cambodia's most sacred mountain. In this place, you will the giant reclining Buddha that sits at the mountain's peak, waterfalls (which is perfect for swimming in), remote temples and The River of a Thousand Lingas, featuring ancient carvings on the stone riverbed.
The Royal Palace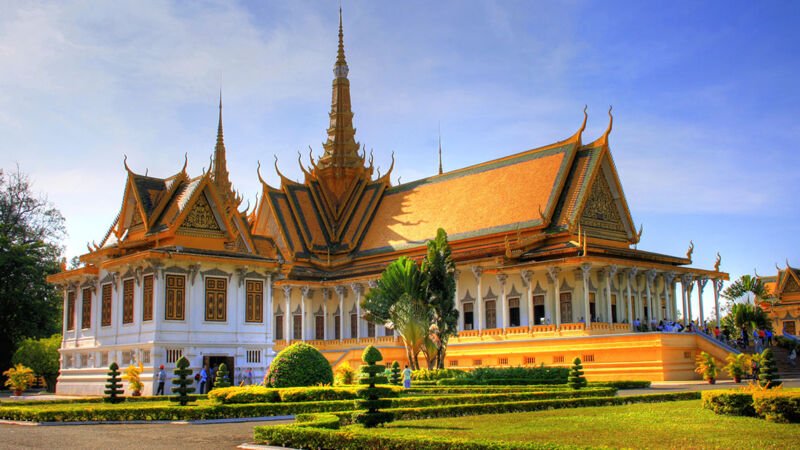 With respect running rife in Cambodian culture, this, of course, extends to the royal family. While the revered King Father Norodom Sihanouk passed away in 2012, his son King Norodom Sihamoni is still highly regarded. This means the Royal Palace in Phnom Penh is special to many locals, with the manicured grass that sits in front of the Silver Pagoda full of locals during downtime.
Cardamom Mountains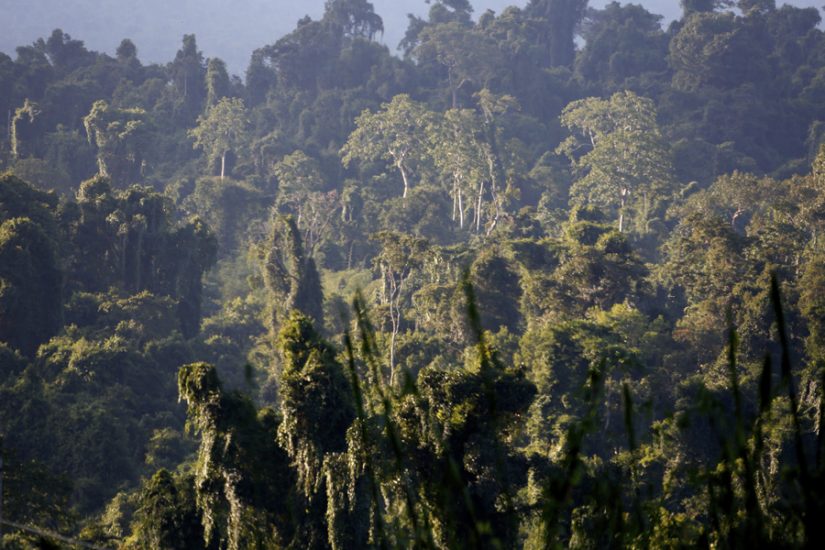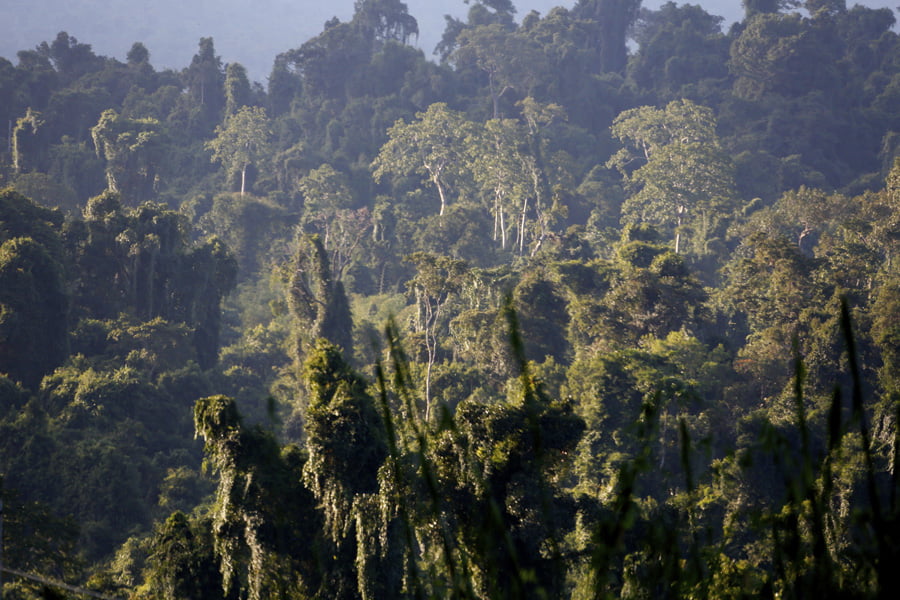 This sprawling mountain range and dense tropical jungle stretch from Koh Kong province on the Thai border to Pursat in central Cambodia, through to the Damrei Mountains, close to Vietnam. Home to one of Southeast Asia's largest remaining rainforests, a diverse range of rare flora and fauna remains here – for now – making the Cardamoms a great place for trekking.
Kep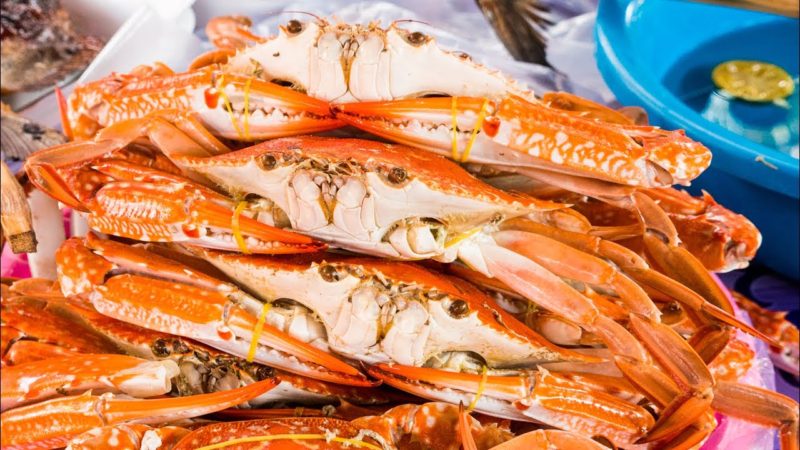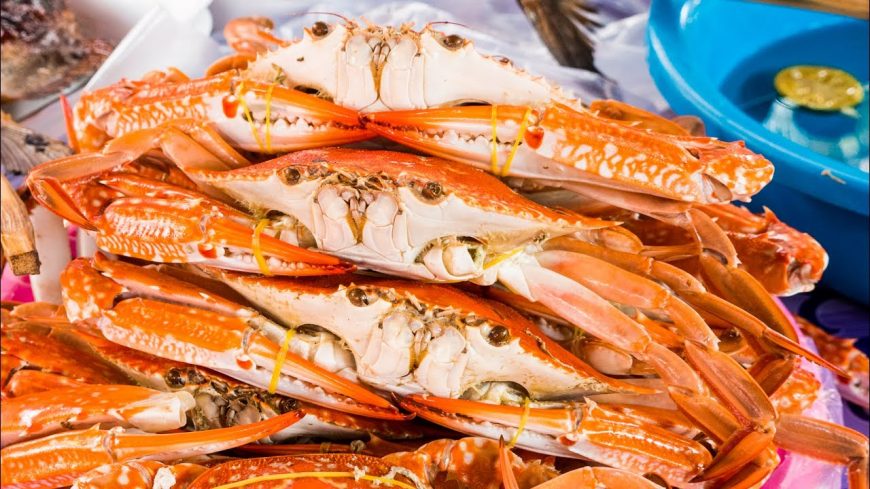 Formerly a destination for Cambodia's elite, the coastal resort of Kep is dotted with relics harking back to the country's Golden Age of the 1950s and 60s. Today, it remains a popular spot with Cambodians during public holidays, with the small stretch of a beach full of families eating freshly caught fish bought from the nearby Crab Market, or wading in the water or playing on the sand.