[Infographic] The Simple & Essential Travel Guide to Cambodia

The Kingdom of Cambodia is a land that continues to surprise and delight its visitors. Home of the Angkor temples (the magnificent legacy of the Khmer empire that ruled over much of Southeast Asia 1,000 years ago) there is much to discover in this country, as much of the country remains refreshingly untouristed and, in many places, largely unexplored.
So before your big Cambodia vacation starts, let's follow the travel guide below to avoid unnecessary problems and awkward moments 😉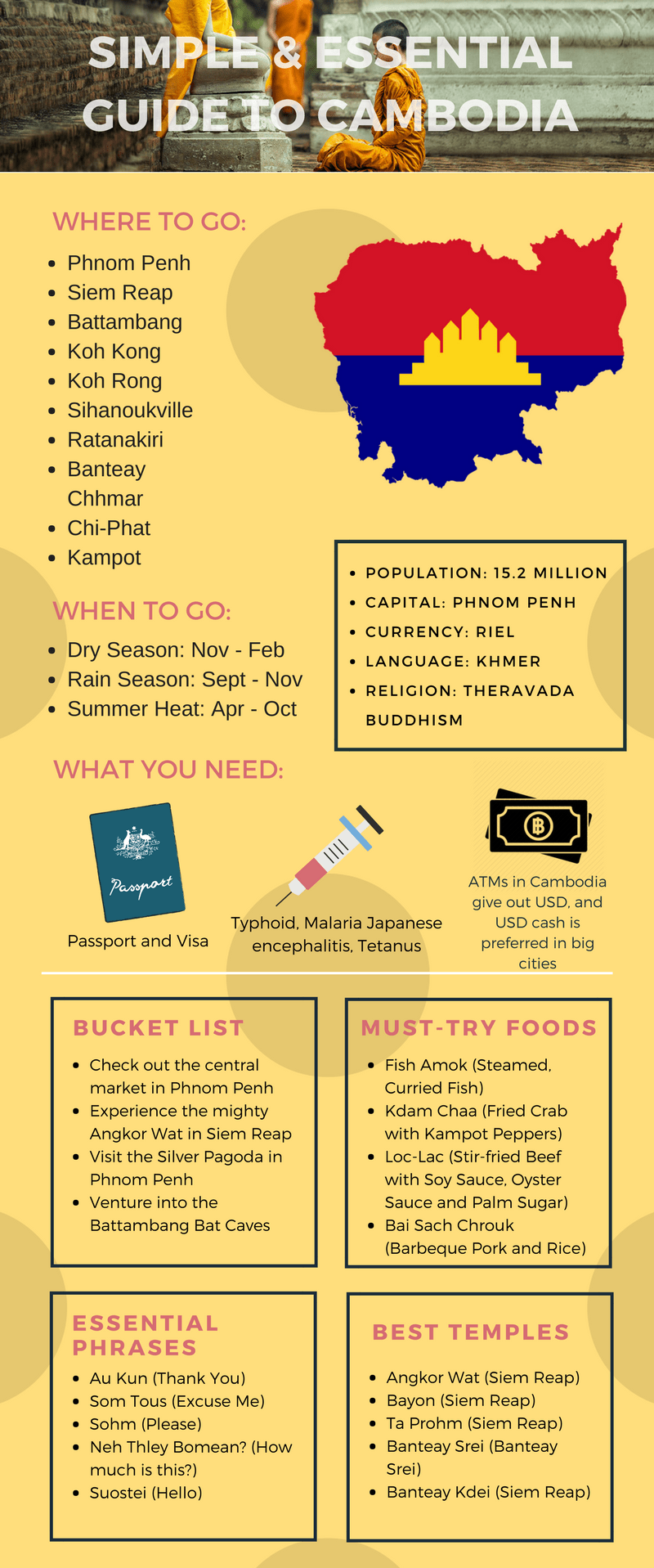 Let Us Help You Plan Your Cambodia Trip. 
Don't let the planning stress you out. Tell us your travel ideas and our travel advisors are very glad to give you suggestions and guidance for your trip planning. We can tailor-make your trip according to your interests and requirements, and help to create the best Cambodia vacation for you.