The journey of finding brightest gems in Thailand

Thailand is a rich treasure of Southeast Asia. As no matter what you are looking for, whether they are off-the-beaten-track experiences, luxury vacations or leisure getaways, this country is always able to offer you the best deals.  So let's go on a visual journey with us, to dig for the most popular attractions which you should have in a Thailand vacation.
Railay Beach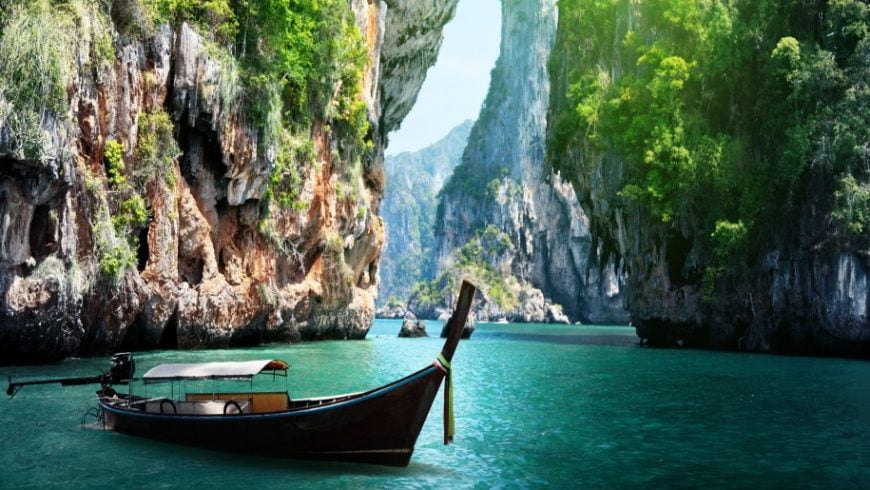 Located in Krabi province- home to a bunch of world-class beaches, Railay Beach is obviously one of the many beaches that offer the ultimate summer beach experience. To describe the real beauty of Railay, pure words maybe not enough. The water is azure blue, the sandbank is white ashy and seems to be endless, the atmosphere creates the feeling of being in the last slice of heaven on earth. With spectacular landscape and perfect ocean vibes, Railay is an ideal choice for lovebirds and leisure seekers. Besides, this destination is also well-known for experienced rock climbers and watersports lovers. Railay's karst limestone cliffs are frequented by hundreds of adventure-loving tourists each year. And there are tons of activities to do at Railay Beach including trekking, kayaking, white-water rafting, and snorkeling.
Koh Phi Phi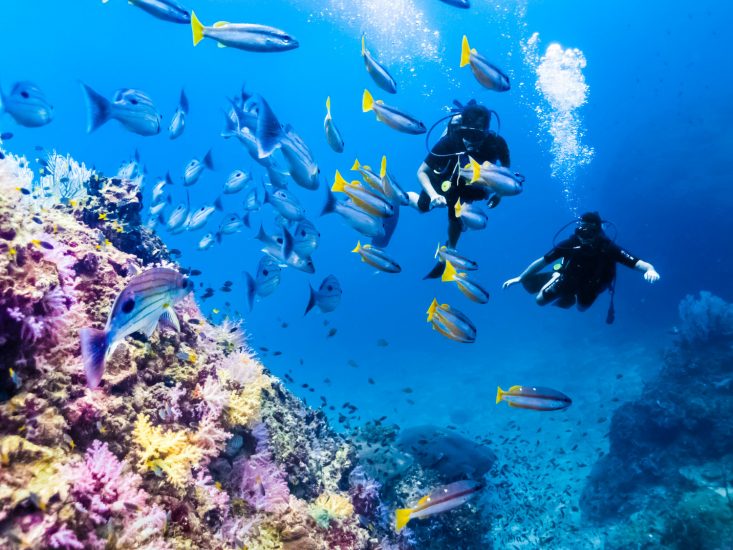 Koh Phi Phi island is also a gem hidden in the Krabi province of Thailand, which is the smart choice for family travel groups or groups with kids. The accommodations are really convenient and comfortable with a wide range of resorts, homestays, and hotels. The activities are variable, you can rent your own kayak or simply find a secluded spot to enjoy snacks from nearby local vendors, take a visit to Monkey Beach where you'll get the opportunity to get up close and personal with the curious creatures, or head to Long Beach to admire the splendid sunset view while walking down the island.
Bangkok's Grand Palace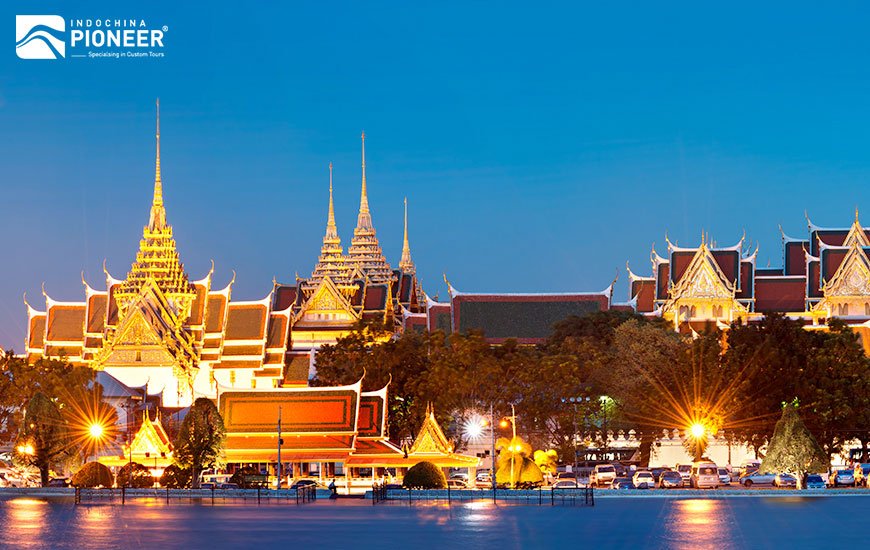 Bangkok is absolutely a must-see destination in any Thailand tour, as no one can get away from Bangkok's charm. And while being in Bangkok, make sure that you won't miss The Grand Palace- a super-interesting attraction for history enthusiasts and culture lovers. The awe-inspiring architecture and exceptional craftsmanship date back to 150 years when it was the official residence of the Thai King, royal court and administrative seat of the government. Built in 1782, The Grand Palace is located in the old part of Bangkok and is home to various ancient relics and temples. The Temple of the Emerald Buddha called Wat Phra Kaeo holds the utmost importance within the complex. It is believed that a relic within this temple is a piece of bone or hair from the Enlightened Buddha himself.
Erawan Falls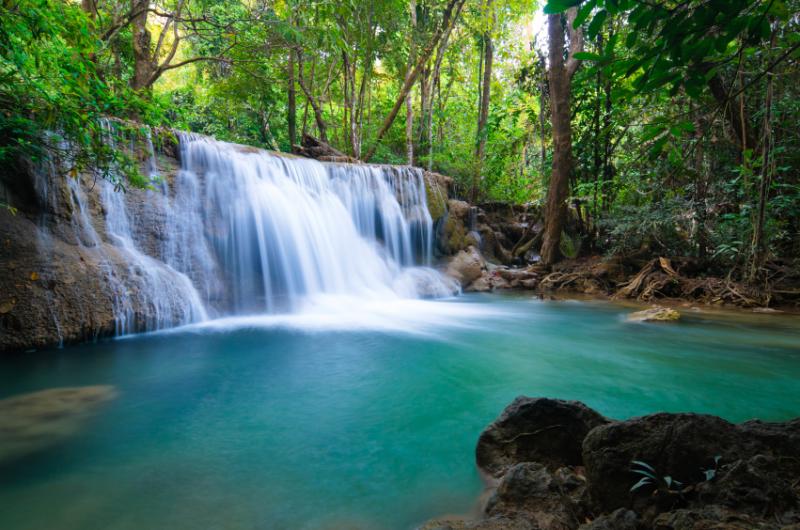 Just an hour's drive from Kanchanaburi, Erawan National Park is one of the most popular spots in Thailand. Located within its boundaries, "Erawan Falls" is really an impressive series of seven waterfalls each with a shape and character all its own. All the waterfalls typically fell over limestone cliffs resulting in colorful plunge pools as well as interestingly rounded rock formations reminiscent of something that would belong in a cave. This waterfall is said to resemble an ancient mythical creature – a three-headed elephant. You can immerse yourself in the crystal waters and lush green forests to enjoy the perfect relaxed atmosphere here.
Pai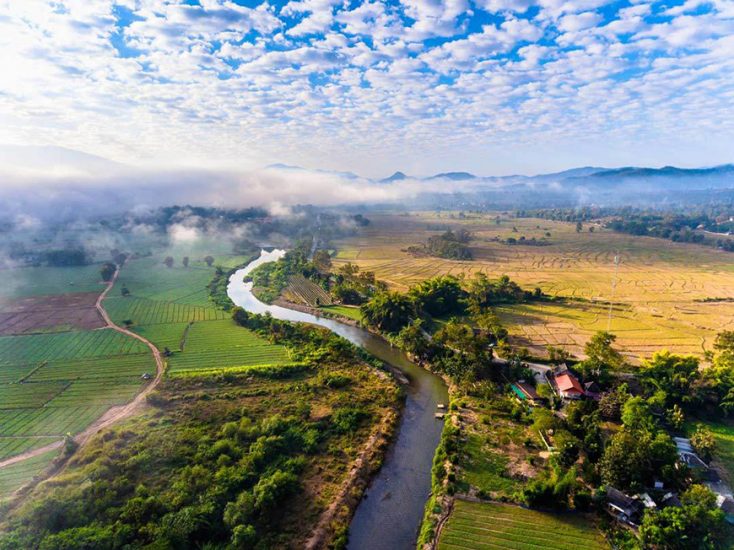 Pai is not really a popular choice for general Thailand travelers, but a precious hidden gem for people who looks for off-the-beaten-track experiences. Lying in the northern part of the country, Pai amazes visitors with its authentic charm and breathtaking beauty. Surrounded by mountainous jungle terrain, this small town is an ideal destination for passionate trekkers. Pai Canyon, also known as Kong Lan is another great place to visit. A walk through the Pai Canyon is highly recommended but it's definitely not for the faint-hearted. The narrow, elevated paths have a steep 30-meter drop on either side so you must be careful where you tread, especially if you are petrified of heights. The ideal time to visit Pai Canyon is early morning or the end of the afternoon before the sunsets.
Let Us Help You Plan Your Thailand Trip.
Don't let the planning stress you out. Tell us your travel ideas and our travel advisors are very glad to give you suggestions and guidance for your trip planning. We can tailor-make your trip according to your interests and requirements, and help to create the best Thailand vacation for you.