Suggested ultimate experiences for honeymooners in Vietnam, Laos, and Cambodia

So first of first, congratulation to you guys, for the decision of tying the knot. And the start of your lifetime journey, the honeymoon trip, surely is an important plan as this is the first page of your wonderful book. Indochina is one of the popular regions in the consideration list of many couples the recent years, with a relaxed pace of life, phenomenal landscape, unique culture, and affordable cost. And we have a number of special experiences for a sweet and unforgettable honeymoon vacation.
Vietnam: Discover majestic Halong Bay by seaplane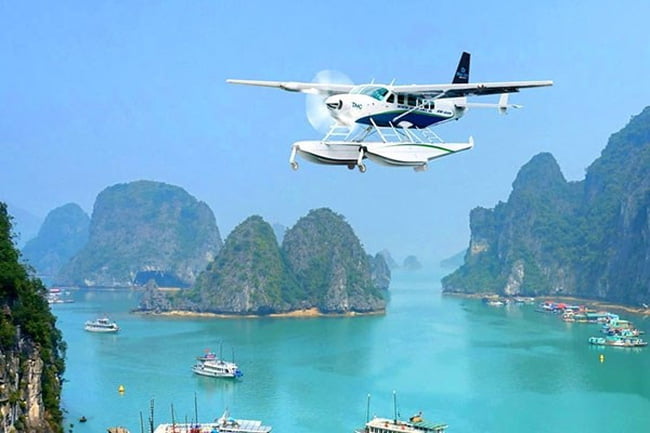 Halong Bay's aqua-green water and a spectacular cluster of limestone truly bring scenes from fantasy stories into real life. Even on a grey day (and they can happen), mist forms a halo around the tip of each of the karsts, giving the whole place an otherworldly feel. This place is beautiful enough to take your breath away, which is really suitable for romantic trips. And let's imagine watching this gem area up high from the sky! It is a precious experience in any Vietnam vacation. Weaving around by boat is a memorable and also, popular experience, but it is impossible to grasp the sheer scale of the area, take a seaplane to see the moss-blanketed pillars stretch out into the horizon.
Cambodia: Explore Angkor complex from a helicopter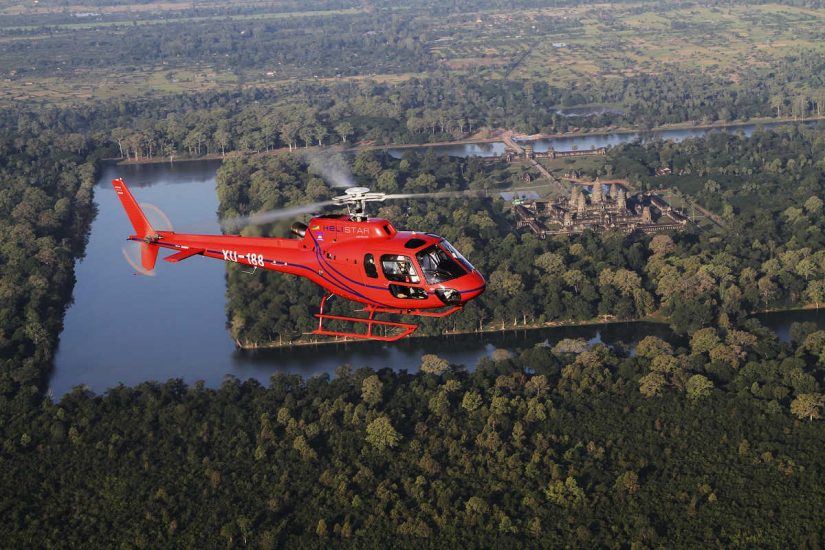 Impressive and massive, Angkor Wat of Cambodia is a famous name for worldwide travelers, with not only the breathtaking beauty but also unsolved mysteries around it. Surrounded by the wildest jungles, Angkor Wat showcases the amazing craftsmanship of the mysterious Khmer people. The complex appears to be a religious site for the god Vishnu, which can be seen in the patterns of the great city. Despite its decline after the disappearance of the ancient Khmer civilization, Angkor Wat still holds a majestic view for any passing visitor. To avoid the tourist crowds, and build some lovebird moments, you should take a private helicopter to appreciate the vastness of the site and the sprawling jungle beyond. This is a unique way to see one of the most incredible man-made sights in the world. We can make sure that you will create many sweetest moments in your Cambodia tour with this experience.
Laos: Enjoy the fabulous Kuang Si waterfalls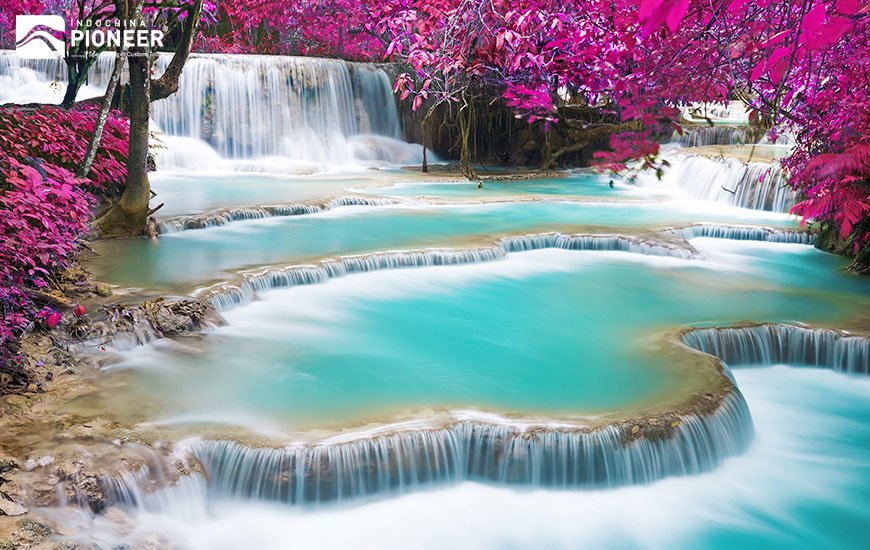 Drive for 32km from Luang Prabang, you will meet a haven, with thick, lush greenery, Kuang Si waterfalls. This waterfalls cascade through trees, over limestone tiers, and into aquamarine pools below. After taking a dip in the waters, and breathing in the freshest forest air, take some time to explore the surrounding area. The memories of meeting these natural wonders after hiking through the jungles in your Laos holiday, the feeling of swimming in the basins, all of them will chase you back home. Look up into the trees to spot birds jump from tree to tree, and visit the local sanctuary to see bears that have been rescued from poachers and given protection in this oasis.
Vietnam: Relax in the Cham Islands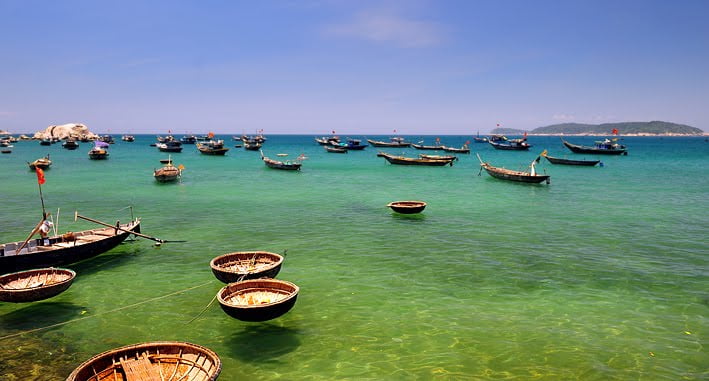 Cham Island is a group of 8 small islands, which has been recognized by UNESCO as the World Biosphere Reserve (Cu Lao Cham Marine Park). It only takes two hours to get to these islands from Hoi An or Da Nang. To be named "An Untouched Paradise for Adventurers", Cham Island provides a wide range of leisure activities in a picturesque and pristine setting. With an empty coastline and only two small fishing villages, The Cham Islands are a great option for a spot of honeymooners. Traditional forms of recreation range from swimming on crystal-clear beaches, sunbathing on the long-stretching white-sandy coast to exploring the forest. You also can participate in water skiing, paragliding, kayaking, boat racing, and so on here.
Let Us Help You Plan Your Trip In Southeast Asia.
Don't let the planning stress you out. Tell us your travel ideas and our travel advisors are very glad to give you suggestions and guidance for your trip planning. We can tailor-make your trip according to your interests and requirements, and help to create the best vacation for you.