The jaw-dropping places in Southeast Asia that you will never forget

"I've always liked Southeast Asia a lot. It's a wonderful place, an easy place. People are great, there's a lot of history and culture, and I like the serenity of Buddhism there. It's very beautiful. I find that to be a very nice place to visit." – Matt Dillon
Southeast Asia is a magical part of Asia. From ancient forests, unspoiled beaches, and dramatic landscapes, it is always capable of catching any heart and any soul. The first time you face this land may bring tears to your eyes. As everything is so gorgeous, so spectacular. And these South East Asian destinations below capture some of the most incredible beauty of a wonderfully diverse region.
Mondulkiri, Cambodia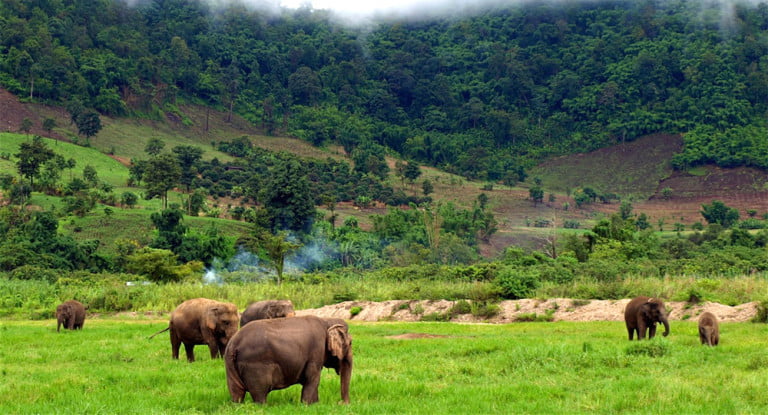 If you want to find sprawling forests, powerful waterfalls, and rolling, tree-topped hills, just head to Mondulkiri of Cambodia. This eastern area of Cambodia is the largest but most sparsely populated of the country. The local community is home to 10 tribes that instill a penetrating Pnong influence throughout the region of the Khmer kingdom. While being here, you should head to Sen Monorom – the central hub for exploration. Here you will find dramatically beautiful elephant reserves, the iconic "ocean of trees," and the locally-run strawberry, rubber, coffee, and cashew nut farms.
Koh Rong Samloem, Cambodia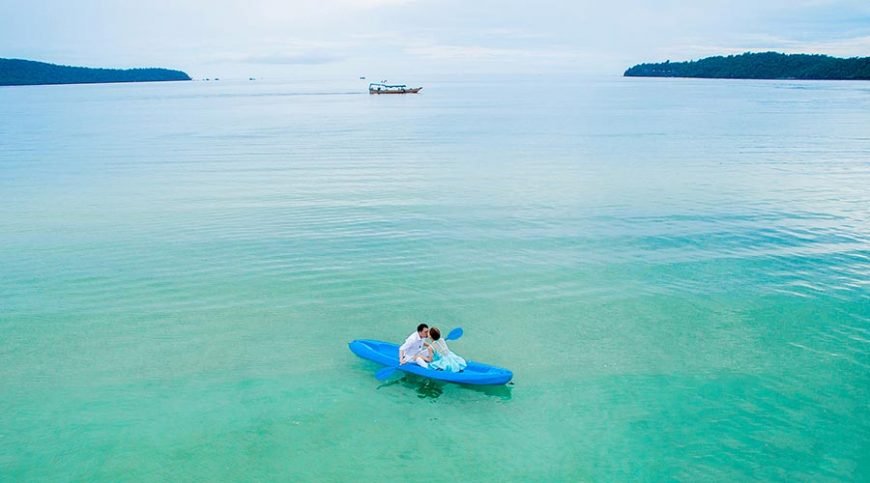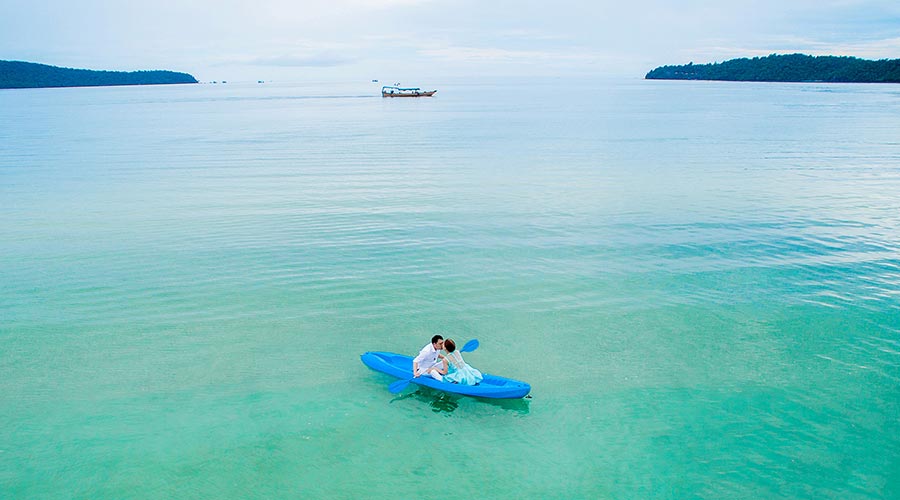 Dotting the waters off Sihanoukville, Koh Rong Samloem is well-known as one of the most attractive tropical paradises not only in Cambodia but also in Southeast Asia. A totally remote island with the perfect beach, white sandbank, turquoise water, and the irresistible ocean vibe is a dream for any beach lover. This island paradise appears to be straight from the pages of Robinson Crusoe. The main area of activity is the aquamarine-framed Saracen Bay, which has a great variety of accommodation options from tree houses to beachside futuristic pods and luxury huts in hidden away lagoons for ultimate privacy.
Inle Lake, Myanmar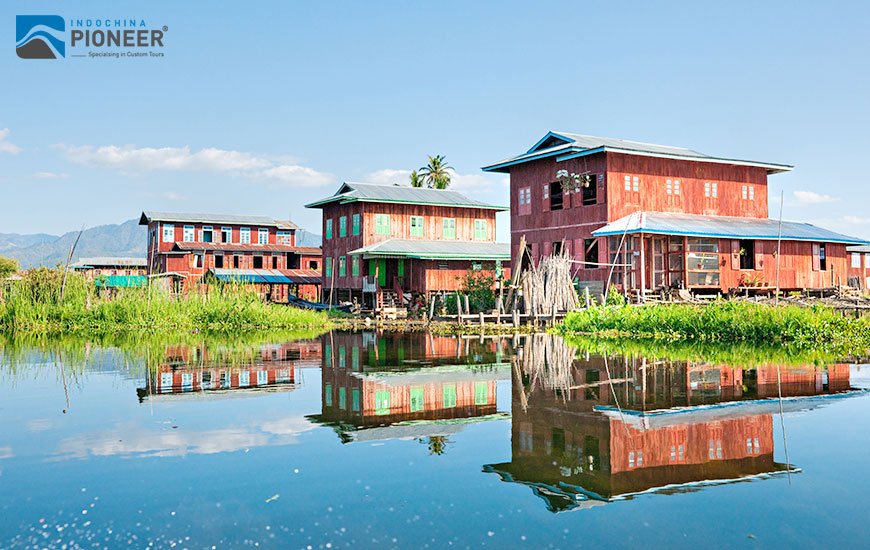 At nearly 3,000 meters above sea level in the Shan Hills of Myanmar, Inle Lake is home to a number of subsistence-based tribes dispersed across four main villages along the iconic lake. Most of the indigenous people live in communities of stilted bamboo homes, and the local fishermen practice a distinctive leg-rowing style that developed from the need to fish from a vantage point among the reeds and floating plants. The Shan region is also famous for its incredible Chinese-inspired cuisine, Lotus textile weaving, and "cheroot" cigars made from tobacco, honey, rice flour, tamarind, banana, and star anise. The local village also has its own beautiful vineyard overlooking the village valley with wine tasting available.
Bai Xep, Vietnam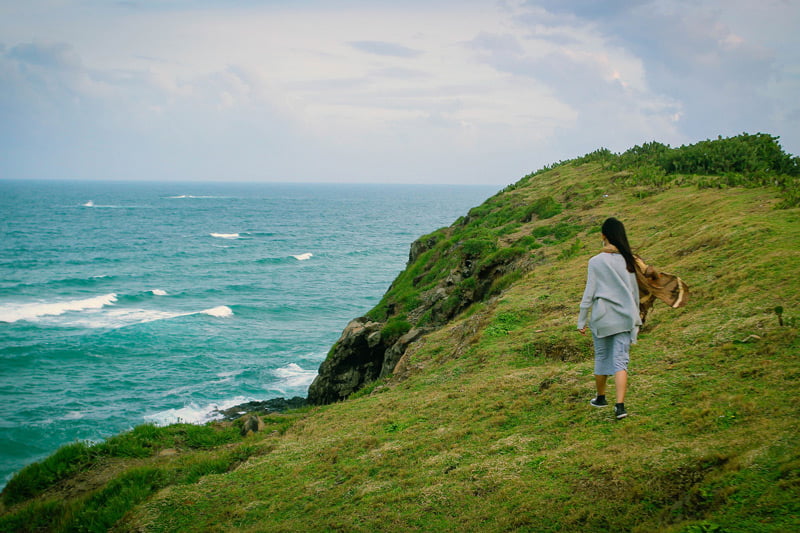 Located in the south of Quy Nhon province, Bai Xep is a tiny fishing village which once isolated inlet has two coves: Bai Truoc, a bustling beachfront harbor used by Vietnamese traditional circular fishing boats, while Bai Sau offers a larger bay for swimming and relaxing on the white sandy beach. The landscape is obviously spectacular, and you will not find any cars or even anything suggestively cosmopolitan. However, you will find a number of opportunities for cooking classes, hiking trails, and trekking to waterfalls.
Mae Hong Son, Thailand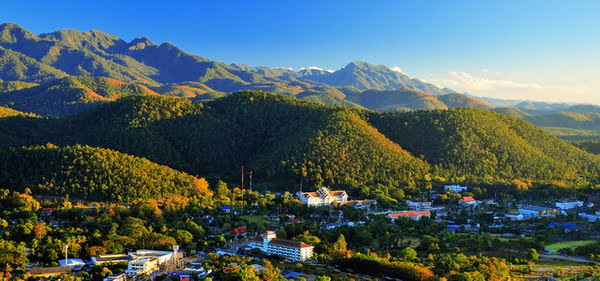 This Thai land bordering Myanmar is such a heaven for beauty lovers. Let's imagine a lush expanse of misty mountain landscape with hundreds of hidden caves, hot springs, nature parks, and waterfalls sprinkled throughout. Do you want to pack and go? Mae Hong Son offers travelers a world-class trekking opportunity and exciting hill-tribe village life across the road. There's also the iconic Su Thong Pae Bamboo Bridge that spans nearly a kilometer across rice paddies, still used today by monks during alms ceremonies.
Con Dao archipelago, Vietnam
Lying off the southern coast of Vietnam, Con Dao is a lesser-known paradise for island hoppers and beach lovers. Today's presence of Con Dao makes its tragic past become a little unbelievable to travelers. It is hard to imagine that the island with crystal water, perfect white sandbanks, and top-notch beach-resorts had been a political prison once in history. Nowadays, you can find anything in this heaven on earth, from awe-inspiring natural sights, beach leisure, water-sports to local parks and wildlife discovery. Con Dao will surely catch your soul with its insanely wild beauty.
Champasak, Laos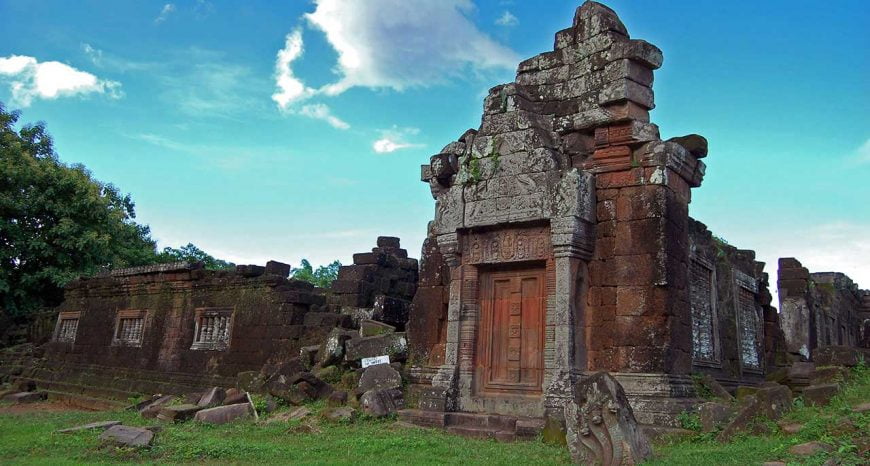 Champasak is tiny but breathtakingly beautiful. It is a perfect combination of French colonial buildings, Buddhist temples, and an ancient Khmer temple complex. This tiny town is almost entirely laid out along the Mekong River, set in stunning natural surroundings. Though distinctive elements to the ancient local culture are evident, there are similarities in design to the famous Angkor Wat complex, and remnants of the pilgrimage route that once connected the two.
The Red Lotus Sea, Thailand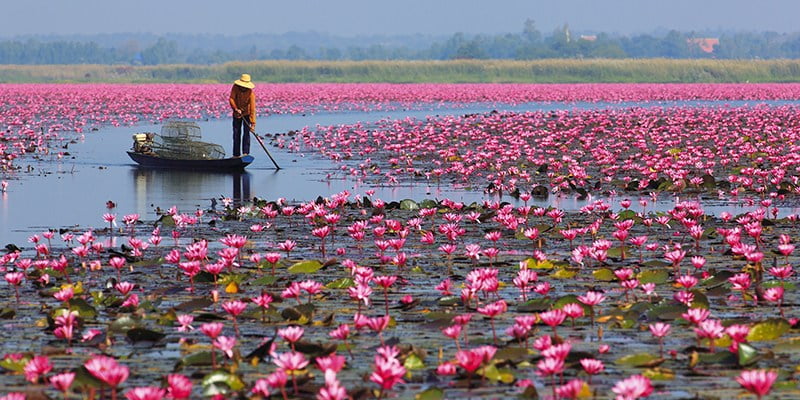 Up in Udon Thani province is a 26 square mile lake that blooms with millions of pink lotus flowers during the cool months of November to February. This unique wonder is of special reverence to the Thai people, who consider the lotus to be the traditional flower of Buddhism, and along the river, there are several small islands with Buddhist statues, shrines, and pagodas.
Let Us Help You Plan Your Trip In Southeast Asia.
Don't let the planning stress you out. Tell us your travel ideas and our travel advisors are very glad to give you suggestions and guidance for your trip planning. We can tailor-make your trip according to your interests and requirements, and help to create the best vacation for you.