The hidden beauty of Vietnam is revealed through these sights and activities
Vietnam is a magical treasure. The more you dig in, the more surprises you receive. And besides the popular sites which were raved in international media for years, Vietnam hides many hidden pearls deserving a visit in your Vietnam trip.
So it's our pleasure to give you a hand in this "treasure hunting" season.
An alternative to Ha Long Bay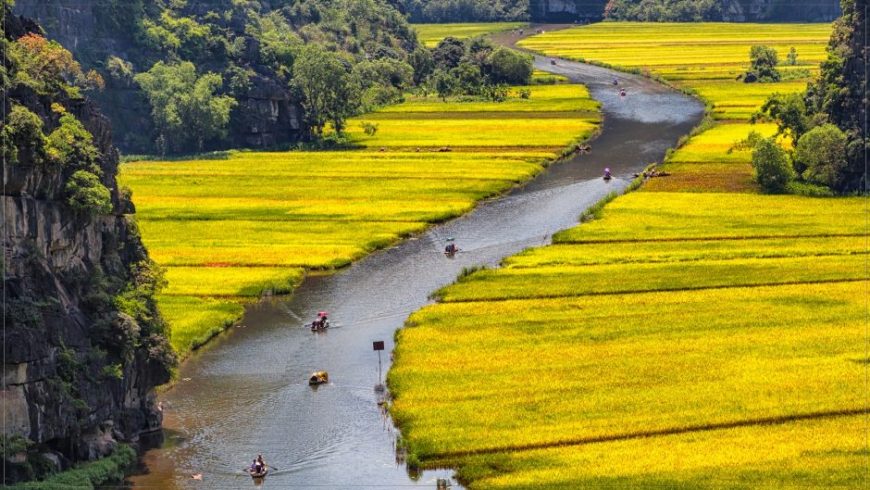 Ha Long Bay is surely heart-melting. However, in case that you need an alternative suiting more to your itinerary, avoiding tourist crowds or just providing you a brand-new experience, don't hesitate to head to Tam Coc. With the literal meaning of "Three Caves", this is one of the set locations for the blockbuster "Kong: Skull Island". Sit on a sampan and make your way downstream, meandering through serene rice paddies and enjoying the sound of the water lapping at the side of the boat. The perfect harmony of majestic mountains, crystal water, and lush green will definitely amaze you.
An Bang Beach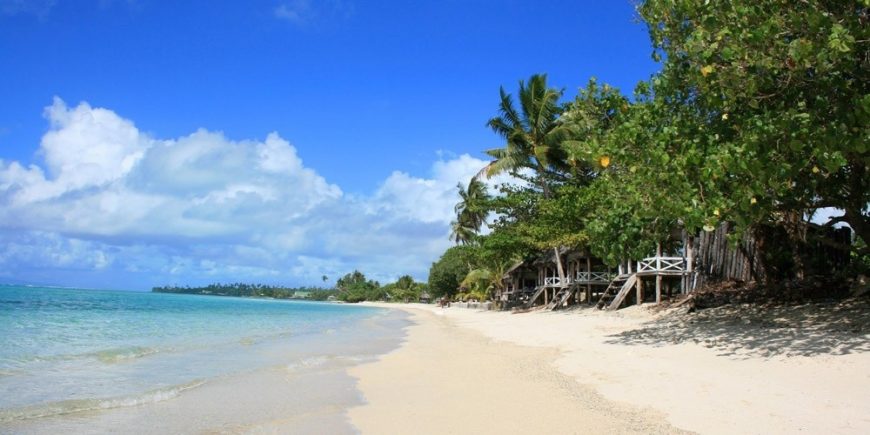 You can be really infatuated with the ancient town Hoi An, however, don't forget that there's a real natural beauty nearby which is really easy to miss, An Bang Beach. The essence of tranquillity and serenity makes this place a meditative experience, allowing visitors a break from the hectic touristy atmosphere in the main town.
Discover ethnic traditions in Ha Giang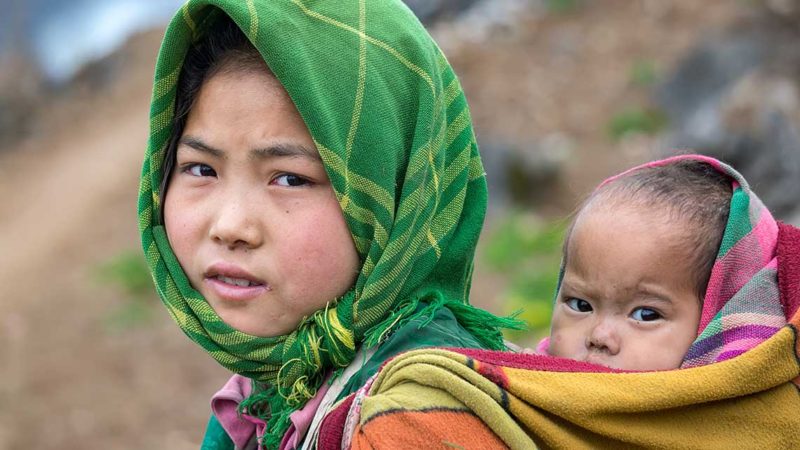 Coming to think of discovering the ethnic culture, Vietnam travelers is often suggested to visit Sapa town. However, sometimes the crowds of tourists in Sapa may annoy explorers who want to get off the beaten track. Ha Giang – a  Vietnam's far north province – is also a hidden beauty which is known to not so many visitors. Nothing beats the thrill of driving along a narrow road and passing through breathtaking slopes and valleys. Ha Giang's identity is rooted in a well-preserved tribal culture that fortunately has not been disrupted by modern development. You are able to freely enjoy the unique hill tribe culture here, as a long way will reward you much better.
Eat bun cha like Obama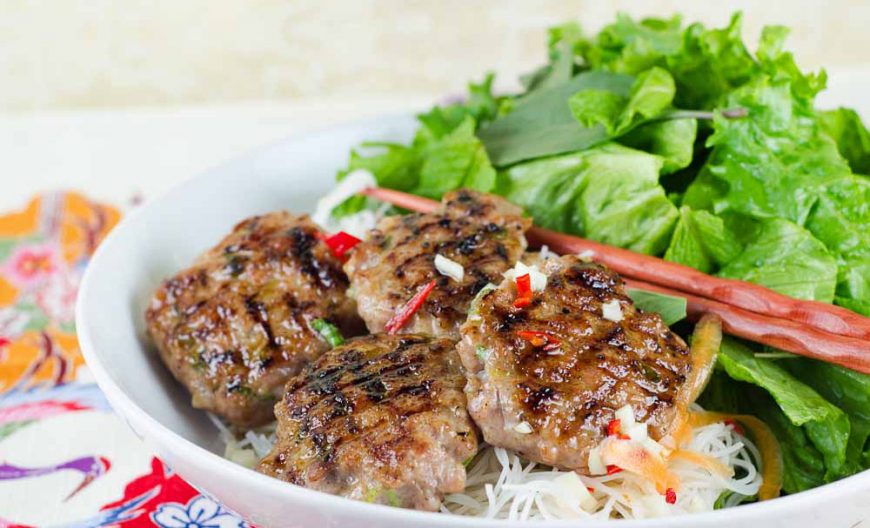 Vietnam's street food scene has no shortage of distinctive flavors—from Vietnamese beef noodle pho to banh mi, popular dishes which has made their way all around the world. More recently bun cha, a dish of charcoal-grilled pork patties and pork slices served with rice vermicelli, has dominated the scene, due to the fact that Obama ate them during his visit to Hanoi in 2016.
Get lost in Hanoi's Old Town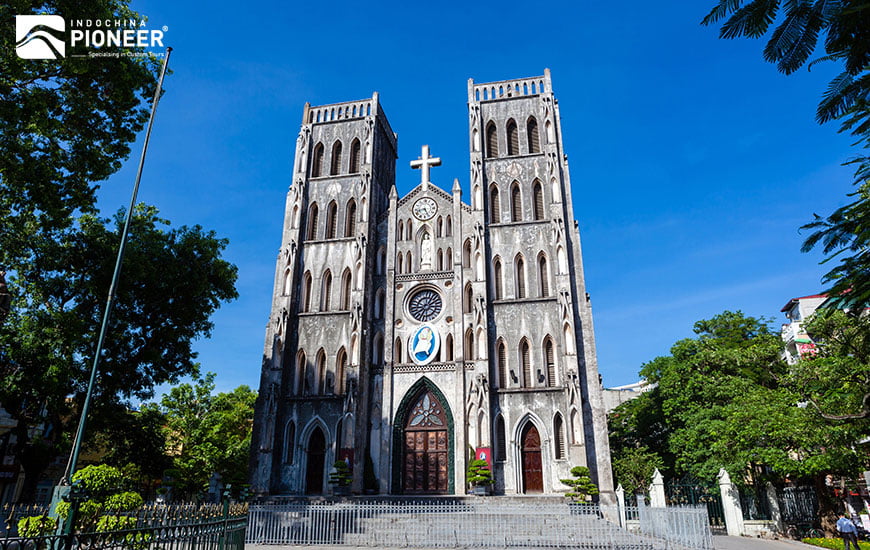 If there's a place list which I can never forget, Hanoi will be top of the list. It is hard to describe the "one-and-only" beauty of Vietnam's sweetheart. It is a beauty coming from daily life fractions, the cracks, the dirty walls, the noises, the smells; the chaotic complexity of the streets, the bumpy sidewalks, the electric wires growing around buildings like ivy. One hundred years of French colonization in Hanoi led to the local architecture having a distinctly European look, and this can especially be seen in the capital's Old Quarter, or "French Quarter". Take a walk around; everywhere you look, you'll catch a glimpse of the country's rich history.
Visit the historical tunnels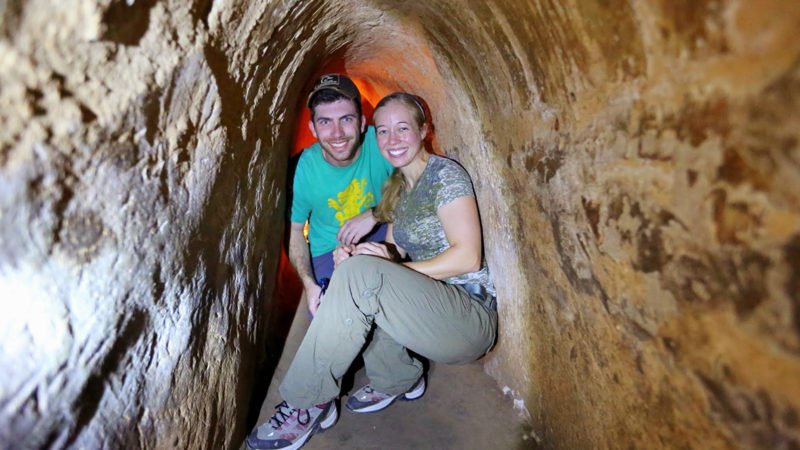 Cu Chi tunnel network is a 250km complex, which was dug by… hand during the Vietnam war, totally no help of any machine at that time. This underground complex became legendary, thanks to its significant role in the fierce battle. At that time, it was fully functioning as an underground city where storage facilities, living quarters, weapons factories, hospitals, command centers, and kitchens were built for thousands of Viet Minh and Viet Cong fighters. Sound awesome? Crawling in these tunnels of Cu Chi can be the most unforgettable local experience you will have in your Vietnam vacation, and reaching the surface tastes like your own victory.
Drift through the Mekong Delta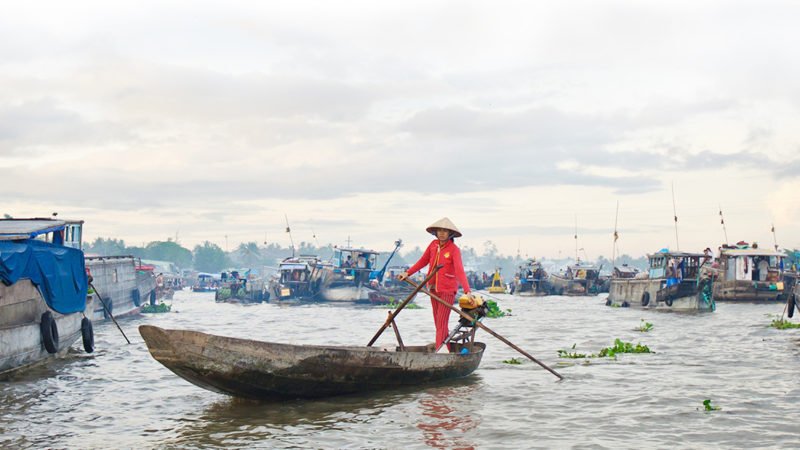 Take a boat ride that passes through the Cai Rang floating market, where you'll see dozens of merchant's vessels and stilt houses perched on the riverbanks. Located in Can Tho, Cai Rang has a magnetic field being a little too strong for any travelers who want to explore the real Vietnamese taste. In this bustling floating market, you will find a lot of farm products and specialties of Cai Rang Town, soft drinks, wine, and food, or even mobile card, clothes, cosmetics, etc.
Take a visit to the "City of Eternal Spring"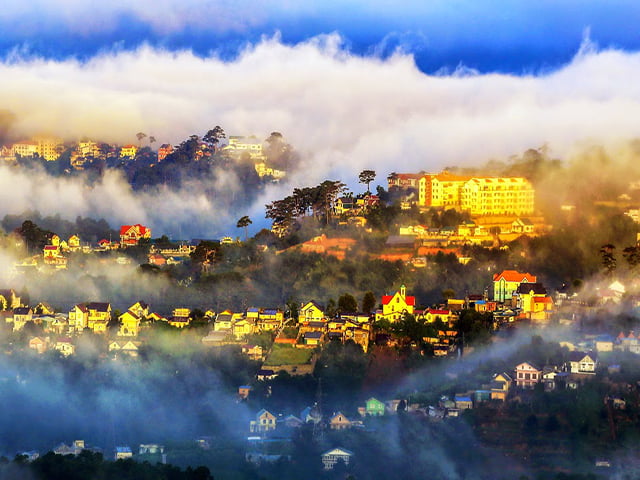 Da Lat is a romantic city located in a romantic spot – a halfway between heaven and earth – on a plateau that separates this town from more mortal places. In the land of more than 1,000 French colonial-style buildings and houses as well as various coffee plantations, you will always feel the spring and love in the atmosphere. Da Lat is so pretty with cool weather (which is rare in a tropical country like Vietnam), beautiful blossom flowers, pink grass hill, and a gorgeous lake in the city center. It also boasts a spectacle of different canyons and waterfalls, making for a picturesque exploration spot.
Let Us Help You Plan Your Vietnam Trip.
Don't let the planning stress you out. Tell us your travel ideas and our travel advisors are very glad to give you suggestions and guidance for your trip planning. We can tailor-make your trip according to your interests and requirements, and help to create the best Vietnam vacation for you.