Suggested itinerary for 2 weeks in Laos

Laos can captivate anyone. The sleepy streets and wild landscape will take you with surprises. The quite lifestyle will allow you the opportunity to slow down and really take a look at the people and the culture, hopefully learning a lot along the way. You will cherish every single memory on the road when you leave this country. And you will swear to yourself that there's a day you come back.
If you are planning a 2-week Laos vacation, you can refer this 14-day itinerary to see, eat and do new things in Southeast Asia's hidden pearl.
Days 1 & 2: Relax in Si Phan Don (4000 Islands)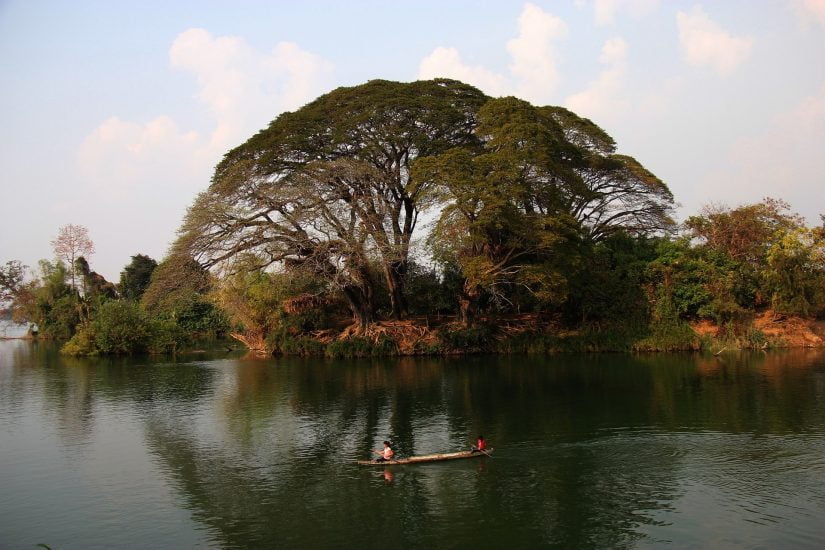 Let's your jet lag be blown away with a good start in Si Phan Don (4000 Islands) for two days. The famous 4,000 Islands are located in Southern Laos, which we are not quite sure that the exact island number is 4000, but lots nevertheless. These lovely islands are dotted in the mighty Mekong river – some no more than trees on sandbanks, while others have sleepy towns with some shops and guesthouses on them. If you are looking for party vibes, Don Det will be the right choice. In case you need to enjoy a little serenity and quietly sipping Beer Lao, Don Som or Don Khong should be on your list. And while being here, don't forget to visit Khonephapheng – the largest waterfall in Southeast Asia, and cruise along the Mekong river seeking an opportunity to meet the cute Irrawaddy dolphins.
Days 3, 4 & 5: Discover Pakse and the Boleven Plateau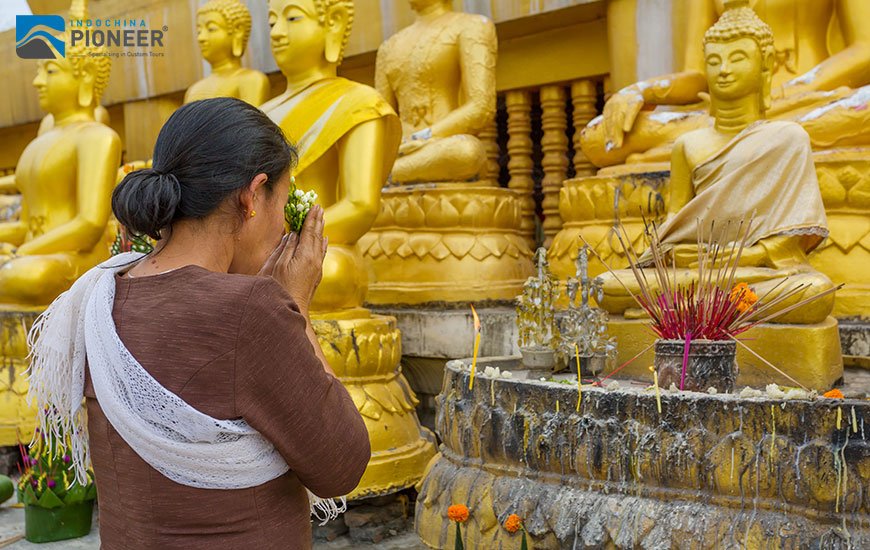 After departing 4000 Islands, you can head north to Pakse, the capital and most populous city of the southern Laotian province of Champasak. Three days will be a reasonable period to discover this town, with a day immersed in the exciting atmosphere of Don Heuang Market, another day trip to the town of Champasak to see the ancient Khmer ruins of Wat Phou, and one day to get out of town onto the Boleven Plateau, famous for coffee plantations and gorgeous waterfalls.
Days 6, 7 & 8: Thakhek and the Kong Lor Loop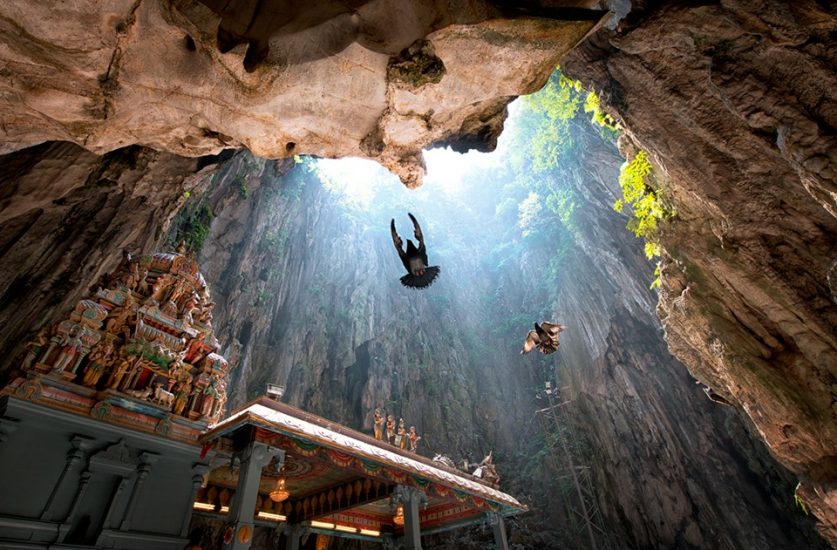 Continue your Laos trip from south to north, Thakhek- the riverside town should be your next stop.  The city has many French colonial style official buildings, villas, shops, also famous caves and mountains. Try rock climbing at Green Climbers Home and be blown away by the Karst mountains that pop up from the flat plains. Cave Kong Lor is the highlight of the loop. This 7.5 km cave is only accessible by boat, and visitors shine headlamps on the intricate crystals and rock formations in this geological wonder.
Day 9: Enjoy Vientiane's peace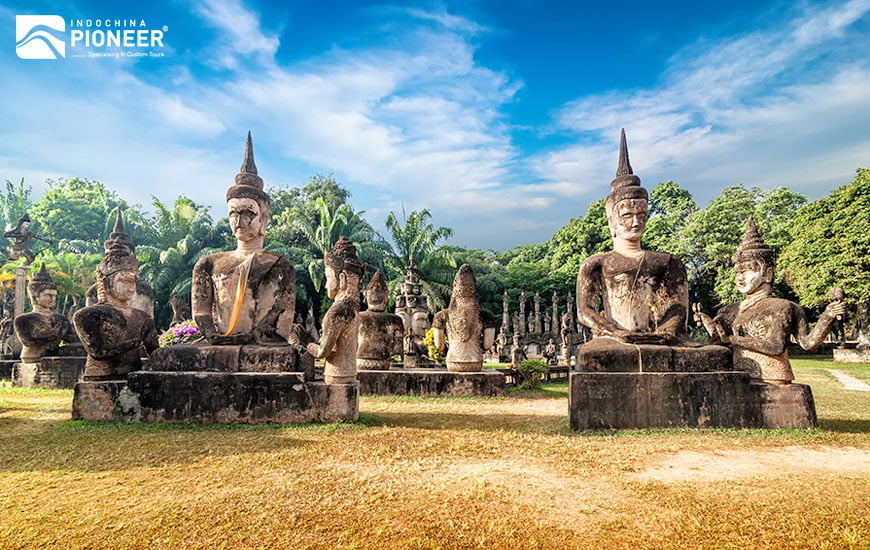 Here we are, the heart of the country: Vientiane. This peaceful capital will be ideal for a laid-back day. In the day, you can visit historic temples like That Luang and Wat Si Saket, then climb up to the top of Patuxai or Victory Gate to appreciate Vientiane from above. Then add up to your night by wandering around Night Market, strolling down Walking Street, and sipping a Beer Lao at the bars and restaurants that line the Mekong.
Days 10 & 11: Vang Vieng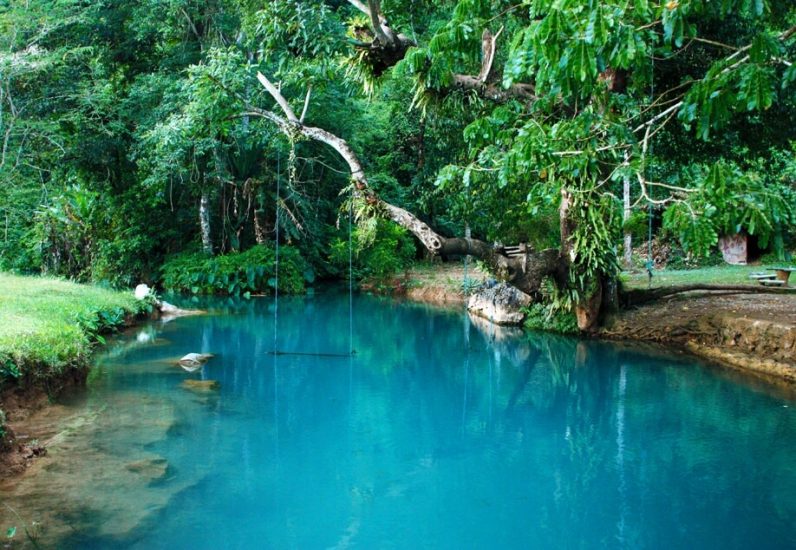 From Vientiane, you can take a four-hour bus ride to the north to find Vang Vieng, a beautiful town that lies on the Nam Song river. Here you can experience the "once tried, never forgotten" tubbing. You will lazily float down the river and take in the beautiful karst mountains and lush green foliage. And you even can join the party at any of a number of riverside bars for volleyball, beers, dancing and mingling with other tubers. Hiking, cycling, yoga, hot air balloon, and caving are on offer. The nightlife is also really interesting with live music, dance parties and plenty of mouth-watering cuisines.
Days 12, 13 & 14: Luang Prabang

Continue the tour north for your final three days in Laos, basking in the crown jewel of Southeast Asia: Luang Prabang. This super-attractive town is famous for its 24 UNESCO World Heritage-designated temples, was described as "phenomenal," "incredibly spiritual," and "peaceful" by Travel+Leisure readers. You will see yourself awakening in the sleepy 700-year-old town Luang Prabang. Because how can you not? This beautiful town is blessed with 33 gorgeous wats, stunning French colonial villas and some of the best quality and best value French cuisine in the region. This town will surely bring you a happy ending for this Laos holiday. Fly out from the international airport to Thailand or Vietnam to continue the great adventure.