Should you visit Vietnam in Tet holiday?

We understand that at this time, you may feel tired of googling this question and taking hours to get a ton of both "yes" and "no" answers. They say that traveling during Tet can be tricky and inconvenient. Then they describe the country as gorgeous as paintings. Your mind is going to blow up! But in our opinion, you should take it easy. And our answer is easy, also: "Why should you miss the most magical time in the country?"
Tet, or Tet Nguyen Dan, is held on the first day of the Lunar New Year (the same day as Chinese New Year). In 2018, Tet falls on February 16, while the holiday period stretches from February 15 to February 20.
We will give you a small push to make the right decision, by the reasons why you should take your Vietnam vacation in Tet below.
Enjoy a little serenity in big cities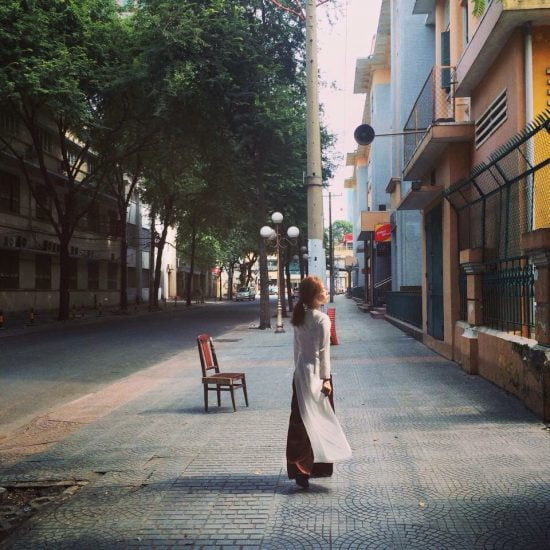 If you visit Vietnam to enjoy the tranquility as your hometown traffic makes you so tired the whole year, Tet holiday will definitely be the right choice. Vietnamese traffic is normally interesting and crazy at the same time! Thousands of scooters on a single street in peak-hour traffic in big cities like Hanoi or Ho Chi Minh can wow anyone. But in Tet holiday, every town of Vietnam will turn to quite. And this makes wandering around any big city become pure leisure in your trip.
You will not need to worry about crowds, as most businesses close before Tet (i.e Lunar New Year's Eve) and stay that way for a few days after Tet. Most museums, galleries, malls, and restaurants also close, and most people are indoors spending time with family, so, aside from tet-specific events and displays, you can enjoy Vietnam in peaceful version.
But it does not mean the country will become "ghost-town". Plenty of festive lights and decorations that create a vibrant, celebratory atmosphere are all there in the metropolis like Hanoi or Ho Chi Minh city. Plus the nightlife in big cities is also really attractive, just not as crowded as usual. And we consider that it is the best way to enjoy a Vietnam holiday.
Fun activities all around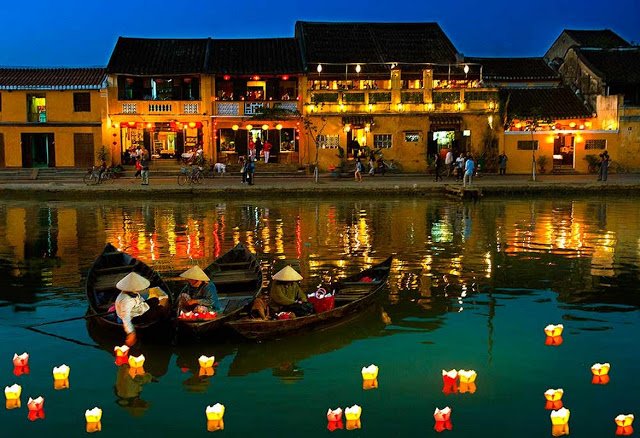 Tet means that a lot of fun activities being held in every town in Vietnam. So you should make sure that you will not miss the gorgeous flower exhibitions in local parks, parades in the streets, puppet shows or traditional dance performances by doing a small research or discussing thoroughly with your Vietnam tour operator before your trip. And don't forget Cho Tet- the wet market selling New year stuffs whether you are in a big city or rural mountain province. It may be the most wonderful shopping session in your trip as you will be surrounded by a whole new world decorated with peach blossoms, kumquat trees, flowers, and delicious traditional dishes.
Chance to engage in family Tet preparations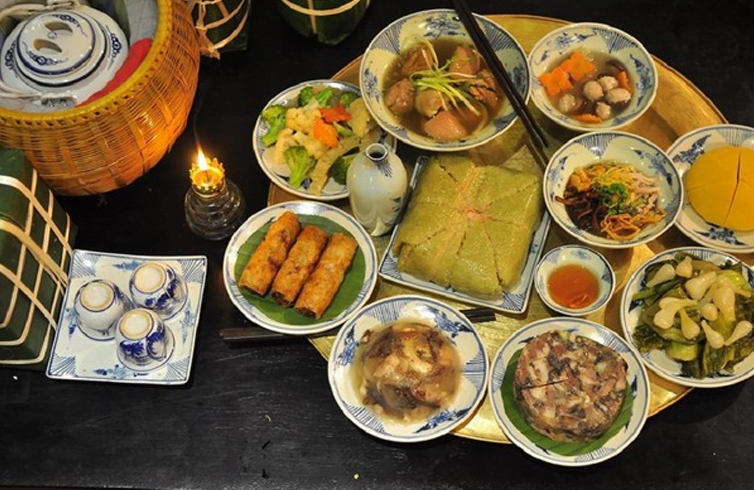 Spending some time with a local family and taking part in traditional preparations, like making a traditional Tet treat, Banh Chung (sticky rice cake) will help you get a deep insight into Vietnamese daily life. And it is a valuable experience. So if you arrive in Vietnam one or two weeks before Tet, get your tour operator to organize a visit to a local family home so you can enjoy the lead-up to the celebration as an insider.
Peach blossoms, kumquats, and chrysanthemums everywhere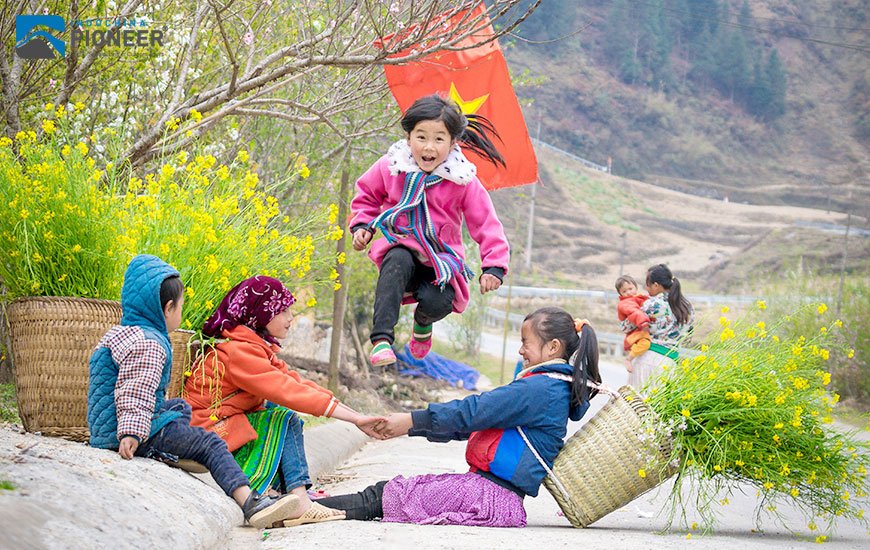 Tet put Vietnam in a colorful dress of flowers.  The south is covered in the vibrant yellow of the apricot tree. In the north, red and pink flowers are favored – in particular, the peach flower. Kumquat trees are a popular ornamental tree throughout the country, their fruits sometimes candied as a sweet Tet treat.
Enjoy that special new year's eve frisson

You know that high-energy, happy vibe everyone gets just before the new year dawns – it's arguably the best time to experience any country.
Though you might not get to experience day-to-day life if you visit Vietnam during Tet festival, you do get to see the streets decorated beautifully and enjoy the country in a festive mood, with everyone caught up in the holiday spirit (not just you).
 "Happy new year", again!
It is cool to have the chance to welcome the new year again If you've traveled from a country that adheres to the Gregorian calendar. Re-enjoy all the firework show, the countdown activity, and the festive feelings. Re-living the moment is super-attractive!
Let's check our article: "How to get the most out of your trip in Vietnamese Tet holiday" for more tips if you intend to visit this charming land during Tet.