Reasons that make Mekong Delta is a must in any Vietnam vacation list

If the city lights make your eyes dazzle already, and all the metropolis speed and traffic make you feel tired, let's go to find a place where finally your soul can rest a little bit. A place which brings you the purest joy. A place that is so authentic. A place which is covered in lush green and relaxing lifestyle. Welcome to the magical Mekong Delta of Vietnam!
So what is exactly Mekong Delta? You can imagine about a flooded world of super-vibrant floating markets, rugged houses where you can see piles of fruits on bustling clusters of boats or navigate through rows of coconut palms, forests of cajuput and mangrove and immerse yourself in the natural wilderness.
Go through all the reasons below to know why travelers never should miss Mekong Delta on their Vietnam trip.
Floating all the way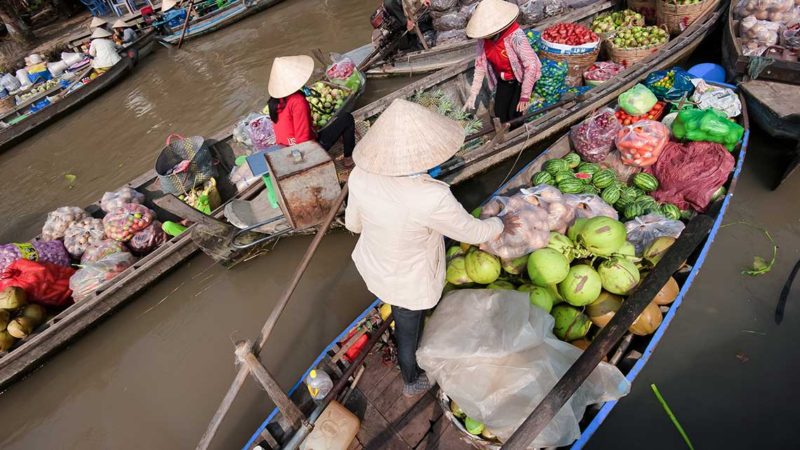 Thailand is not the only one in Southeast Asia offering its visitors unique floating markets. With Mekong Delta, Vietnam can treat you well, too. Just in a different style. This Vietnamese region brings travelers an endless joy with multiple floating markets, Cai Be, Cai Rang, and so on. The noise, the crowds, the shout, all of them somehow become so clear on a sunny morning when you are floating on a boat with a "Non la" on your head. Nothing beats the market's bustle and fast-paced ambiance in the very early morning around 5am–6am, so make sure to visit them in time to capture the liveliness and vibrancy. You can also spend the night at a homestay for an even more rewarding, authentic Mekong Delta experience.
Cajuput forest is magical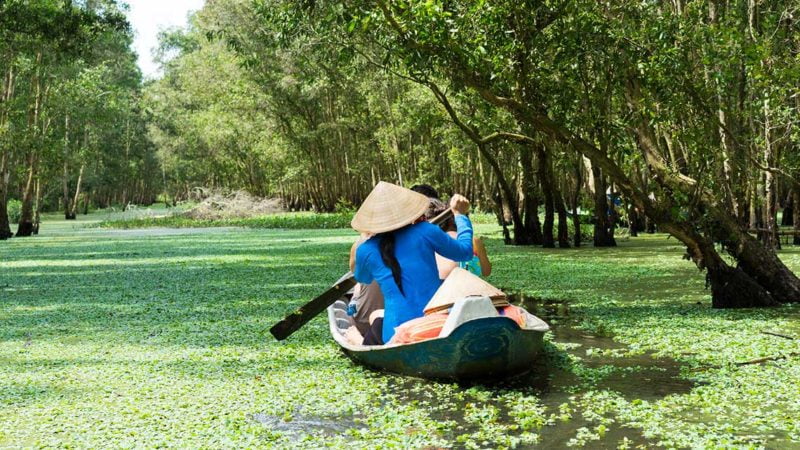 The first moment I see a picture of Tra Su cajuput forest on the Internet, my heart seems to skip a beat. "Where is this green fairyland?", said to me. And the reality is exactly as beautiful as in the pictures, if not better. Xeo Quyt features a blend of an empty wilderness of the flooded cajuput forests and the historically strategic base of Viet Cong soldiers during the Vietnam War. Tra Su, another forest in Chau Doc town of An Giang is not only home to the immense forest of cajuput but also fosters a wide range of wild bird and fish species. Don't be hesitate to set off on a journey of serenity and float through narrow channels under a thick canopy of tall trees.
A land of history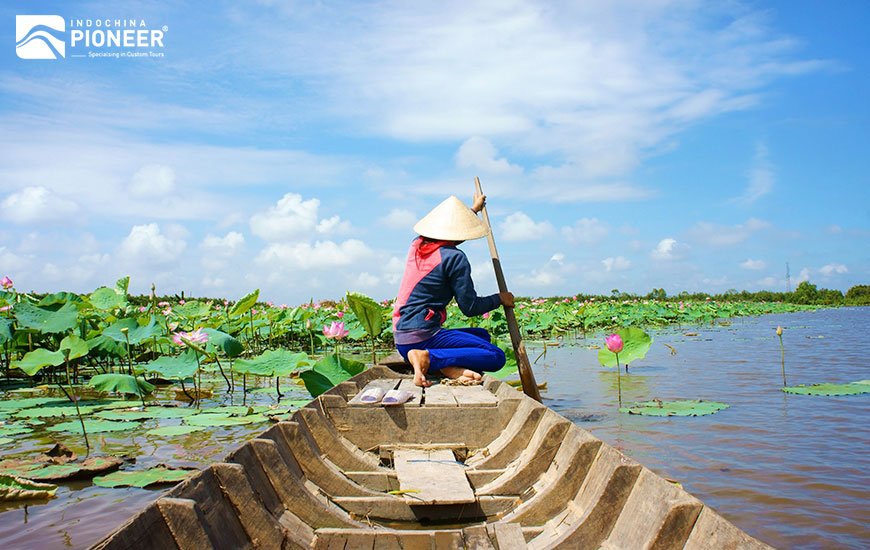 If you dig deeper than lush villages and boat trips, Mekong Delta will tell you a bunch of great historical stories. An Giang is Mekong Delta's forgotten province, perhaps because its capital city can't quite match the charm of Can Tho. But its remote hamlet, Ba Chuc, the site of Vietnam's 'Killing Fields' from its clash with Cambodia's Khmer Rouge in the late 1970s, has long been a destination for visitors with a love of history. Then drop by Thach Dong Cave Pagoda in Ha Tien; in a remote border town surrounded by Khmer villages, this notable Buddhist pagoda formed in limestone mountain caves has a clenched-fist monument commemorating Khmer Rouge's massacre of 130 Vietnamese in 1978.
Food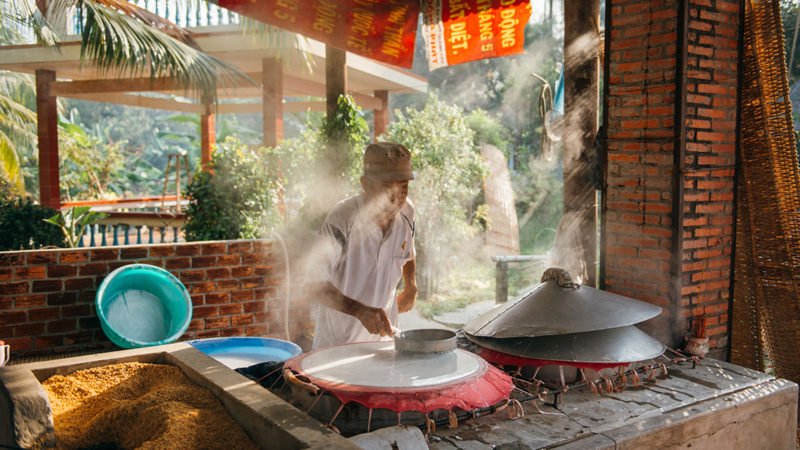 Considered as one of the food capitals in Asia, surely you can wander around Vietnam without worrying your stomach is not satisfied. No visit to Mekong Delta would be complete without a taste of bun mam (vermicelli cooked with fish sauce broth topped with shrimp, fish, Vietnamese fish cake, slices of aubergine and chopped onions), ca loc nuong (grilled snakehead fish) and banh cong (Vietnamese cake made from green beans mixed with glutinous rice flour, wheat flour, shrimp and minced pork). Don't know about you but after finishing these words, I'm hungry already!
Let Us Help You Plan Your Vietnam Trip.
Don't let the planning stress you out. Tell us your travel ideas and our travel advisors are very glad to give you suggestions and guidance for your trip planning. We can tailor-make your trip according to your interests and requirements, and help to create the best Vietnam vacation for you.