Little strange but super-interesting places in Vietnam

If you are confident as a Vietnam expert, surely you are so familiar with all the highlights of this charming country, such as Halong Bay or Hoi An town, and be really hungry for some new hidden gems. So, if you want something "unusual", something a little bit extra in your next Vietnam trip, we have several lovely suggestions.
Wax statue museum at Ba Na Hills (Danang)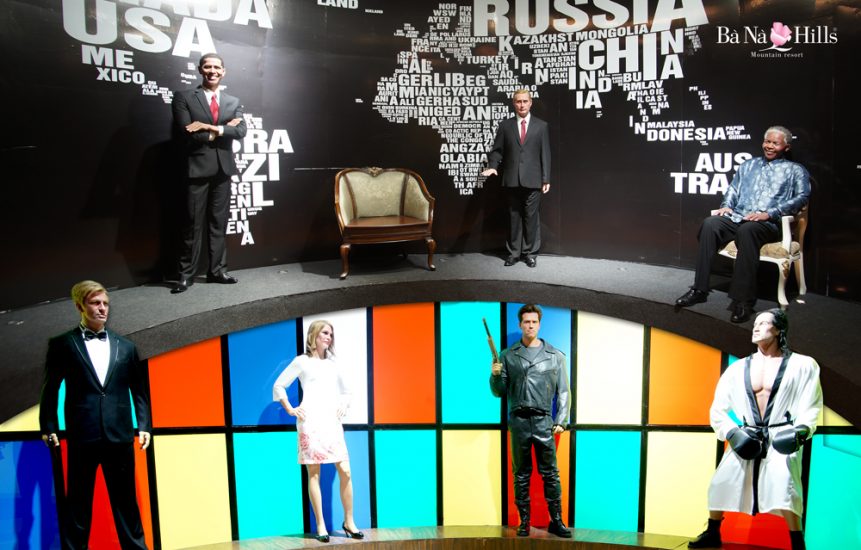 The museum, located in Ba Na Hills of Danang and created in an ancient French architectural style, has 10 different display areas which feature about 50 wax replicas of world-renowned politicians, athletes, and movie stars.  They include US President Barack Obama, Russian President Vladimir Putin, the former South African President Nelson Mandela and so on. It's no Madame Tussaud's, and the cable car ride up is pretty cool.
Crazy House in Da Lat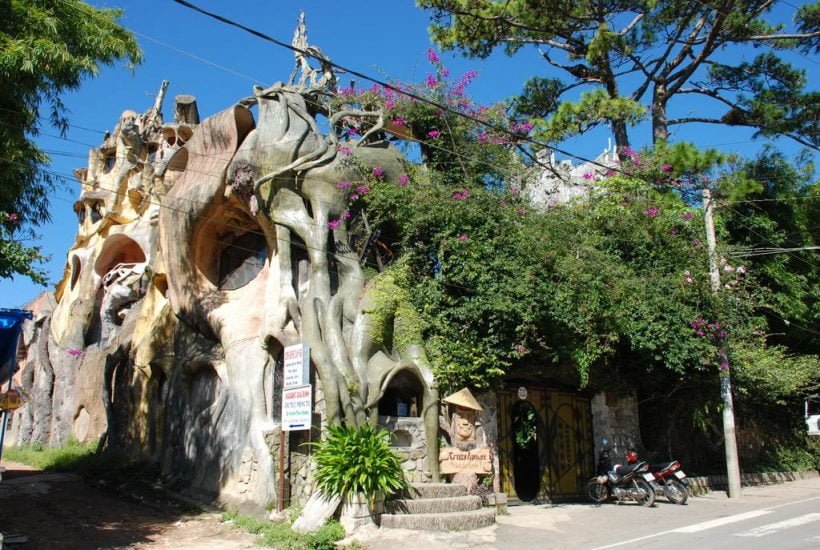 Crazy House – or Hang Nga Guesthouse – is one part of innovative architecture and one part psychedelic experience. But with all the tight stairways and steep drops, you probably shouldn't ingest anything illicit beforehand. Trust us, there's enough weirdness going on there already. There's even the option of staying overnight in one of their themed rooms – and they're just as odd. But in the end, it is still fun!
Hell Cave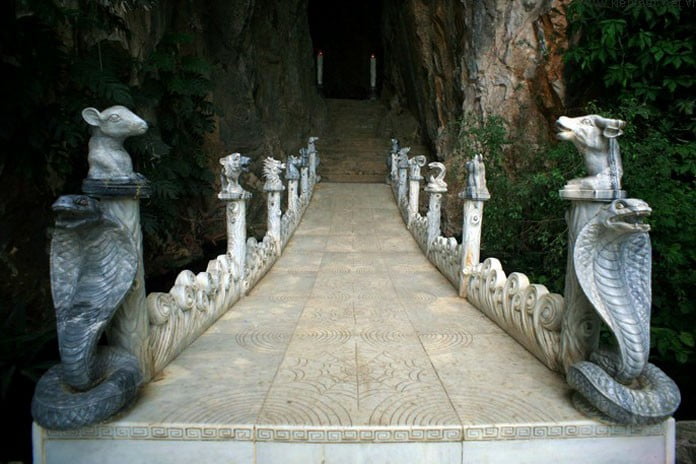 The marble mountains between Danang and Hoi An are a popular attraction because of the unique cave formations and the pagodas carved into them. One cave stands out in particular, though: Hell Cave. Located in Water Mountain, the largest of the five marble mountains, visitors must work their way past statues of demons and crocodiles before ascending into the light to escape.
Suoi Tien Cultural Theme Park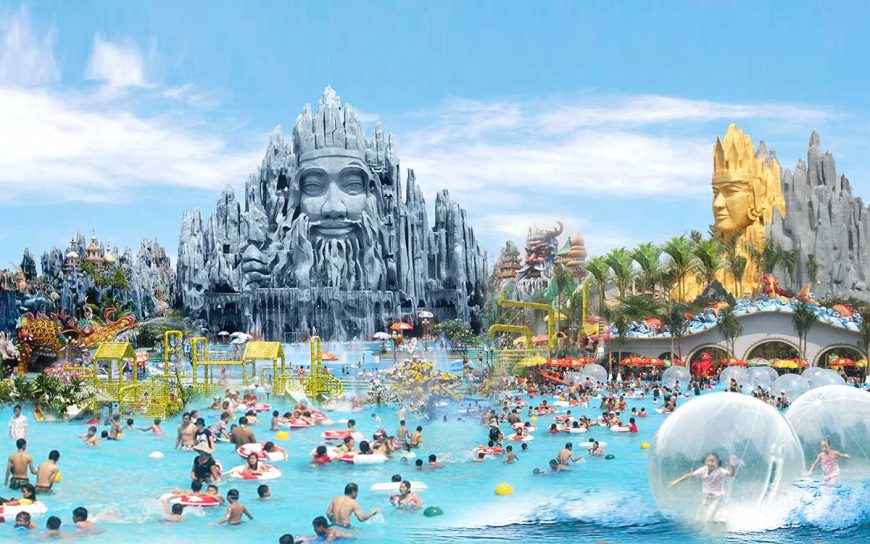 There are some pretty strange Christian theme parks around the world, but what about Buddhists? In Ho Chi Minh City, you'll discover a place where many Buddhists go to show their devotion – and where you can feed 1,500 live crocodiles with meat slung from fishing poles.
Snake Village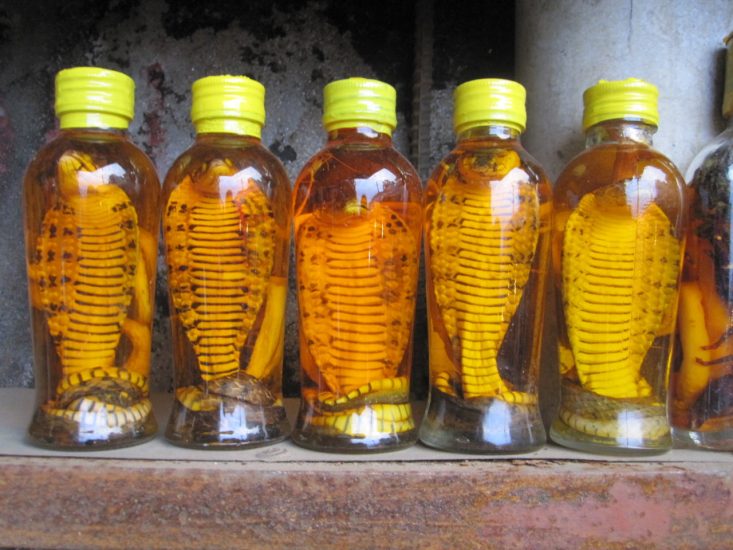 Ever had a shot of snake liquor? How about the stir-fried snake? If you're into weird meals then head to Le Mat village near Hanoi, and for an extra dose of unusual, ask to swallow a still-beating snake heart.
Lang Biang Mountain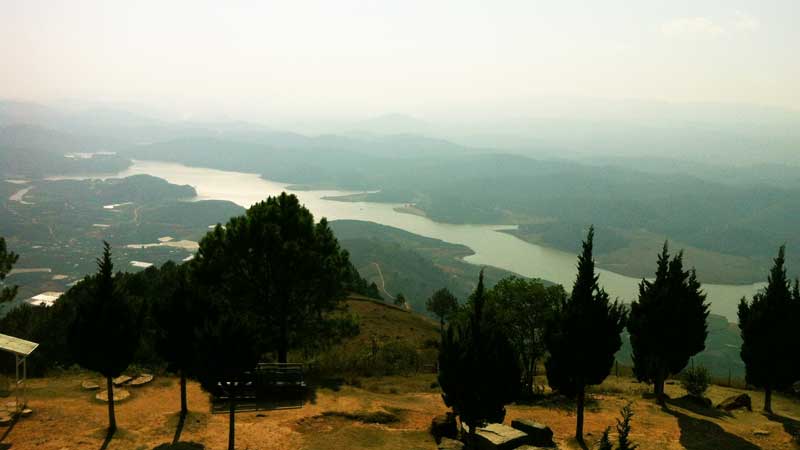 Considered as the Da Lat's rooftop, Lang Biang mountain is famous for its spectacular nature, as well as its marvelous view of the whole wide area of Dalat City, the forest, the rivers and houses of tribal people. Climbing to the summit of Lang Biang mountain near Dalat is actually quite an enjoyable experience. And the outstanding part is down in the parking lot, where some enterprising folks have painted their horses to look like zebras. Strange, but interesting somehow!
Hanoi's Train Street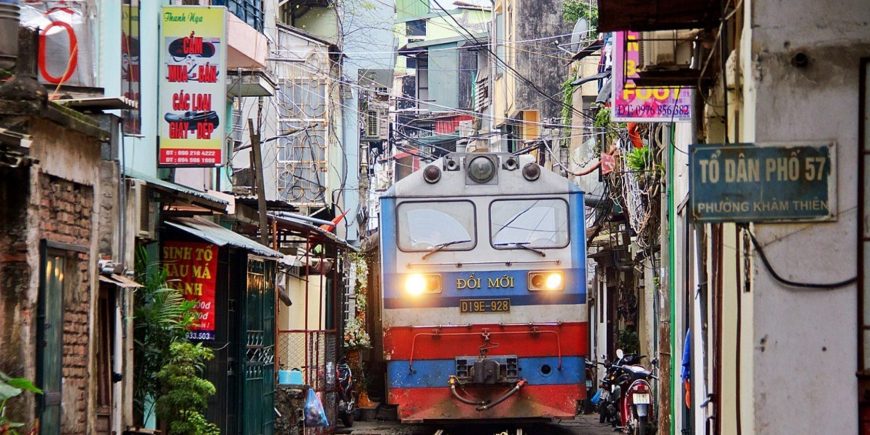 Could you imagine a life with a train rumbling by your front door several times a day? Believe or not, for hundreds of families in Hanoi, this is just part of their daily life. To get the full experience, we recommend you try to be around when the train goes by, which only happens twice a day. You feel the vibrations inside your sternum. And it is a definitely cool post on your Instagram with the hashtag of #unbelievable (maybe).
Vung Tau Jesus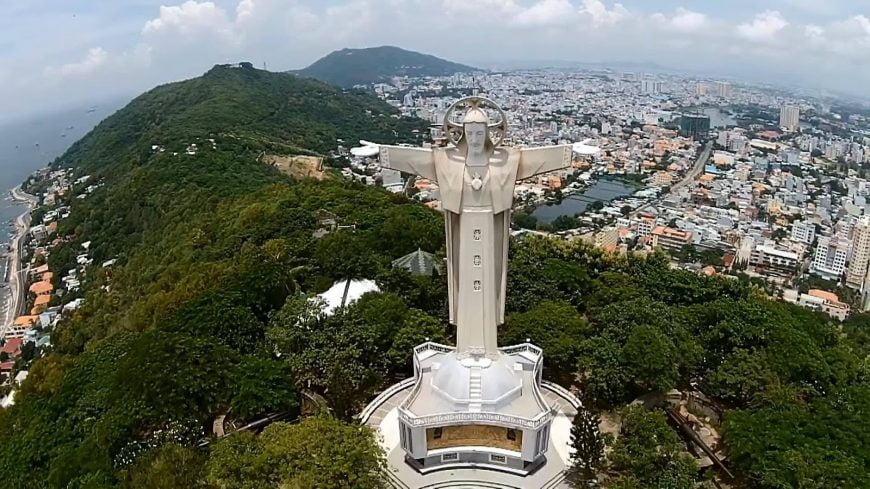 Although there's a sizable Catholic population in Vietnam, many visitors may still not expect to come across a mammoth Jesus statue. So a day trip to the pretty beach town Vung Tau (near Ho Chi Minh city) can change your opinion, as here is where you will find found a 32 meter (105 feet) cement Christ with arms spread out to the sea. It's an odd sight, that's for sure. And it's even taller than Rio's Christ the Redeemer. A spectacular beach view from the top of the place!
Let Us Help You Plan Your Vietnam Trip.
Don't let the planning stress you out. Tell us your travel ideas and our travel advisors are very glad to give you suggestions and guidance for your trip planning. We can tailor-make your trip according to your interests and requirements, and help to create the best Vietnam vacation for y