Reasons that make a Thailand trip better than any Psychology session

The initial purpose of any holiday is getting away from the daily stressful life. Your boss will not stop screaming? And your email box is full of hundred emails with the "DEADLINE" title? Don't waste your money on any psychology session, as Thailand is doing a great job as the best medicine for many travelers' soul. Check all the reasons below.
After several Thailand vacation, I think I have known the reason why they call this is "Land of Smiles". All you need to do while being here is smiling. Every landscape seems to be brought out from a postcard. You can enjoy nearly every high-standard thing without worrying about breaking the bank. The locals are as warm as the sun above their head. And, the food, the food is indescribable.
Not sold yet? Consider these points for your mind, heart, and body.
Food can heal!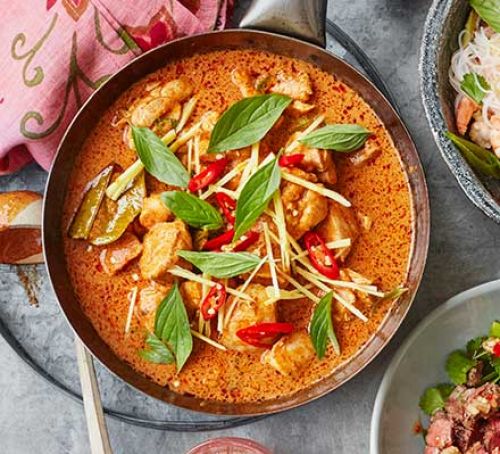 Food always can heal, especially Thailand food, even with the worst broken soul. This country is considered as the foodaholic mecca for years. You have everything you can imagine on the table, from the delicious salad, soup and authentic Thai curry to … insects as snacks. It's a big misunderstanding thing to consider that Thai cuisine is always spicy. In fact, the culinary art of this country focuses on light, healthy, delicately fragrant and full of vegetables. The food varies from region to region, which means there are thousands of soups, curries, and salads to get to know. And no matter what part of the country you visit, you're going to have some sublime meals.
The best part is the food price. Once you see the price column on any restaurant menu, there's one though popping up: "I am able to eat the whole country". And that's the restaurant, could you imagine how cheap the street food stalls are?
Five bucks for a great massage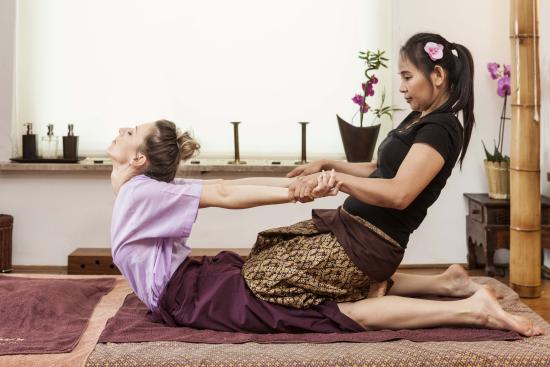 Thai massage is world-renowned, and you can have the experience for as little as $5. From popup massage parlors at public beaches to ornate high-end spas, you'll find a variety of places to help you get the therapeutic massage you've been needing. You even can learn the Thai massage yourself, with several courses being offered throughout the country.
The beaches are super-amazing
Thailand's thousands of beaches prove that all the amazing pictures on Instagram and Pinterest are exactly what you see, if not better. Crystal blue water, white sandbanks, palm-fringed coastlines. Paradise maybe just at this level. You are "forced" to feel relax, seriously. Phuket, Koh Phi Phi, Koh Samui, Koh Phangan, Koh Tao, etc. It may take days to count all of them. Phuket is obviously the star in any beach dreamer's list. It can rival even the top-class islands like Hawaii or the Caribbean. Each of the other ones has different perks; for example, Koh Tao is best for those interested in diving, while Koh Phangan is best for those who want to party. And referring to the party, yes, we are referring the world-famous "Full Moon Party" which you will never, ever forget once you participated in.
When you're tired of the beach, you can head to the mountains
When you take enough "vitamin Sea" in your system, don't feel bored quickly. There is a huge mountainous area available there for your Thailand holiday. This nation has some of the most beautiful and lush ones you've seen. From the jungles and elephants in Khao Yai National Park to the famed lake of Khao Sok in the south, to the famous jungle and hill tribe treks near Chiang Mai, you can get your tropical jungle fix very easily here. They may not be the wild and untamed jungles of some places in Borneo or the middle of Africa, but they still offer amazing views, dense forests, waterfalls to cool off in, and an interesting variety of wildlife.
There's no shortage of festivals for you to participate in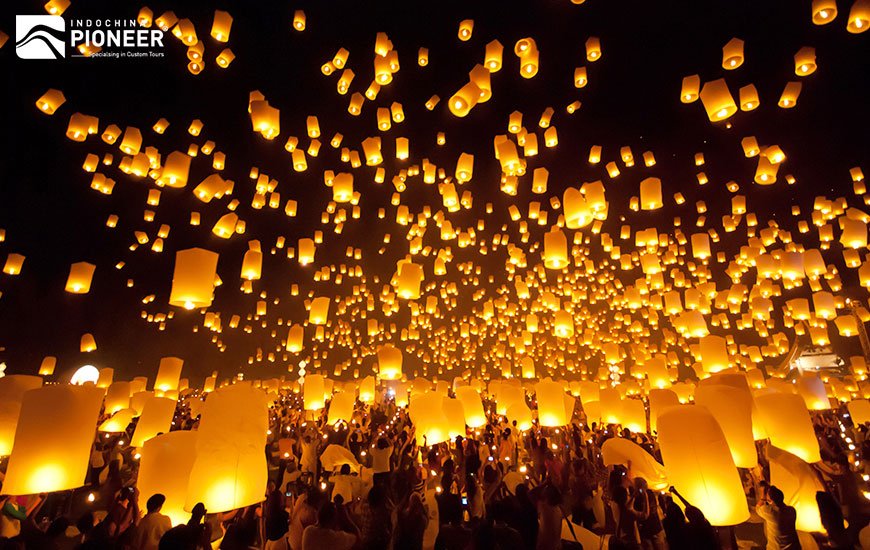 Thailand's many festivals and celebrations connect ancient customs with modern interests. Take Songkran, for example. Locals head to temples and visit family members in other provinces, and pretty much everyone in the country engages in the ensuing nationwide water fight. Another iconic celebration is the Vegetarian Festival, which is particularly interesting in Phuket Town; the old Jui Tui Shrine is majestic at night, and the nearby streets have too many vegetarian street food stalls to count.
There are tens of thousands of temples here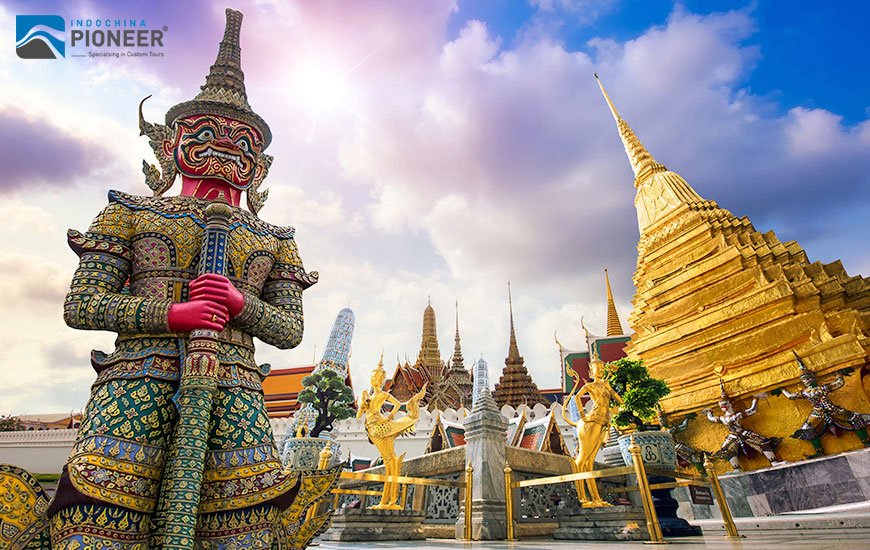 According to the Office of National Buddhism, there are over 40,000 Buddhist temples in Thailand. The country is roughly 198,000 square miles, so that's about one temple for every five square miles. And there are many temples can take your heart from the first sign. For example, Wat Pho in Bangkok – the oldest and largest temple complex in Thai Capital. It is additionally known as Thailand's first public university, and often considered as the birthplace of traditional Thai massage. Or Wat Phra Kaew – one of the most picturesque in the country. It houses the Emerald Buddha, carved from a single piece of jade over 500 years ago. The walls of the temple are decorated with murals depicting 178 scenes from the epic Ramayana — which still doesn't capture the whole thing, as this is a poem with thousands of verses.
The markets are a visceral experience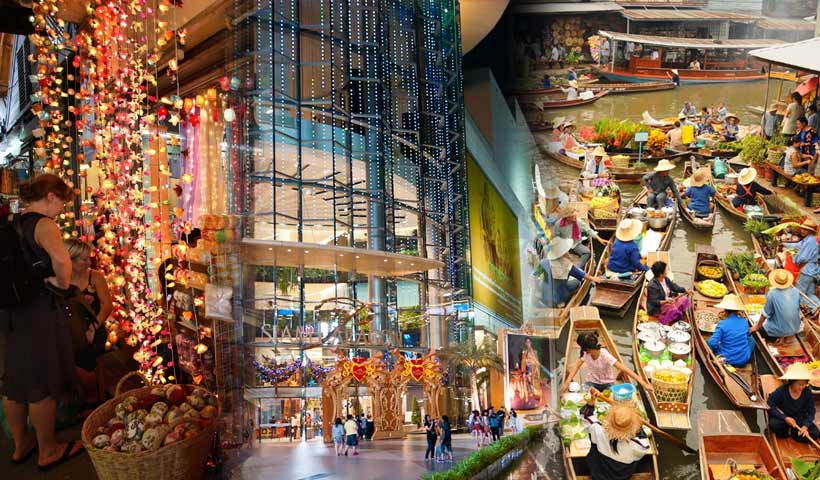 As a Shopaholic (which has finished the "Confession of a Shopaholic" series by Sophie Kinsella like a thousand times), I strongly believe that there is absolutely no-single-dull-moment when shopping in my Thailand vacation. This country deserves so much the title of "Shopping heaven", and if there is any word being better than "heaven", I must be in the first group that votes "Yes" for Thailand.
The "Land of Smile" is a top shopping destination for both spendthrifts and penny-pinchers. If you know where to look, just about anything is available to buy; from traditional Thai pottery and handwoven silks to gemstones and designer goods.
Thai markets are where it's at. From vintage clothing to exotic spices and local delicacies, most markets offer an array of items at affordable prices. Just visiting a market is a fascinating experience — between finding small treasures, haggling, and being swarmed by rich colors, fabrics, and textures, there's something about Thai markets that feel especially alive.