How To Make The Most Out Of One Week In Cambodia?

Cambodia is a fascinating country with a rich history, stunning natural beauty, and warm, friendly people. Whether you're interested in exploring ancient temples, relaxing on pristine beaches, or immersing yourself in local culture, Cambodia has something to offer every traveler. In this post, we'll provide the itinerary for one week in Cambodia so that you can explore the country's highlights, as well as some tips for making the most of your time in Cambodia.
Cambodia Is A Beautiful Destination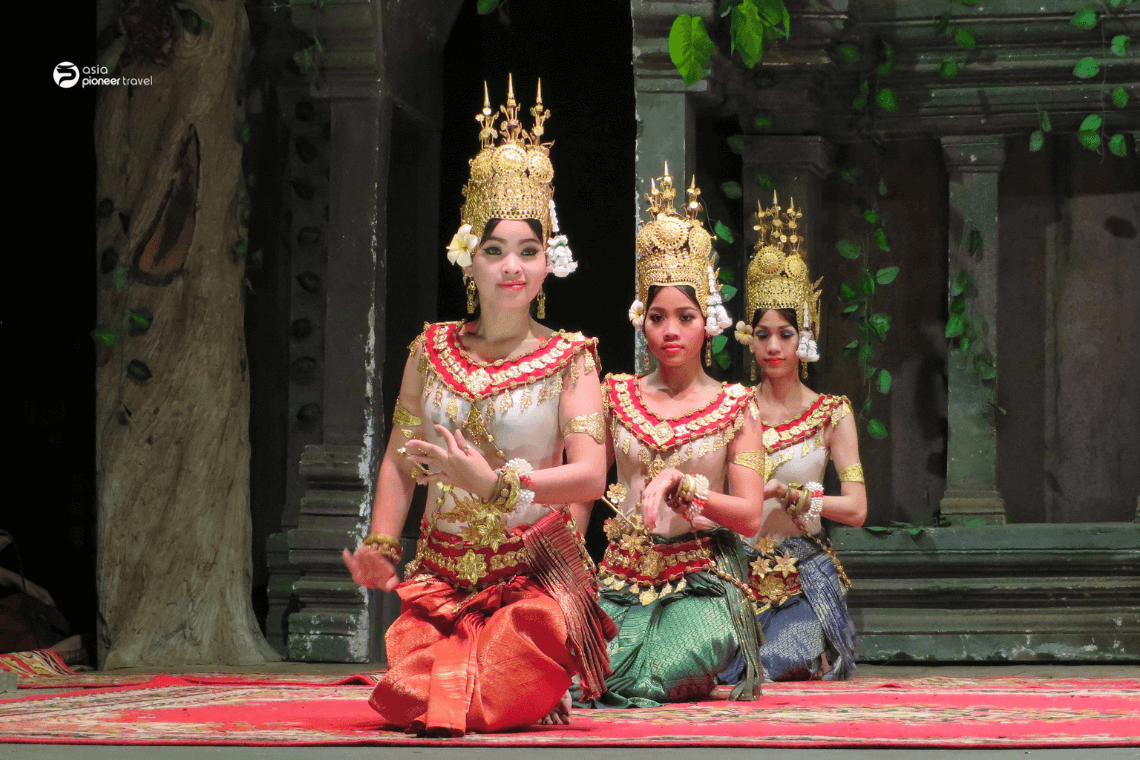 Cambodia is a country that boasts a rich history and diverse culture. From ancient temples to bustling markets, there's something for everyone in this vibrant country. Some of the top reasons to visit Cambodia include:
Angkor Wat: The temple complex, with its ancient architecture, stands as a remarkable and iconic structure, acknowledged as a UNESCO World Heritage site. For those traveling to Cambodia, it's an essential destination to explore.
Beaches: Cambodia boasts several stunning beaches, such as the renowned Sihanoukville and the tranquil Koh Rong island. With their crystal-clear waters and pristine white sand, these beaches offer ideal spots for unwinding and basking in the sun.
Local Culture: The culture of Cambodia is rich and varied, showcasing a vibrant array of traditional dances and delectable local cuisine. There is always something fresh to uncover and enjoy.
People: When traveling in Cambodia, you will be pleasantly surprised by the warm and hospitable nature of the locals. Their friendly and welcoming demeanor will make you feel like a part of their family, and you'll have the opportunity to make many new friends during your travels throughout the country.
History: Cambodia boasts a rich and intricate history, encompassing the Khmer Empire, French colonization, and the Khmer Rouge regime. Familiarizing oneself with this past can foster a greater appreciation for the country's present and future.
Itinerary For One Week In Cambodia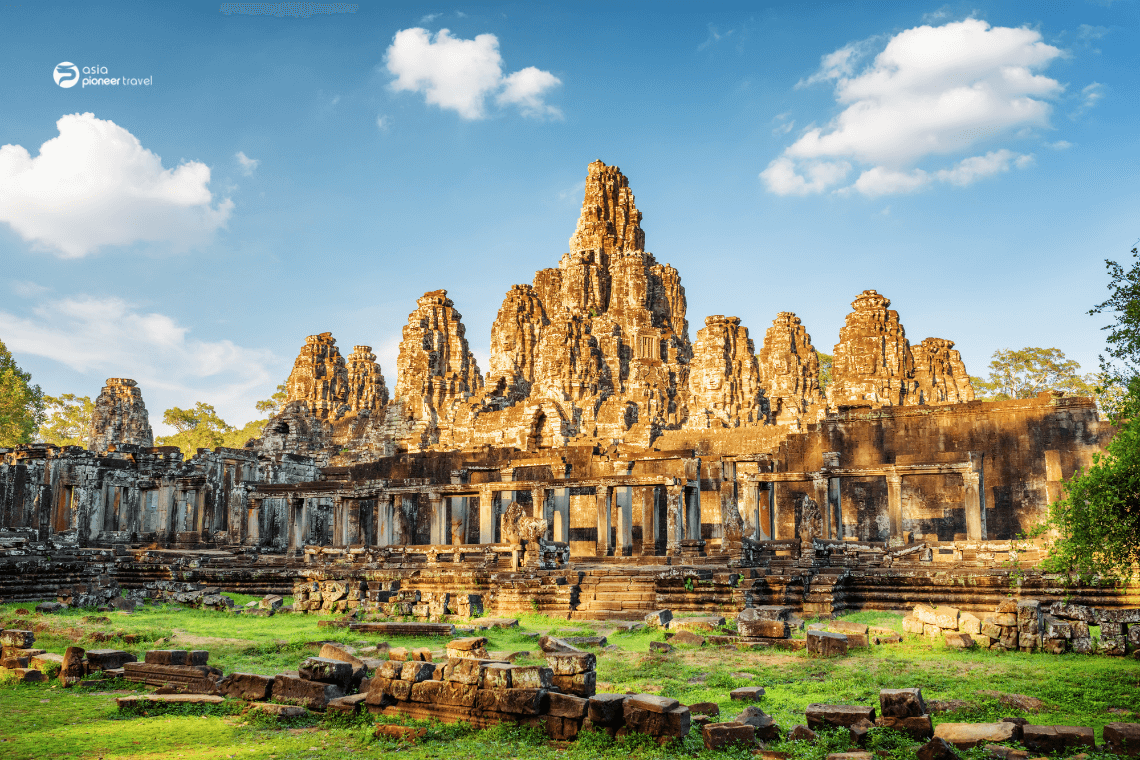 *Note: This itinerary is inspired by our "Cambodia's Ancient Temples & Pristine Beach" Tour.
Day 1-2: Siem Reap
Siem Reap is a city in Cambodia and is known as the gateway to the Angkor Wat complex. It is a great place to start your one-week itinerary in the area. Spend your first two days exploring the temples and ruins of Angkor, including the iconic Angkor Wat, the Bayon temple with its many smiling faces, and the Ta Prohm temple, which is overgrown with trees and vines.
There are many ways to explore the complex, such as hiring a tuk-tuk driver or renting a bicycle. Take your time to appreciate the stunning architecture and intricate carvings that are found throughout the temples.
Day 3-5: Sihanoukville and Koh Rong
After immersing yourself in the rich culture and history of Siem Reap, take a break and head to the beautiful beaches of Sihanoukville and Koh Rong.
Spend three days exploring the city of Sihanoukville and its beaches before taking a ferry to Koh Rong island, relaxing on the white sand beaches and swimming in the crystal clear waters. Take a stroll through the island's lush forests and immerse yourself in nature. It's the perfect place to unwind and recharge before continuing your adventure in Cambodia.
Day 6-7: Phnom Penh
Finish off your one-week itinerary by heading to Phnom Penh, the vibrant capital city of Cambodia. Take a day to visit the stunning Royal Palace, which features beautiful architecture and gardens, and the National Museum, where you can learn about the country's rich history and culture. Head to the Killing Fields in the afternoon, a somber and thought-provoking reminder of the country's tragic past.
The next day, explore the bustling markets of Phnom Penh, where you can find a variety of goods, from local handicrafts to fresh produce. Be sure to sample some of the delicious traditional Cambodian cuisine, which features a blend of Southeast Asian flavors and influences.
Tips To Make Your Cambodia Trip Wonderful
Respect Local Culture: Show respect for Cambodia's rich and unique culture. To do so, it is advisable to dress modestly and be aware of local customs and traditions. Learn about their etiquette in this article, "A Guide To Cambodia Etiquette For Travelers".
Stay Hydrated: It's crucial to keep yourself hydrated due to the hot and humid climate. Make sure to drink ample amounts of water and always have a reusable water bottle with you. For more information about Cambodia's weather, check out "Best Time To Visit Cambodia".
Bargain at Markets: In Cambodia, bargaining is a prevalent custom, particularly in markets. Negotiating for a reasonable price is acceptable, so don't hesitate to do so.
Be Cautious: When traveling to Cambodia, exercise caution despite the country generally being safe. Ensure that you keep your valuable possessions close and remain aware of your surroundings at all times.
Learn Some Khmer: Although English is spoken by many in Cambodia, taking the effort to learn some basic phrases in Khmer can significantly enhance your ability to build relationships and demonstrate respect.
Cambodia is a beautiful and fascinating country that's just waiting to be explored. Whether you're interested in history, culture, or just relaxing on the beach, there's something for everyone in this vibrant and welcoming country.
Following this itinerary and these tips can give you an unforgettable experience in Cambodia. Remember to always be respectful, open-minded, and adventurous, and you're sure to have a fantastic time in this beautiful country.
Book your upcoming trips with Asia Pioneer Travel – The Best Travel Agency in Vietnam!
Asia Pioneer Travel has over 14 years of experience in the tourism industry and has established itself as a premier, reputable, tailor-made travel agency in Vietnam and Asia. We constantly pay close attention to and comprehend the demands and preferences of our customers, enabling the creation of excellent holidays. After taking our bespoke tours, many customers have told their friends and family about them. Because our customers deserve it, we consistently strive to assure them of complete satisfaction.