Best Time To Visit Cambodia

If you're wondering when to visit Cambodia, you should know that there is no bad time for a trip to this lovely country. Cambodia is warm all year, but due to its monsoon climate, it has two distinct seasons: wet and dry. However, the dry period is divided into two distinct seasons: hot and cool. Regardless, the weather is likely to be scorching all year!
This guide will help you pick the best time to visit Cambodia so that you can still enjoy the entire adventure without being disrupted by the weather. 
Cambodia Climate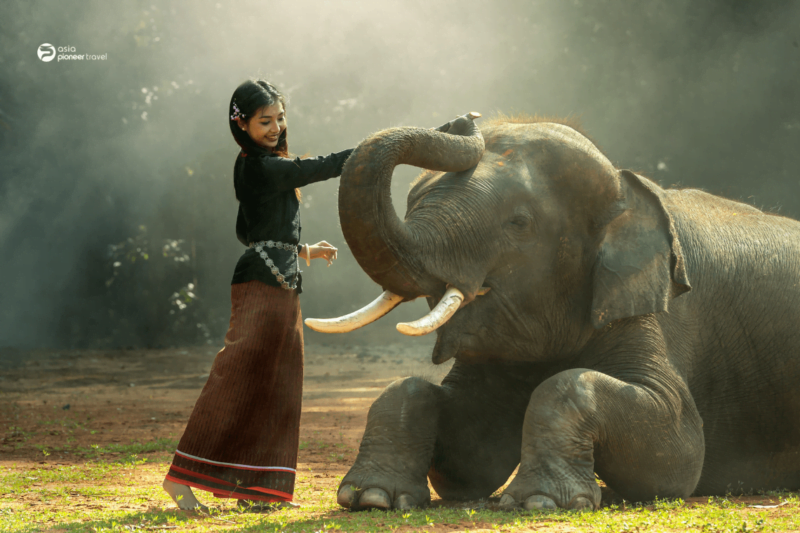 When deciding when to visit Cambodia, consider the weather changes. The best time to visit Cambodia depends on the plans you have and whether you intend to avoid the rainy season.
The weather is hot all year, but it is burning in March and May, when temperatures may reach 32°C and even more. The weather is dry in December and January, although the temperatures are significantly lower – 25°C – 30°C (77F – 86F) is typical at this time of year. The milder months of the year, between November and February, are the busiest for tourists. Warm enough to enjoy the sun by the shore yet cool enough to explore the temples comfortably.
From May through October, the country receives around 75% of its yearly rainfall. The rainy season is humid, and the temperatures remain high.
From May through October, the southwesterly monsoon delivers heavy rains, high humidity, and brisk winds. The sunlight is a result of the northeasterly monsoon. The country of Cambodia has hot weather from November to April, with average highs of about 32°C (89°F).
The rain might be heavier and more frequent between September and October. For some, this is the perfect time to visit Cambodia because it is naturally quieter. Flooding is a concern during the wet season, which might have an influence on road travel.
Best Time To Visit Cambodia
In between November and April is the dry season.
Due to the milder (about 25°C) weather in November, it is a very popular month for travelers. If you prefer to explore the many monuments, marketplaces, and temples on foot since it's less congested, this is the perfect time to go. The Cambodian Water Festival typically occurs this month as well. In Phnom Penh, it is customarily observed over three days with concerts and boat races.
Although it is dry and a great time to travel to the southern islands, December and January are also busy months in Cambodia. In March and April, temperatures start to increase to 30°C or higher. It might be rather humid for touring in March and April. It is one of the most important holidays in Cambodia, and it is observed in April.
December – February
Due to the cooler weather, the months of December through February are popular times to visit Cambodia. Even though January is often the coolest month of the year, average highs still range from 25 to 30 degrees. It can be the ideal time to go on a trip into the forest, visit the Temples of Angkor, or browse the vibrant marketplaces.
It's a great time of year to explore places like Siem Reap, Phnom Penh, and Battambang because of the somewhat cooler weather. Less humidity makes it a bit easier to tour temples, marketplaces, and museums. Everything is busier because it's one of the finest seasons to visit Cambodia.
Since December to February is prime travel season, you should plan to make your hotel reservations sooner rather than later. The lodging is typically more pricey as well. Booking in advance is advised because Christmas is a popular time to visit Cambodia. Additionally, you must be ready for crowds in primary tourist destinations. During this period, Angkor Wat tours may get quite crowded. If you wish to see lakes, rivers, or the Tonle Sap floating communities, December is a wonderful choice because they are typically still populated after the wet season.
Events: Liberation Day (7th January)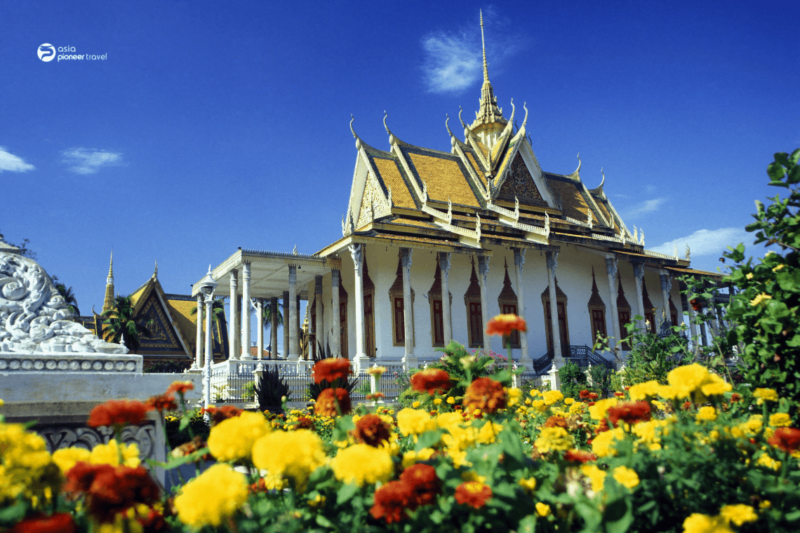 March – May
March to May equals springtime in Cambodia.
You can enjoy the sunshine and the beautiful beaches of Cambodia in the spring. It could be the ideal time of year to travel to Cambodia if you're looking for a beach vacation in a tropical paradise. At this time of year, travelers are drawn to the southern islands, Kep, and Kampot. The tranquility of Kampot and its relaxed atmosphere contribute to its allure. You may visit the surrounding towns of Kep and Rabbit Island at this time of year, or kayak and paddleboard along the Kampot River. Additionally, the beautiful sky makes it the ideal time of day for a boat cruise.
Koh Rong, Koh Rong Samloem, and Koh Ta Kyiv can all be reached from Sihanoukville. Although there are several busier beaches like Ochheuteal Beach and Serendipity Beach where you may party from sunset to dusk, tranquil Koh Ta Kyiv nevertheless remains a serene, unexplored area.
Mid-April sees three days of the Khmer New Year. Since many Cambodians travel back to their home provinces to celebrate with family, the majority of the city's top attractions, museums, and restaurants close during the holiday in Phnom Penh. There are frequent events in Siem Reap as well. Families reconnect in the country, and they celebrate. You should reserve accommodations well in advance because it's one of the busiest holidays of the year.
Events: Chaul Chnam (Cambodian New Year) (13th-16th April); Visak Bochea (Birthday of Buddha) (10th May); Royal Ploughing Ceremony (13th May); King's Birthday (14th May).
June – August
As mentioned, this is when the rainy season in Cambodia takes place.
Even during the rainy season, Cambodia may be visited at its finest. It's also referred to as the "green season" since the countryside is in bloom. It's a wonderful opportunity to witness the environment as a lush green sanctuary while Cambodia is in full bloom during the rainy season.
During the rainy season, it doesn't always rain, making it feasible to see some of Cambodia's top attractions without fighting the throng. Families that need to visit Cambodia during school breaks may find that summer is the ideal time to do it. Wherever you choose to go, everything is quieter.
During the summer, flooding on Cambodian roads can be a concern, making driving more slower even if you can still get everywhere. Particularly in rural areas, mud can lead to road closures.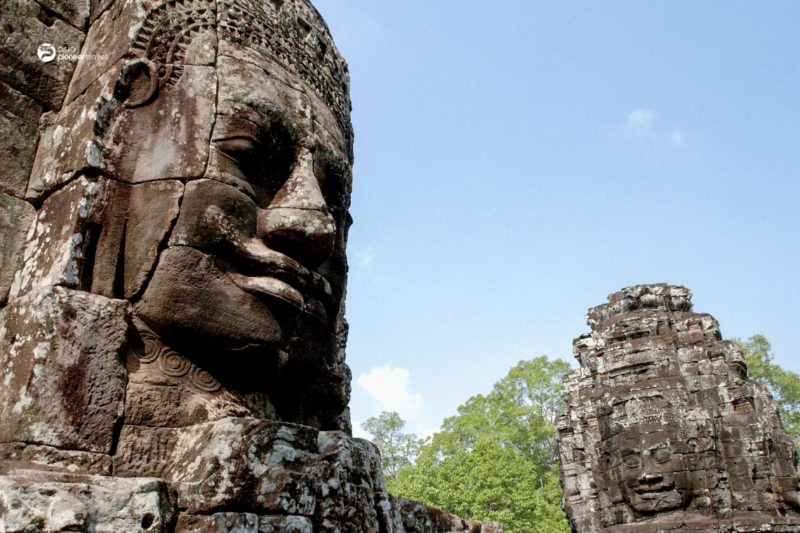 September – November
Under the daily downpour of rain, the nation turns into a soggy expanse of tropical green in September and October. Although flooding is frequent and dirt roads can turn into dirt, it's an interesting time to travel across the country. Even while the rain might create practical difficulties, it can also be a great time of year to view Cambodia's breathtaking beauty.
There is less rain and colder temperatures in November. As the monsoon season comes to a close, many travelers find this to be a popular time to go. A excellent time to explore the Tonle Sap floating markets, and Angkor Wat is less crowded than in December and January.
Events: Pchum Ben (Ancestors' Day) 15-day festival (dates vary); Bon Om Touk (Water Festival) 3-day festival (dates vary)
Book your upcoming trips with Asia Pioneer Travel – The Best Travel Agency in Vietnam!
Asia Pioneer Travel has over 14 years of experience in the tourism industry and has established itself as a premier, reputable, tailor-made travel agency in Vietnam and Asia. We constantly pay close attention to and comprehend the demands and preferences of our customers, enabling the creation of excellent holidays. After taking our bespoke tours, many customers have told their friends and family about them. Because our customers deserve it, we consistently strive to assure them of complete satisfaction.