Need ideas for Southeast Asia leisure trips? Here're our suggested destinations

The increasing busy and high-speed lifestyles that many of us have to face each day make relaxation holidays quickly become a trend in the tourism industry. Hawaii, Venice or Zurich sounds really cool. However, if you want to look much further, Southeast Asia will be an interesting choice – the charming land hiding so much mysteries, comprising many ultimate cultures and providing excellent tours at a more affordable cost.
So where should we go to find the most relaxing destinations in your Southeast Asia vacation? Wandering the land with us to discover:
Koh Samui, Thailand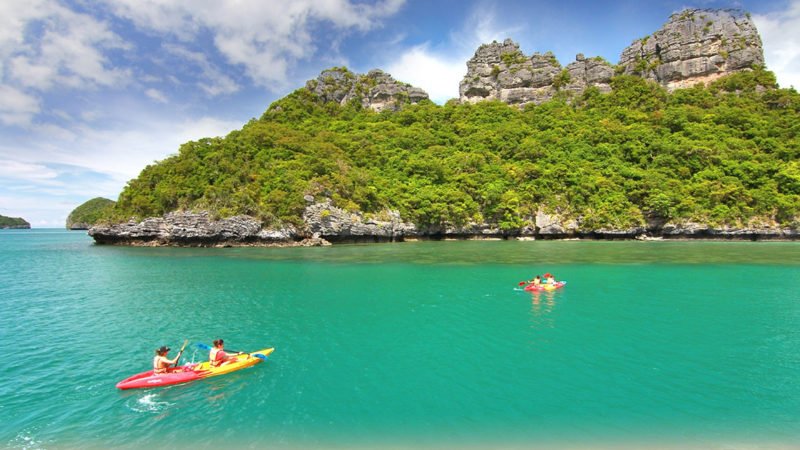 Thailand is the first name travelers think about when it comes to Southeast Asia. And in case you are looking for a relaxing luxury retreat in this country, the island gem Koh Samui is the answer. Koh Samui reputation is built up as one of the most desired destinations for travelers and luxury holidaymakers alike for generations.  The island is super stunning with perfect white sand beaches, tropical weather and delicious Thai cuisine there are lots of things to do in Koh Samui including visiting the big Buddha temple at Koh Faan or the stunning Namuang waterfall. When looking for a place to stay in Koh Samui, there are a wide variety of options to suit your interests from beachfront bungalows to hotels and luxury villas for rent.
Check all our Thailand tour packages here: https://asiapioneertravel.com/our-tours/thailand-tours/
Si Phan Don (Four Thousand Islands), Laos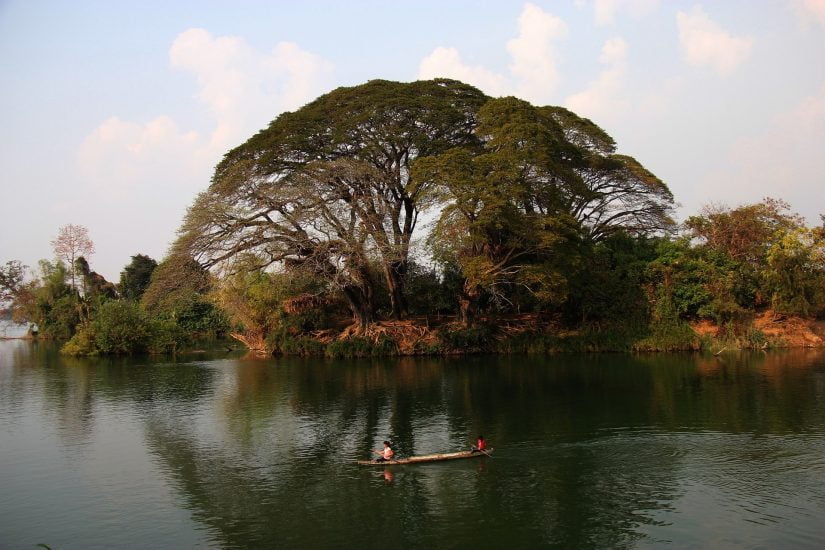 Laos is considered the most serene country in Southeast Asia, and the southern region of this nation hides a perfect place for anyone looking for leisure: The 4000 islands. This place truly represents the "tranquility" definition. Crystal waterfalls, lush paddy fields, exotic temples, and monks. They are all elements painting the perfect picture of 4000 islands. The kinds of activities that you can get up to in this place of paradise include cycling, swimming, tubing, boat cruises, kayaking, and dolphin spotting, although many forsake these and pass the days relaxing in a hammock.
Check all our Laos tour packages here: https://asiapioneertravel.com/our-tours/laos-tours/
Macleod Island, Myanmar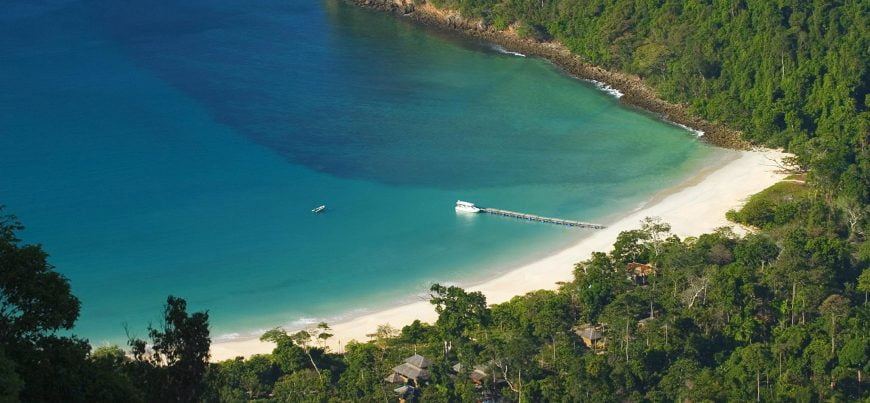 To describe Macleod Island, the sleeping beauty located in the Mergui archipelago off the southern tail of Burma, we only have some short words: "Simple, and beautiful". This place is absolutely created by Mother nature for people who want to find pure leisure in this world. The island is isolated with only one resort, immaculate beaches, incredible diving spots, and uninterrupted nature. Macleod boasts an excellent PADI standard dive school; rainforest trails introducing guests to the wilder side of island life and a mountain trek offering some of the best island views.
Check all our Myanmar/ Burma tour packages here: https://asiapioneertravel.com/our-tours/myanmar-tours/
Hanoi, Vietnam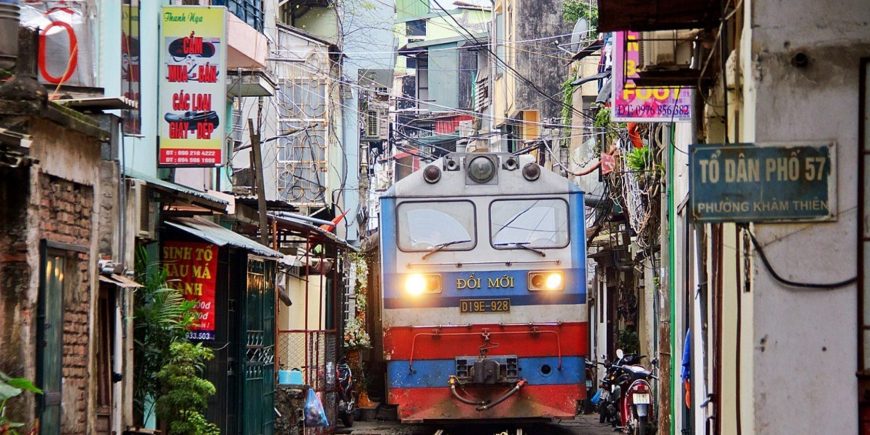 Although Vietnam in general, and its capital – Hanoi, in particular, is facing the rapid transformation as a result of economics and foreign culture integration, there are things remaining forever in this city. And the new things, together with the old things make Hanoi become a unique combination of past and present. You can stand in a crowded street, look up to skyscrapers, but still feel the past stream flowing softly through. And that's the moment you realize, this city is such a great deal for the intrepid traveler from the charming historic buildings and cultural attractions of the Old Quarter to tourism fuelled modern developments and attractive open spaces. Hanoi offers some of the best restaurants in South East Asia serving up a combination of traditional Vietnamese food with influences from French cuisine. You can dine in unique and wonderful cafes and restaurants at almost every corner, sample market wares, discover an evolving art scene, and then sleep soundly in a little luxury for the very little cost.
Check all our Vietnam tour packages here: https://asiapioneertravel.com/our-tours/vietnam-tours/
Siem Reap, Cambodia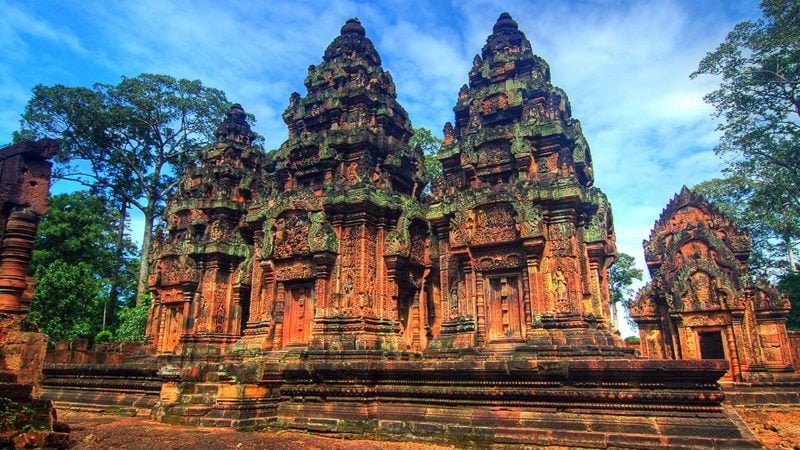 It will be a big mistake if we don't talk about the gateway to the ancient and magnificent temple complexes of Angkor in this list, as nothing beats the sunrise views against the backdrop of the breathtaking temples. However, Siem Reap is attractive because of not only Angkor but also many unique things, this beautiful town has reinvented itself as the epicenter of chic Cambodia, with everything from hip hotels, world-class wining and dining, and sumptuous spas, making it the perfect place to unwind and de-stress. Go further afield in Siem Reap Province to see a showpiece of rural Cambodian beauty. Explore floating villages and rare-bird sanctuaries or just cycle through the paddies as an antidote to the bustle of the city.
Check all our Cambodia tour packages here: https://asiapioneertravel.com/our-tours/cambodia-tours/