Myanmar is not only about temples, but also these fabulous beaches and islands

Myanmar, or the old name Burma, always stands strongly and mystically just like an old Asian myth thick book. You are eager to flip the book, but you are nervous, also. As you are afraid you can't resist the insanely wild beauty of this country. And in this chapter, we are not going through the familiar temple pages, but go on a journey discovering the sand and ocean parts: Beaches and Islands.
With the long-lasted "brand name" of Thailand and Vietnam, it should be no surprise that Myanmar beaches are less crowded with travelers than many of its Southeast Asian neighbors. Here are some of the most beautiful beaches and islands that you can add up to your Myanmar vacation.
Ngapali

Located on the Bay of Bengal coast in Rakhine State, Ngapali can be considered as the most famous premier beach in Myanmar, with gorgeous white sand, turquoise waters, and luxurious hotels. You are able to find many luxury names here, for example, Hilton, Aureum and Amata. Beach hoppers can not only enjoy the sun and relax under the palms but also participate in exciting local fishing boats; kayaking; snorkeling or scuba diving amongst the brightly colored fish; and cycling or motorbiking down the beach and around some of the local villages. You will be amazed by the exotic beachfront resorts here, and also the breathtaking landscape.
Ngwe Saung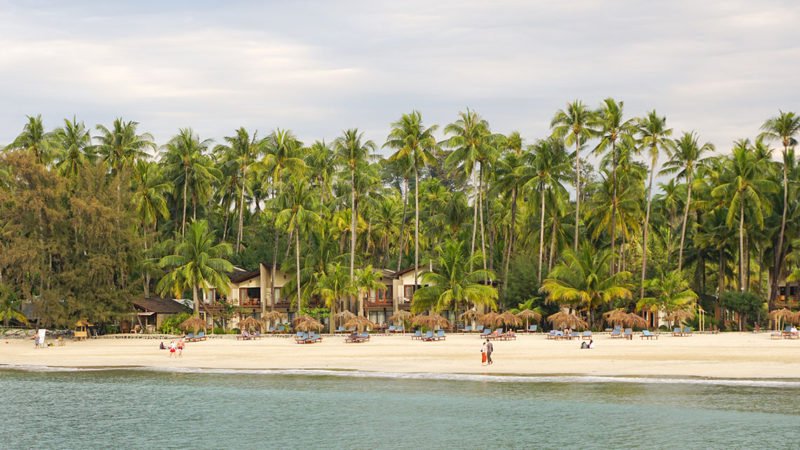 From a sleepy fishing village, Ngwe Saung today has become a popular choice for ex-pats and locals looking for a vibrant weekend getaway. To be considered as one of the most laid-back places in weeks Myanmar holidays, the real joy of Ngwe Saung comes from sitting back and taking in the sun's rays and amazing beach views or trying the catch of the day in an exotic local restaurant. You also have the opportunity of snorkeling by walking to the small island towards the southern end of the Ngwe Saung beach, which is accessible by foot when the tide is out. The panoramic views of the beach and out to the sea from its summit will surely not disappoint you all, our dear travelers.
Kanthaya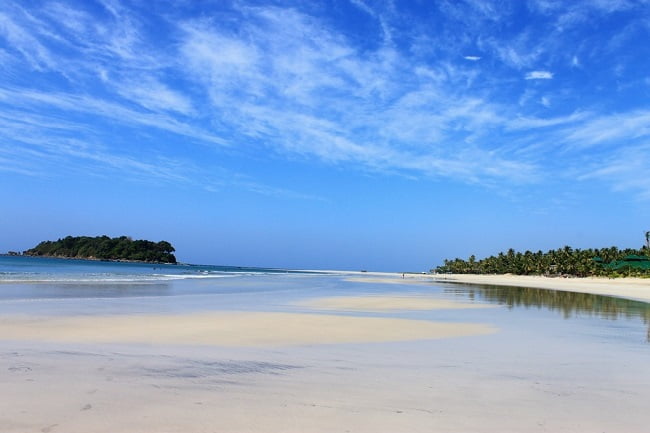 The Kanthaya beach, a.k.a "Pleasant Beach", is definitely the choice for true explorers as it is mostly undiscovered. Get ready to keep your heartbeat being stable, because after an 8-hour drive, the endless stretches of palm tree-lined white sand beaches are totally able to bring tears to your eyes. You can enjoy an ultimate private beach here, with the unlikely weary burden of facing any other foreigners. However, the accommodation at Kanthaya is still at a basic level, which is perfect for ones looking for the quite and the true beach paradise atmosphere.
Myeik (Mergui) Archipelago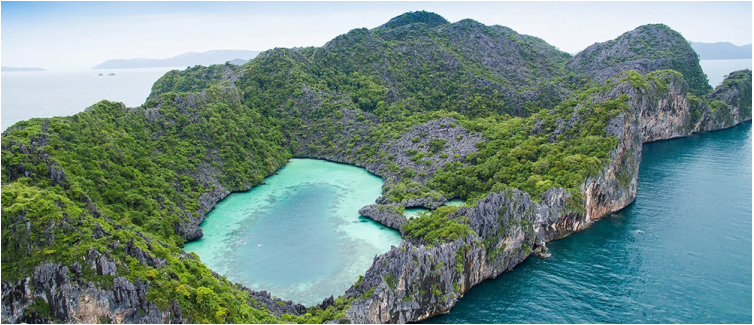 With a collection of more than 800 deserted islands, the pristine, flat and untouched for miles beaches, Myeik Archipelago is a state of dream of any diver's heart. The archipelago offers great opportunities for exploration and diving amongst spectacular marine life and untouched coral reefs, with yachts and cruise boats designed for that purpose. The white beaches are surrounded by jungle, full of birds, monkeys, and lizards. It is not just the scenery (underwater or over water) that makes the Myeik Archipelago such a fascinating place to visit: the Moken people, also known as the Salone or sea gypsies, are one of the most distinct of Myanmar's many ethnic groups, living a nomadic, sea-based life here. Myeik (Mergui) Archipelago is suggested to be put under a private tour for the full experience.