Let's go for a drink in Vietnam: Drinking is an art here

We have all known that Vietnamese cuisine is world-famous with a bunch of highlights including "Banh Mi", "Pho", "Bun cha" etc. but it seems like not everybody knows about the drinking culture of this country. In this charming land, drinking is also considered as a type of art, which is as sophisticated and diverse as the art of cuisine.
It is not an overstatement to say that Vietnamese drinking culture is the perfect showcase of the country's thousand-year history. Every sip you take in Vietnam can give you the taste of thousands of years of history and "East Meets West" cultural exchanges. You'll also be privy to Vietnamese ingenuity and the country's incredible bounty: drinks here make the most of ripe tropical fruit, fresh herbs, and even flowers.
While being in Vietnam, make sure that you don't miss these typical drinks:
Vietnamese Tea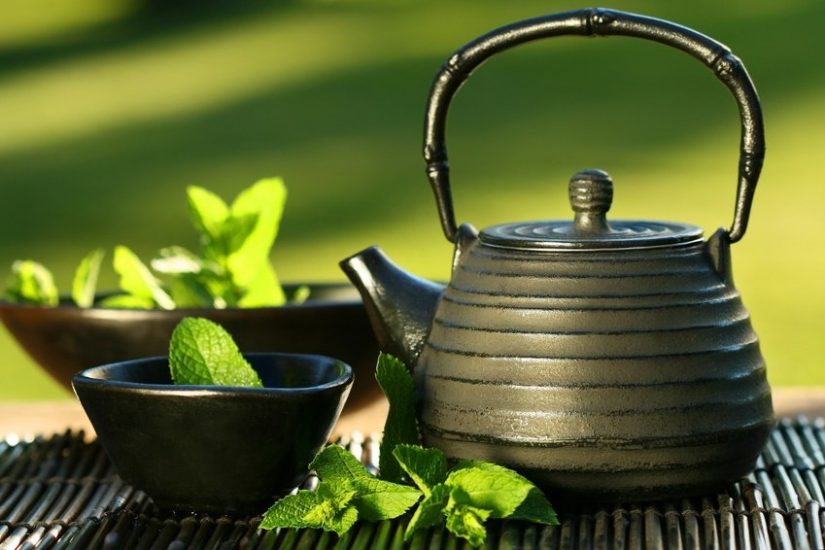 Tea – the symbol to convey the essence of Buddhism since the 11th century- is one of the signature product and drink in Vietnam for both daily consumption and exports. With the long tradition in Vietnam history, tea has been playing an important rule in Vietnamese daily life for a thousand years. If in the past, tea has a special philosophical value for scholars, it now has its own place in everyday routine for people from all walks of life. Tea today is used to bind people together. It is popular from homes to sidewalk stalls for friendly chats among neighbors or friends. It is also popular in an official conversation for a refresh mind and success ahead.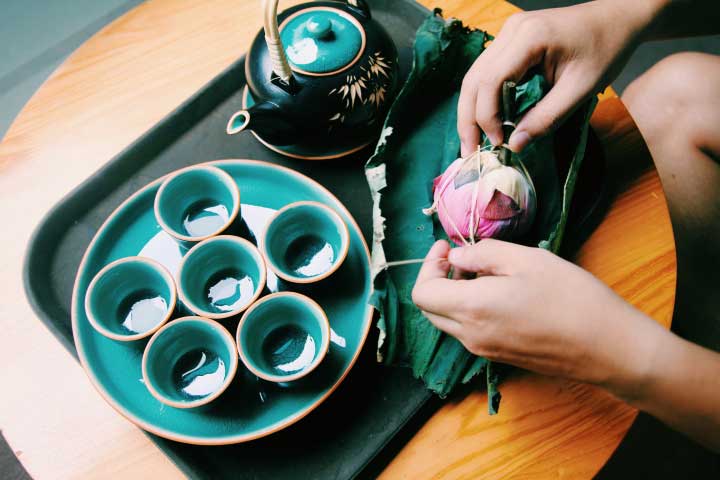 There are many kinds of Vietnamese tea which can charm any traveler, from the traditional lotus or jasmine scented tea, which you will need to spend time to get the full-taste, to the young and dynamic fruit tea and flavored milk tea which can be take-away. The process to create the perfect lotus teapot will amaze you for sure. Traditionally, workers will row out to the lake in the middle of the night when nectar of the lotus is at its fullest. Then, they will carefully open up all petals of the flower, fill it with green tea leaves (without making it wet), tie the petals together tightly with string, and let tea sits and absorbs the scents overnight. To collect the tea, workers have to row out to the lake again in the morning, open up the flower petals, and harvest the natural lotus scented green tea. Due to the natural process of making lotus tea, it is considered an art in Vietnam.
Vietnamese Coffee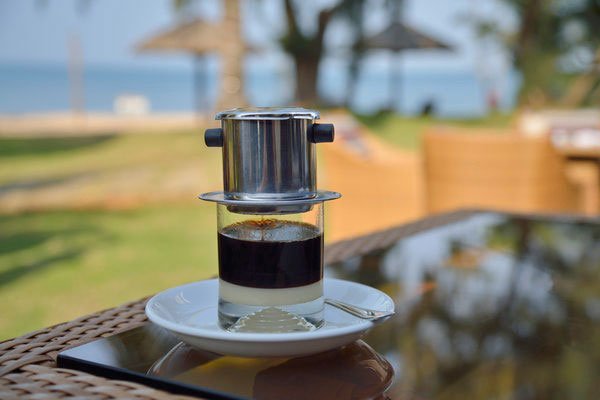 As one of the world's biggest Robusta coffee producer, Vietnam knows the exact way to make the most out of what they have. You will see someone enjoying a coffee in one form or another in every corner of Vietnamese streets. There are two typical types of Vietnamese coffee, one with condensed milk (called "ca phe nau/ ca phe sua"), and "ca phe den" (black coffee). Note that unless you specifically request "khong duong" (no sugar) or "it duong" (a little sugar), the black version will come with four or five teaspoons. You can also get your caffeine fix with a yogurt coffee or the Hanoian specialty, egg coffee, made with whipped egg yolk (which is wonderful in Hanoi's winter).
Spending couple of hours to watch the world go by and chat with friends some endless conversations while sitting on a small chair at a street-side stall or by the window of a blessedly air-conditioned coffee shop, with a Vietnamese coffee cup in your hand, definitely will be the best local experience you have ever had in your life.
"Sinh To"- Fruit Smoothie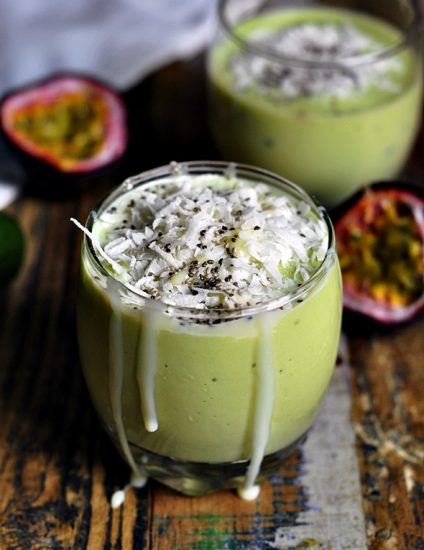 Smoothies fill everywhere in Vietnam, and we're not just talking strawberry, apple or banana. You'll find smoothies with fresh papaya, custard-apple, coconut, dragon fruit, passion fruit, all the tropical fruits you could imagine, along with ice and condensed milk or yogurt. They are affordable, tasty, lovely, colorful and they are soon your holy grail of drink. If you are not a fan of tea or caffeine, and an anti-alcohol, here it is, the "Sinh to" which is able to help you get rid of the hot weather and the tired feeling.
Fresh Beer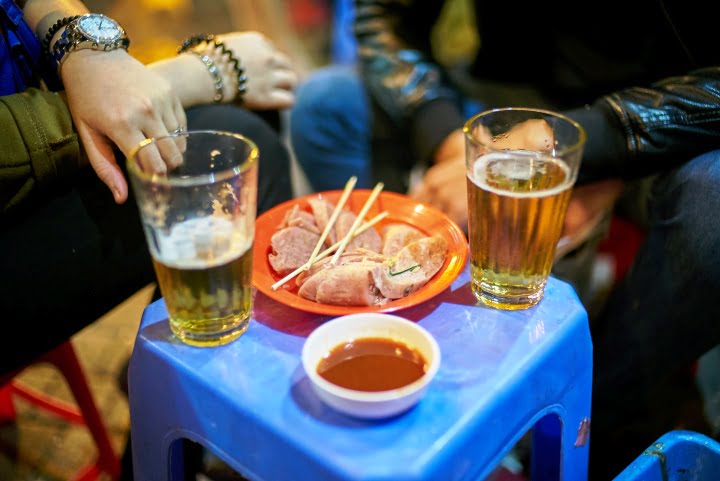 While you are being in Vietnam, fresh beer – "Bia hoi" is a must. Why? Because with only 05 bucks, you can get like nearly 20 glasses of it. Because it is a low-alcohol draft beer with a clean, crisp taste which will become slightly sweet flavor on top of your tongue after the finish. Because it goes perfectly with any types of local foods, such as prawns barbecued with chili and salt, clams steamed with lemongrass, green mango with a prawn-chili-salt dip, or coconut snails sautéed with butter and fish sauce. And last but not least, because it is a part of Vietnamese real culture, creating an opportunity for people to gather, eat, drink and chit chat, or you could enjoy it by yourself in a moody day and it will help you wash away all your sadness.
Let Us Help You Plan Your Vietnam Trip.
Don't let the planning stress you out. Tell us your travel ideas and our travel advisors are very glad to give you suggestions and guidance for your trip planning. We can tailor-make your trip according to your interests and requirements, and help to create the best Vietnam vacation for you.