Five Thailand Islands that You Definitely Want to Take a Look

For island hoppers, Thailand is among the best countries in the world to satisfy their hobby. Phuket or Koh Samui are not the only ones which bring Thailand the reputation. With hundreds of islands and islets scattered along its coastlines and several more in rivers and lakes around the nation, this country never let you down.
So let's take a virtual tour with us around this country to admire some islands that should be in your Thailand bucket list.
Koh Phayam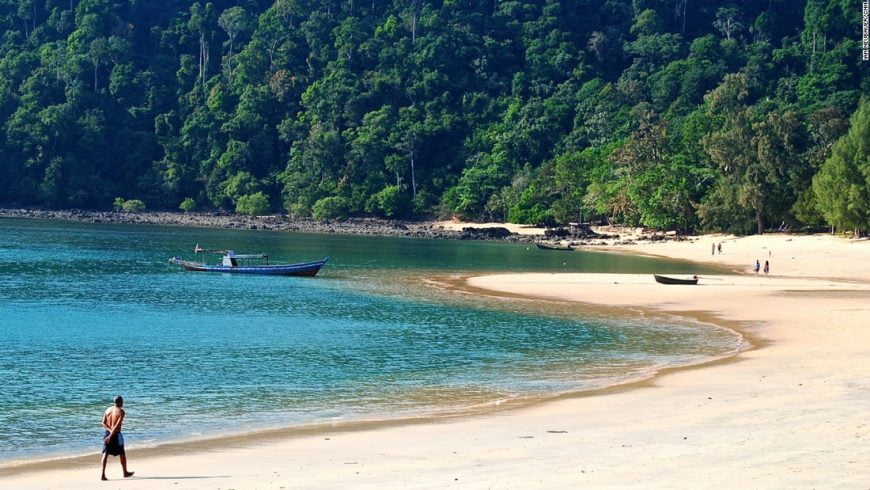 If you are looking for a complete quiet island, where no one can annoy you from a good nap under the palm tree, Koh Phayam offers a slow and enticing pace of life that takes you back to the Thailand of old. This island is totally isolated from the modern touch, as it will be difficult to find a good Wifi connection, only a few roads are paved, and the electricity will hit and miss sometimes. However, the landscape will not let you down. By exploring the quiet beaches around the island's perimeter, hike (or motorbike) along rugged paths through rubber plantations and forests, look out for hornbills and other interesting creatures, or simply laze on a hammock in the sunshine, you will realize there's no need of your iPhone anymore. The waters may not be the clearest around this island, but the relaxed way of life, lack of major development, and natural feeling make it beautifully different.
Koh Similan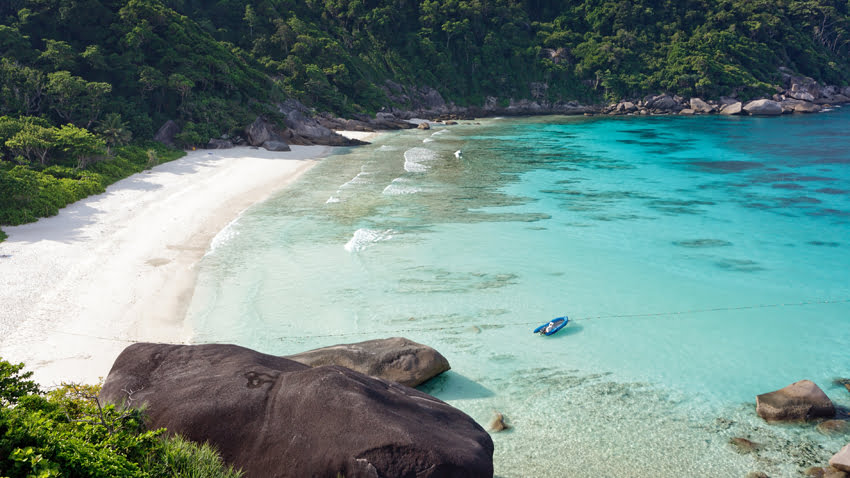 Koh Similan is rewarded as one of the islands with the most striking blue waters. You never know how much you love swimming and watersports until you meet Koh Similan. The clear, deep waters around the island are also renowned for offering some of the best diving and snorkeling in Thailand, if not the world. White sandy beaches, interesting rock formations, and the gorgeous sunset vista are plus points that make travelers throw themselves to Koh Similan in their Thailand trip.
Koh Yao Yai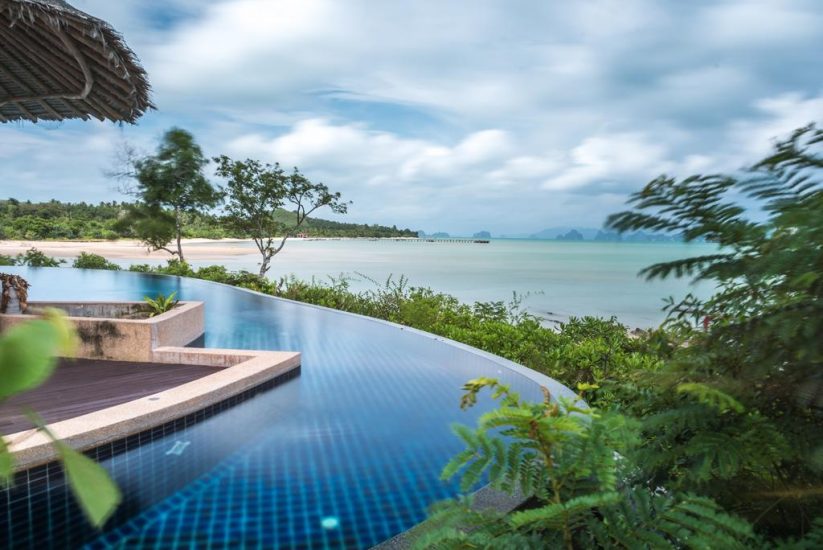 When you make your way from Krabi to Phuket, it is easy to find Koh Yao Yai – the larger, yet quieter, of two sister islands. If this island is one of the stops in your Thailand vacation, you will find in here both the comfort and the rustic charm. Sublime sandy beaches ring the island, with dense patches of mangroves that are perfect for exploring by kayak. Villages are largely comprised of traditional wooden homes on stilts, and the island's interior has many coconut groves and rubber plantations.
Koh Yao Noi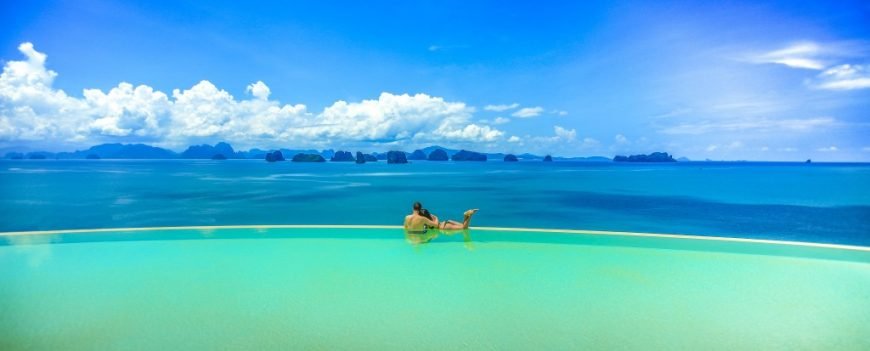 Koh Yao Noi can be considered as the "little sister" of Koh Yao Yai, which is a favorite spot for honeymooners and people seeking an idyllic setting with stunning views. Here is also the right destination for people who is willing to spend more on luxury. The resorts are spectacular in their own right, with gorgeous pools and opulent rooms. Away from the flashy resorts, however, you'll find a laid-back way of life and a farming community that still lives according to old traditions. Golden sands sit next to the shallow rocky bays, and the island is a great launchpad for snorkeling, rock climbing, and kayaking adventures.
Koh Phangan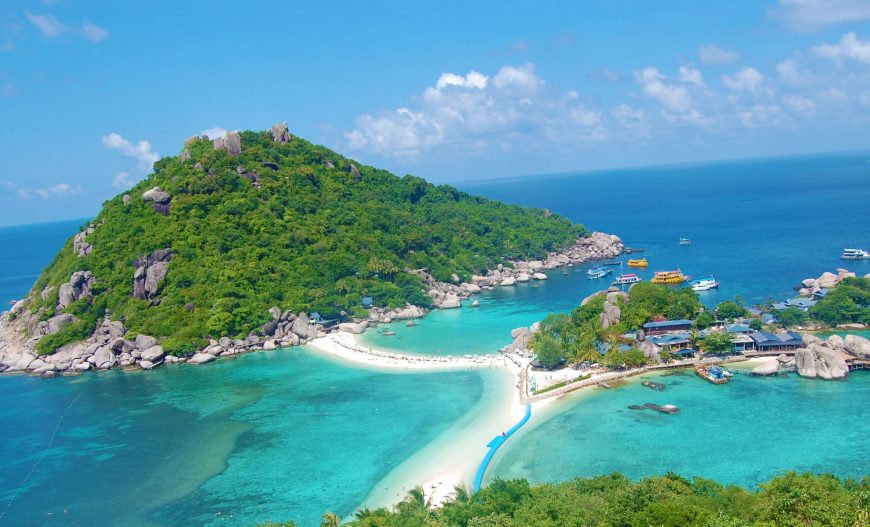 On the Gulf of Thailand, Koh Phangan is known for being Thailand's main party island. That doesn't mean it's not also an eye-catching island with plenty of natural wonders. Move away from the beach bars and party hot spots, and you'll find pristine beaches, photogenic coastal rocks, waterfalls, forests, and terrific lookout points.