Diving in December? It is not impossible with these Southeast Asia destinations
Known as the paradise for any diver looking for the best place, with hundreds of tropical islands and waters that hold around 60%  of the entire planet's coral species, Southeast Asia is definitely the choice for travelers who want to dive in the water in the middle of December.
If you are so confused among countless sites praised by enthusiasts from all around the world and don't know how to pick the best destinations, let's wander around the area with us to find out which names should be on your scuba diving list this winter.
Phi Phi Islands, Thailand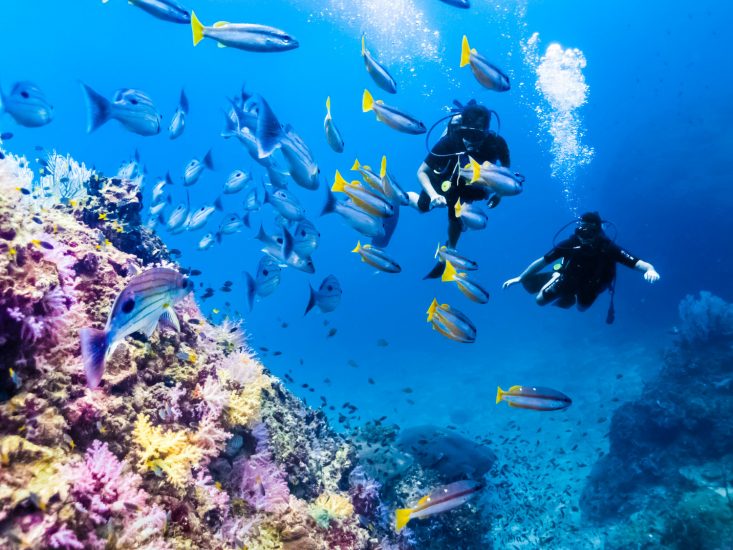 If you are a traveler who wants to do scuba diving in your Thailand vacation, you should never miss Koh Bida Nok and Koh Bida Nai of Phi Phi Islands. Lying a national marine park, the island own dive sites which differ substantially from any other destinations. They come with dramatically beautiful limestone walls decorated with soft corals, exotic coral gardens and an abundance of sea creatures. With shallow parts, the locations are also good for snorkelers to get up close with marine life. You are likely to see blacktip sharks, eel, turtles, octopus, bearded scorpionfish, lionfish, and schools of snappers. You can also spot leopard sharks, banded sea snakes, squid, pipefish and seahorses.
Phuket, Thailand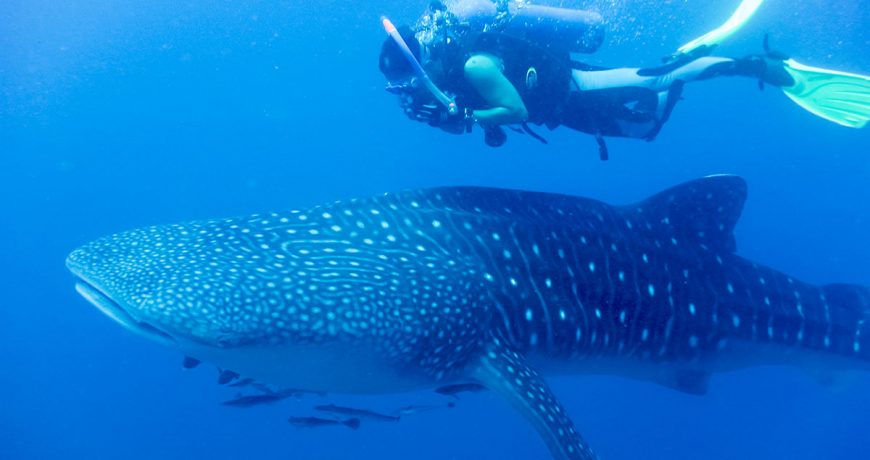 Phu Ket, the sexy Naomi Campbell on the tourist trail, can offer all you need for a perfect Thailand beach vacation, from island hopping, beach bumming, dining, nightlife, and obviously, scuba diving. Shark Point and Richelieu Rock are two of Thailand's finest dive sites in the Amanda Sea. The horseshoe-shaped Richelieu Rock with soft corals, anemones, barrel sponges and sea fans never disappoint its admirers. And Shark Point, as its name suggests, is a more extreme dive spot. Below the spur of rock, which is seen above the water, lies a reef with both hard and soft corals. You'll see leopard shark and reef shark, as well as an abundance of tropical fish, like morays, snapper, scorpionfish, cuttlefish, and squid.
Koh Tang, Cambodia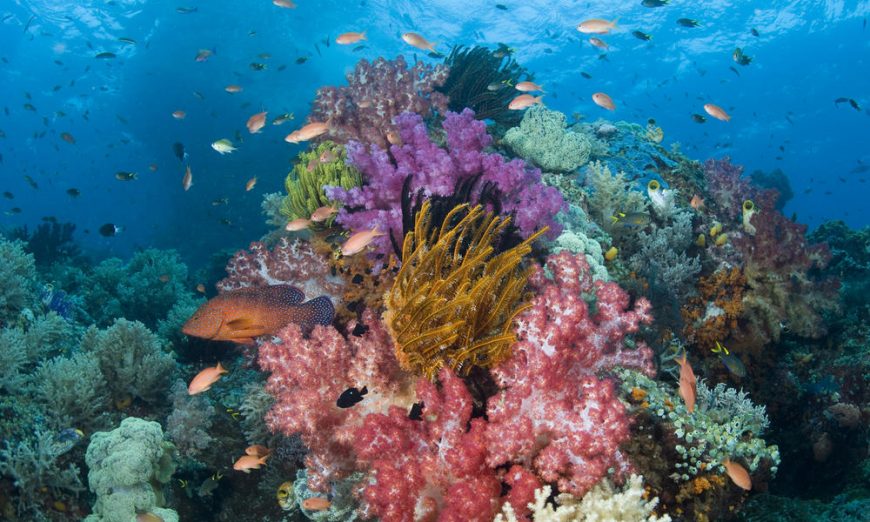 About four to five hours off the coast of Sihanoukville town, you will find the beautiful island Koh Tang. This island is not only perfect for a beach vacation but also really suitable for someone who's looking for scuba diving activities in their Cambodia trip. While being in Koh Tang, you should notice Explosion Reef, Three Bears and Sting Ray Alley. Explosion Reef will offer travelers an abundance of staghorn coral with schools of colorful juvenile fish, groupers, rays, triggerfish and other tropical critters; while you can expect a rocky site full of stingrays, octopus, scorpionfish, cuttlefish and crustaceans in Sting Ray Alley. And Three Bears is a formation of caves with a reef of bright corals, where you can spot batfish, jacks and barracuda.
Nha Trang, Vietnam

The vibrant Nha Trang, which is so famous for exotic beaches, seafood and nightlife activities, owns two sites being perfect for scuba diving: Madonna Rock and Moray Beach. They both have an abundance of colorful corals and marine life. With several caverns at an average depth of 25 meters, Madonna Rock's marine life includes morays, lionfish, scorpionfish and a wide array of coral. The site at Moray Beach is about 18 meters deep and its highlight is the Moray Cave, where you can spot pipefish, clownfish, black frogfish, razorfish and devil scorpionfish.