Cool getaways "without breaking the bank" in Thailand and Vietnam

Summer is definitely a good season for vacations! We are all long for escaping from the heat, and getting over the "summertime sadness" of Lana Del Rey by "cool" adventures (both literally and figuratively). If Alaska is a bit expensive, and other destinations are too common, look no further than Southeast Asia, like Thailand and Vietnam.
And yes, it's Southeast Asia, we don't type wrongly. Although these two countries have a big reputation in the tropical vibes, they still can offer you spectacular places for a cool (even cold) vacations, without making a significant change in your bank balance.
Chiang Rai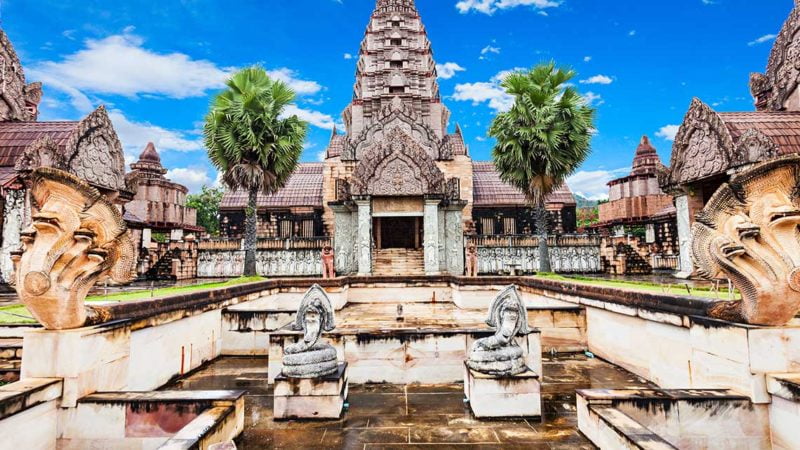 Comparing to famous names like Phuket or Bangkok, Chiang Rai is definitely off the beaten track. But if you always admire the vacation of Julia Robert in "Eat, Pray, Love", you should never miss this place on your bucket list, ever! Breathtaking and peaceful, Chiang Rai is a relatively unknown part of Thailand that makes for a great getaway. With temperatures averaging 25°C, it's a great place to be at one with nature in comfort. It's far more of a countryside destination than its sister city, Chiang Mai.
You can do anything here, from chasing the wonderful sunrise and sunset to visiting the cliff of Phu Chi Fah (which means "mountain pointing to the sky") and enjoying every second of the way as this is one of the most beautiful rides in the world. You can head to Singha Park and take a leisurely stroll with picturesque sceneries, or zip-line through trees blossoming with flowers. It's also home to gorgeous lawns and flowers that will make you forget you're in Thailand, but a magical wonderland in storybooks.
Chiang Mai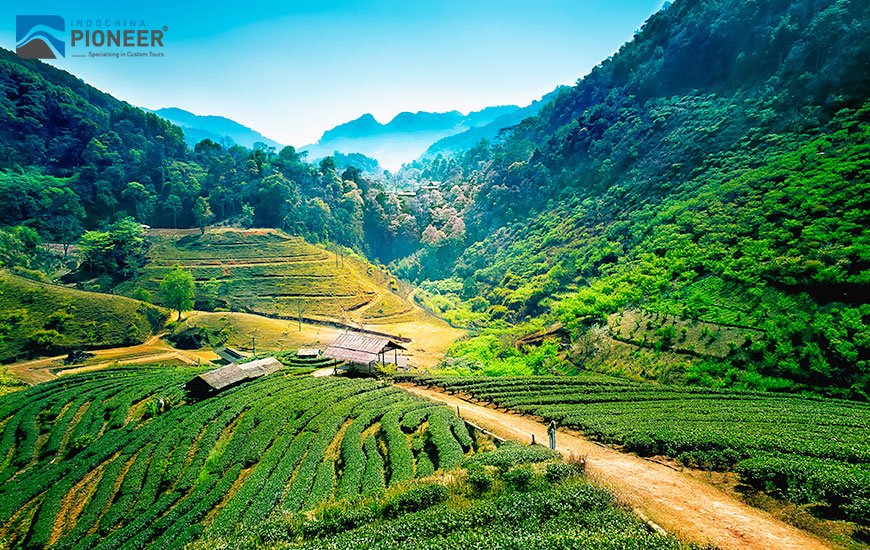 While Chiang Rai is still staying under the travel radar, the sister city Chiang Mai is actually a well-known travel destination which is famed for its cultural monuments, like the golden temple Wat Phra Doi Suthep that enshrines Buddha's cremated collarbone. With the average temperature around 25°C throughout the year, this is a good choice to settle down your "summer camp". Doi Inthanon of Chiang Rai is the highest mountain in the whole of Thailand. At its summit, temperatures can even dip below 0°C, so be sure to come prepared and warmly-clothed. Take it the fresh air from 2,565 meters above sea level and snuggle up with a cup of hot coffee before you leave! On the drive up, take the time to appreciate the beauty of the Thai mountainside – you may be able to stop at a tribal village where the Hmong community resides, or visit a temple located near the summit.
Sapa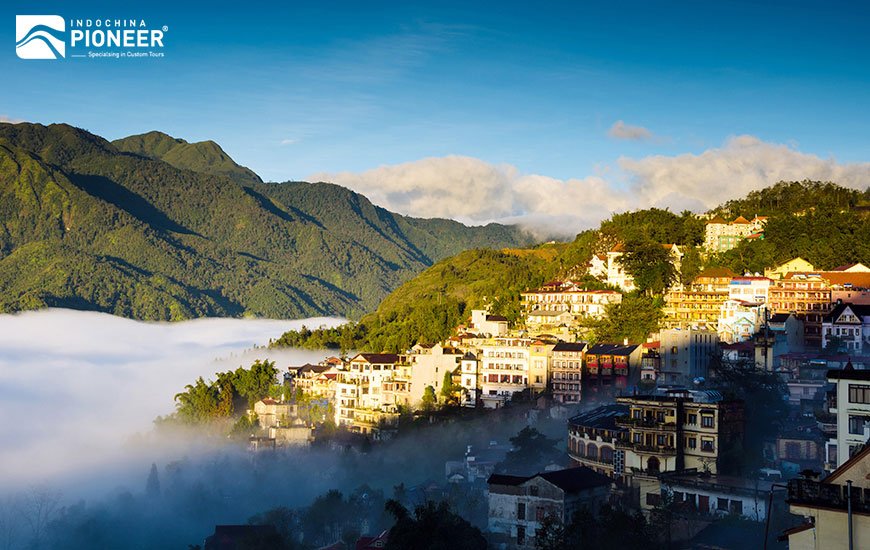 June is the hottest month in Sapa with an average temperature of 21°C, and the coldest is January at 10°C, sounds amazing enough? This fairytale town is surrounded by picturesque mountains, rice terraces, fog and a diversity of hill tribes in the remote northwest of Vietnam. This is also the homeland of the ethnic Hmong and Dao, with unique culture and tradition which creates Sunday markets like Bac Ha (listed as one of the ten most attractive markets in Southeast Asia), and thousands of strange but lovely forest's product, handicrafts, delicacies. While being in Sapa, You could go hiking to the famous Fan Si Pan (in case you don't like hiking, there is a cable line which was opened in Feb 2016), enjoy the flowers, explore the nearby rice paddies and remote villages.
Dalat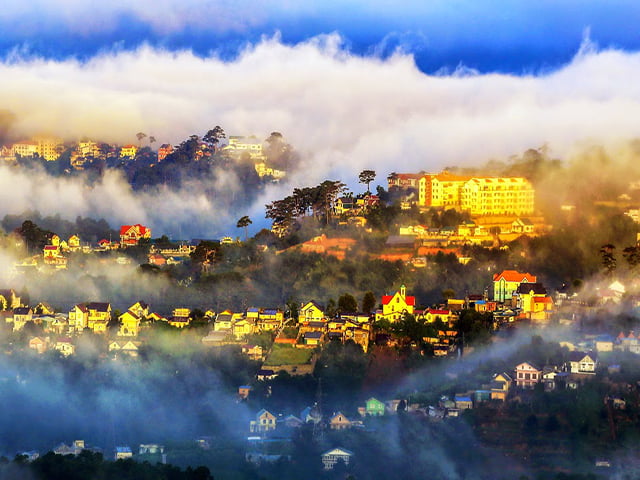 Dalat city, the valley of love, is well-known for its romantic atmosphere, and obviously a cool temperature all year around. This place is an ideal choice for people who are into French villas, gorgeous lakes, sparkling waterfalls, and flowers. You can have all the exotic experiences in this Lil' Paris, from wandering lovely churches, unique markets, winding streets, to visiting the colorful gardens with bunches of different flowers. The surrounding area offers lakes, forests, and waterfalls, perfect for trekking, biking, and rock-climbing.
Let Us Help You Plan Your Trip In Southeast Asia.
Don't let the planning stress you out. Tell us your travel ideas and our travel advisors are very glad to give you suggestions and guidance for your trip planning. We can tailor-make your trip according to your interests and requirements, and help to create the best vacation for you.