Are you a history buff? We have the list of places in Thailand for your preference
It is hard to tell which make millions of people throwing themselves into the "Land of Smile" each year, as there are too many things building up the golden reputation of Thailand in travelers' heart. The paradise islands, the shopping vibes, the exotic street foods, etc. The country is so diversified with each region having its own signature to satisfy each traveler's purpose. And in case you are a history buff, where should you go?
We have prepared a suggested list for you 😉
Ayutthaya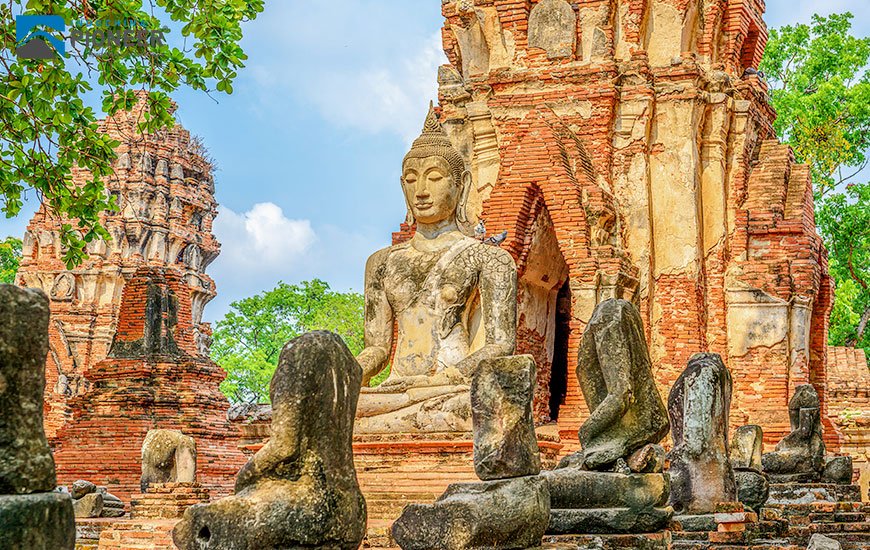 As a history buff, the first place which you should not miss in your Thailand trip is surely Ayutthaya. Not far from Bangkok, the breathtaking complex with crumbling temples, ruins, and prangs on almost every corner, can make anyone fall in love with its ancient charm. Although most temples had been destroyed in a fire set by the Burmese in the 18th century,  the skeletal remains still remain in the city, and visitors are able to meander through and explore the amazing architecture. Ayutthaya was the second capital of the Siamese Kingdom after Sukhothai, and it flourished for many centuries up until the invasion.
Kanchanaburi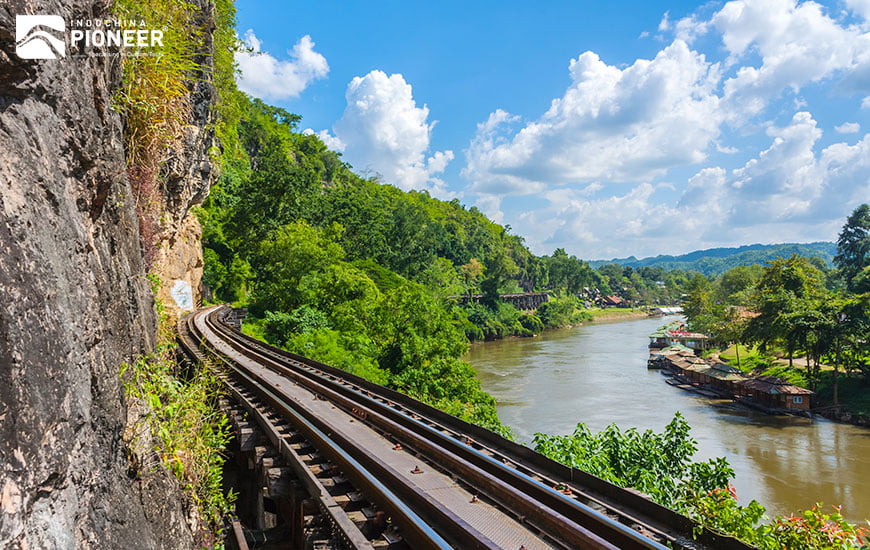 The seven-tiered waterfall at Erawan National Park is definitely the most popular highlight in Kanchanaburi, however, if you take time to dig deeper, the history of this place will be really surprising. The famous landmark Thai-Burma railway, or mostly known as the Death Railway, is one of many notable historical landmarks hidden inside Kanchanaburi. This railway is important evidence of World War II in Southeast Asia. Both the JEATH War Museum and the Kanchanaburi War Cemetery, otherwise known as the Don-Rak War Cemetery, are found here.  The bridge over the Khwae Yai River is also a picturesque place with a deep story which is featured in a number of films. This bridge is a testament to those who suffered here and were forced to build it during the war, under appalling conditions.
Udon Thani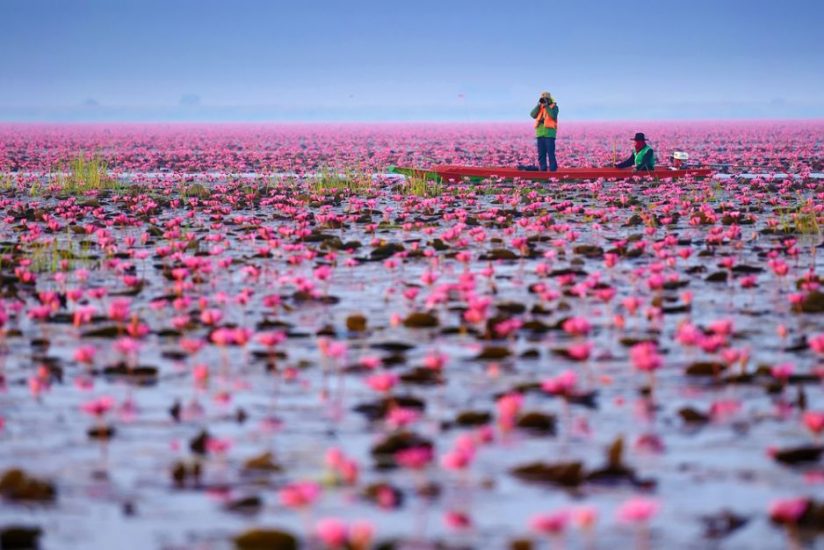 Udon Thani is well-known with three main historical sites in and around the region. The most popular one is The Ban Chiang Archaeological Site, which was declared a World Heritage Site in 1992. It is considered one of the oldest settlements discovered in Southeast Asia according to the United Nations Educational, Scientific and Cultural Organization (UNESCO). In addition to Ban Chiang, visitors of Udon Thani will find the Ban Chiang Historical Museum, where they can learn more about ancient relics, as well as the Phu Phrabat Historical Park, which is situated about 40 miles outside of the city. It is home to a number of strange rock formations intertwined with Buddha shrines.
Bangkok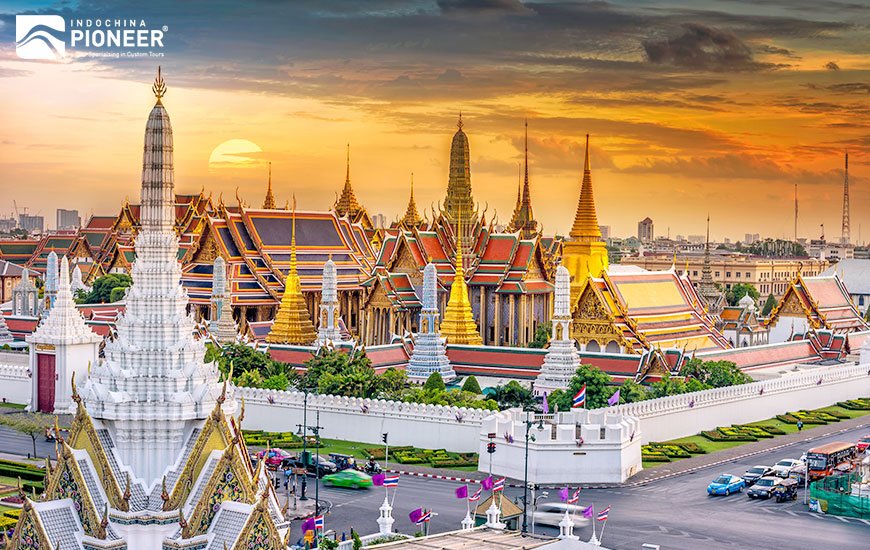 Bangkok is a must in any Thailand vacation. However, most people think about this city as a super-vibrant capital with foods, shopping vibes, extremely lively nightlife more than historical exploration. When the lure of city lights passing by, you will realize, Bangkok is so much more than that. Besides shiny skyscrapers, fancy bar, and restaurants, the city also offers its admirers grand temples, extravagant architecture, and historic relics throughout. Some of the most noteworthy historic finds include Wat Arun, Wat Pho, the Grand Palace, and Wat Phra Kaeo, Wat Saket and the Golden Mount, and more. Those hoping to really delve into the city's history can also visit the Bangkok National Museum, the most extensive museum covering everything from Thai art to religion and more.
Sukhothai
About an hour from Si Satchanalai is the more popular ancient city of Sukhothai. The city was established in 1238, and it was the country's first Siamese Kingdom. This was known as the golden age, and some of the most classic Thai art and architecture came to be during this time under King Ramkamhaeng. Sukhothai Historical Park is one of the main attractions in the city for visitors. One of the most impressive structures of them all is Wat Mahathat, which is now mostly in ruins. History buffs can also visit the Ramkamhaeng National Museum, and visitors do not need much more than a day or so to explore Sukhothai in its entirety.
Chiang Rai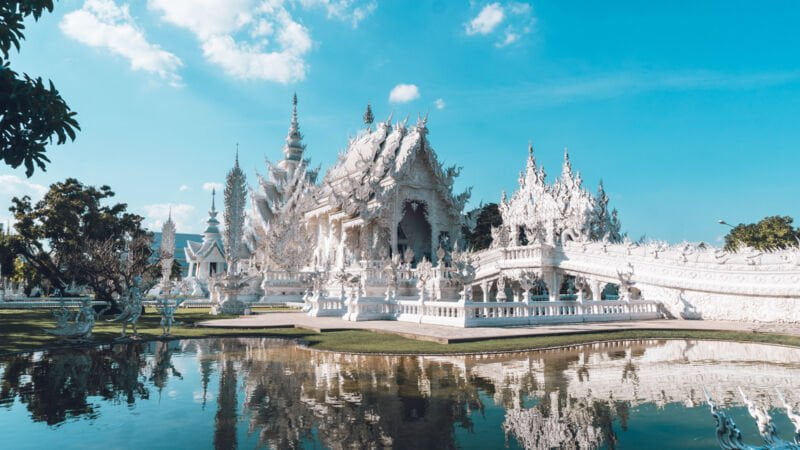 Chiang Rai was established in 1262 as the center of the Lanna Kingdom, making it one of the oldest cities in the country. The mountainous province has so much more to offer visitors than just its stunning terrain. Chiang Rai is oftentimes an overlooked destination because of its more popular neighbor, Chiang Mai, but this charming city has plenty of temples in addition to an education center that history buffs are sure to love. The most famous of them all is Wat Rong Khun, otherwise known as the White Temple. There are a number of smaller, noteworthy architectural wonders in addition to this famous temple, including Wat Ched Yot and Wat Doi Chom Thong, just to name a few.
Chiang Mai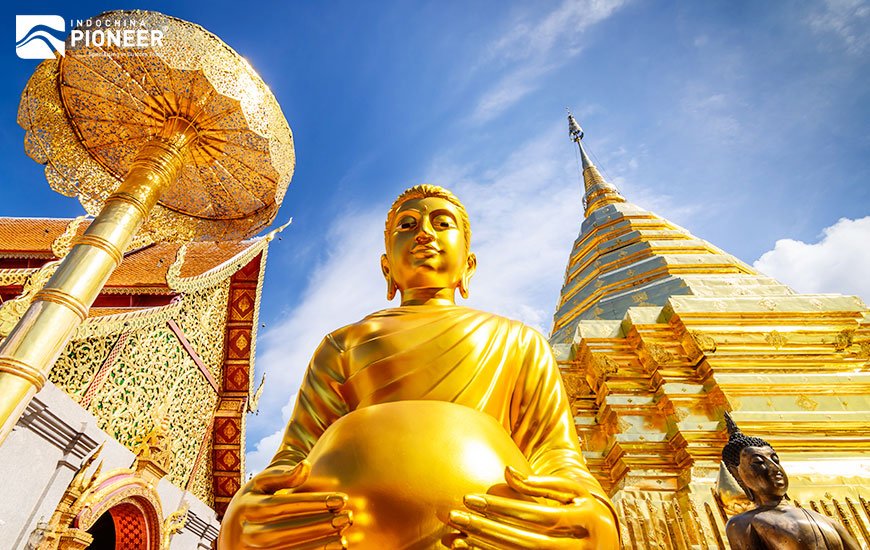 Chiang Mai is oftentimes regarded as the northern capital of Thailand. With a buzzing city center and sprawling mountains just outside its core, backpackers, expats, and Thais alike all flock to this charming city. In addition to adventurous excursions and delicious eats found throughout the city, Chiang Mai is a historic grove of temples, Lanna-style architecture, shrines, and more. One of the most historic areas of the city is the village of Wiang Kum Kam. It is home to a number of temples, and this area was actually the capital of the Lanna Kingdom until Chiang Mai replaced it. The highlight of Chiang Mai for history buffs, however, are the hundreds of Buddhist temples found all over town.