Tick off these thrilling experiences on your Myanmar vacation asap

If you think Myanmar is a country "all about temples", you'll need to think again. As besides mystic temples and stories, Myanmar is also one of the ideal destinations which can bring its visitors some of the most adventurous moments. Don't miss the thrilling experiences below or you will have to come back to the nation over and over.
Live the "golden" life in Mandalay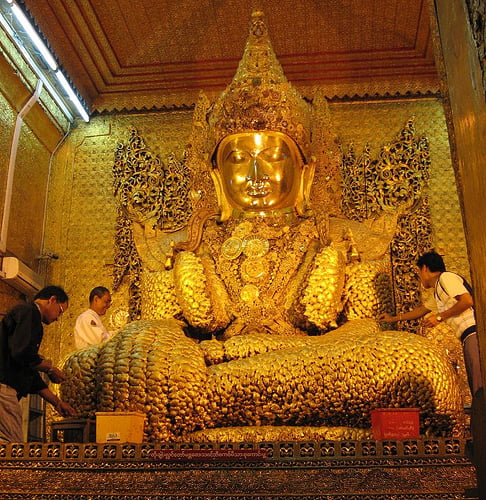 Gold leafing is one of the most signatures that you should experience in a Myanmar trip. Located in Mandalay, the famous Mahamuni Pagoda offers travelers an incredible opportunity to observe the culture of gold leafing. With a small donation, men are able to place thinly gold sheets on the extraordinary Maha Myat Muni Buddha statue housed at this site. You may need to get up early at dawn to witness the event, but believe us, it's totally worth.
Horse-drawn carriage? Why not?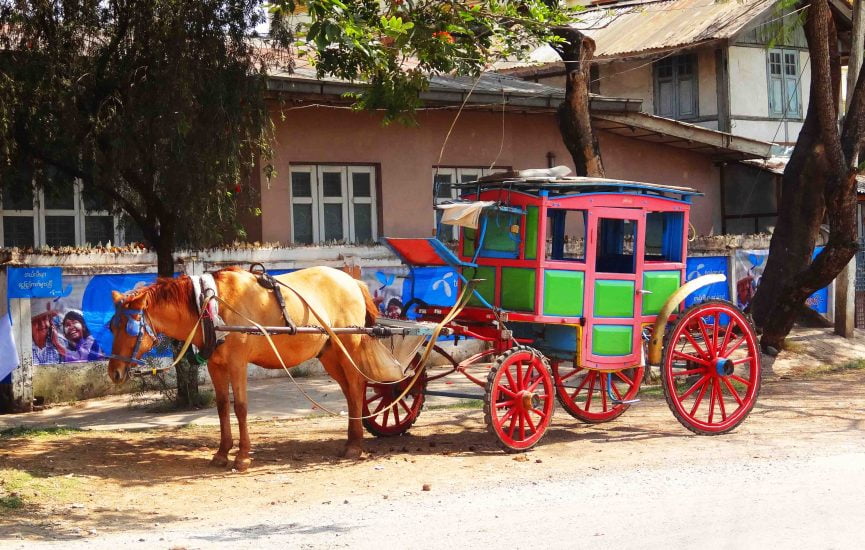 Pyin Oo Lwin is considered as one of Myanmar's most historic getaways in the highlands of Shan state which still holds onto many aspects of its heyday during the British colonial era. And in this "past-reminding" places, you can find the painted horse-drawn carriages operating as normal transportation. The special thing is many of which have been in operation for generations. For a dazzling, clip-clopping ride around the town, plan to spend around US$2. With around 15 bucks, you can hire them for maximumly one day. So, let's live the past in the heart of the present.
Play Chinlone with locals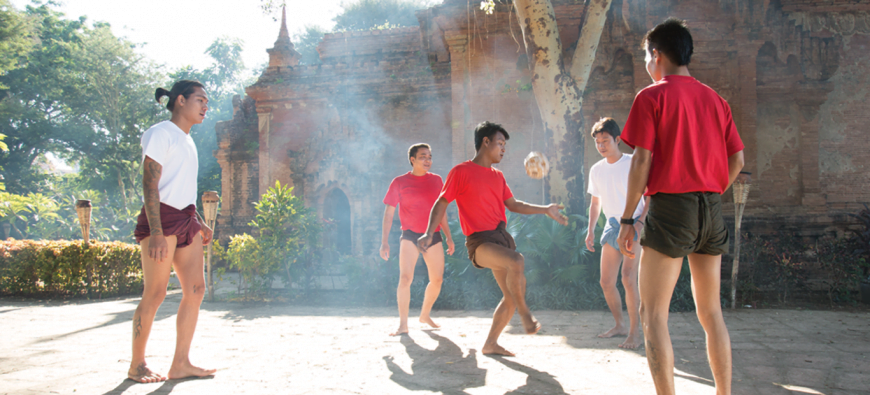 If there's a national sports title, "Chinlone" is surely the one in Myanmar.  Time may pass, and things may be changed, but the passion for Chinlone in Burmese's heart stands still. The quickest way to blend into the local daily life and culture is learning to play this sports type with them. Watching a competitive match is also quite the experience as the locals here take this really seriously. Practice volleying back and forth with some locals to keep the cane ball from touching the ground first, or risk being whacked by the wicker ball.
How is lacquerware crafted? Experience with your own eyes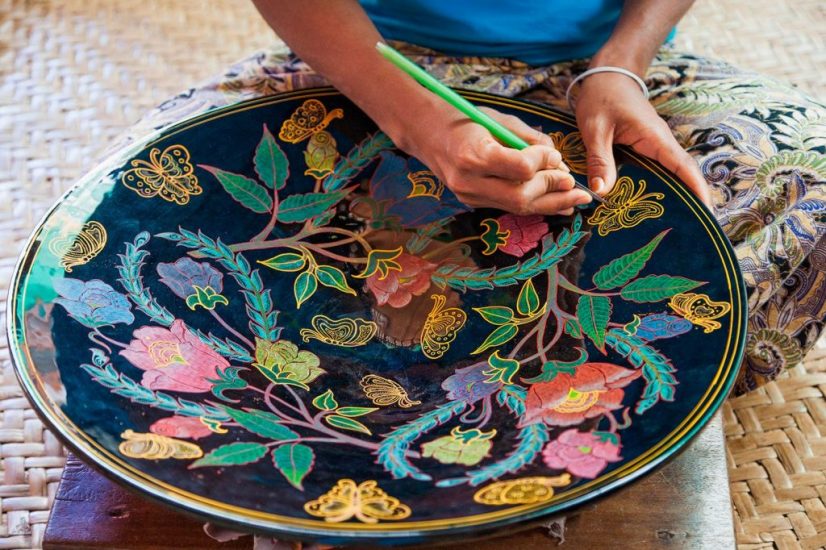 Lacquerware is one of the most sophisticated arts in this world, and the process of making it is a kind of story with many people. And magically it is another time-honored tradition in this country, which means a Myanmar tour brings you a precious chance to see up close this process. Workshops around Bagan are well-known for stunningly crafting these meticulous showpieces. You always can step inside to learn more about lacquerware by watching workers in action, even make a small art piece by yourself.
Look under a 46-ton bell at the Shwedagon Pagoda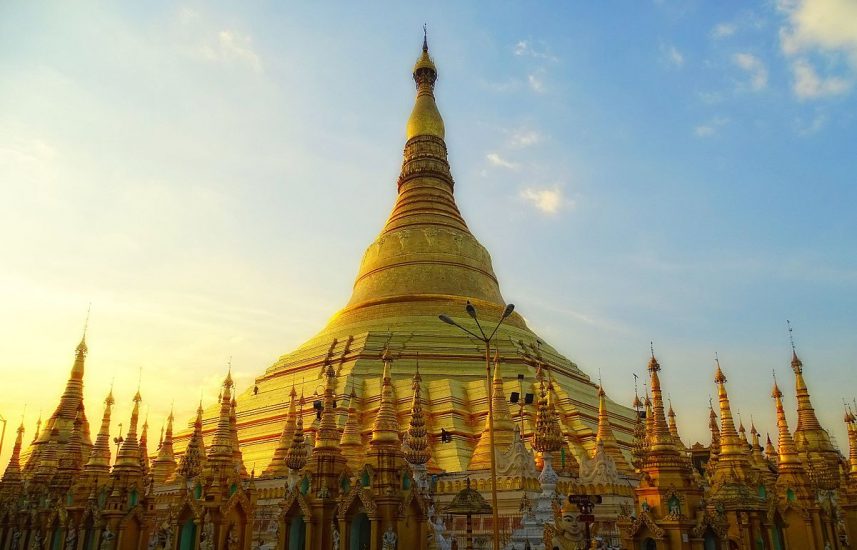 The 326-foot-tall golden stupa of the Shwedagon Pagoda draws quite a crowd every day, but the grounds of the Shwedagon also beckon with all sorts of allure. Among these other points of interest are bells in all shapes, sizes, and sounds. Perhaps the most impressive is the Tharrawaddy Min Bell, weighing over 46 tons. The massiveness of this bell can only truly be appreciated by peeking under its bronze lip.