A guide to the "Big Three" of Vietnam

With dramatic scenery, fascinating culture,warm-heart locals, plus some of the most exotic cuisine on the planet, Vietnam is increasing its "brand name" in the global travelers community with an amazing speed these recent years.  As a country which is rich in both natural and man-made treasures, Vietnam surely has a lot of things to admire and explore. So in case, you need a little help in your initial steps in this country, here we recommend what to see and where to stay in the country's 'Big Three' for first-time visitors: Hanoi, Hue, and Ho Chi Minh City.
From north to south, below we list three big cities, which are also the cultural and political center in Vietnam.
In the north: Hanoi

The heart of Vietnam, capital Hanoi, is a must to fulfill any Vietnam tour. Hanoi is just like a heady brew of yesteryear and 21st-century commerce; elegant colonial mansions and narrow streets teetering with slender tube houses and pagodas, the tranquility and the vibrant nightlife. And no visit is completed without immersing yourself in the bubbling aromatic cauldron of the 1,000-year-old Old Quarter; teeming with artisans, wicked-looking broths steaming on street corners, noodle stores and hawkers yoked to burdens of apricots and cherry blossom shrubs.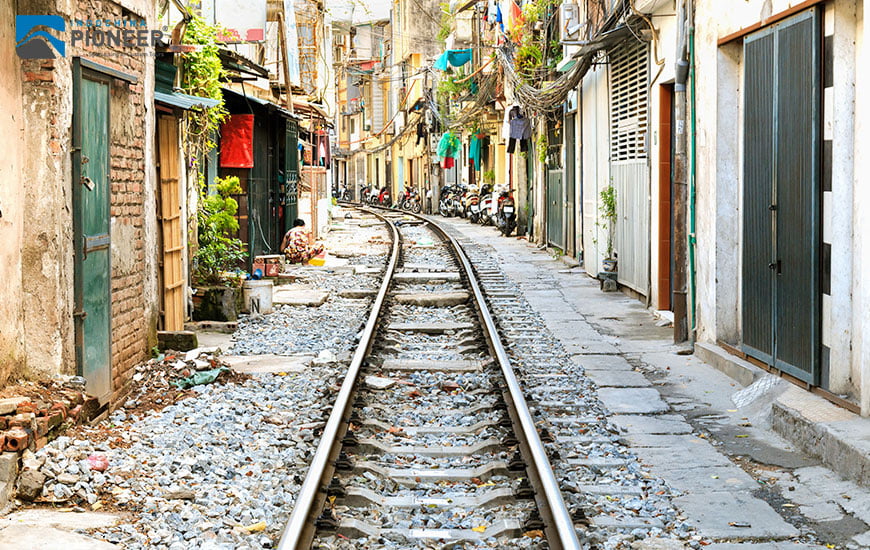 To celebrate the city in style, you can stay at the grandest colonial dames in Vietnam, like Sofitel Metropole, then take a short walk away to find the charming Hoan Kiem Lake, ornamented by a red lacquer bridge leading to a little temple. Wander its shores shaded by fig trees, before parking yourself at a French bistro for an alfresco latte. Being so close to the lake is the marvelous Water Puppet Theatre.
For history buffs, you should not ignore the war sites in Hanoi, with many great places to satisfy your curiosity like Hoa Lo Prison, ironically dubbed 'Hanoi Hilton' by US prisoners of war incarcerated there. Vietnam's first university, the beautiful Temple of Literature, makes for a more peaceful visit. With its five courtyards and Zen-like pool, this is a quiet spot to escape the hubbub.
In the central: Hue

World Heritage site Hue sits on the peaceful Perfume River and abounds with serene pagodas and royal palaces, mausoleums and cultural potency. The former home to Nguyen emperors, many travelers come here in their Vietnam trip to visit the fortified Imperial City, known as the Citadel, spread across 5 sq km on the north shore of the river.
Today Hue is a pretty city, containing dozens of bridges, lakes, moats, and canals. On the river's north bank, you will find the ancient imperial citadel and residential areas, while the new commercial area, the old French quarter and the hotel district are all on the south bank. The traditional cuisines here are also really noteworthy, also enchanting experiences like the elegant court music "Nhã nhạc" or boat trip along on the beautiful Perfume River.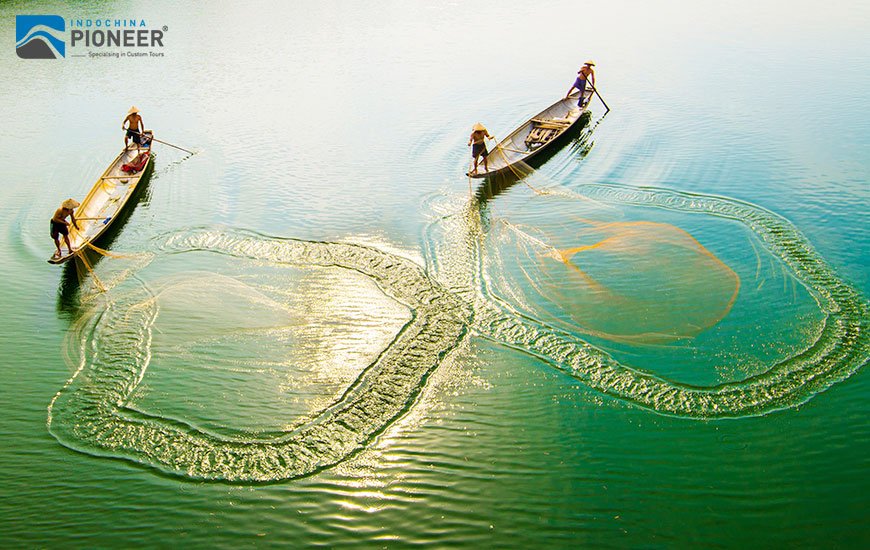 Hue's attractions are plenty and variable, besides the famous Citadel (which is really suitable for a bicycle tour), you could go along the riverside to Thien Mu Pagoda and enjoy a special vegetarian lunch here. You also could have a short visit to Tam Giang Lagoon, a true beauty at sunset when golden water is sparkling in along with a maze shrimp farming fields of all shapes and sizes that all fascinate travelers. And don't forget the Bach Ma National Park, the home to thousands of rare plants and wildlife, where visitors can enjoy a full day (or two) of hiking, camping, rappelling, swimming and even abseiling over Do Quyen Fall (Rhododendron Fall).
In the south: Ho Chi Minh City
The 'Paris of the Orient' in the past, and now known by its new name, Ho Chi Minh City, Vietnam's largest city is the racy sibling of quieter, more austere Hanoi. French occupation left its elegant footprint on both the city's cuisine and its boulevards and buildings. This is a city of contrasts; ancient pagodas jostling for space with vibrant markets, tumbledown shops looking up to heady skyscrapers; sybaritic Indochine restaurants and tantalizing street food. The question is where to start?
Notre Dame Cathedral, built in 1877, is one of the city's architectural marvels.  Its neo-Romanesque 200 feet-high twin towers were constructed from materials imported from Marseille, as was the statue of the Virgin Mary directly in front of it, which attracted vast crowds when the right eye began to shed tears in 2005.
Your next stop might be the War Remnants Museum which records in harrowing detail the fate of Vietnam under fire. This museum comprises several sections storing military equipment, as well as actual war site photographs, the victims of wars… As per its name, the Museum tells sad stories of the last brutal war. The artifacts of this museum may make you visit uncomfortable, but after all, they help us realize how fortunate to enjoy life in peace.
To get a real taste of Ho Chi Minh though is to experience its markets. Central Ben Thanh market is spilling with spices and potential souvenirs. It's also a great spot to shoot a few pictures between trying the local pho (noodle broth). Visit also Tan Dinh Market where local people come to shop.
An hour's drive northeast of Saigon will take you to the famous Cu Chi Tunnels; a 120km subterranean network built so deep that tanks could pass overhead without causing them damage, within you'll discover operating theatres, mess halls, and dorms all used to secrete Viet Cong from carpet-bombing in the American Vietnam war. Everything is so real that it is authentically unimaginable how Vietnamese could live and fight here for months. Visiting Cu Chi Tunnels will take you from the peaceful present back to decades of past, where Vietnamese people fought for the right of self-writing their own history.
Let Us Help You Plan Your Vietnam Trip.
Don't let the planning stress you out. Tell us your travel ideas and our travel advisors are very glad to give you suggestions and guidance for your trip planning. We can tailor-make your trip according to your interests and requirements, and help to create the best Vietnam vacation for you.