05 THINGS THAT MOM MAY NEVER TELL YOU ABOUT VIETNAM

So your mom has come back from her Vietnam holiday, and she keeps telling you again and again about how beautiful is, and how much she enjoyed the experience? Yes the stories can be on and on, again and again, but there are things she may never tell you, it's just because she might feel somehow "guilty" as a mother. Let's check it out what they are:
1. "Vietnamese food tastes a lot better than what I cook!"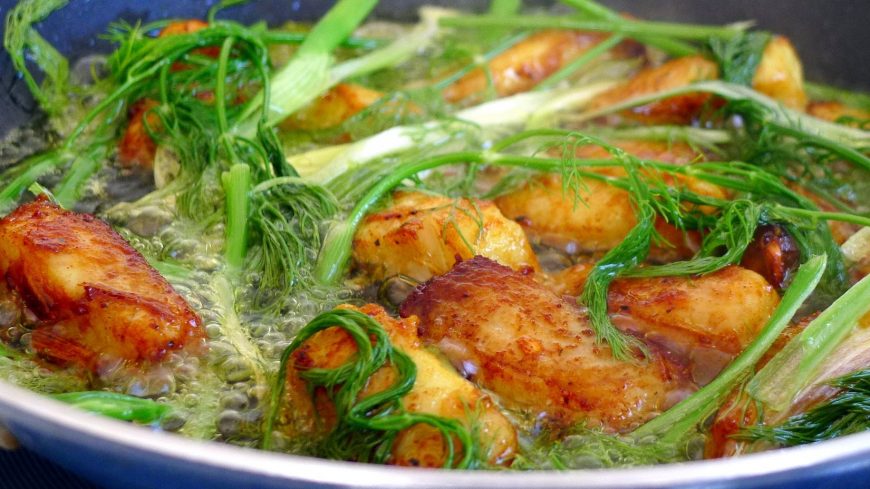 It's hard for a woman in general, a mother in particular, to self down-grade their own cooking skill, especially for their kids.
But there must be reasons that made Gordon Ramsay admires the Vietnamese culinary art so much that bring it to his million view show, and please do not forget Christine Ha won the Master Chef title by her motherland dishes. Vietnam might be in developing economic stage, but their culinary is at advanced level. The rich history which was affected by both Asian and Western cultures create multi-national and high-standard taste of Vietnamese people, turning them into international chefs who make the famous "Banh mi", "Pho","Bun cha" or "Banh xeo" etc. The most specialties of Vietnamese dishes are that they always use fresh ingredients, which is totally strange and luxury for us- people who consider food as an industry not art.
One more interesting point is you could find excellent foods everywhere by enjoyable price, not only in some fancy restaurants, but also right on the pavement or small local market. Every Vietnamese could be a food & cuisine master adding up to the national culinary art which is looked up by international media and Michelin star Chefs.
2. "I did shop till I dropped, many times!"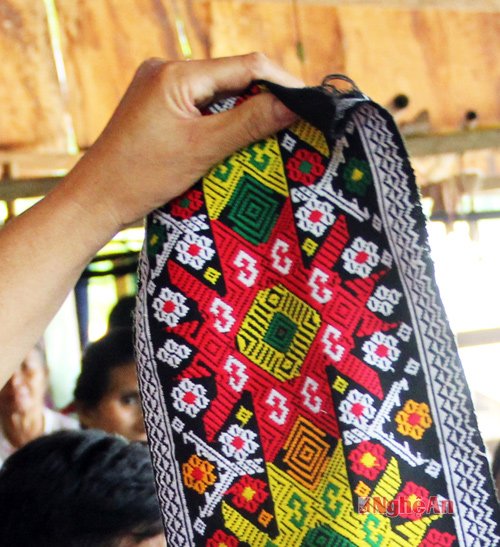 See the pretty scarf below? We don't think your mom ever tell you where you can find it:
Vietnam can be considered as a shopping heaven where people are able to buy everything on Earth, from locally-made goods, distinctively traditional handicrafts to famous international brand products. Doing shopping in this nation is not simply choosing and paying but an interesting experience which includes discovering, bargaining and being amazed.
Get ready to face all kinds of market, not only just usual shopping malls, but also street vendors or floating market. Each area has its own consumption culture and special products.
And bargain, bargain, bargain! Let's bargain with passion. Could you and your mom do it anywhere naturally like in Vietnam? We are afraid that the answer is mostly "No", as bargaining is part of Vietnamese culture. Through it, people communicate with others, create and build up their relationship, not to mention a form of entertainment.
3. "I did not want to go home because of the Vietnamese beaches and landscapes"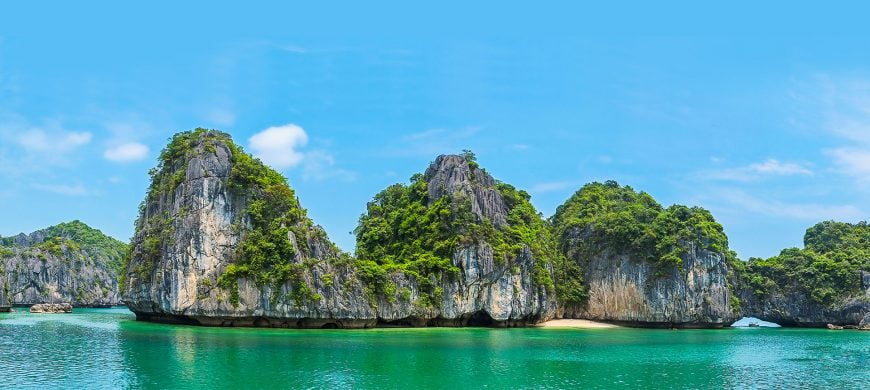 Besides the fascinating culture and history, Vietnam owns the world's most beautiful beaches and plenty of beautiful scenery. You will definitely be surprised by how different each part of the country looks, from the limestone karsts of Halong Bay to the braided waterways in the Mekong Delta. My Khe beach- "one of the most attractive beaches on the planet" selected by Forbes- with blue sky, smooth white sand, clear & warm water year round is here. Heaven island Phu Quoc with a number of luxury resorts- a favorite escape of celebrities and successful businessmen is here too.
Vietnamese cities have their own sort of beautiful scenery from imperial gates covered in carved dragons to colorful hanging lanterns. Dalat- a city located on Lang Biang highlands- which contains a rich history, special architecture, unique climate features and wide range of beautiful spots could be considered as a cross between Vietnam and the French Alps. Or talking about Hue, home to the old Kings of Vietnam, this place is a nostalgic stroke which can take all tourists from the present back to a hundred years ago by its ancient atmosphere and architecture.
4. "I was out all day, and I had fantastic night outs, and I felt so safe."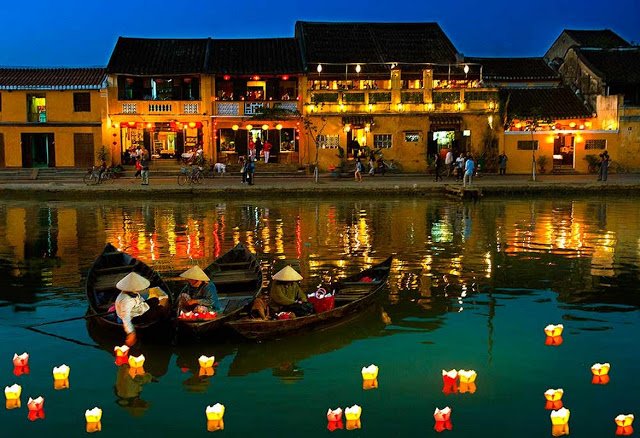 Remember back when we were in high school, there was always a friend who could make your mom said: "If her/him, it's okay!" when asking to go out? Parents get worried, obviously, about everything surrounded their children. Before any trips, we get worried also as your mom or anyone in us is not sure about the safety level of a totally strange country. But "If Vietnam, it's okay!" because:
Daily Star concluded that Vietnam is one of the safest countries in the world, where tourists can avoid the threat of terrorism and unstable political situations, together with Switzerland, New Zealand, and Iceland, etc. They also suggested travelers choose Vietnam and Laos as an alternative destination for Thailand, the country judged to be "high-risk" because of their unstable situation in recent years. In addition, regard to the high-security disease prevention system of the Vietnamese Ministry of Public Health, all serious infectious diseases are taken under control quickly and effectively.
The most important thing is that you always find supports in Vietnam. The hospitality is in the local Vietnamese's nature. Travelers could experience by themselves to discover this is not a lie. The locals you meet, from the big city to countryside, from beachside to hill tribe village, you always are able to find helpful friendly people at your service.
5. "I talked with local strangers, many of them!"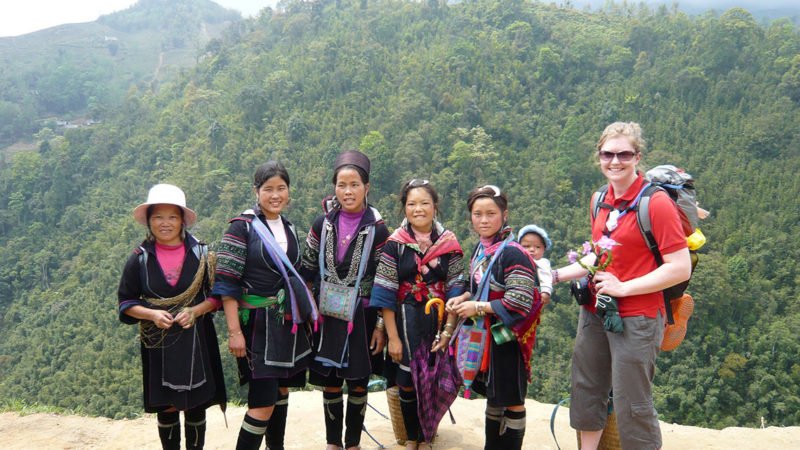 Communication is the most important thing in every basket labeled "Mom Concerns". It is not only the fundamental of daily life but also a part of the travel experience that helps tourists have different perspectives on the destination's cultural and social life.
Actually, Vietnam holidaymakers might want to pack light and ditch their phrase-book as visiting busy local marketing, temples and travel along the Mekong Delta.
More than half (53.81%) of Vietnam's population can speak English, behind just two regional countries Singapore and Malaysia. This country was ranked 29th among Countries with the Top English Language Skills in the EF English Proficiency Index. A number of adults in this country have moderate proficiency in English, so you might just get by on your wits alone.
See? Everyone has a secret, and so does your mom! 😉
Let Us Help You Plan Your Vietnam Trip.
Don't let the planning stress you out. Tell us your travel ideas and our travel advisors are very glad to give you suggestions and guidance for your trip planning. We can tailor-make your trip according to your interests and requirements, and help to create the best Vietnam vacation for you.