Laos Off The Beaten Path
Active Adventure
Off The Beaten Path
Overview
Day 1 – 4 Chiang Rai to Muang Sing
Pick up at Chiang Rai Airport and transfer to Chiang Khong, bordering with Laos in Huayxay.
Cross the bridge to Laos side. Drive further north to Muang Sing, the remote town of Laos.
Do a homestay in Akha & Tai Lue village to get a new experience, learn about local culture and tradition.
Day 5 – 9 Muang Sing – Luang Namtha – Namkat Yorla Pa
Drive further to Luang Namtha, a land of rugged mountains and beautiful tropical forests
Visit Khmu village, check into a local homestay, dine and chat with a prominent village elder.
Drive to Namkat Yorla Pa to explore the thick jungle with many interesting activities: ride ATV, trek to Namkat watefall and experience the 9–course zipline.
Day 10 – 12 Bountai (Phongsaly) – Muang Khoua – Muang Ngoy – Nong Khiaw
Depart for Ban Bountai in Phongsaly province. Visit the villages of Akha and Loma tribe people.
Drive to Muang Khua, visit Akha, Iko, Hmong, Khmu hill tribes.
Discover Nong Khiaw village with the gorgeous 100 waterfalls
Day 13 – 23 Trek through the National Parks
Trek into the national parks, immerse yourself in nature. Take a night walk to see insects and other small creatures of the night. Have wildlife viewing at the Poung Nied Salt Lick – one of the largest salt licks in the protected area.
Day 24 – 28 Xieng Khouang – Luang Prabang – Departure
Feed your curiosity by travelling 3 hours to the mysterious Plain of Jars.
Transfer to the heritage town Luang Prabang. Explore Nahm Dong Nature Park and visit Mandalao Elephant Camp are 2 important activites there.
End the trip in Luang Prabang, take a flight back home.
Customizable itinerary
See Laos amazing destinations as this tour shows you what it has to offer travelers. Enjoy a city tour of Luang Prabang to see its magnificent sites and then spend a full day visiting sparkling waterfalls, swimming in the natural azure pools and admiring spectacular views of the city and sunset on Mekong river. In Ban Thaheua, visit local ethnic villages and Nam Ngum reservoir and explore by kayaking on the lake. Discover famous religious sites in Vientiane, and other important destinations in the capital to understand the country's history and traditional arts.
Useful Information
This sample itinerary was created by our travel experts as inspiration for your next trip. Ready for your customization. You pick to suit your budget, desires, and cultural experiences. The price of this trip will vary, depending on the number of people in your party, dates of departure, and the availability of ground services. Please click on REQUEST A FREE QUOTE (above) and give us the necessary information to enable us to send you a FREE personalized quote within 48 hours if not sooner!

Sightseeing Highlights
Visit hill tribe villages along the road at Muang Phouka and other surrounding areas
Admire the beautiful sunset on the bank of Mekong River
Explore in local village and experience the authentic local life in remoted area of Laos
Staying in a resort famous for its pure natural surround with the thick jungle, and especially the amazing Namkat Waterfalls
Join the 9-course zipline in Namkat Yorla Pa complex
The holy Baci Ceremony and the authentic dinner with the local family
Cruising along the lazy Nam Ou River and Mekong River, experiencing the authentic lives, and its untouched nature along the way
Trekking to the famous 100 waterfalls in Nong Khiaw
Explore Plain of Jars under the history of the stone Jars which dated back to about 2000 years ago
Mandalao Elephant Camp tour, interact with Elephant, and learning the efforts to re-enforce our friends back to nature

Dining Experience
27 hotel buffet breakfasts.
11 dinners and 24 lunches at well-selected restaurants

Travel Highlights
Your own private guide and driver for in-depth cultural touring based on your interests
Firsthand, sophisticated destination knowledge and recommendations from our locally born travel specialists
Itineraries that are customized according to your interests and preferences
A seamless travel experience, including all logistics, hand-picked hotels and restaurants, private airport transfers, internal transportation, and entry visa assistance…etc
Around-the-clock support from your travel designer and concierge before, during and after your trip

What's Included?
Private English speaking guide, accommodation, private tours and transfer, A/C vehicles, some main meals, all entrance fees, tax, and service charge.

What's Not Included?
Your international flights from and to Laos, the entry visa to Laos, personal expense, tips to guide and driver.
Free service. No credit card required
Reviews on Our Service
Amazing People and Great Service
We have always been very interested in Vietnam and Cambodia, recently retired, we decided the time was right to make this trip. Living in Canada and booking a trip to SE Asia can be a little difficult given the 15-hour time change. We worked with Mr. Lam of Asia Pioneer travel and we had no issues. In fact, we wondered if he ever slept as it didn't seem to matter when we sent a question or request, the response was immediate. He kept in touch with us throughout our travels ensuring that everything was as we had hoped. They exceeded our expectations in all areas. The communication, knowledge, flexibility, and caring attitude was incredible.

We travelled for 7 weeks so the tour that we structured gave us a great mix of guided and free time. We were able to see the normal tourist sites, as well as spend some in-depth time in the villages and communities. This gave us a much greater insight into life in Vietnam and Cambodia. All I can say is that they are amazing and incredible people!

Our guides were great. Our drivers were safe and looked after us very well. I would not recommend anyone try driving on thier own if you are coming from a country where people obey the traffic laws. We learned over time that is is actully very organized chaos!

If you are looking for a great agency, we can assure you that Asia Pioneer cares about you and will look after you with every detail!
Thank you to Mr. Lam and the entire staff.

Maria & Tom – BC, Canada
Show more
Show less
Share your monents with us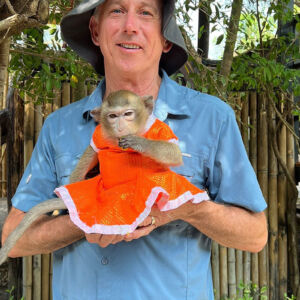 4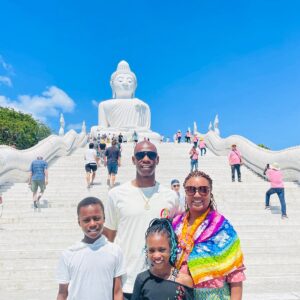 5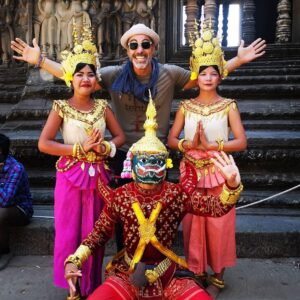 5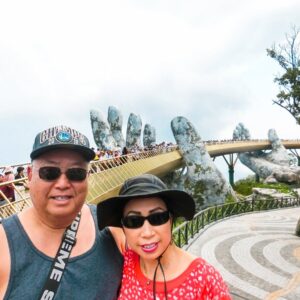 10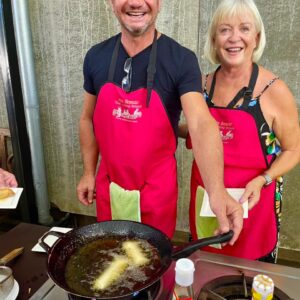 6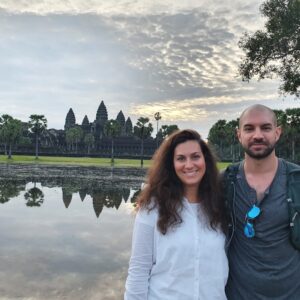 5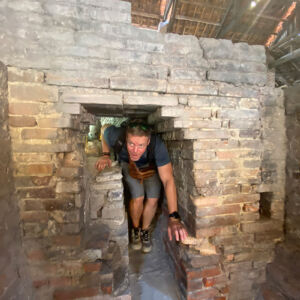 12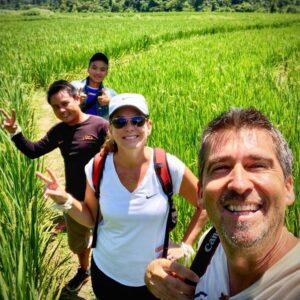 19