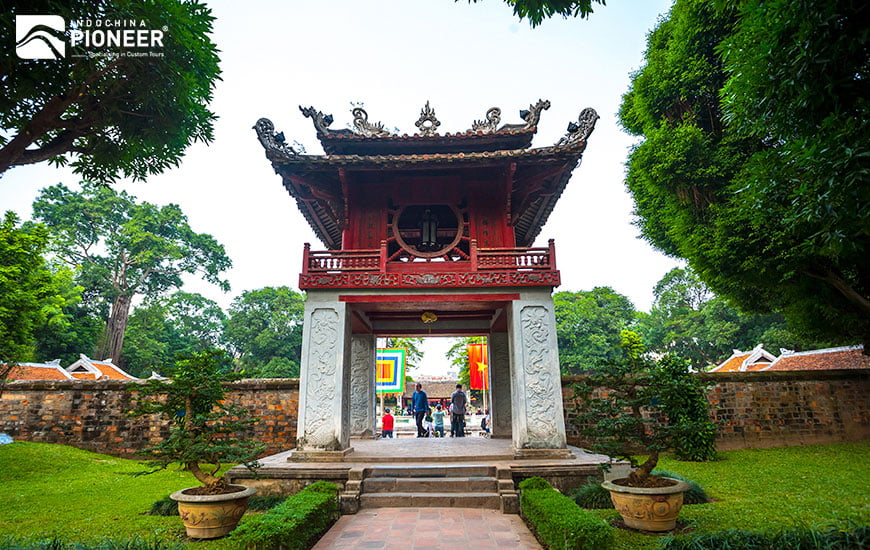 Visit Hanoi's famous attractions
There is an abundance of places that any tourists simply can't miss in Hanoi. The city has long been Vietnam's capital, and its stories are always so intriguing even with locals. Visiting the ancient and famous landmarks of Hanoi is the best way to start exploring this wonderful city, and you will soon fall in love with it.Don't miss the Thang Long Imperial Citadel, Ho Chi Minh Mausoleum, Hoan Kiem Lake, Hoa Lo Prison, the Old Quarter, Hanoi's museums and other interesting places.
Discover the Old Quarter of Hanoi
This is considered the most authentic and interesting area of Hanoi. Everything about the city is presented here!You will see people go on about their life, busy local markets, crowded streets and lanes, hundreds of scooters, ... It may seem chaotic at first, but you will gradually feel the vibrance of life in these small things, and that is what makes people attracted to this city.
Eat Pho/Banh Mi, local dishes and drink egg coffee
Hanoi is the food hub of Vietnam, that is undeniable! The dishes here are the real deal, and no Vietnamese food you've had back home can compare to the food made by local hawkers here. You can find Pho and Banh Mi on almost any street in Hanoi, as well as other delicious dishes. And of course, Hanoi specialty, the renowned Egg Coffee! The sweet and creamy meringue-like egg foam adds a unique flavour to the rich coffee taste.
Watch a show at Thang Long Water Puppet Theatre
Water puppet originates from northern Vietnam, dates back as far as the 11th century. And Thang Long Theatre is the best place to enjoy the performance of this unique art form. The puppets are controlled by puppeteers hiding behind a bamboo screen. Most of these acts recount Vietnamese folk tales with topics including the celebration of the rice harvest depicted in a humorous fashion.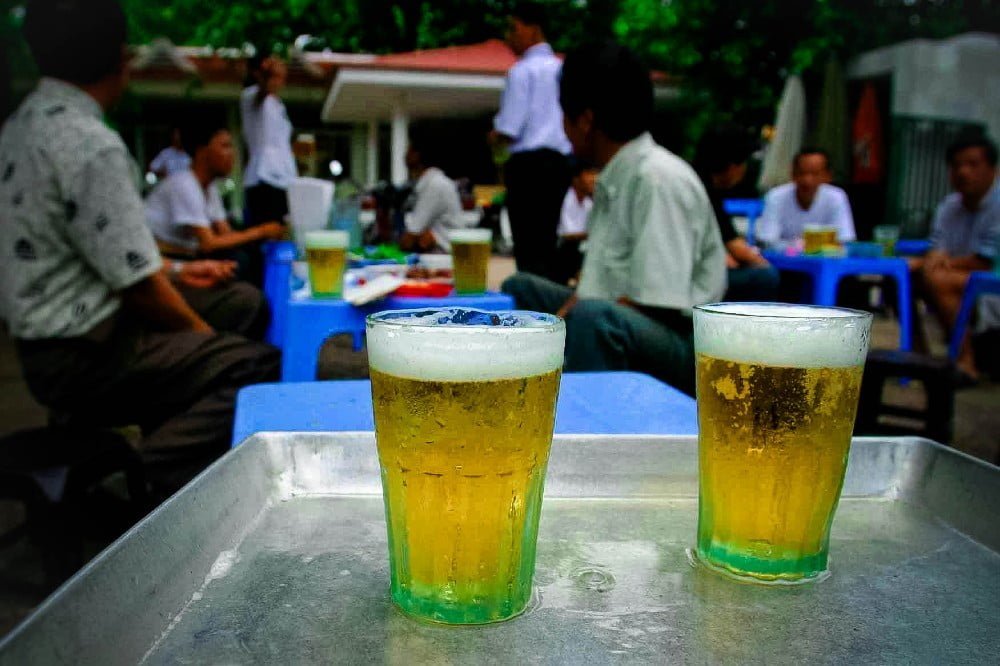 Have a sip of Vietnamese bia hoi on the street
Want to get to know the locals? Then here's the quickest way. Grab a plastic stool and order a glass of bia hoi (Vietnamese draft beer). Come to Ta Hien Street, which is just a short distance from Hoan Kiem Lake, it is otherwise known as the Beer Street of Hanoi. People come here in the evening for some good chat time with friends, and with a glass of fresh beer on the side. A glass sets you back for only 5,000-7,000 VND (~0.3 $USD), making it the world's cheapest beer. So make sure you don't miss out on this fun experience.
13 Interesting Hanoi Facts You Probably Didn't Know!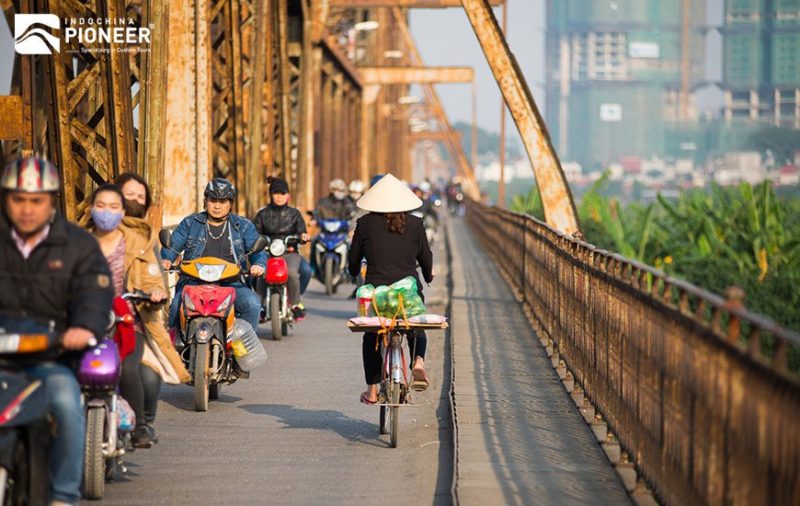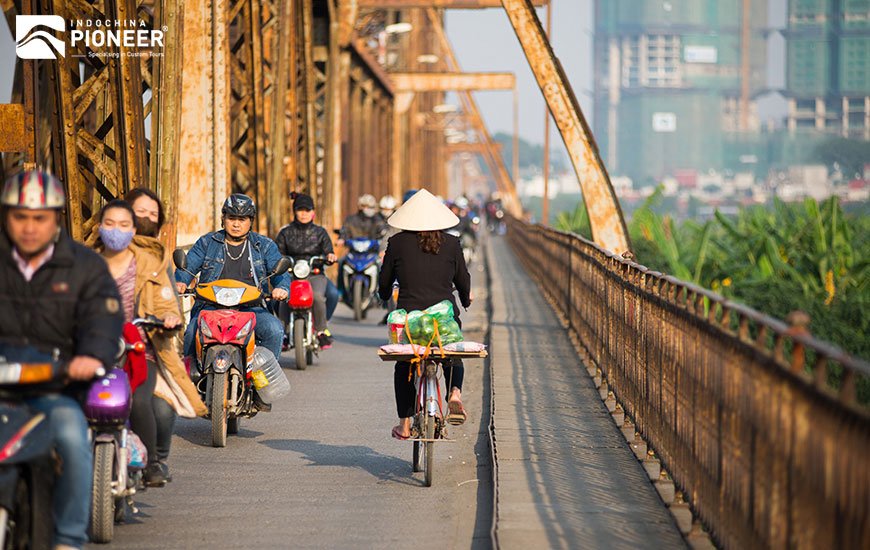 The Long Bien Bridge of Hanoi was designed by Alexandre Gustav Eiffel, creator of the Eiffel Tower and Statue of Liberty
Narrow Houses to avoid Property Tax
Dog Meat is Very Common
The Ho Chi Minh Mausoleum is in Hanoi
Hoan Kiem Lake is named after a unique 15th Century Legend
Water Puppetry, a unique art form of Vietnam, originated from Northern Vietnam
Hanoi means City of Lakes
Hanoi is the hub of Vietnamese food
Hanoi Traffic is an experience in itself
The Temple of Literature in Hanoi is on the VND 100,000 note
Hanoi has the World's Largest Mosaic Mural
Beer is as cheap as VND 5,000 (USD 0.21, EUR 0.18, INR 16) in Hanoi
Hanoi is abundant with French Colonial Architecture