"Vietnam gets ready for more Indonesian tourists"

In celebration of Vietnam's National Day, the Embassy of the Socialist Republic of Vietnam in Jakarta (Indonesia) had held a seminar themed "Vietnam – Destination of Tourists and Investors".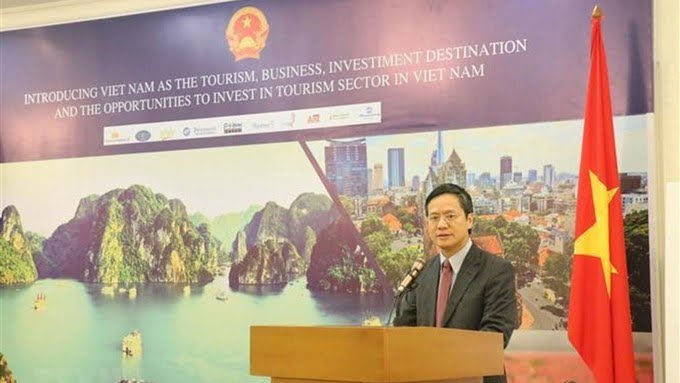 Representatives from Vietnam Trade Office and the national flag carrier Vietnam Airlines in Indonesia and 8 Vietnamese travel enterprises gathered at the seminar.  More than 80 organizations from Indonesia, including tour operators, technology service providers, travel technology companies and tourism marketing agencies also participated in the event.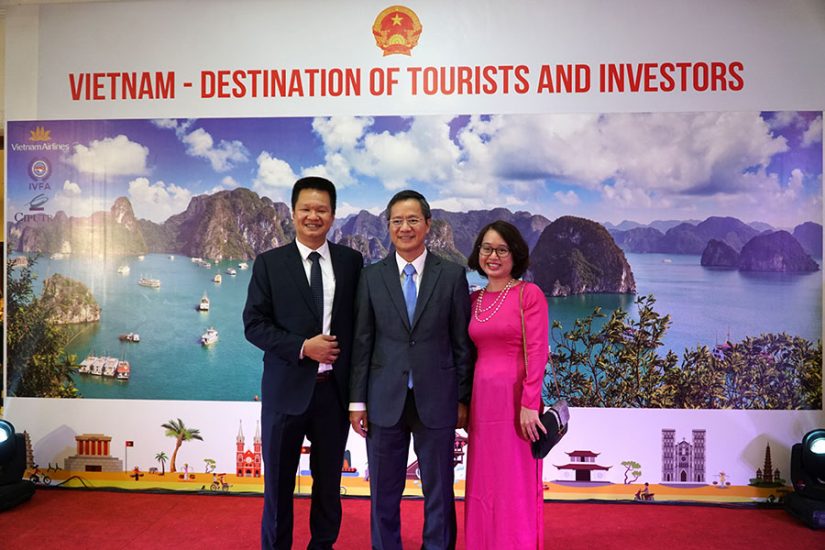 Asia Pioneer was one of the 8 Vietnamese tour operators invited by the Embassy of Vietnam in Indonesia to join the seminar in Jakarta.
Speaking at the seminar, Vietnamese Ambassador to Indonesia Pham Vinh Quang emphasized that Vietnam is one of the most dynamic countries in Asia – Pacific, with economic growth of 7% in 2018.
Being the 14th largest market in the world, with a population of over 90 million people, Vietnam has become a potential investment environment for big corporations and businesses from all over the world to seek investment opportunities, he added.
Vietnam's tourism sector saw high growth in 2018, with over 15.6 million foreign visitors and total revenue of US$26.75 billion.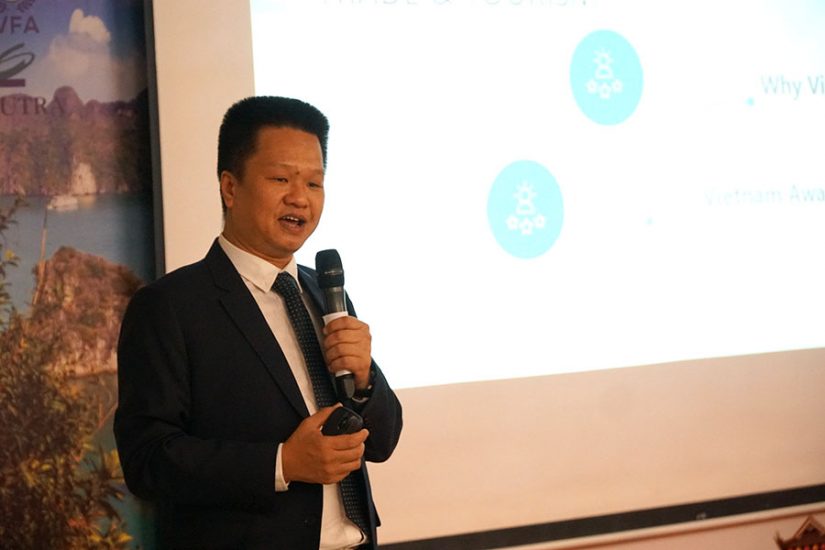 At the seminar, Asia Pioneer's Director – Mr. Quyen Le, as one of the key speakers, provided more information about famous destinations in the country, Vietnamese culture and traditions as well as their offered tours.
Vietnamese travel enterprises see Indonesia as a market with great potential which can grow rapidly in the future:
– From Indonesia to Vietnam, it only takes 3.5 hours with direct flights. Currently, there are 2 direct flights between Vietnam and Indonesia provided by Vietjet Air, other airlines like AirAsia, Singapore Airlines and more also offer flights between two countries with only 1 stop.
– Indonesians do not have to apply for a Vietnamese Visa if stay less than 15 days
– The living cost in both countries is similar, with the Indonesian rupiah is a bit higher than the Vietnamese Dong
– Vietnamese and Indonesians share some mutual aspects in culture and traditions
– The number of Halal-friendly restaurants and Islamic/Muslim-friendly hotels in Vietnam is increasing
–  Vietnam is home to many wonders, including the famous UNESCO Sites Halong Bay and Hoi An Ancient Town, the splendid Golden Bridge, etc. and also delectable dishes – Pho, Bun Cha, Cha Ca, Bun Thang, etc.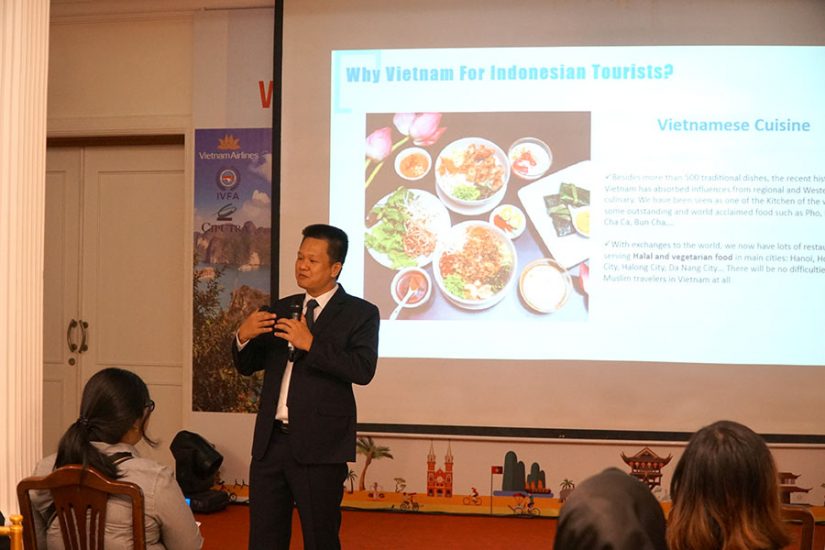 Last year, Vietnam welcomed approximately 80,000 Indonesian visitors. With the increase of flights between Vietnam and Indonesia and the development of technology, it is believed that this number will soar in the future as a result of the corporation of Vietnamese and Indonesian enterprises.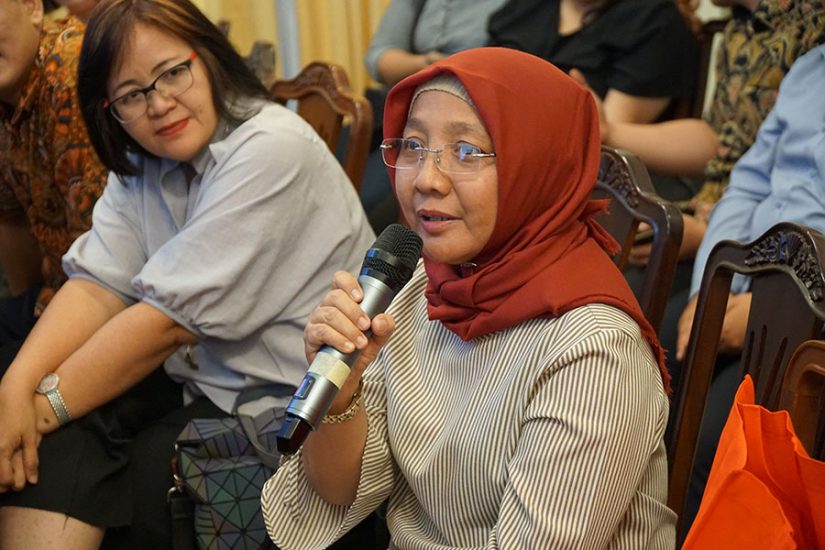 Right at the event, several companies from Indonesia have connected with their Vietnamese partners to cooperate in investing in famous destinations in both countries.
According to Elsa Chandra, General Director of Tour & Sales Indonesia, the seminar was very useful for Indonesian travel companies in regards to updating information related to the tourist attractions in Vietnam and procedures for the cooperation between the two sides in the near future.
At the end of the seminar, the Indonesian investors had the chance to enjoy performances brought to them by the Vietnamese artists.