Travel after the Covid19 pandemic is over, why not?

We are all fighting against the Covid19 pandemic, and while it is such a challenging time, there's no doubt the world will overcome it. As with all past outbreaks, this one will eventually come to an end.
And the best way to fight is to keep hope, to look forward to the future. Thus, one of the most asked questions right now would be "what is your plan after the pandemic is over?". And an answer that many of us share would be "I want to travel!"
In case you haven't settled on a plan yet, let us convince you why a holiday should be the first and also the best thing to do after the pandemic:
To treasure the value of life and people important to you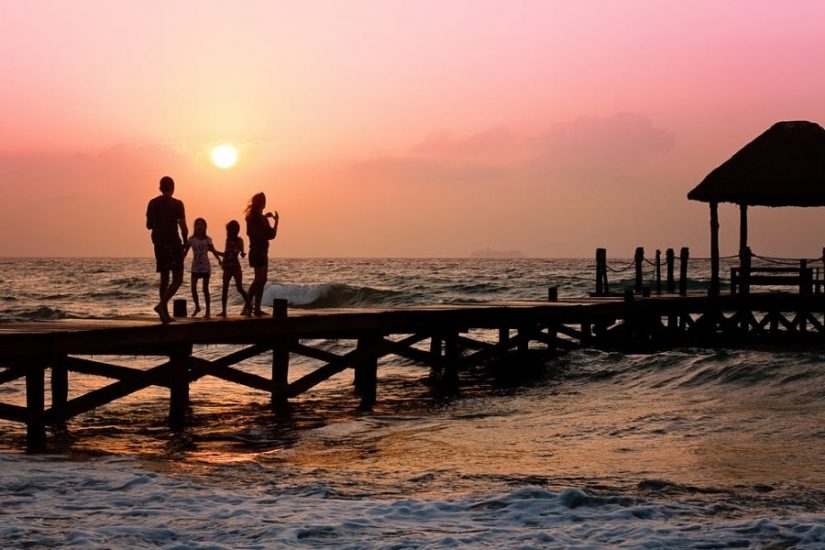 Watching the news and experiencing the hardship brought by the pandemic, we all come to realize how our life can be easily affected by an event, and a pandemic has definitely caused massive changes for each of us. But from a positive aspect, the pandemic is our chance to treasure our life more, and if you've spent a significant amount of time for work, it is time to take care of yourself and the people important to you with a holiday to a new land.
A holiday is the best way to reward yourself for overcoming such a hard time. A holiday is also the best way to celebrate once the pandemic is over and to spend quality time with your friends and families. We sometimes forget to show our love to people important to us and get too indulged in work and other issues, so use this opportunity to strengthen the bonds and let those around know how important they are to you!
Remember: "It's not about where you are, but who you are with."
Travel allows you to take care of your kids and parents, and create memories with your loved ones. A holiday to a new destination means you can all explore things together, learn about a new culture together, and laugh together.
To refresh and to grow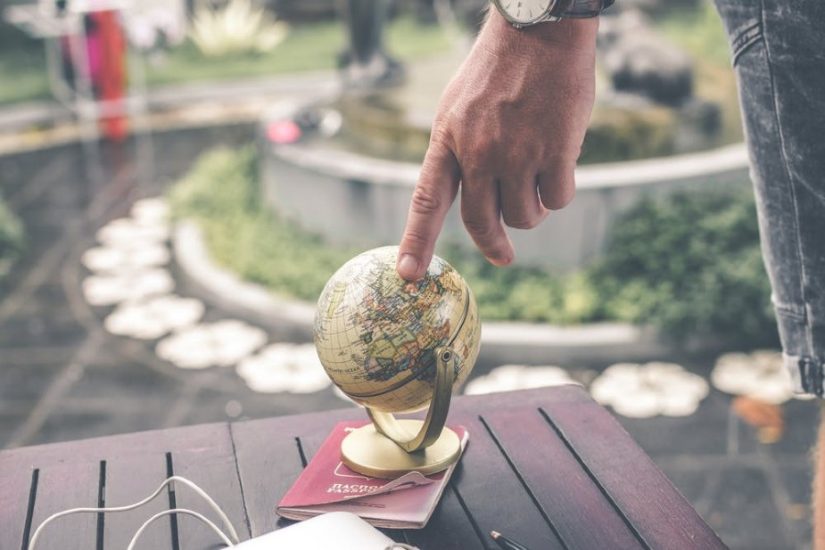 Once you are on a holiday, you will see how much your body and mind actually need it. A holiday is basically a 'refresh' button because we tend to pile up the stress from our work and daily life, and as the pandemic comes, we all have to live through a time of confusion and anxiety. When this hard time has passed, think about putting all the burden aside and focusing on yourself.
If you are in for a relaxing holiday, book a trip to one of the idyllic beaches in Southeast Asia, you can go swimming, snorkeling, play volleyball, hop on a boat to see the near islands, or simply enjoy a nice sunbath with a cocktail in hand. For partygoers, Bangkok and Phuket (Thailand), Ho Chi Minh City (Vietnam), Kuta (Bali), Sihanoukville (Cambodia), are destinations known for their nightlife.
An adventure is not only the chance to stretch your muscles, but one can also gain too much more from it. Travelling can teach you more than any university course, and the knowledge that you've learned, you will bring them with you for the rest of your life. Each destination is a once-in-a-lifetime lesson about people, about the history and about stories that you've never been told back at home.
Leaving your comfort zone behind as you travel, enjoying a dish you haven't heard of from the menu, trying a local sport or practicing a foreign tradition, … there are various ways of 'learning', but those you can only gain by seeing other parts of the world. When you don't understand something, ask people, make friends, talk to those around you, keep yourself curious about the world as you travel!
"One learns more from traveling a thousand miles than from reading a thousand scrolls."
To see nature when it recovers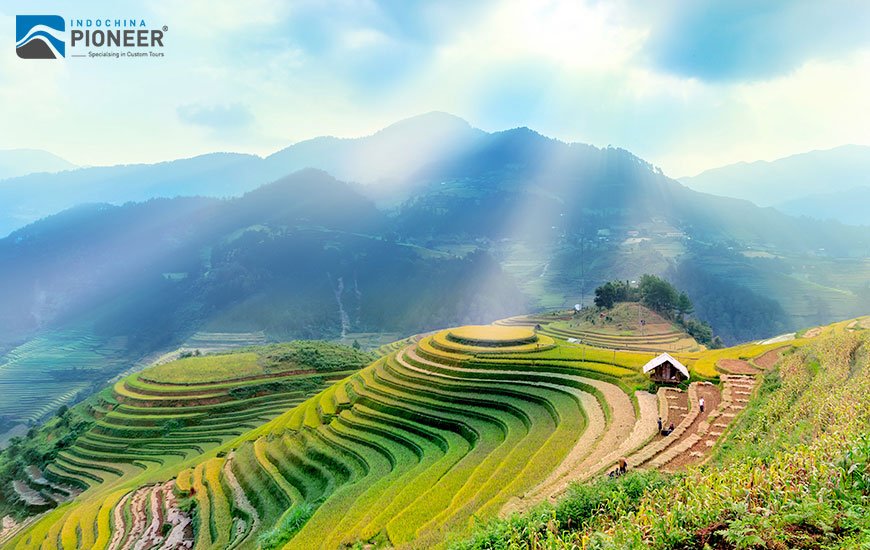 Although the pandemic is impacting our life negatively, nature is, on the other hand, using this time to recover. The halt of human activities and transport has lead to a huge drop in pollution, from 20-30% in some regions. Also, destinations like forests, beaches, mountains,… are seeing the comeback of wild animals and plants. In India, sea turtles are seen nesting on the beach for the first time after 20 years, or the fish and dolphins are retuning to the canals of Venice (Italy).
The break from human activities means that by the time of your next holiday, you are likely to witness more pristine landscapes, especially with destinations that are famous for their nature.
Not only that, travelling after the pandemic will also be more enjoyable since you can avoid the usual crowds. Imagine taking in the breathtaking view of Halong Bay (Vietnam), walking around the whole massive ground of Angkor Wat (Cambodia), or lying on the stunning beach of Koh Phi Phi (Thailand), without heaps of people, we are sure you'll find this suggestion incredibly tempting!
To enjoy big promotions and quality services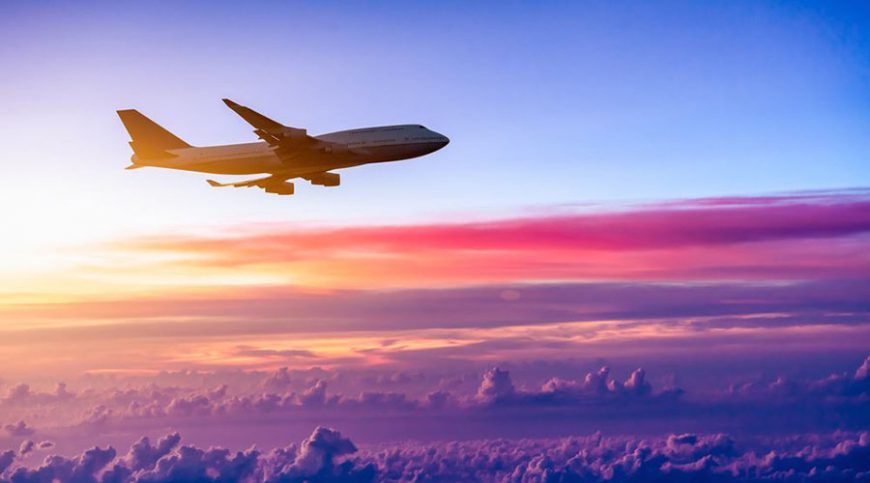 The tourism industry has suffered because of the Covid-19, but it will bounce back when countries have overcome the pandemic, meaning you can expect to catch the best deals right afterward. So you may want to start planning a trip for the summer or the end of the year from now!
Even though businesses are affected, the pandemic is also seen as a chance for companies to renovate their infrastructure as well as to create future products. Once the tourism industry 'reboots' again, businesses will not only focus on their prices, but also on the quality they offer to customers. Airlines can offer flights with much more affordable prices than before the pandemic, so people can travel on a lesser budget. Accommodations may introduce better deals and be more flexible with future bookings. For tour operators like Asia Pioneer, we are working to build more special tours to serve our customers, with new destinations added to our itineraries.
For staff working in the tourism industry, we are all looking forward to welcoming travelers as soon as the pandemic is gone. Because providing unique experiences to new destinations is not only our career, but it is our passion, what enhances our work every day, whether we are doing our best from the office, as your drivers, tour guides or staff that you may meet at your hotel.
No doubt about it, people will definitely travel after the coronavirus. But how? Here are a few tips for traveling after the coronavirus outbreak

Look for great deals but focus on value.
Instead of looking for the cheapest price, I would suggest you looking for the best value. There are going to be plenty of high-value travel packages. Do not hesitate to book if you find a bargain for late spring, summer, or Christmas time 2020 when the outbreak is over. But please don't focus exclusively on price. Instead, look at the overall value of the deal. That's why our company, Asia Pioneer, always tell our customer what we want to bring to them: VALUE & LIFETIME EXPERIENCE.
Focus on well-known and longevity brands
Stay away from too-good-to-be-true offers from unknown operators. Too risky! Just research and focus on well-known brand companies on trip advisor, trust pilot to hear what other people talk about those ones. Honestly, during this crisis time, many travel companies are trying to keep their heads above the water. Coronavirus will almost certainly claim several well-known travel brands, according to experts. So it is very crucial for you to contact a well-known company that are financially stable.
Should never travel without a professional travel advisor behind
Reading about places to go is fun — but planning a trip after the outbreak is hard work, especially when you are busy getting back to normal life and you never know what to believe. Therefore, having a professional help an have a big impact on how much you spend on — and how much you enjoy — your vacation. Travel Experts can answer your questions quickly and correctly from the size of the rooms in hotels and cruise ships to the dining options on-site and nearby. You just need to share what you want, what you expect, they will tailor-make a perfect trip for your family.
Bottom line: Travel will continue after the coronavirus outbreak. The industry will return sooner than you think, and with some great deals.
So once we are back to normal life and ready for new adventures, we hope to welcome you with the best services and smiling faces. Asia Pioneer are invested in our clients' happiness and satisfaction and want to make sure each and every trip is packed full of positive lifelong memories especially when we are going through this virus crisis together. It is really special for you, for me and for all of us. We will listen, suggest, adjust, understand and become a friend … not just a search engine or an anonymous voice. We are always with you before, during and after your trip.
 In the meantime, stay safe and healthy!